In the Name of Self-Love, Get Yourself Some Lindt Vegan Chocolate
Does Lindt offer a vegan chocolate bar? The luxury chocolate company now offers a plant-based variety — here's how to get some for yourself.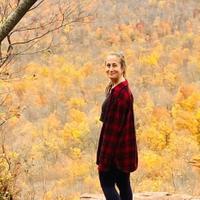 Whether it was for a Valentine's Day treat or if it was simply a last-minute grocery store purchase, you've likely enjoyed a Lindt chocolate bar at least once in your life. Even though the widely beloved candy bars aren't particularly expensive, the fancy labels and melt-in-your-mouth richness quite literally exude luxury. And finally, as of January 2022, we're thrilled to see Lindt now offers vegan chocolate — which is about to fulfill all of our bougie sweet tooth cravings.
Article continues below advertisement
Thus far, the consensus from those who have been lucky enough to try this plant-based creation has been overall positive. Vegan Instagram account @veganscully had anticipated its release for quite a while — and was beyond pleased, to say the least.
"Always was a big fan of Lindt before going vegan, so I've been waiting for them to release a vegan version," they wrote in the caption of a post that featured the new chocolate bars. "It didn't disappoint, possibly my favorite vegan choc so far."
The creator behind Instagram account @the.plantbased.cat had very similar sentiments, naming Lindt vegan chocolate one of their favorite plant-based chocolate bars on the market right now.
"New @lindt Vegan Chocolate. I was so happy to find them in @sainsburys ...the smooth one is nice BUT the hazelnuts one is wow... definitely my favorite chocolate bar right now!!!! Absolutely addicted to it," they said. Keep reading for more, if you're interested in treating yourself this week.
Article continues below advertisement
What is Lindt vegan chocolate made of?
Thus far, Swiss chocolatier, Lindt & Sprungli, has released its vegan chocolate bars in three mouth-watering flavors, including: Original, Hazelnut, and Salted Caramel. Instead of using milk or cream, the company uses oat milk powder (which is, in fact, gluten-free), as well as almond paste, according to VegNews.
And even though this new product is truly game-changing in the realm of sweet plant-based sweets, it isn't the company's first rodeo in the realm of veganism.
Article continues below advertisement
In Germany and in the U.K., Lindt previously released a plant-based collection called HELLO, which included three flavors: Cookie, Salted Caramel, and Hazelnut.
Although the feedback has been overall quite positive, The Green Queen observes that the vegan chocolate bars were very thin, and doesn't melt in your mouth quite like dairy-based varieties. She adds that it could use more vanilla notes, in addition to the cocoa and oats.
The hazelnut flavor has also received quite a bit of positive feedback, which comes as no surprise — we're guessing it tastes just like Nutella, which is what some of us could really use right now.
Anyway, since you're probably dying to try some for yourself, you may be wondering where and when you can get Lindt's vegan varieties.
Article continues below advertisement
Where can I get vegan Lindt chocolate?
If you're an American vegan, we hate to say it, but Lindt vegan chocolate isn't yet available in the U.S. According to VegNews, the Original, Hazelnut, and Salted Caramel flavors are now available for purchase in most grocery store retailers across Canada and online. Likewise, in the U.K., shoppers can pick them up at Sainsbury's, a local grocery store chain — but only in the Smooth and Hazelnut flavors.
The vegan bars are also available in Germany and in other parts of Europe. But again — if you're in the U.S., it might be a while until we get to try some. Guess you'll have to stick to our favorite vegan chocolate bars, at least for now.
Green Matters' new book, Green Living, is the perfect guide to living an eco-friendly lifestyle for people at every stage of the process. You can order Green Living here.