Looking to Volunteer? Try These Ocean and Beach Cleanup Organizations
These Ocean and beach cleanup organizations are perfect for those who want to volunteer their time.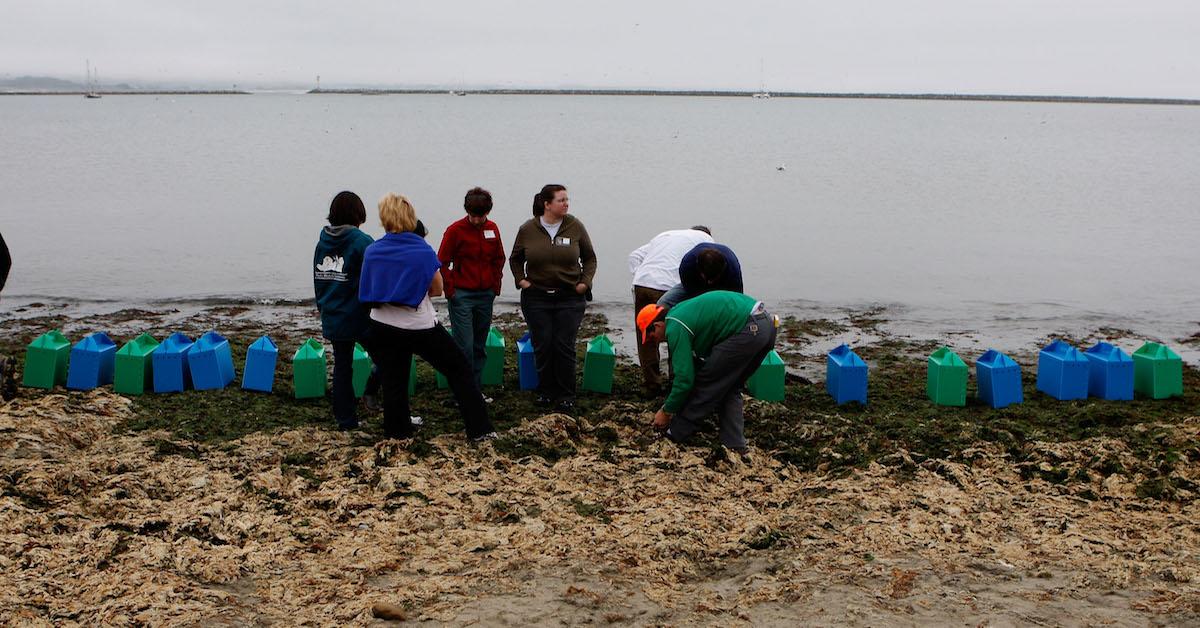 Earth's oceans and beaches are a mess, and we have no one to blame but ourselves. Fortunately, there are several coalitions of activists and volunteers who are looking to clean up these valuable marine habitats. Many ocean and beach cleanup organizations are looking for volunteers or donations to help them in their good work, and we've compiled some of them here for those who wish to lend a hand in some way. Keep reading to find out how you can help!
Article continues below advertisement
Sustainable Coastlines Hawaii
SCH has a full-time staff and a cadre of volunteers to assist in its mission. It is also affiliated with several commercial and local organizations, which help with donations and funding. If you'd like to volunteer, take a look at SCH's volunteer events page. If you cannot volunteer your time, but still would like to help in some way, you can always donate here.
Article continues below advertisement
The Lonely Whale
Started by Entourage star Adrian Grenier and producer Lucy Sumner, The Lonely Whale was inspired by the sad story of 52 Blue, the world's loneliest whale. Though the organization does engage in cleanups of many kinds, the main tenet behind its activism is addressing the system itself and stopping the pervasive use and promotion of single-use plastics.
Article continues below advertisement
By inspiring others toward permanent changes in behavior, The Lonely Whale believes that it can help ensure the continued health and longevity of ocean habitats. If you'd like to help, either by way of donation or volunteering your time, drop a line here. Influencers can also volunteer to help spread the word through its 52HZ creative consultancy program.
Article continues below advertisement
5 Gyres
5 Gyres has been around since 2009, and in that time, it has utilized a combination of scientific research and environmental expertise to help curb the seemingly insurmountable plastic problem currently facing our oceans. 5 Gyres has 1,800 volunteers operating in 66 countries, and it is affiliated with a number of other international movements which also aim to fight plastic pollution.
Article continues below advertisement
You can donate on the organization's donation page, of course, but 5 Gyres also encourages volunteers or "ambassadors" to join its global network and take action against plastic pollution in their area. 5 Gyres will even provide the tools and support needed to help the cause. Potential volunteers can apply here.
Article continues below advertisement
Pacific Beach Coalition
The Pacific Beach Coalition (PBC) is a volunteer-driven organization that is dedicated to protecting not only the ocean, but the beaches, creeks, and other wild habitats along the Pacific coast of the U.S. Like several of the aforementioned organizations on this list, the PBC's belief is that action and advocacy go hand-in-hand when it comes to making long-lasting environmental change.
Article continues below advertisement
Volunteers interested in joining the PBC can offer their time in several ways: they can help by organizing or assisting at monthly beach cleanups or other events, becoming student liaisons, spreading the word over social media, or by joining the coalition itself and becoming a full-fledged member. Interested parties can also donate to the PBC through PayPal here.
Article continues below advertisement
Surfrider Foundation
According to the Surfrider Foundation website, the foundation is responsible for organizing marine cleanups all across the U.S., from the West Coast to the East Coast, and spaces in between, It has performed cleanups in the Great Lakes region, in Hawaii, and on the Puerto Rican coast. In 2019, the U.S. chapter of this organization partnered with the European Surfrider Foundation to spread awareness and increase its outreach to all corners of the globe.
Article continues below advertisement
The Surfrider Foundation sees beach cleanups as a multi-part way to solve a global problem. Not only do these events help to clean litter away from marine habitats and encourage community cooperation and education, but they also provide invaluable information on the types of pollution affecting these habitats. That information can then be used to influence legislation and enact long-term change. Volunteers can sign up with Surfrider here or donate at this link.
Article continues below advertisement
Oceana
Oceana is one of the largest international ocean conservation coalitions in the world. This is no rinky-dink volunteer operation — this worldwide organization has a focus on influencing legislative changes on a political level. Since its inception in 2001, Oceana has targeted the fishing industry and big business, using a mix of scientific and political expertise towards creating meaningful, long-term change.
Article continues below advertisement
Oceana offers volunteers all over the world the opportunity to help in a myriad of ways, including helping to influence the opinions of others — which may be one of the most important things that one can do in a digital world. If you cannot volunteer, donations to Oceana can be made here.