Climate Activists Protested the 2023 Met Gala, Overshadowing This Year's Measly Sustainable Looks
A handful of Met gala celebrity guests wore upcycled and vintage outfits — but more interestingly, climate protesters showed up near the event.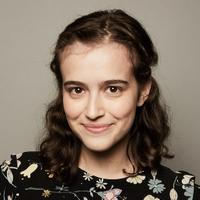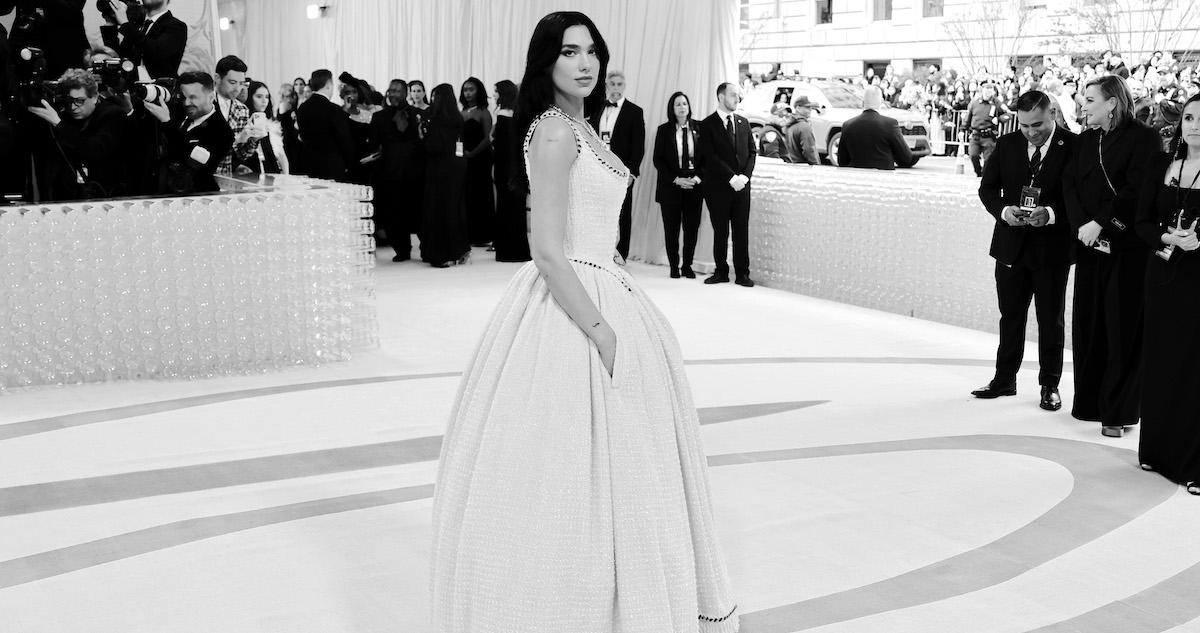 If you're looking to make a fashion statement, the annual Met gala is the place to do it — if you can score an invite, that is. And at the 2023 soirée, held on May 1, a handful of celebrity guests wore vintage or sustainably-made Met gala outfits.
And not only that, but the gala itself also embraced sustainability in the red carpet's design this year, with unique recycled fixtures.
Article continues below advertisement
However, these instances showcasing sustainability were few and far between at the 2023 Met gala — making the message of the climate activists protesting the event ring even louder. Not to mention, the theme this year was a bit controversial.
Keep reading for a look into the sustainability highlights from the 2023 Met gala, as well as why many people disliked the theme, and what we know about the climate protest.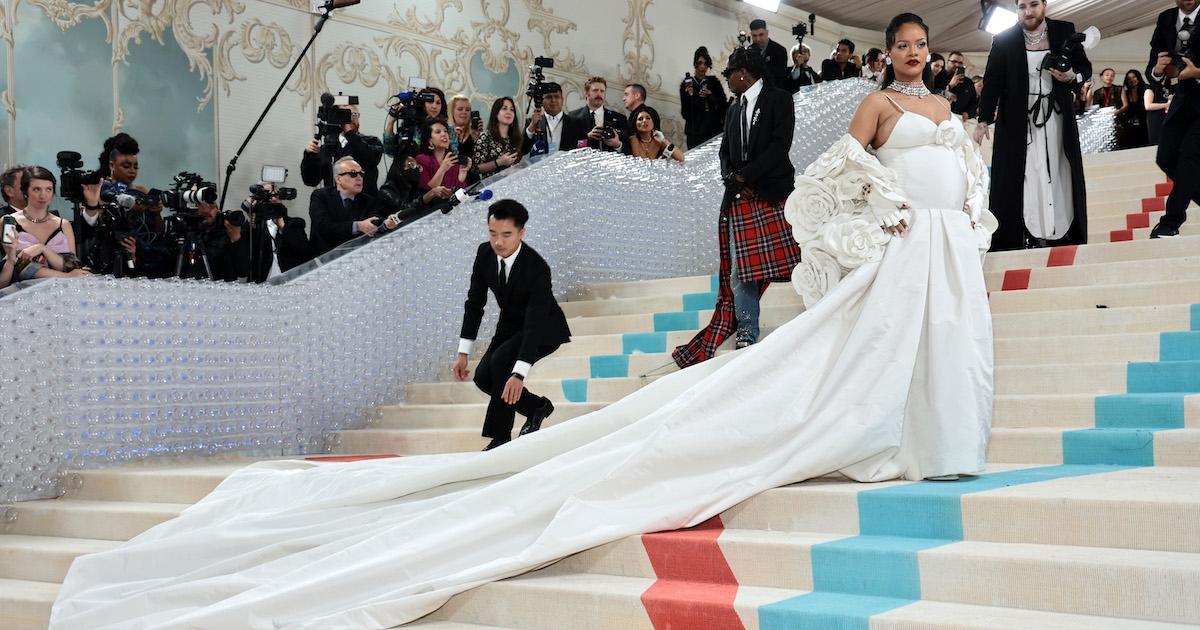 Who is Karl Lagerfeld? The 2023 Met gala theme was controversial.
The Costume Institute's 2023 exhibition is titled "Karl Lagerfeld: A Line of Beauty," so fittingly, the theme for the gala was "in honor of Karl," as per Vogue. Karl Lagerfeld, who passed away in 2019, is best known as the longtime creative director for Chanel, as well as for his own eponymous fashion label and Fendi.
While many had a lot of fun with the theme — as seen below — not everyone was a fan, due to some comments Lagerfeld made during his life. As per TIME, the fashion designer made many public comments discriminating against larger bodies; he was also known for making misogynistic, racist, and Islamophobic remarks, as well as renouncing the #MeToo movement.
There is a lot that needs to change in the fashion world. On top of designers getting away with making discriminatory comments, the industry could certainly stand to be more environmentally sustainable.
Immense textile waste, pollutive dyes, reliance on cruel and pollutive animal agriculture (for fabrics such as leather, wool, and fur), and unethical labor practices still abound — and if we want a livable future in which people can buy and wear beautiful clothing, the leaders in the fashion industry have no more time to waste.
That said, here are the sustainable highlights of the 2023 Met gala.
The Met gala used recycled bottles for decor.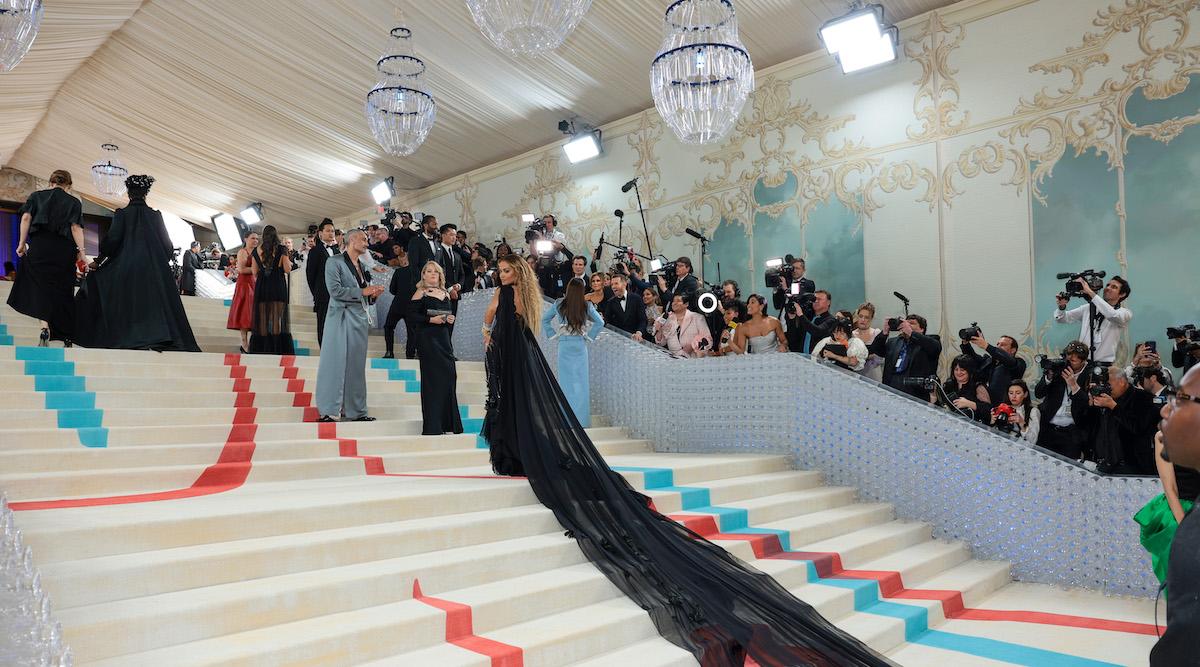 During the Met gala each May, alongside the red carpet covering the museum's staircase, a barrier of hedges is typically placed to keep photographers off the carpet. But for 2023, architect Tadao Ando, who designed the "Karl Lagerfeld: A Line of Beauty" exhibition for the Met Museum, came up with a different idea.
Ando designed light installations made with recycled water bottles that took the place of the traditional greenery, the museum explained on Instagram. Ando also designed matching chandeliers made with recycled water bottles, which hung above the red carpet. All of these fixtures were lit with a soft blue glow.
Article continues below advertisement
"Given today's climate, we wanted to highlight the importance of giving our everyday items more than one life cycle," the Met gala's event planner Raul Àvila told Vogue. "We wanted to find a way to create a sustainable design that would implement the bottles into a breathtaking installation unlike anything we've done before."
The Met Museum stated that after the event, all of these bottles used will be "re-recycled for future uses."
Article continues below advertisement
Coach dressed a climate activist and a journalist in custom Coachtopia.
Though Coach is known for its handbags made of leather, a notoriously pollutive and cruel material, the brand is branching out to reduce its environmental impact as of late. At the 2023 Met gala, Coach dressed climate activist Maya Penn and Vogue editor Gabriella Karefa-Johnson, both of whom wore custom black and white Coachtopia gowns by Coach creative director Stuart Vevers.
Article continues below advertisement
"These two inspiring individuals, who are redefining American fashion for now, will both be the first to wear custom looks from the new circular Coachtopia brand," Coach stated, as per CNN.
Coachtopia, launched by Coach in early 2023, is a new collaborative lab "founded upon the idea that circularity is the future of fashion," as per the company. It uses leftover or recycled materials to create new items, rather than only using virgin raw materials, which is what most Coach products are made from.
Article continues below advertisement
Nicole Kidman wore a Chanel gown from her own closet.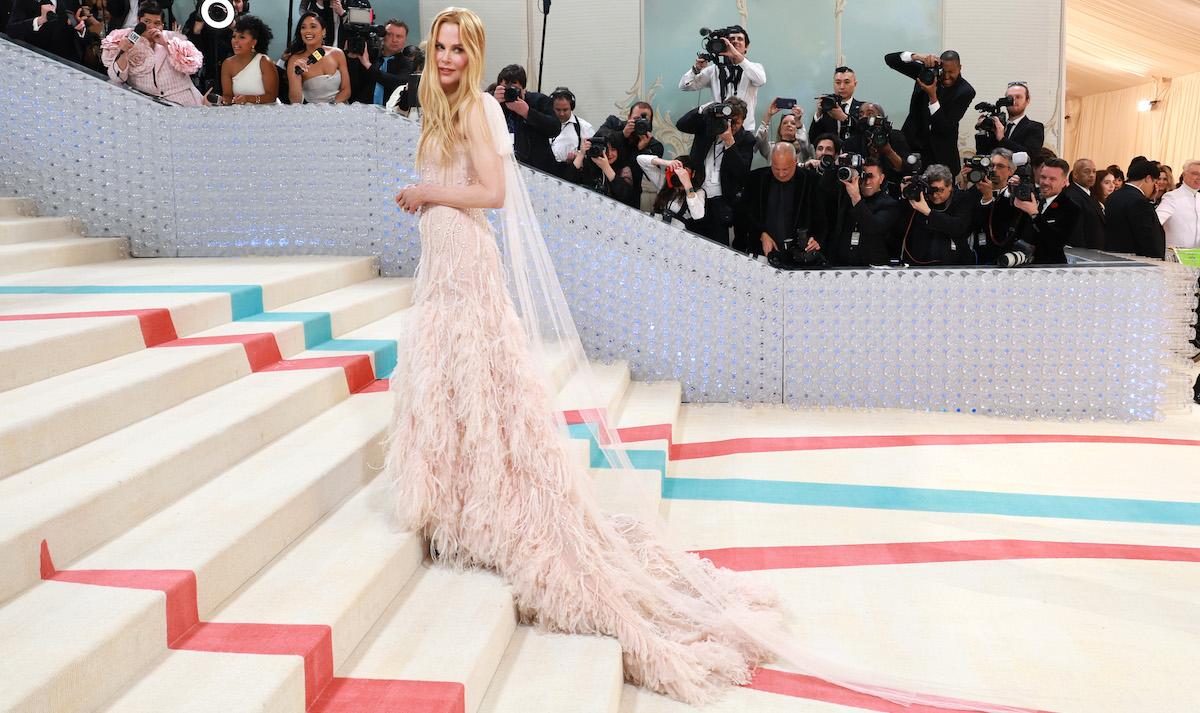 Before Nicole Kidman's iconic AMC commercial was her iconic Chanel No.5 commercial, which first aired back in 2004. For the ad, she wore a pale pink evening gown covered in feathers, which Lagerfeld designed for her — and nearly two decades later, the actress wore the dress again, at the Met gala.
Article continues below advertisement
"I have the most indelible memories of fittings with Karl in the atelier, and I loved witnessing his dedication to his craft," Kidman told Vogue, recalling working with Lagerfeld. "He designed a number of dresses for me, but I think this is the most spectacular."
Article continues below advertisement
Dua Lipa wore an iconic Chanel gown originally worn by Claudia Schiffer.
Article continues below advertisement
She chose a Chanel Haute Couture bridal gown that was first sported by model Claudia Schiffer, who wore it to close Chanel's couture fall/winter 1992 show, as reported by Billboard. The gown was made from an ivory tweed fabric and featured black stitching.
Lipa paired the gown with Tiffany & Co.'s new legendary diamond, making her the first person to ever wear it publicly, as per Vogue.
Article continues below advertisement
Outside, climate activists protested the Met gala.
The recycled water bottles on display at the gala made a nice statement about the importance of circularity, especially in fashion — but it doesn't mean much without actual action from fashion industry leaders.
So before the gala began on Monday night, climate protesters gathered outside The Mark, a five-star hotel where many celebrities get ready for the Met gala. Amidst the crowd of locals and tourists hoping to sneak a glimpse of celebrities emerging from the hotel on their way to the event, protesters blocked the road.
Article continues below advertisement
A video shared on Twitter shows the protesters holding hands as they both sit and stand in the street, chanting, and holding a sign that reads "The 1 percent are killing the climate."
Some protesters were even arrested during the demonstration, as reported by The Independent.
Article continues below advertisement
"I blocked A-list limousine traffic today because the world should be paying attention to impending climate catastrophe rather than the luxury excesses of the Met Gala," stated a Reclaim Our Tomorrow protester, who was arrested. "At a reported $50,000 per entry ticket, the Met Gala is a gross display of extravagance during a time when ordinary people are struggling to make ends meet."
Article continues below advertisement
Perhaps a theme of all recycled and vintage fashion looks would be in the best interest of the Costume Institute for 2024.
This article, originally published on Sept. 14, 2021, has been updated to reflect the 2023 Met gala.