Why Vegans Don't Wear Real Pearls — Here's How They're Made
Do vegans wear pearls? The pearl industry presents a host of ethical and environmental issues.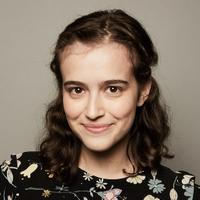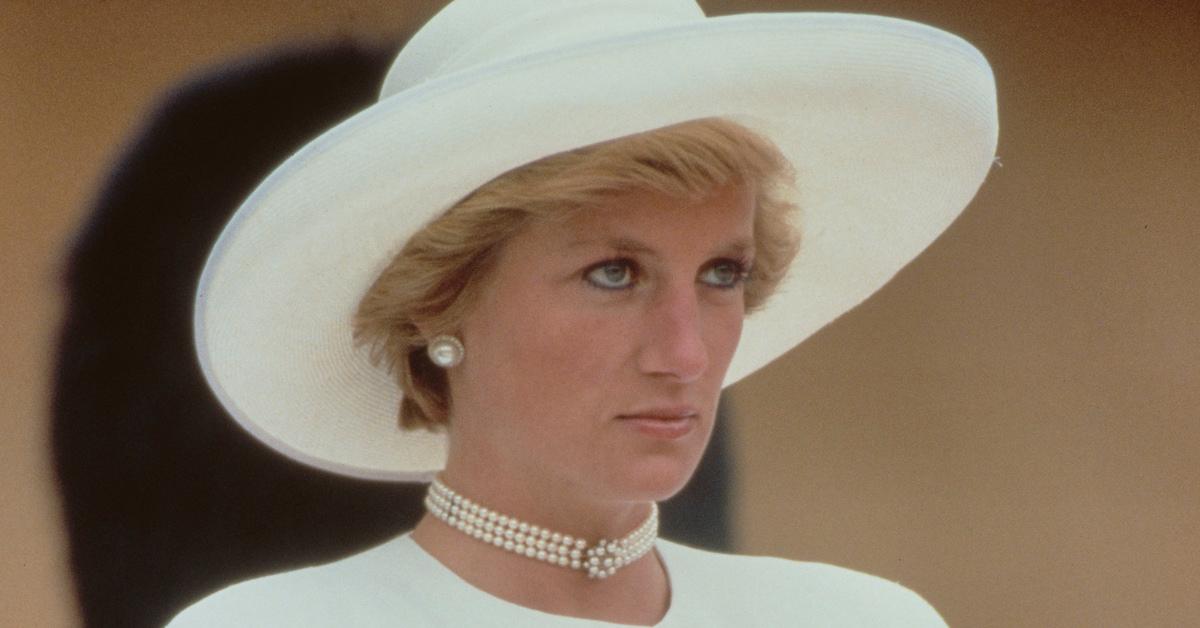 Pearls are regarded as one of the most luxurious and expensive jewelry items out there — a single pearl can cost thousands of dollars, meaning an especially fancy pearl necklace can cost more than $100,000.
But knowing pearls' connection to sea life, jewelry buffs may be wondering: do vegans wear pearls?
Article continues below advertisement
What are pearls? They are made by exploiting oysters and mussels.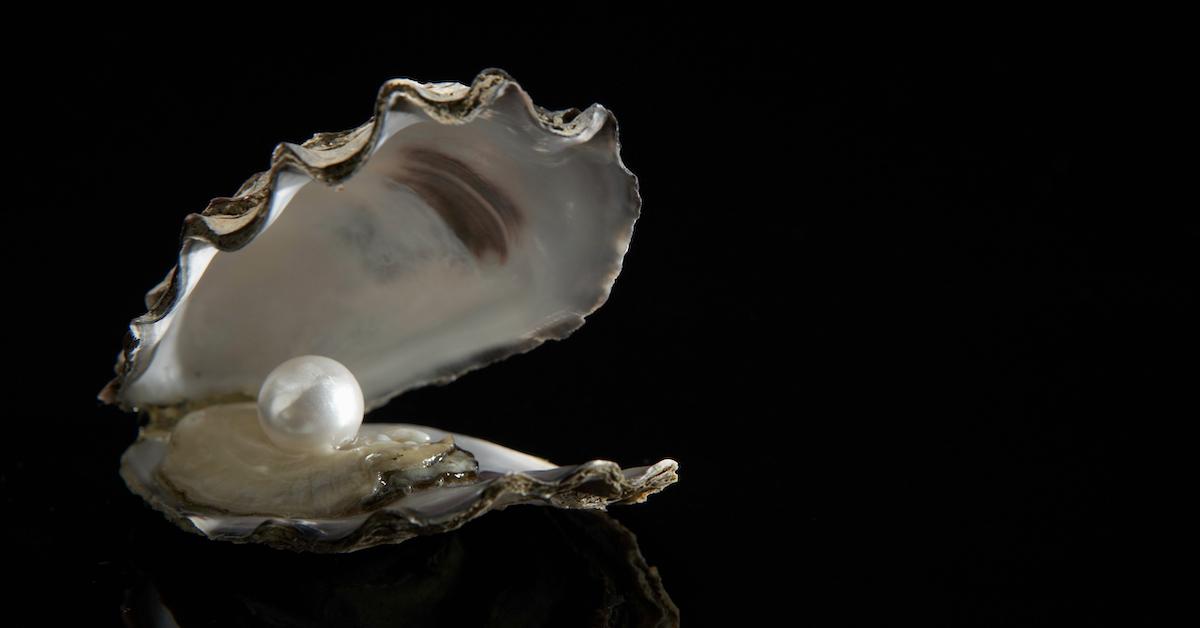 Pearls are gemstones created by two kinds of mollusks: oysters in salt water, and mussels in freshwater. As explained by The Pearl Source, an oyster or mussel begins the process of creating a pearl when a "particle" (such as a piece of sand, rock, or parasite) sneaks inside of the animal. Then, as a defense mechanism, the oyster or mussel starts coating the particle with thousands of layers of nacre, which is an iridescent, aragonite-based material.
The entire process typically takes between two and four years, at which point, harvesters remove the pearl from the mollusk, the outlet adds. Only one in 10,000 oysters create pearls in the wild — for that reason, most pearls today are grown in oysters in labs, making what's known as cultured pearls, according to PETA.
Article continues below advertisement
In this process, irritants are inserted into oysters after surgically opening their shells, and generally only about 50 percent of oysters make it through this process alive; after each mollusk has produced a pearl, they either repeat the process, or are killed, the animal organization adds. This is part of the aquaculture industry — which presents a number of environmental issues.
Do vegans wear pearls?
As you might guess based on the above description of how taxing the pearl industry can be on mollusks, no, pearls are not considered vegan. Veganism is a philosophy rooted in objecting to the exploitation of animals whenever possible, and it's certainly easy for most people to avoid purchasing and wearing freshwater and saltwater pearls. And even though some people see an ethical gray area when it comes to eating mollusks, most vegans agree that it is not vegan to eat or exploit oysters and mussels — especially considering how easy it is to avoid them.
Article continues below advertisement
According to Zales, more than 99 percent of the pearls on the market are cultured pearls, meaning they were grown in a lab inside of a real mollusk, as opposed to the wild. So while cultured meat or dairy products do not directly use animals, a cultured pearl is not considered vegan. Even though a cultured pearl is grown in a lab, it is still grown inside an animal's body, meaning it is still taking a direct toll on oysters and mussels.
That said, for people who don't want to wear real pearls — whether they are vegan, disturbed by the cruelty and wastefulness in the pearl industry, or simply cannot afford the real thing — there are many options for vegan pearls on the market.
Article continues below advertisement
Billie Eilish is selling a vegan pearl bracelet as merch for her album 'Happier Than Ever.'
Grammy-winning singer and songwriter Billie Eilish is promoting her 2021 album "Happier Than Ever" by selling a bracelet made of vegan pearls. The "Happier Than Ever Pearl Bracelet," available for pre-order for $35, is dipped in 12-karat gold, features five small vegan pearls, has a "Happier Than Ever" tag, and is adjustable in size.
Eilish is a proud vegan and climate change activist, so it's pretty awesome that she made sure to reflect her animal-loving side in her merch.
Article continues below advertisement
Vegan pearls are easy to come by — and more affordable than real ones.
That said, if you like the look of pearls, you can easily find faux pearl earrings, bracelets, necklaces, and more online or in a shop. Even high-end fashion designers like Oscar de la Renta tend to sell imitation pearls rather than real ones these days; there are also many options for quality faux pearl jewelry on Etsy. And if you can afford it, many vegans are comfortable buying animal-based items secondhand, so you could also consider wearing vintage pearls.
What are vegan pearls made of?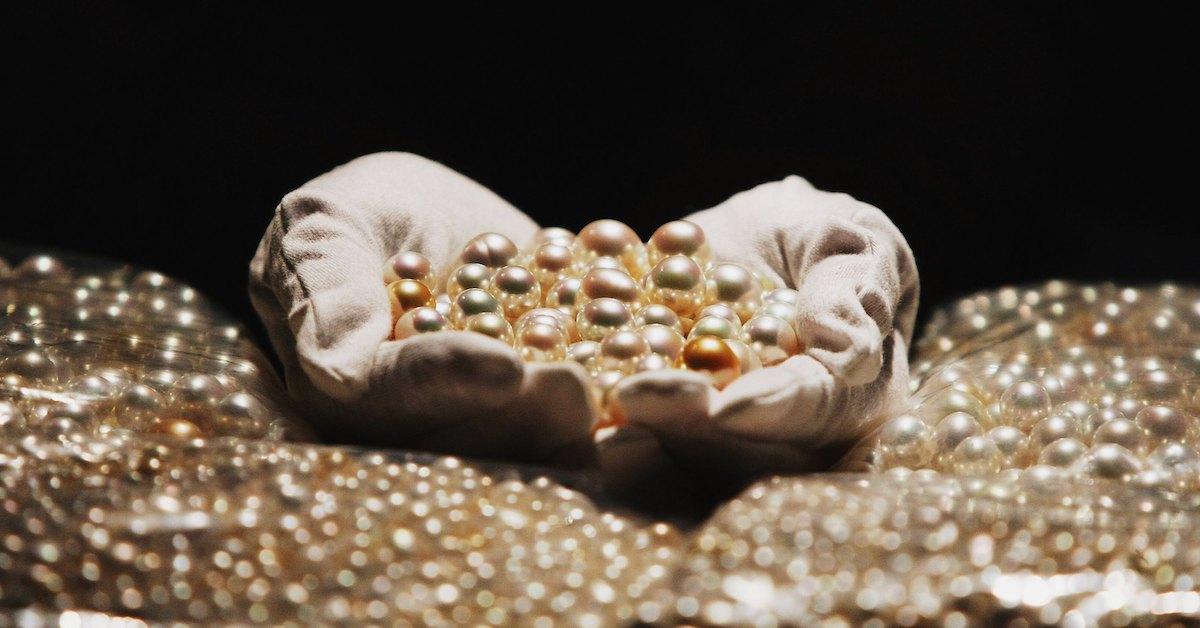 According to Pearls of Joy, faux pearls are usually made from either ceramic, glass, plastic, or shell, which is then painted to look iridescent. Since some lustrous paints are not vegan, we recommend buying fake pearls that are specifically labeled as vegan, and not just faux or imitation.