The Korean Vegan: How the Inspiring Chef Connects Her Culture to Plant-Based Cuisine (Exclusive)
The Korean Vegan, aka Joanne Lee Molinaro, blends Korean culture with the vegan lifestyle — and she has a cookbook coming out this fall.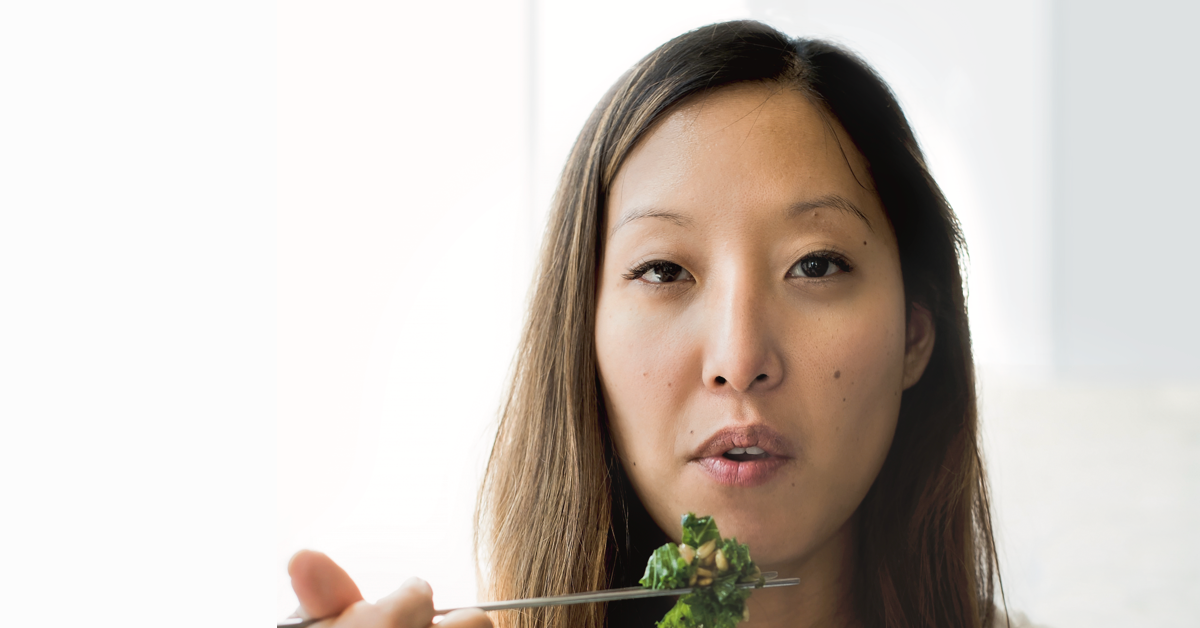 Joanne Lee Molinaro, otherwise known as the Korean Vegan, is something of a Renaissance woman. This Korean American social media phenom introduced herself to the world as a plant-based blogger in 2016 — and has recently introduced herself to a wider audience by joining TikTok, where her videos have been liked more than 70 million times.
Article continues below advertisement
Green Matters recently caught up with Molinaro and picked her brain about her culture and her cuisine — keep reading to hear about her vegan journey, why she loves Korean vegan cuisine, and for the details on her upcoming cookbook.
Who is the Korean Vegan?
If one were to distill the essence of the Korean Vegan into one, concise statement, one might be crass enough to call her an "influencer." But Molinaro is so much more than just a TikTok personality, though her more than 2.6 million followers certainly lend credence to this assertion.
Article continues below advertisement
Born in Chicago to North Korean immigrants, Molinaro is not just a woman with a passion for plant-based cooking — she's also a lawyer, a fitness enthusiast, and an author, whose debut cookbook is set to hit shelves this fall.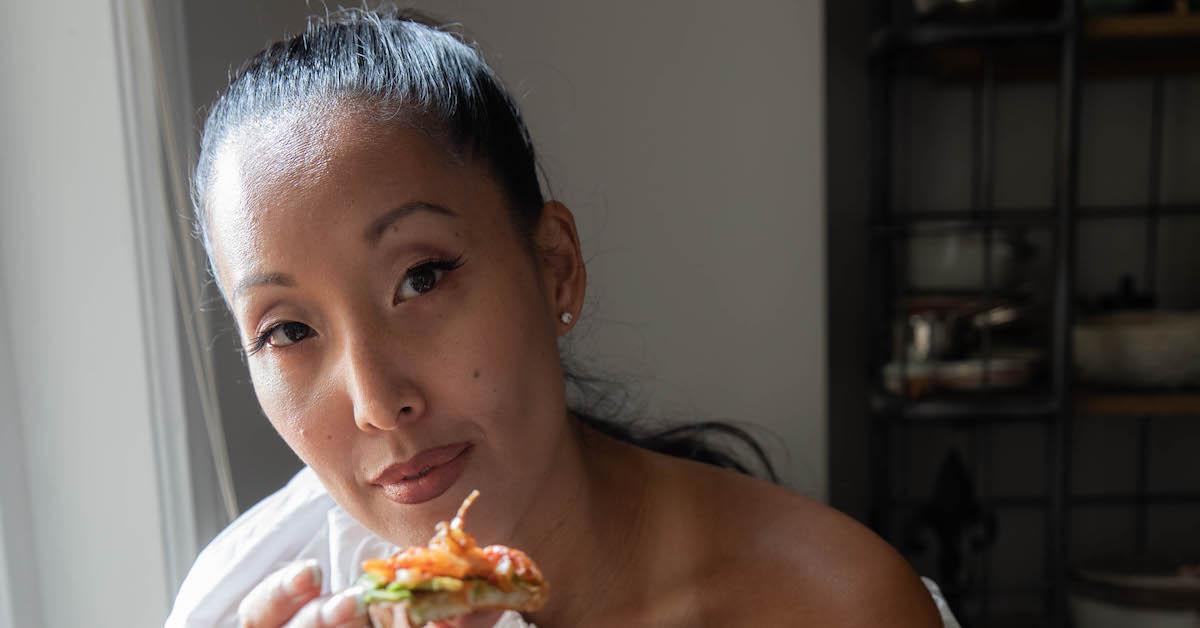 Article continues below advertisement
Molinaro wasn't always vegan. She made the switch on a probationary basis when her boyfriend, now husband, first went vegan himself. "I perceive food as a form of love," she tells Green Matters exclusively in an email. "I [know] that we wouldn't have the same fellowship that comes from sharing food together if I didn't join him ... It was a lot easier than I suspected and it did bring Anthony and I closer together."
Article continues below advertisement
"I learned about a study on East Asian men that demonstrated a correlation between the consumption of red meat and prostate cancer," she tells us. "It suggested that as their diets grew more westernized, East Asian men saw a dramatic increase in the occurrence of prostate cancer. It was interesting to me, but at the time it didn't have much of an impact, because I thought my father was relatively healthy."
After learning all that, Molinaro committed fully to being a vegan for the rest of her life. "I decided, at that moment, I would never eat meat again," she says.
Article continues below advertisement
Korean cuisine easily lends itself to veganism.
Korean cooking is often synonymous with fish-based sauces and barbecued meat, but that only scratches the surface of what is possible through Korean cuisine. "Although grilled meat is indeed prevalent in some Korean food," Molinaro explains, "the ingredients that filled out the bapsangs of my childhood — doenjang (fermented soybean paste), gochujang (chili sauce), dashima (seaweed), and more — are fully plant-based, unbelievably flavorful, and totally Korean."
Article continues below advertisement
Molinaro admits that she sometimes struggles with the way she is perceived by the Korean community — some have put forth the idea that she cannot be a "real Korean" because she eschews certain standard Korean fare like pork belly and shrimp paste. But Molinaro's journey to veganism actually brought her closer to the cuisine of her culture.
"The irony is, the process I undertake in order to veganize my favorite Korean foods has actually brought me a lot closer to my culture," Molinaro tells us. "Prior to going vegan, I just ate whatever my mom made for me or whatever dish I selected off some Korean menu. I never bothered to figure out what ingredients were involved, much less how to make the dish, because I didn't need to. Now the only way to eat Miyeok Guk (seaweed soup) is to make it myself."
Article continues below advertisement
Molinaro is proud to represent Korean culture in the vegan movement.
Molinaro told Green Matters that she "views the Korean Vegan more as representing compassion — for animals, for the planet, for immigrants, for any person who might be suffering due to oppression and disenfranchisement."
Article continues below advertisement
She attributes this innate compassion to her heritage as a member of the Korean diaspora. She's stated that she is proud of being Korean, proud of what she has inherited from her parents, and proud of the rich Korean heritage that she and her parents carry with them everywhere they go. She says, "I like to think that my recipes simply provide a useful tool to others, so that they, too, might feel empowered to make changes for compassion in their own lives."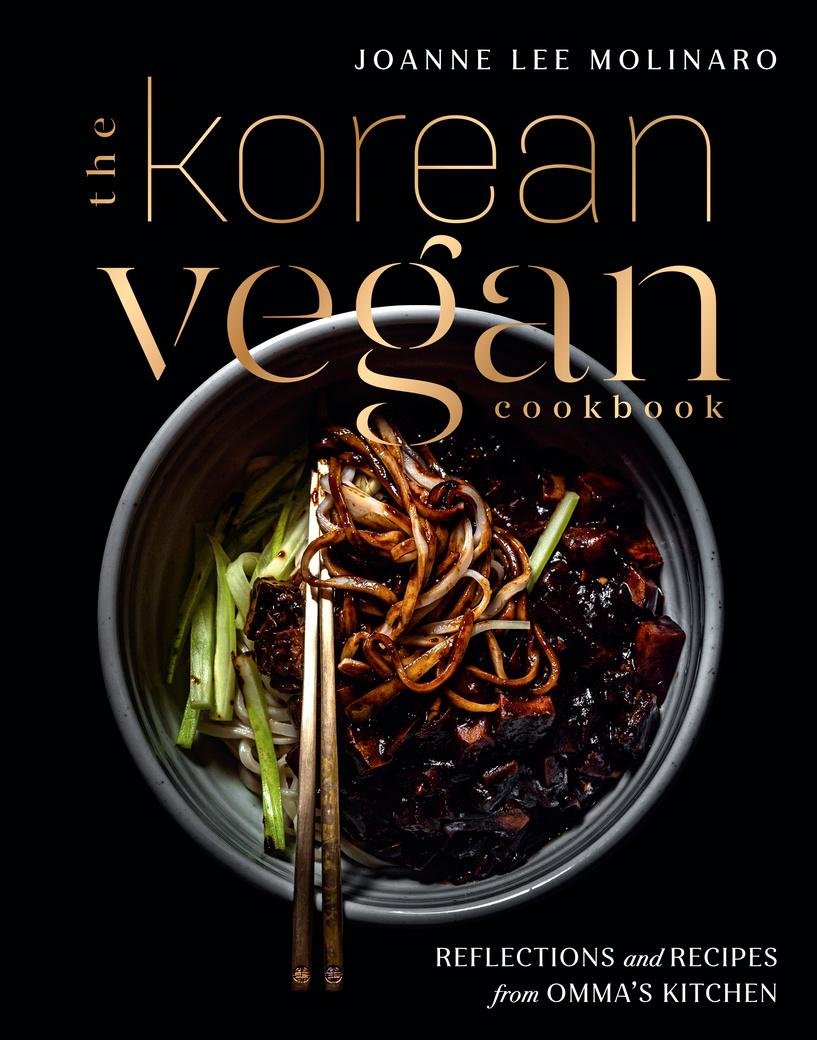 Article continues below advertisement
'The Korean Vegan Cookbook' hits shelves in Octover 2021.
The cookbook is full of delicious, easy-to-make recipes that will delight vegans, plant-based eaters, reducetarians, and meat-eaters alike. It releases on Oct. 12, 2021, in bookstores and online retailers everywhere.