Kamala Harris' Climate Platform: Where Does the VP Nominee Stand on Environmental Issues?
Kamala Harris is officially Joe Biden's pick for vice president — where does she stand on climate issues?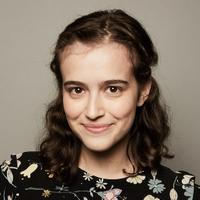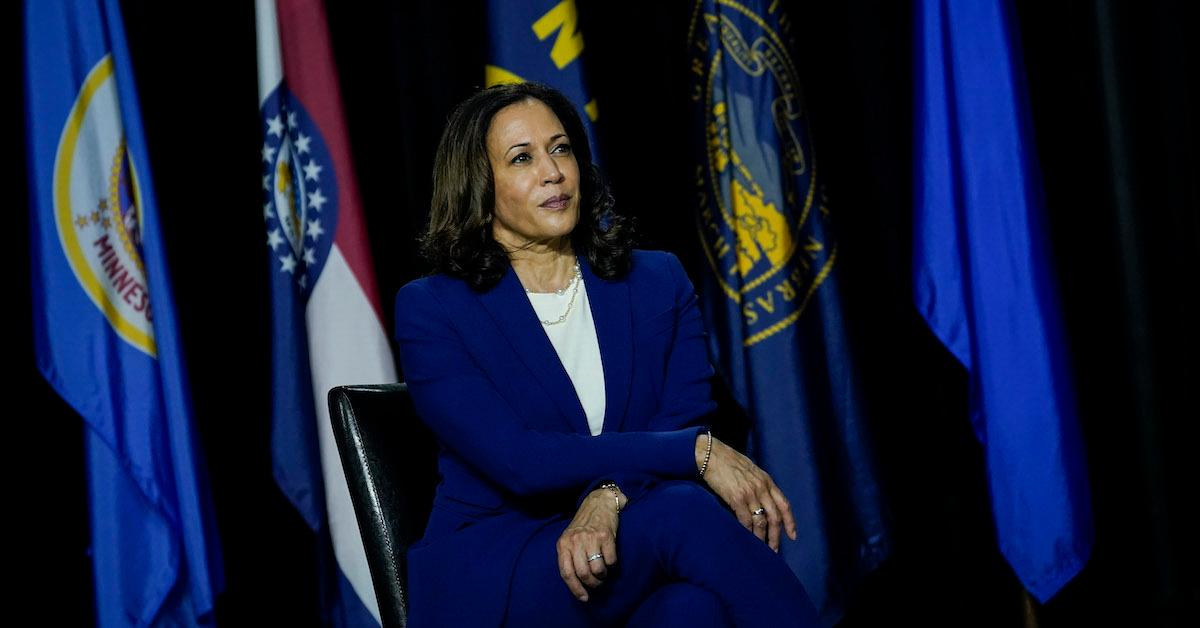 This week, Joe Biden chose Senator Kamala Harris as his running mate, making her the first Black woman and the first Asian American person to run for vice president on a major party's ticket.
Whether or not Biden or Harris were your first choice for president and VP, they represent the only team in this race who is prioritizing climate action, which is definitely something to applaud. So, if the climate is a concern of yours, you may be interested to hear more about Kamala Harris' climate platform.
Article continues below advertisement
Read on to learn all about Kamala Harris' climate policies, how her stance will fit into Joe Biden's climate action plan, and everything else you need to know before Election Day this November.
What was Kamala Harris' climate platform when she ran for president?
Before Joe Biden appointed her as the Democratic veep nominee, Kamala Harris ran her own presidential campaign, during which she laid out her climate vision pretty clearly for Americans. That said, she was actually one of the last Democratic presidential candidates to publish a climate plan in 2019, according to Grist.
Unfortunately, her campaign website has been dissolved into Biden's, so her original presidential policies are no longer viewable. But fortunately, there is plenty of information on the internet about how she would like to tackle climate change from the White House.
Article continues below advertisement
Kamala Harris has supported climate action since long before her presidential campaign.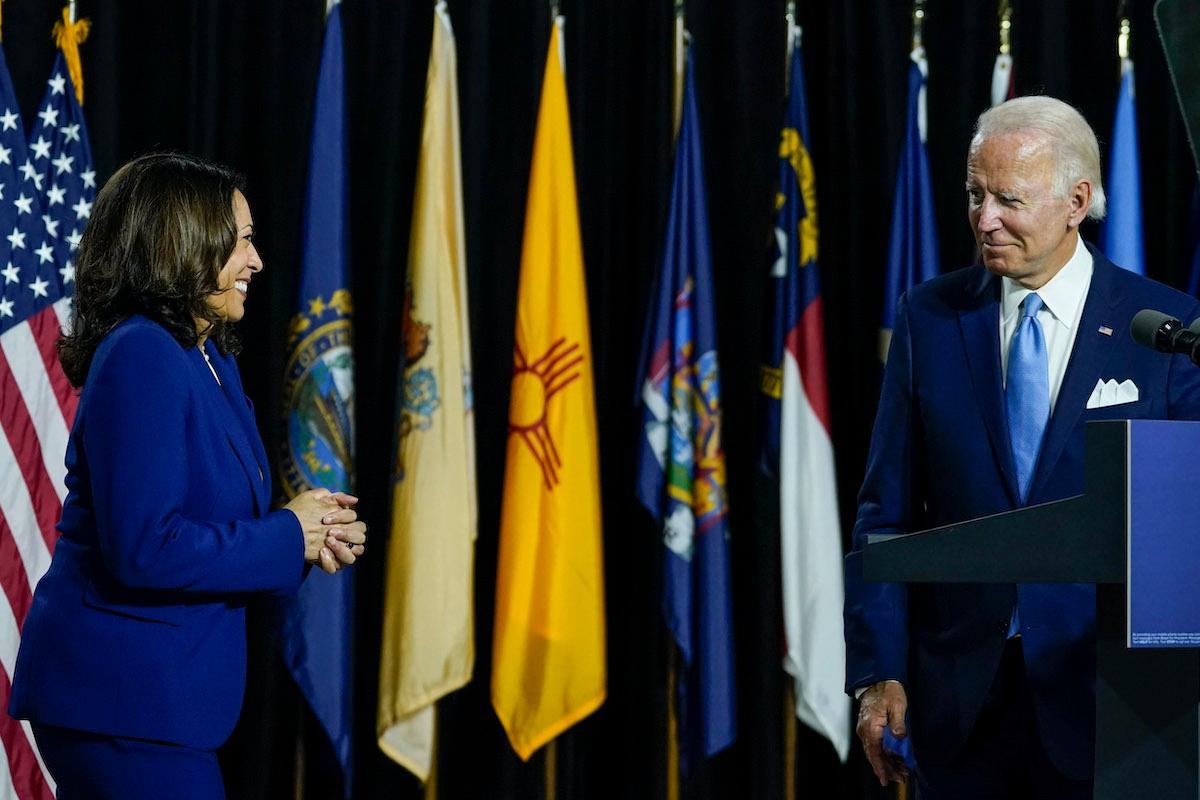 Sen. Harris is currently a United States Senator from California, and she previously served as the state's Attorney General and the District Attorney of San Francisco. In each of those positions, she has a history of upholding and championing environmental laws.
Article continues below advertisement
"Climate change is real and it poses a grave threat to our nation and our planet," Sen. Harris tweeted in December 2017, in response to Trump tweeting that we "could use a little bit of that good old Global Warming." (Seriously.) "It's abundantly clear [the Trump administration] won't tackle climate change head on, so state and local governments must," she added.
So, it's safe to say that if Sen. Harris gets to assume the role of vice president, climate action will be one of her priorities.
Article continues below advertisement
What are Kamala Harris' climate promises?
In Kamala Harris' presidential climate plan, which she released in September 2019, she vowed to hold polluters accountable, to get the country on a path towards a renewable energy economy, to establish green jobs, and more, as detailed by Politico. "This crisis demands urgency and boldness, and as president, I will act," she said in a statement at the time, as per the news outlet.
A cornerstone of her climate plan was environmental justice, with her promising to invest in drinking water infrastructure to bring this nation closer to environmental justice. Pollution and other environmental injustices disproportionately hurt Black and Brown communities as well as low-income communities, chiefly because corporations tend to build polluting infrastructure (like factory farms, slaughterhouses, landfills, and more) in these neighborhoods.
She also demanded a carbon fee on polluters, an end to subsidies for the fossil fuel industry, stricter requirements on disclosure of climate risks from polluters, a renewable energy economy by 2045, an end to new fossil fuel leases on federal lands, and a recommitment to the Paris Agreement.
Article continues below advertisement
While Sen. Harris has publicly expressed support for a ban on fracking, her presidential climate plan did not include an absolute ban on fracking.
And finally, it's clear that she intends to continue holding polluters accountable. She has led lawsuits and investigations against fossil fuel companies (more on that below), and she has also stated an intention to abolish the filibuster should Republican Senators try to stop her from passing climate legislation. In CNN's Climate Crisis Town Hall in September 2019, she said that as president, she would try to work with Republicans on climate legislation as president, but "if they fail to act, as president of the United States, I am prepared to get rid of the filibuster to pass a Green New Deal," she said, as per CNN.
While Sen. Harris is out of the running for president, should she be elected VP, she could bring some of her climate policies to Biden's plan.
Article continues below advertisement
Does Kamala Harris support the Green New Deal?
Kamala Harris is an original co-sponsor of the Green New Deal, which is proposed sweeping climate action legislation that aims to address the climate crisis, provide economic security for more Americans, and challenge systemic injustices. The 10-year plan was introduced by Sen. Ed Markey and Sen. Alexandria Ocasio-Cortez, and was greatly championed by Sen. Bernie Sanders.
Did Kamala Harris sue Exxon Mobil?
During CNN's Climate Crisis Town Hall, a moderator asked Sen. Harris if, as president, she would sue Exxon Mobil for spreading disinformation. Without missing a beat, she responded, "I have sued Exxon Mobil," and the audience went wild.
Many news outlets scrambled to fact check the Senator's claim. As The New York Times reported at the time, Sen. Harris did lead an investigation into Exxon Mobil's alleged lies to the public, but she never technically sued the corporation; however, as an attorney general, she did sue Chevron, BP, ConocoPhillips, and Phillips 66 for "pollution activities, helping win $50 million in settlements," as her spokesperson told the newspaper.
Article continues below advertisement
Is Kamala Harris a good climate candidate?
Does Joe Biden support the Green New Deal?
Does Joe Biden support the Green New Deal? The former vice president has expressed support for parts of the Green New Deal in the past. However, instead of entirely propping up the resolution, he is pushing his own plan for tackling the climate crisis — a $1.7 trillion plan, in fact.
Article continues below advertisement
What is Joe Biden's climate plan?
Joe Biden's climate task plan will work toward a transition to renewable energy, ultimately achieving net zero carbon emissions by 2050. He will also recommit the U.S. to the Paris Agreement, take action against fossil fuel corporations and other polluters, transition the economy to include more green jobs, and more.
Earlier this year, when all major Democratic presidential candidates had dropped out of the race except for Biden and Sanders, the Center For Biological Diversity Action Fund ranked Biden vs. Sanders on a climate scorecard, judging 10 critical policy actions they've promised to take. While Sanders scored a 10 out of 10, Biden only scored a 2 out of 10. The only policies of the 10 listed ones that Biden had pledged to take were a promise to end new fossil fuel leasing, and to legally prosecute major polluters.
Around the same time, Greenpeace also ranked the remaining presidential candidates. Sanders scored a 94 out of 100, and Biden scored a 72 out of 100. However, Donald Trump scored a 0 — so now that the choice is down to Biden and Trump, there's a clear winner when it comes to environmental promises.
So while Joe Biden's climate policies will be at the forefront of the Democratic platform for the remainder of the election, it's clear that with Kamala Harris on his team, climate issues will never fall into the background. Not to mention, should Biden and Sen. Harris be elected, it's likely that Biden would fill his cabinet (namely, the role of the EPA Administrator) with other politicians who care about climate action far more than Trump, Andrew Wheeler, or anyone else in the current administration. So if you care about climate action, the candidates' positions on protecting our planet speak for themselves.
Election Day is Nov. 3. Register to vote at vote.gov and head to your state's board of elections for details on requesting a mail-in or absentee ballot.