How Fracking Affects the Environment and Public Health
Fracking impacts our planet in so many ways, from our public health to our waterways.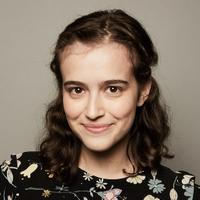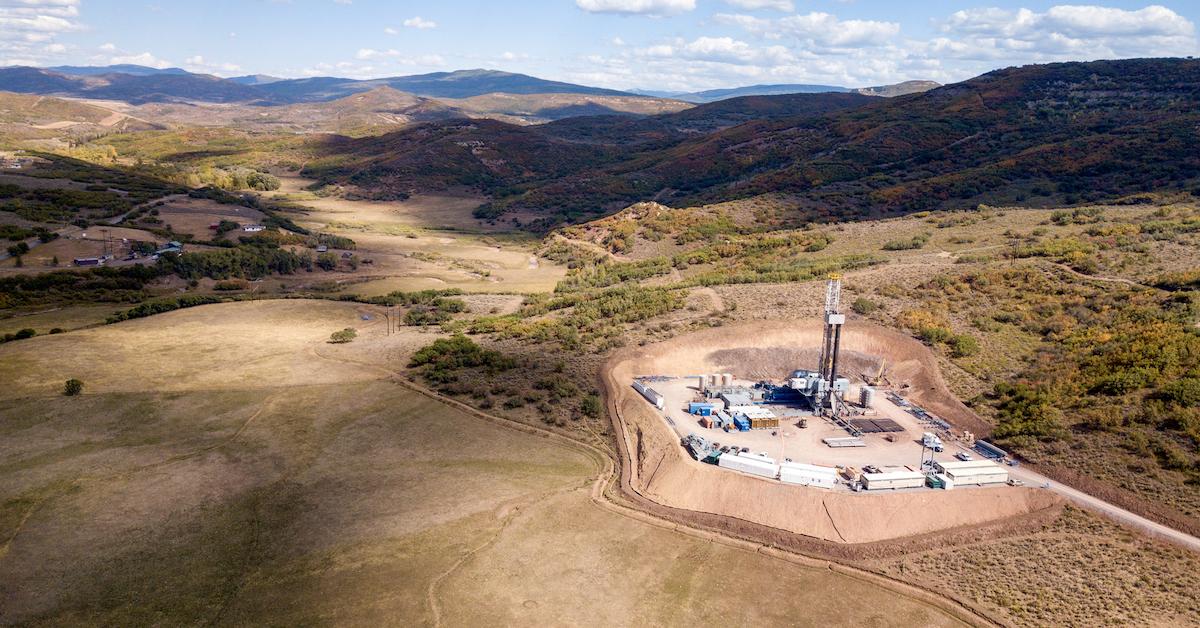 Most people have heard of fracking — or at least seen clever signs from environmentalists demanding that we "get the frack out of here." And while most of us know that fracking is an issue tied to the environment, understanding exactly what fracking is, how it works, and how it affects our planet can be a bit confusing.
Read on for all the fracking basics you need to know.
Article continues below advertisement
What Is Fracking?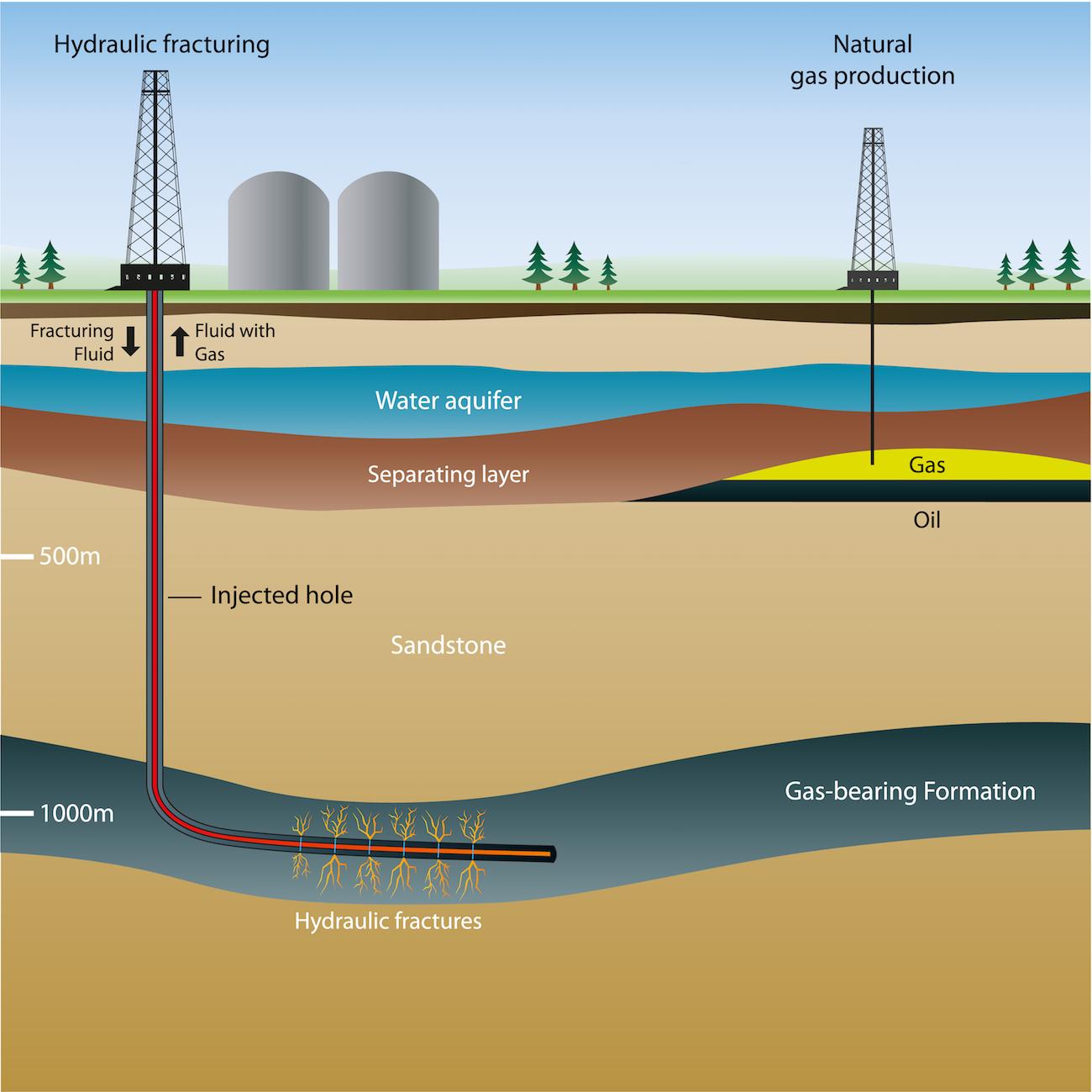 Fracking, short for hydraulic fracturing, and also known as horizontal drilling, is a method of drilling for oil or natural gas that lays deep underground, typically 1 to 2 miles beneath the surface.
As explained by LiveScience, fracking begins by sending a drill underground, either straight down or at an angle, to form a well. The well is encased in either cement or steel to prevent it from leaking. Then, the drill begins drilling horizontally through the shale rock formation, where natural gas is laying miles beneath the surface.
Once the drill is deep enough, the "fracking" begins — pressurized "slickwater" (hence the term "hydraulic"), which is a mixture of mostly water along with some chemicals, salts, and other additives (the industry often keeps the exact formulations under wraps), is pushed into the underground rock formation at a high speed, CNN explains. The pressurized liquid fractures the rock to pieces and releases the oil or natural gas for extraction.
How Does Fracking Affect the Environment?
A lot of the slickwater used in fracking comes back up to the surface, and sometimes accidentally spills into rivers or other waterways, aka oil spills, according to Greenpeace. Sometimes, the fracking industry purposely dumps leftover slickwater into waterways, intentionally causing oil spills, as per Investopedia. Because slickwater contains chemical additives that can be harmful to the environment, those chemicals then leach into the water, which can harm underwater creatures as well as pollute drinking water.
As reported by Scientific American, in 2008, people who lived in a natural gas basin in Pavillion, Wyoming noticed that their running water had begun to taste and smell unpleasant. The Environmental Protection Agency began to investigate the situation, but in 2013, the agency turned the investigation over to the state. Former EPA scientist Dominic DiGiulio didn't want the matter to slip through the cracks, so he took matters into his own hands — in 2016, he published a peer-reviewed study in Environmental Science and Technology. His report found that fracking waste is what had contaminated the water, according to Scientific American.
This story is just one example of how fracking not only affects our environment, but is also a public health issue.
In addition to causing pollution, fracking is also responsible for being extremely water intensive. In the U.S. in 2010, the EPA estimated that fracking used between 70 billion and 140 billion gallons of water to extract oil and natural gas from 35,000 wells, according to EarthWorks. That much water is about the annual water consumption of 40 to 80 cities with populations of 50,000 each, EarthWorks noted.
With so many places across the U.S. experiencing droughts, government officials often suggest that residents do things like take shorter showers and water lawns less. However, droughts could massively benefit from system changes within the government and industries. If fracking was banned in the U.S., we could save between 70 billion and 140 billion gallons of water each year. Another industry that majorly contributes to droughts is factory farming, since animal agriculuture uses about 70 percent of the Earth's fresh water, a BioScience study found, as per CleanTechnica.
Additionally, there is some evidence that fracking can cause minor earthquakes — while this luckily has not been vastly destructive to our planet, more aggressive earthquakes could occur in the future if a fracture grows into a pre-stressed fault, according to Forbes.
Article continues below advertisement
Why Is Fracking Bad?
In addition to all of the negative environmental risks and the impacts on neighboring communities, fracking could be holding us back from adequately exploring renewable energy options. As explained by the BBC, many environmentalists assert that not only is fracking distracting governments and the energy industry from investing in clean energy, but it's also prolonging our reliance on fossil fuels, which in themselves are harmful to the planet.
When we burn fossil fuels, significant amounts of carbon dioxide and other greenhouse gases are released into the atmosphere, where they trap heat and increase global temperatures — this is known as global warming, a major component of the climate crisis.
Does Fracking Cause Cancer?
According to Greenpeace, a Congressional investigation found that 29 different chemicals known to cause cancer or other health risks were used by the fracking industry between 2005 and 2009. But the Endocrine Disruptor Exchange (TEDX) was able to identify 353 fracking chemicals, "many of which," even in tiny amounts, can potentially cause cancer or other health issues, as per Greenpeace.
As the outlet explains, the industry maintains that because chemical additives only make up about 2 percent of fracking fluids, the risks of these chemicals posing health risks are low. However, considering the fact that between 70 billion and 140 billion gallons of water are used to frack in the U.S. each year, that means that millions of gallons of these toxic chemicals are being used.
And in March 2018, the Concerned Health Professionals of New York and Physicians for Social Responsibility (the latter of which has won a Nobel Peace Prize) released a 266-page report on the topic, Rolling Stone reported at the time. The groups found that there is "no evidence that fracking can be practiced in a manner that does not threaten human health." As Rolling Stone noted, the groups found that fracking is poisoning our air, contaminating our water, and putting Americans' health in danger.
How to Protest Fracking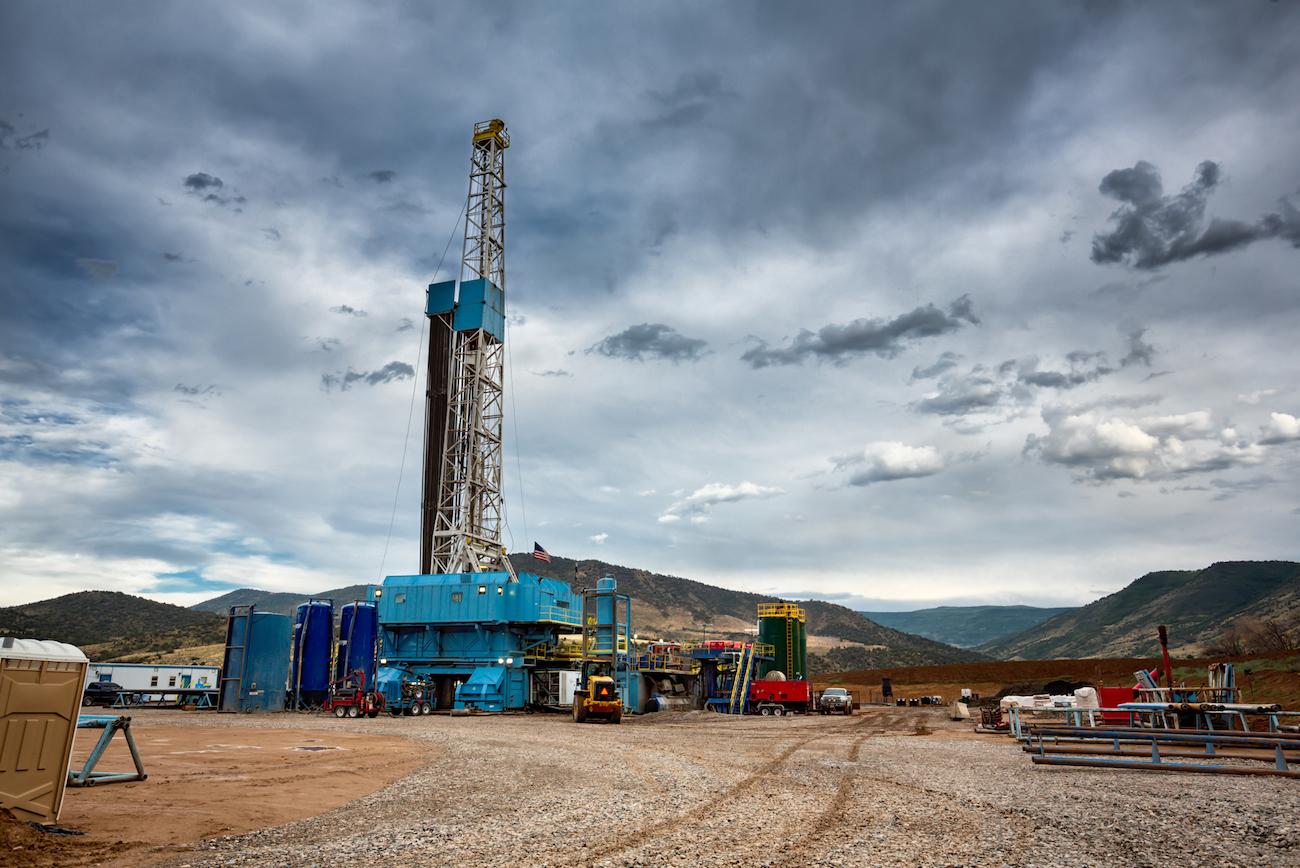 The anti-fracking movement has been growing for years, and there are so many ways to get involved. Firstly, educate yourself on the matter — watch documentaries such as Gasland or read books like Amity and Prosperity. There are also so many organizations you can protest with, such as Americans Against Fracking and 350.org.
It's also important to contact your government representatives, especially if you live in a state that allows fracking, and ask them to support laws banning the practice.
And finally, you can work on reducing your personal consumption of products made from oil and natural gas; you can do this by using less single-use plastic, flying less, and relying on public transportation, electric cars, or biking instead of driving a gas-powered car.