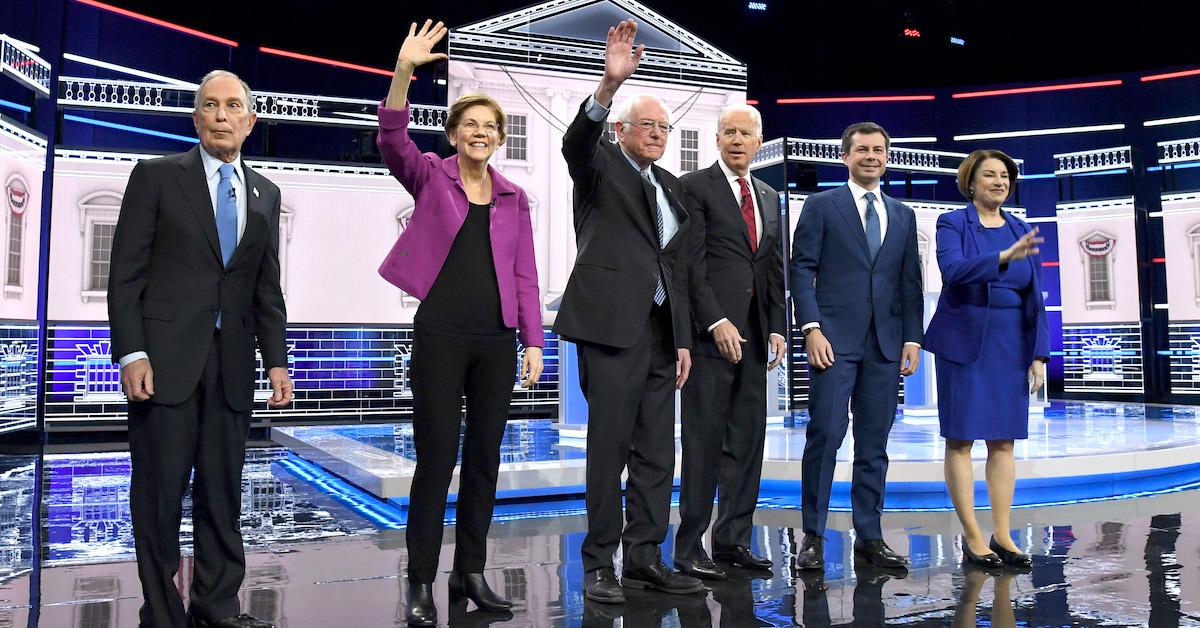 Where Do the Presidential Candidates Stand on Climate Issues?
Last night, Feb. 19, six of the eight remaining Democratic presidential candidates took the stage in Las Vegas for another primary debate. About 16 minutes of air time went to the climate crisis, with the candidates making their positions clear on topics like rejoining the Paris Agreement, fracking, and environmental justice.
But even with nine primary debates, the Iowa caucus, and the New Hampshire primary behind us, many registered Democrats are still unsure who to vote for. To provide some guidance, the environmental non-profit the Center For Biological Diversity Action Fund ranked the six candidates on a climate scorecard, scoring them based on the 10 critical policy actions they have said they'll take upon being sworn into office as president.
Article continues below advertisement
The 10 critical actions the Center judged were whether each candidate has stated that as president, they would: declare a national climate emergency, end new fossil fuel leasing, phase out fossil fuel production, end fossil fuel exports, ban fracking in the U.S., prosecute major polluters, execute a plan to transition workers in the fossil fuel industry, require zero-emission cars by 2030, require carbon-free electricity by 2030, and transition to a publicly-owned power system.
To receive a checkmark in a category, the candidate needed to have made at least one clear statement in support of the policy (and no statements retracting it), whether it was in an interview, speech, on their campaign website, or on social media.
Here's how the candidates rank.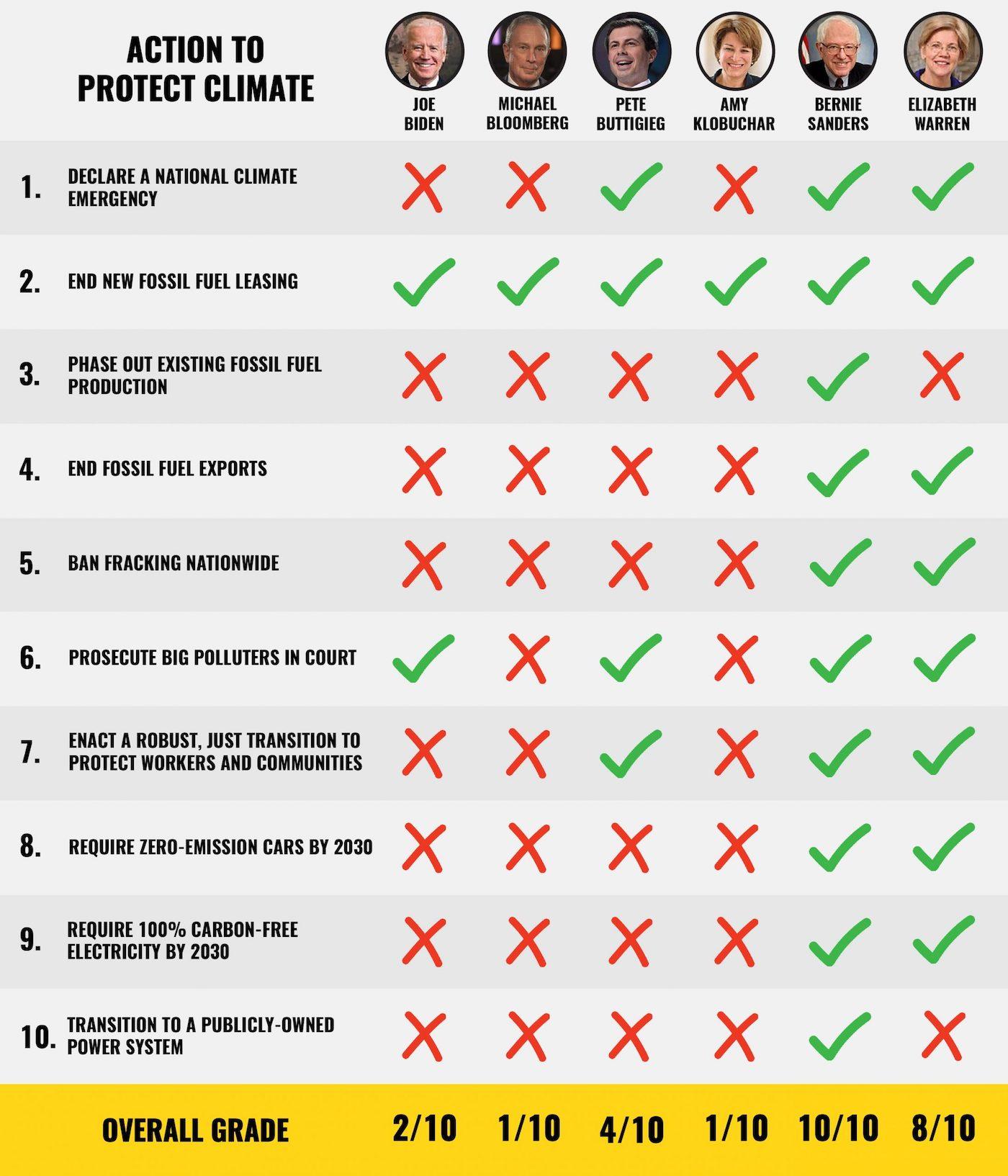 Article continues below advertisement