Eco-Friendly Painting: What You'll Need and How to Get Started
Painting can be a relaxing and therapeutic hobby which is relatively easy to dive into, so long as you know how to get started, sustainably.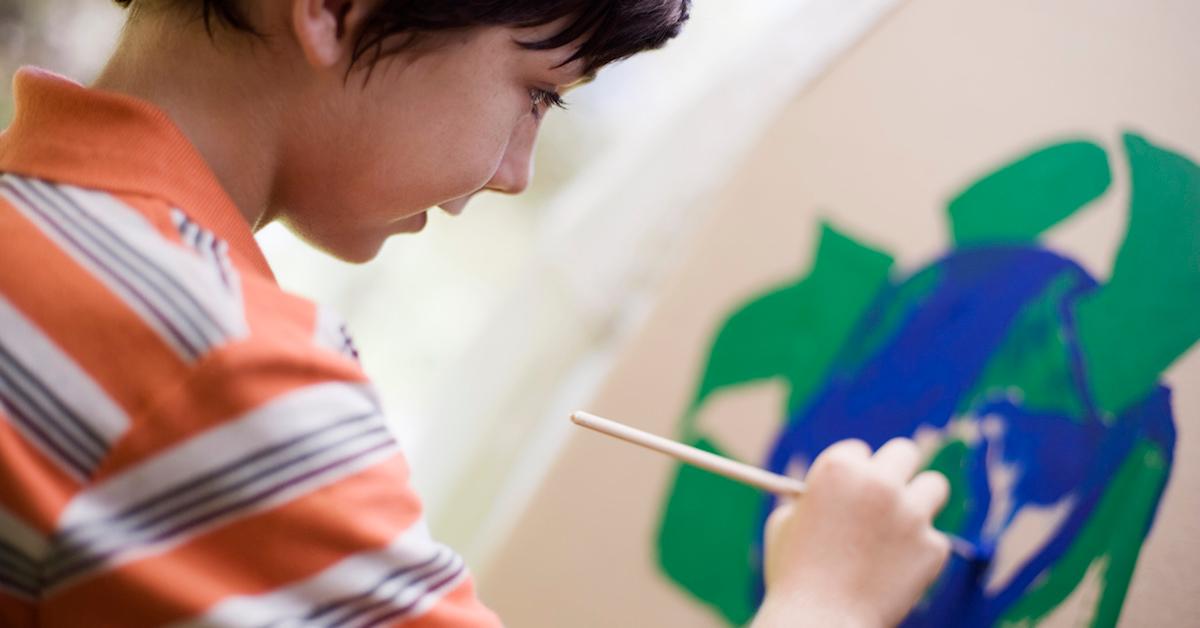 Even if you aren't destined to become the next Monet, painting can serve as an incredibly therapeutic outlet for self-expression. To get started with painting, it's crucial to know your way around the various tools, as well as the fundamentals of the craft itself. And if you're approaching the art of painting from a sustainable standpoint, we have the perfect guide to help you embark upon your expressive journey, sustainably.
Article continues below advertisement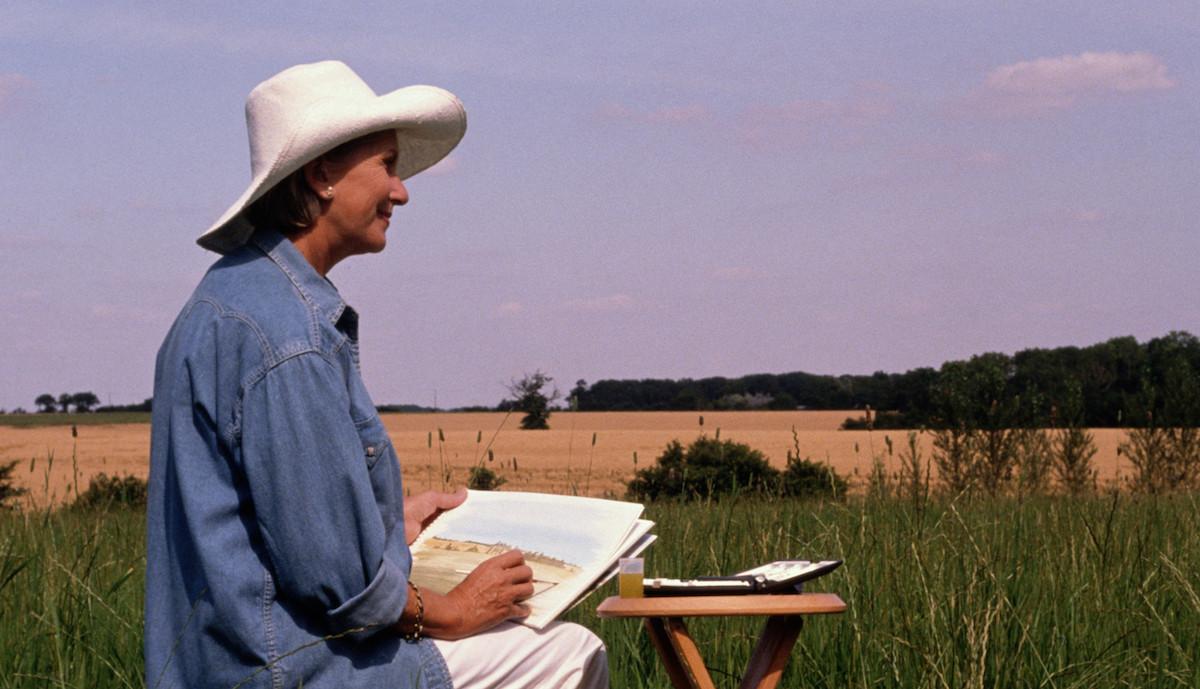 Here's how you can get started with sustainable painting:
The first few steps in painting involve choosing your mediums and buying your supplies. For example, do you want to use acrylics, oils, or watercolor paints? Each type of paint behaves differently in terms of application, blending, drying, and overall appearance. They also require a different kinesthetic motion to use them properly.
Article continues below advertisement
When choosing paints, it's also important to consider the environmental impact of each type. Watercolors, acrylics, and oils, all have different effects on the environment. Worry not, though — no matter the subject or medium, there are many sustainable options out there.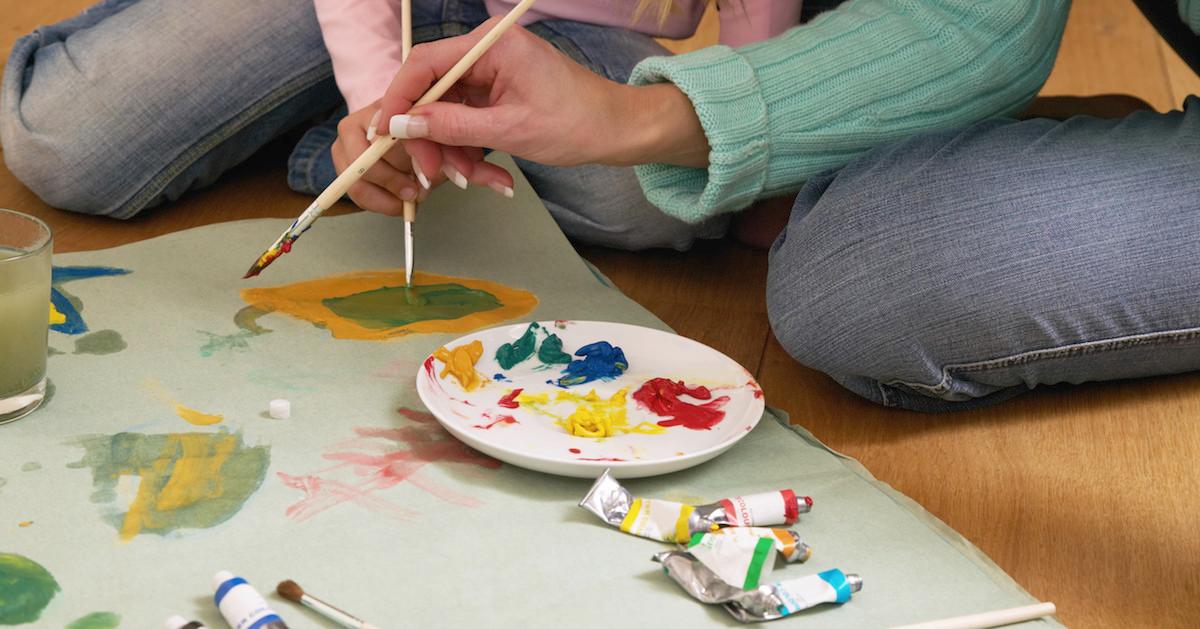 Article continues below advertisement
Try opting for eco-friendly paints.
According to Consumer Action, oil paints and acrylic paints come with their own environmental downsides. Oil paints aren't water-soluble, which means toxic paint thinners and turpentine are required to clean your brushes. Acrylic paints can be washed off with some warm water but many acrylic paints are derived from a petroleum-based polymer similar to plastic, meaning you don't want them going down the drain either.
Watercolors, according to The Spruce Crafts, are a solid option for beginners. They are the least impactful, and most forgiving of the three, as they can be washed off with a little bit of warm water. Note that the methods for using watercolor are very different from the others, so you might want to check out the video from Kirsty Partridge below for ideas on how to get started.
Article continues below advertisement
Artists Network recommends buying non-toxic, sustainable watercolor paints from Eartheasy. These light paints are made from a mix of beeswax and plant dyes. For those looking for oil paints, Artists Network recommends trying paints from M. Graham & Co., the West Linn, which uses walnut oil as a binder in all its paints. Apparently, this type of oil eliminates the need for chemical solvents, and the paint just "slides off the brush."
Article continues below advertisement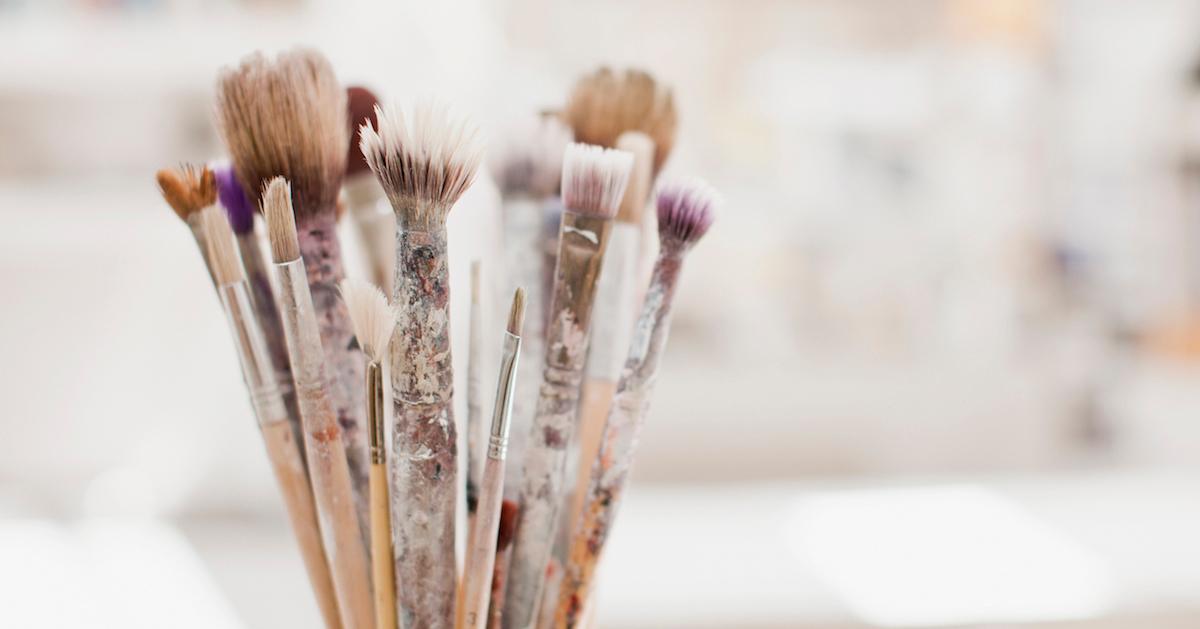 Select some eco-friendly brushes.
Paintbrushes come in many different shapes and sizes. There are softer brushes specific to watercolors and stiffer ones that are best for using oils or acrylics. Try a starter set of brushes before you go out and buy them piecemeal — most starter sets have all the variations you'll need to get started, regardless of medium, and you'll find what type suits you best.
Article continues below advertisement
Swag Swami recommends looking for synthetic or cruelty-free options made from nylon. There are plenty of these options to choose from, many of which are made from nylon and come with canvas carrying cases to keep your paint kit organized. Kits from Onson and Kabeer are ideal for beginning paints because they contain all the brushes a budding artist might need to start. Ultimately though, the most eco-friendly option would be to seek out bamboo brushes, rather than those made from plastic.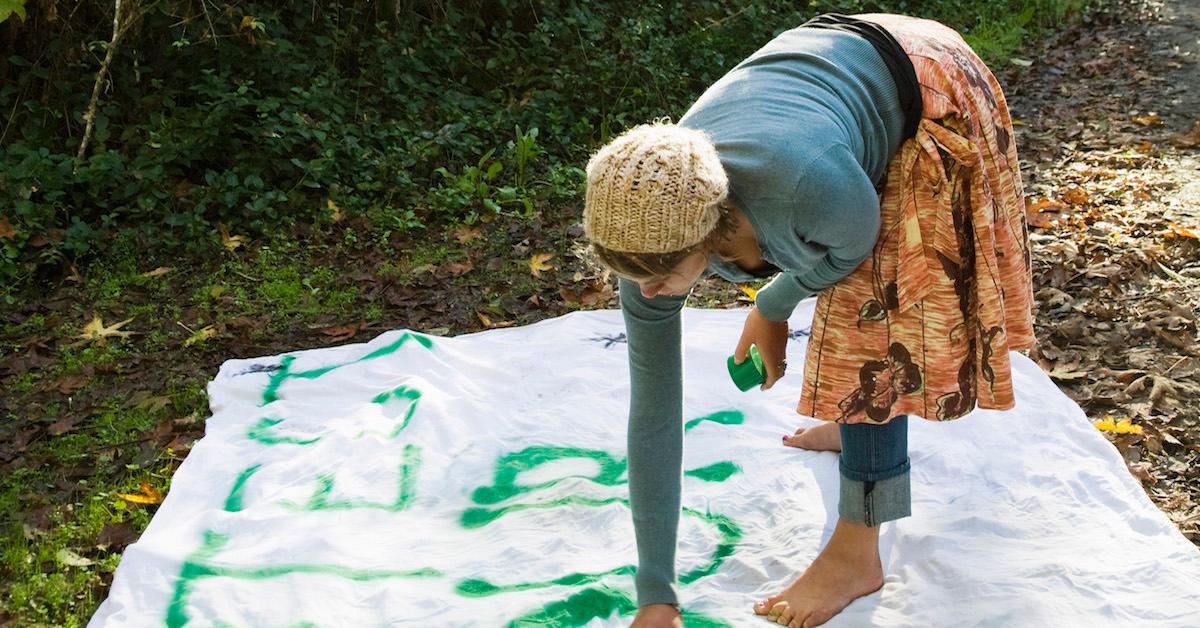 Article continues below advertisement
Choose recycled or raw canvases.
For eco-friendly canvases, look for those made from recycled materials to start. Many online retailers like Natural Earth Paints carry organic, raw cotton canvas material, as well as other sustainable painting supplies. If you're not looking to stretch your own canvas, primed canvas panels are usually available at large craft stores, but they might not be as eco-friendly as you'd like.
Remember, though, you can paint on anything! If you don't want to buy canvas or watercolor sketchbooks, you can always paint on recycled paper, old cardboard, or scraps. With a little imagination, you can upcycle almost anything into art.
Article continues below advertisement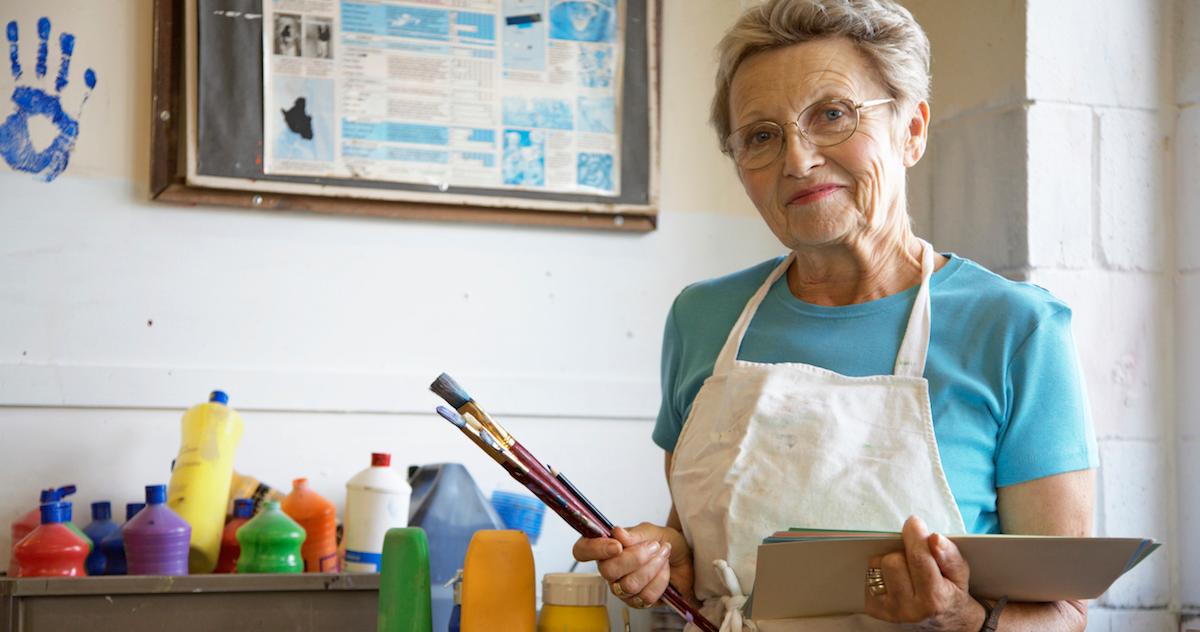 Other eco-friendly art materials:
Other materials you might need include rags for wiping brushes and cleaning up spills, a small cup or container to fill with warm water to dip your brushes, and a paint palette. Any old plate can be used as a paint palette and most watercolors come with some type of palette of their own, but you could always use a disposable paper plate if you don't want to risk staining your good china.
An easel of some kind to hold your canvas might also be a good idea. It should also be noted that all of these items, easels, palettes, smocks, and the like, can all be found secondhand if you know where to look. Before you get started, check your local thrift and secondhand stores for slightly-used art supplies — you might be surprised by what they have.