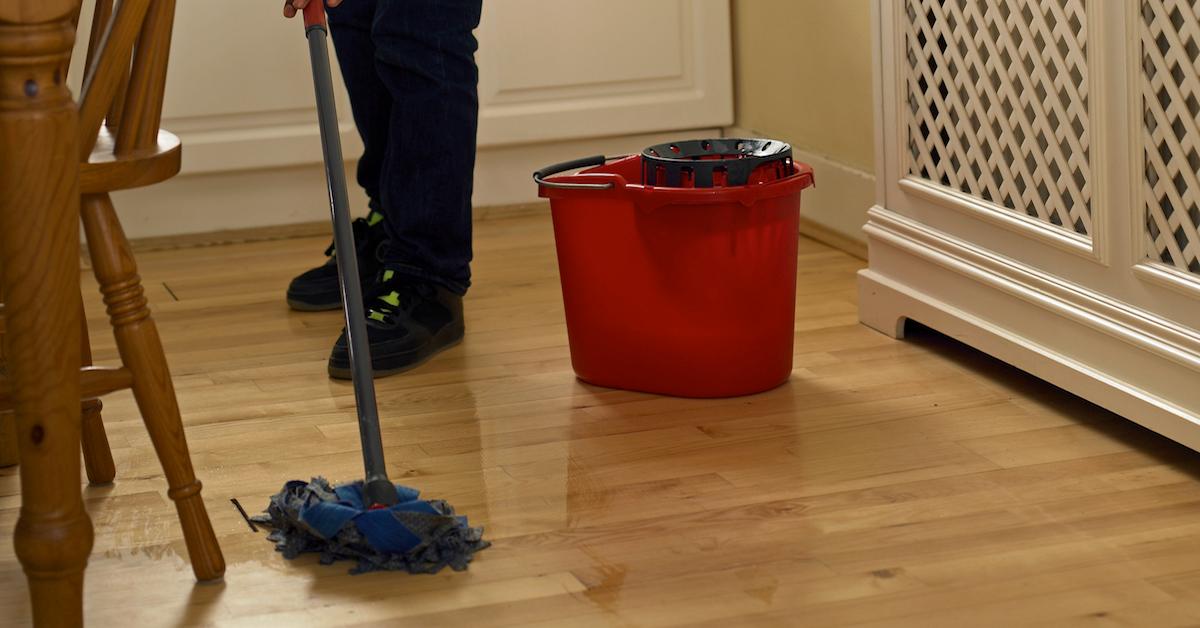 5 All-Natural and Eco-Friendly Hardwood Floor Cleaner Recipes
If you're tired of using all those harmful chemicals in your home, then try these handy DIY floor hardwood floor cleaners.
We've got a secret for you: you don't need to purchase a thousand different specialized chemical blends to clean hardwood floors without damaging them. In fact, many DIY hardwood floor cleaners clean just as well as (if not better than) Pine-Sol, Mr.Clean, and the like. Conventional cleaners can be expensive, mildly toxic, strong-scented, and contain possible allergens. DIY cleaners, on the other hand, can be made with all-natural ingredients that you probably already have sitting around your home.
Article continues below advertisement
DIY hardwood floor cleaners
These five DIY floor cleaners are perfect alternatives to harsh, conventional cleaning products, and even if you don't have them at home, the base materials used to make them are more affordable than you might imagine.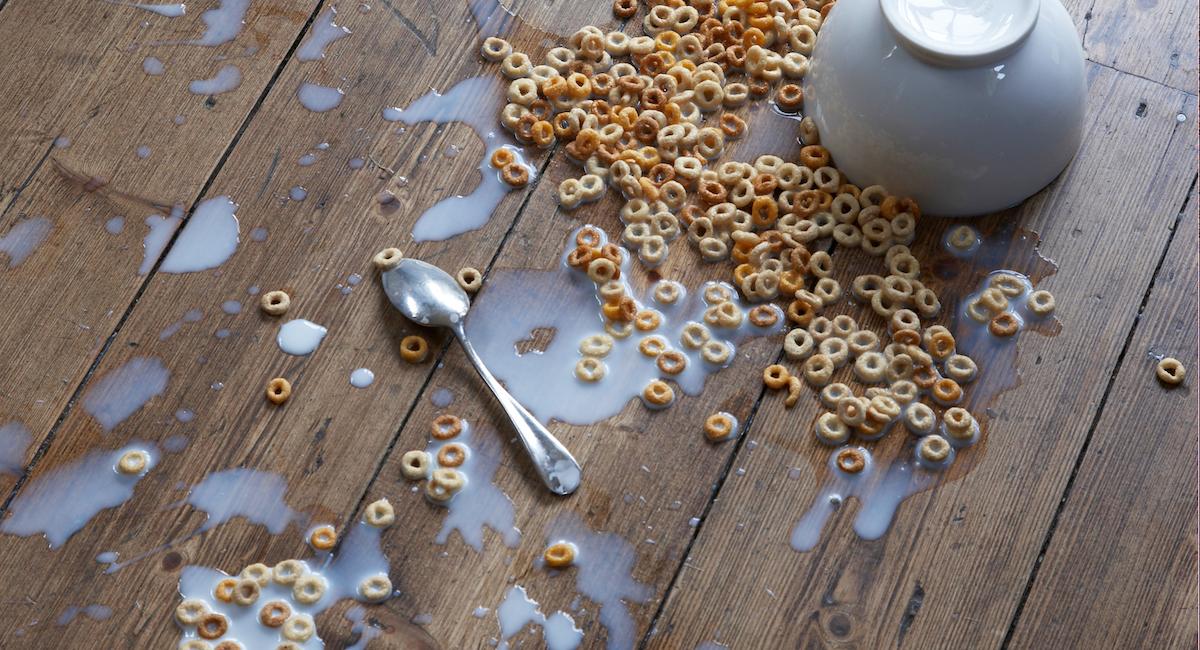 Article continues below advertisement
Water and vinegar
You may have already heard this, but vinegar is one of the most effective all-natural cleaning tools in your eco-friendly tool kit. We're not talking about balsamic vinegar or anything so flavorful, but white vinegar, distilled vinegar, and even apple cider vinegar are all handy bases for creating DIY cleaners. According to American Home Shield (AHS), the combination of just warm water and white or distilled vinegar can clean grime off even the dirtiest wood floors.
Vinegar and vegetable oil
Water can do strange things when it comes to wood, which is why some people don't like using it. According to the Master's Craft Flooring Company, wood can swell if too much water is used, or shrink if too little is used and it dries out too quickly. It is precisely because of this warping effect that the folks at AHS suggest using a mix of cleaning vinegar and vegetable oil, instead of water, for cleaning wood floors. Simply fill a spray bottle with the concoction and get to work.
Article continues below advertisement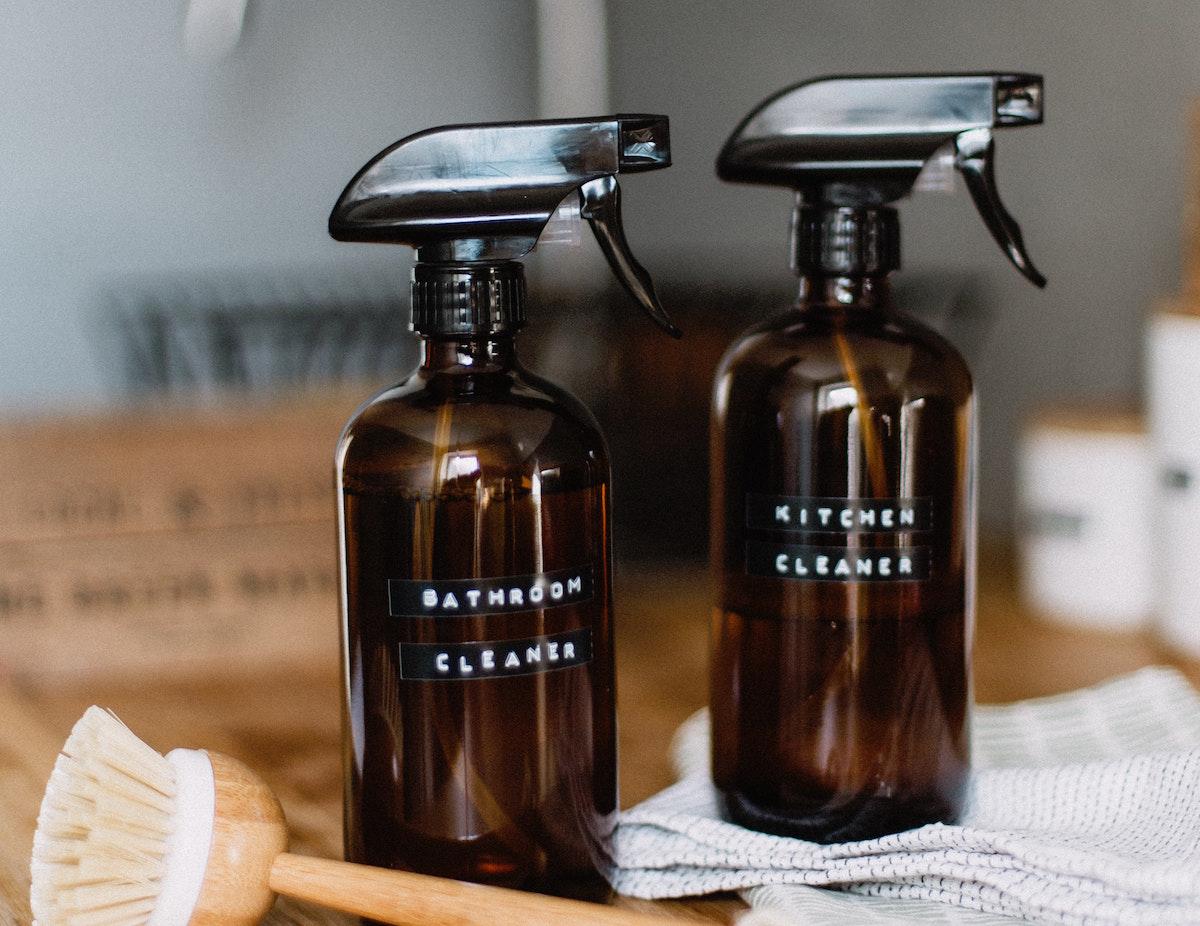 Black tea
Tea, which is a water-based substance by its very nature, might sound like a strange ingredient to use in a homemade cleaner, but it's not just for drinking. Though black tea may seem like it's going to absolutely stain your wood a darker color, that is not the case. As it happens, the tannic acid in black tea allegedly helps to remove dirt and leaves a glimmering shine in its wake.
Article continues below advertisement
According to a recipe from LoveToKnow, all you have to do is bring 4 cups of water to a boil and allow three black tea bags to steep for 10 minutes. Once you remove the tea bags, submerge a cotton cloth or mop pad into the solution and wipe down the floor.
Baking soda
Like vinegar, baking soda is a great, green cleaning tool that can use its alkalic power to lift all manner of household stains. According to Flooring Inc., baking soda dissolves grease and dirt when mixed with water. If you don't want to make a cleaning solution, or you want to utilize baking soda's abrasive qualities, try using it when it isn't completely dissolved. It should lift and deodorize the most stubborn hardwood stains.
Article continues below advertisement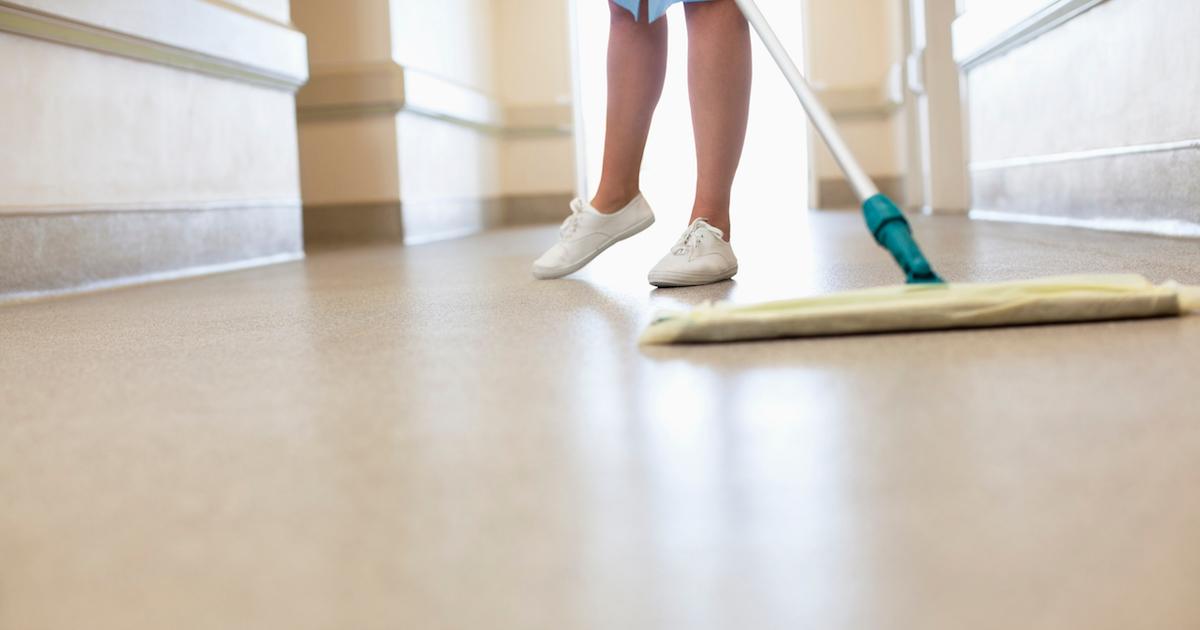 Castille soap
In a nutshell, castile soap is basically an eco-friendly dish soap alternative made from plant-based materials like olive, jojoba, coconut, hemp, and palm kernel oils mixed with a type of sodium carbonate. The following DIY recipe is from Bob Vila and it utilizes a mix of water, pure castile soap, and essential oil, which is used to create a scent. Most people choose a light scented oil like peppermint, tea tree, lavender, lemon, or orange.
Article continues below advertisement
To make this cleaner, simply add 1 teaspoon of pure Castile soap to 4 cups of water. Then, add 5 to 10 drops of your chosen essential oil, and mix the whole concoction up in a spray bottle. To clean with it, apply the cleaner directly to the spot that you wish to clean, working in small areas of about 3 square feet at a time.
With any of the above cleaners that contain water, avoid doing the whole floor at one time. Spritzing and cleaning in small sections will ensure that no excess water sits on the surface of the floor or gets absorbed into the wood. Scrub using a dry microfiber cloth or mop, not a wet mop, and ensure that the floor is almost completely dry before moving to additional sections.