Are Concentrated Cleaning Refills the Future of Home Consumer Goods?
Concentrated cleaning refills from brands like Blueland, Elcove, and Cleancult are a new wave in the cleaning industry.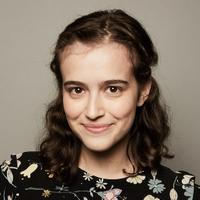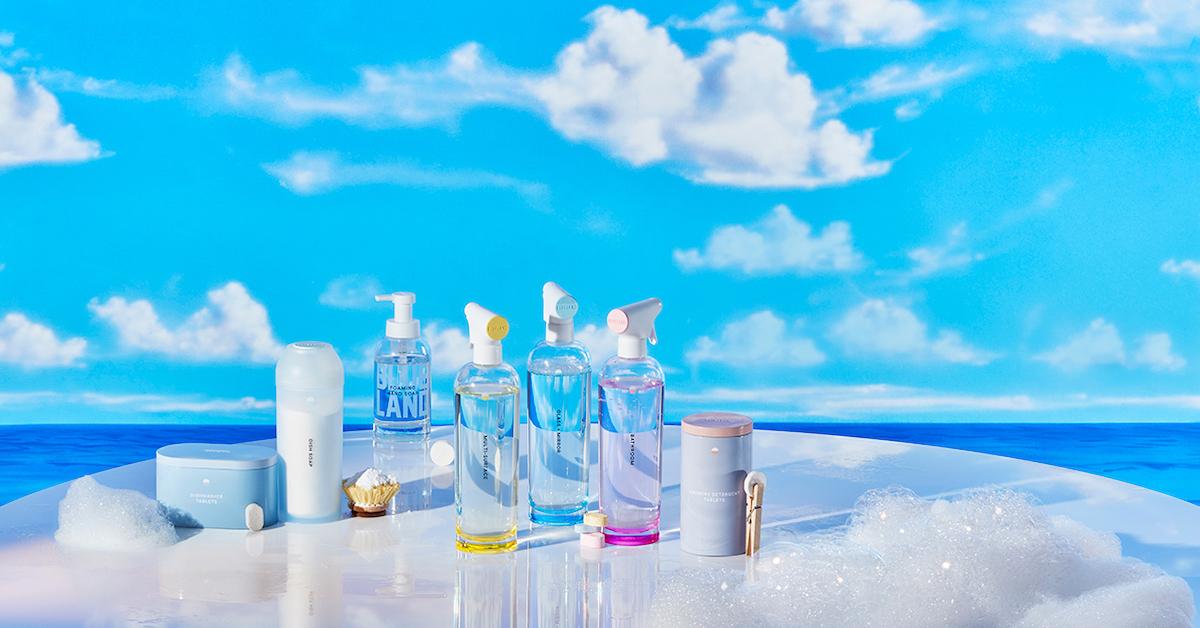 From bathroom cleaner to laundry detergent to hand soap, pretty much any personal care or home cleaning product you purchase contains a secret ingredient you have no idea you're paying for: water. In fact, most commercial cleaning products contain a whopping 90 to 95 percent water. Seriously. So when you pick up a new tile cleaner, you're basically just paying for a plastic bottle (which you already have), water (which probably comes out of your tap), and a teeny-tiny amount of actual ingredients.
With a goal of correcting that imbalance, reducing the environmental impact of personal care and cleaning products, and offering non-toxic alternatives, many new companies have emerged in recent years with creative solutions. For several brands, that's simply making non-toxic formulas; for others, it's using reduced-plastic packaging; and for some, it's creating sustainably-packaged, concentrated cleaning refill tablets or capsules.
Article continues below advertisement
To learn more about how these new business models work, how they are changing the way conscious consumers clean their homes, and the future of the cleaning product industry, we interviewed the founders of three brands selling eco-minded cleaning product refills.
These brands are making refillable, sustainable cleaning products.
As the need for eco-friendly products has grown in recent years, many companies have emerged in the sustainable refill game, including Blueland, Elcove, Cleancult, Brandless, ThreeMain, Plaine Products, and Loop. Each brand has a slightly different business model, each with pros, cons, and imperfections — but are these brands actually eco-friendly? Does purchasing refills really make a difference, or is it just the latest sustainable shopping trend?
Article continues below advertisement
Blueland is known for its concentrated cleaning tablets.
Blueland is a direct-to-consumer company (also available through West Elm) that sells concentrated solutions for hand soap, laundry detergent, bathroom cleaner, and more in the form of dry tablets, packaged in compostable paper-based wrappers. "Concentrates are a great option because they are both money-saving and convenient," Blueland's CEO and co-founder Sarah Paiji Yoo tells Green Matters.
After receiving their tablets in the mail, all customers need to do is drop them in a bottle filled with water (Blueland sells glass, silicone, and plastic-based Tritan bottles), and get to cleaning.
Not only does this model eliminate single-use plastic bottles from the equation, Paiji Yoo explains, but it also eliminates the water weight from shipping, reducing the environmental impact and the price of shipping. Instead of a large, heavy box, the tablets arrive in a small, lightweight one.
"To maximize our environmental impact and drive widespread adoption, it was important to us from the very beginning to flip conventional notions of 'eco' on its head since consumers believe it's more expensive, less effective and more work," Paiji Yoo explains to Green Matters in an email.
Article continues below advertisement
Consumers tend to think the more environmentally-friendly option will be inconvenient and pricey — and that's no surprise, considering how overwhelming those elaborate DIY tutorials on the internet can feel, coupled with how easy it is to order new laundry detergent from a big box retailer. But Blueland's tablets couldn't be more straightforward to set up, and they're just as simple to use as the products most of us are used to. The prices seem pretty fair, though of course that depends on what prices you're used to paying.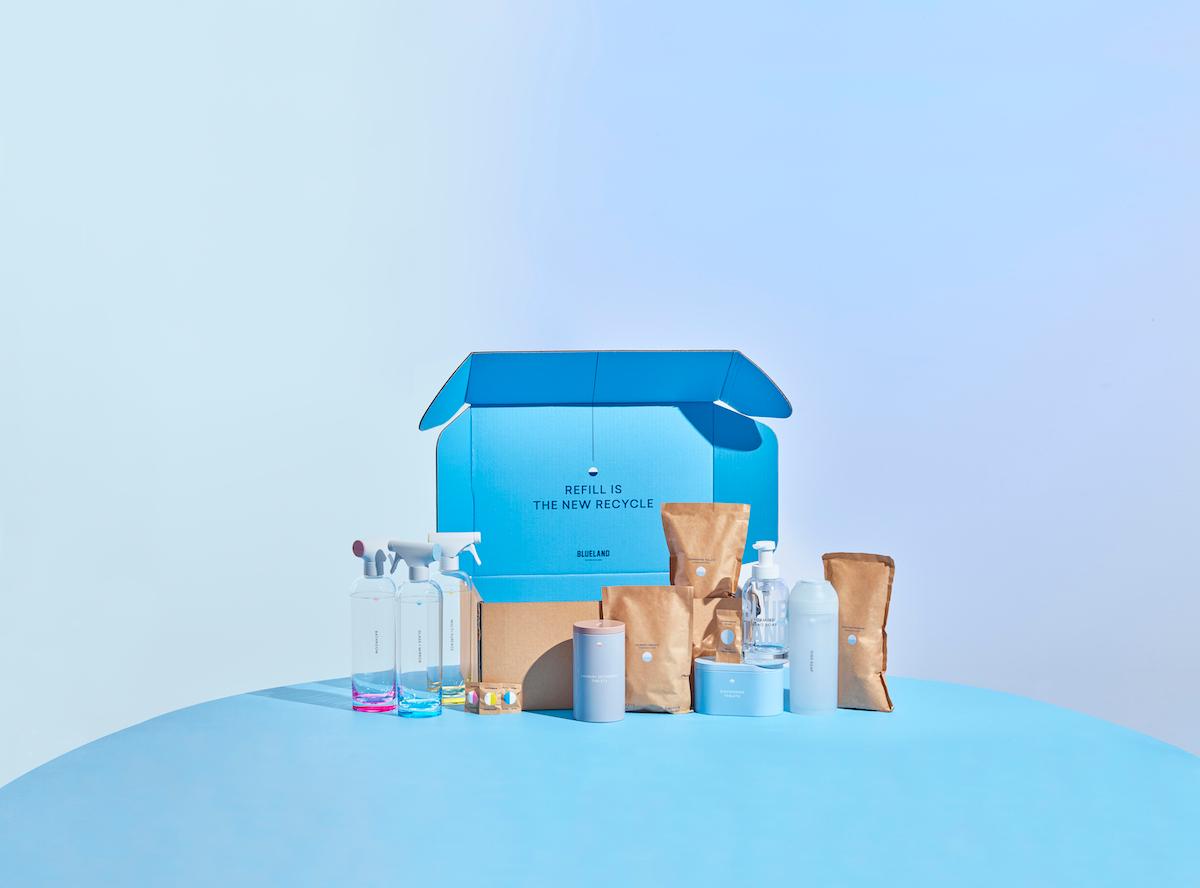 Blueland was born out of a desire to help people contribute to a cleaner planet, and many of the company's formulations and packaging are Certified Platinum Material Health from Cradle to Cradle, as well as USDA BioPreferred; Blueland is also certified cruelty-free by Leaping Bunny, and all Blueland products are vegan. However, the brand does use a few questionable ingredients — some of its formulations include synthetic fragrance and PEGs (polyethylene glycols), which are petroleum-based compounds. The inclusion of these ingredients has caused Blueland's bathroom cleaner to score a D on EWG's Guide to Healthy Cleaning. A Blueland representative tells Green Matters that the brand is working with EWG for an updated evaluation.
Article continues below advertisement
"Unfortunately, we have not found suitable alternatives that aren't petroleum based and we've had to rely on those that are," Paiji Yoo explains.
While many conscious consumers probably try to avoid petroleum and synthetic fragrance, many mainstream cleaning products include even higher amounts of those ingredients, plus other toxic ingredients as well — so Blueland is certainly a safer and more environmentally friendly alternative than something like Clorox or Gain.
Elcove sells concentrated refill caps.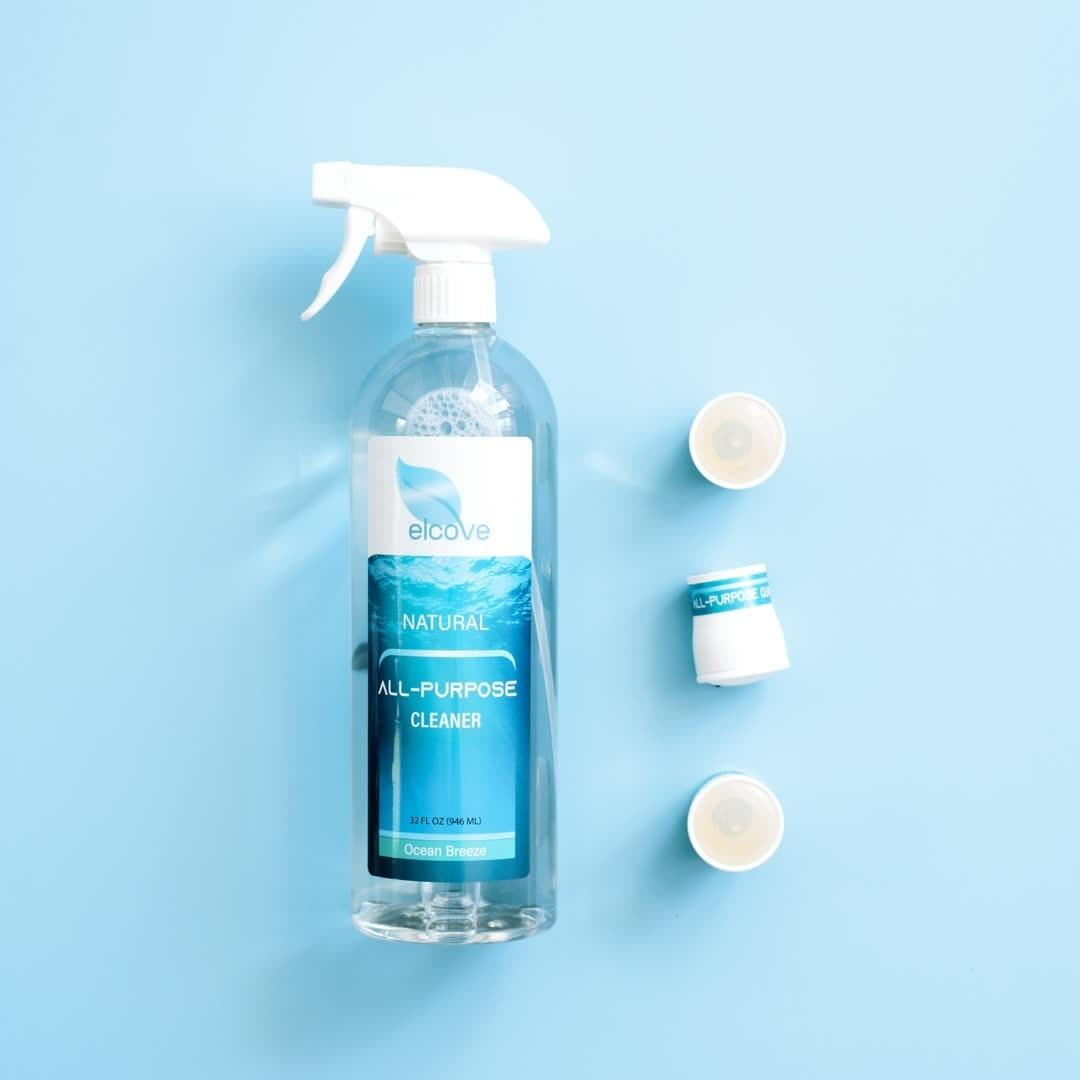 Elcove follows a similar business model to Blueland, but with a few key differences. Founded by 17-year-old high school student Stacia Yefimenko, direct-to-consumer brand Elcove sells ultra-concentrated refill caps for home cleaning products (but no personal care products as of now). All you need to do is fill one of Elcove's reusable bottles with water, screw on the refill cap, shake, and then replace with the spray top.
Article continues below advertisement
Unfortunately, both Elcove's spray bottles and plastic caps are made from plastic, but many municipalities will allow you to recycle them curbside. That aside, Elcove's ingredient lists are much more minimal than Blueland's, and all Elcove products are fragrance-free (though some use essential oils for a natural scent). The brand is also cruelty-free and plant-based, and was formulated to be safe for those with allergies or asthma. So for the customer whose chief concern is non-toxicity, Elcove may be a more appealing option than Blueland.
Article continues below advertisement
"Elcove's refillable system doesn't just reduce plastic waste, but significantly lowers the carbon footprint from shipping," Yefimenko tells Green Matters. "It is also worth mentioning that our refill caps are more cost-efficient compared to traditional cleaners, so it's a win-win situation for both buyers and the environment."
Yefimenko only launched Elcove this year, and the teenage entrepreneur already has grand plans to expand the business with more products and into stores "while still offering the same convenience and effectiveness for consumers," according to the founder. Elcove's prices are similar to Blueland's, and definitely cheaper than what you'd find in a lot of stores.
Cleancult sells pourable refills in milk cartons.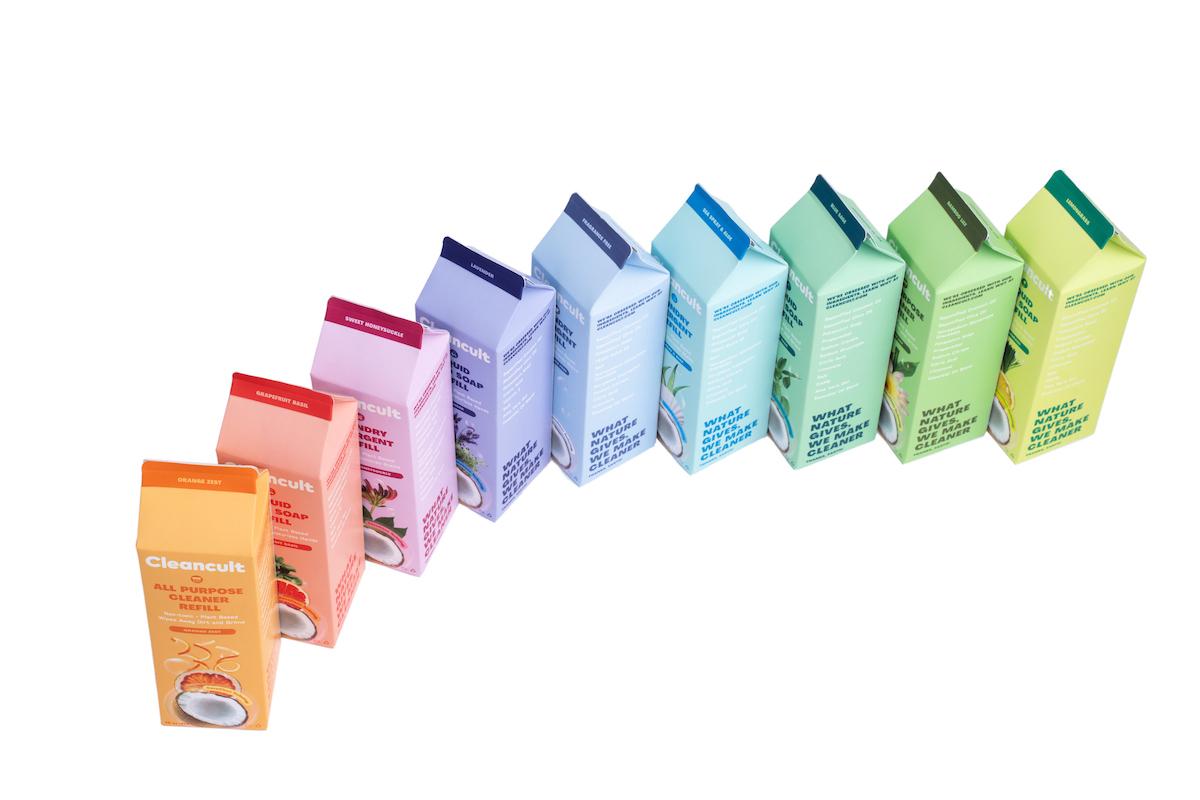 Cleancult works a little differently than Blueland and Elcove. Instead of selling concentrated cleaning solutions or tablets, the company sells glass spray bottles, along with refills in milk cartons. The company calls the milk cartons "paper-based," though like milk cartons, they are made up of 80 precent paper, 15 percent plastics, and 5 percent aluminum. They can be recycled with cartons or commingled bottle recycling.
While the plastic content and heavy shipping weight may be a dealbreaker for some eco-minded customers, Cleancult's co-founder and CEO Ryan Lupberger thinks his company's business model is superior because it can be more easily stocked in stores. While Cleancult is primarily a direct-to-consumer brand, its products are also available via Amazon, The Container Store, CVS, and Kohl's.
Article continues below advertisement
"There's such a market need for refills like the ones Cleancult makes because Cleancult is the only zero-waste cleaning product that can live in retail environments and on shelf," Lupberger tells Green Matters in an email, adding that 90 percent of cleaning products are still sold in person. "While other concentrates and refills are terrific online, their size, pricing, and packaging doesn't allow them to launch and grow in retail."
That may sound convincing, but it is just Lupberger's opinion. While concentrated refill tablets or caps may not be what customers browsing the shelves are used to, there's no discernible reason why they could not be sold in stores — as mentioned above, Blueland is sold in West Elm stores, and Elcove has plans to launch in stores in the future.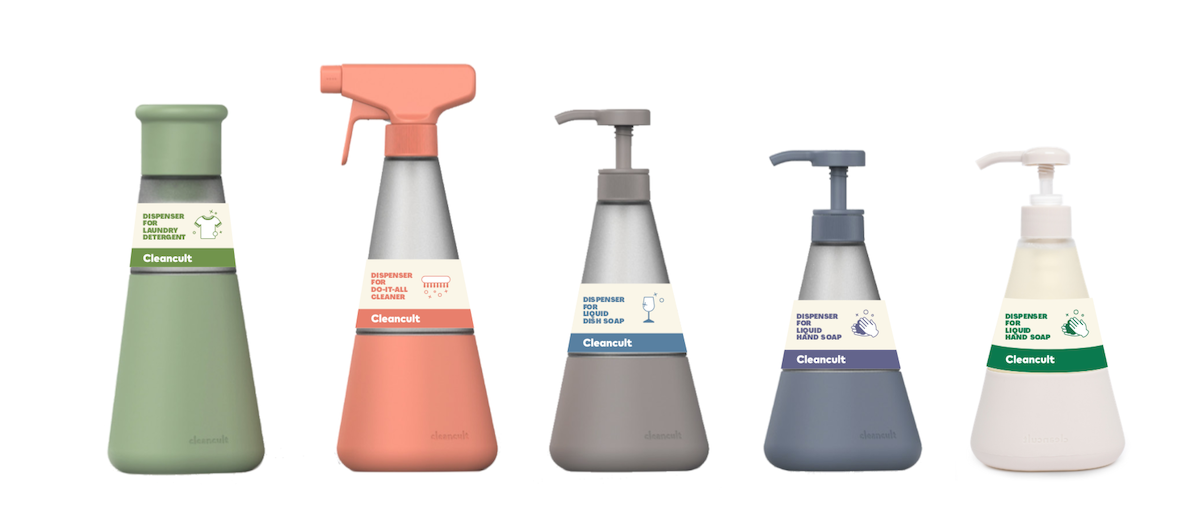 "Cleancult was founded to fix all of the problems in cleaning — ingredients, packaging, and efficacy, with as large of a population as possible," he continues. "As such, Cleancult offers refills that are ready off the shelf and not concentrated. The Cleancult refills are simply pour and use," he says, which he believes are easier for customers to get used to than concentrated refills.
While concentrated refills may seem complicated at first, the options offered by Elcove and Blueland are very simple to use — so maybe customers deserve a bit more credit.
Article continues below advertisement
It should be noted that Cleancult is certified cruelty-free by Leaping Bunny, and its surface cleaners are in the process of obtaining EPA approval as an effective disinfectant against COVID-19. That said, the two Cleancult products EWG's Guide to Healthy Cleaning rated received a B and a C for their ingredients.
Will refills be the future of cleaning products?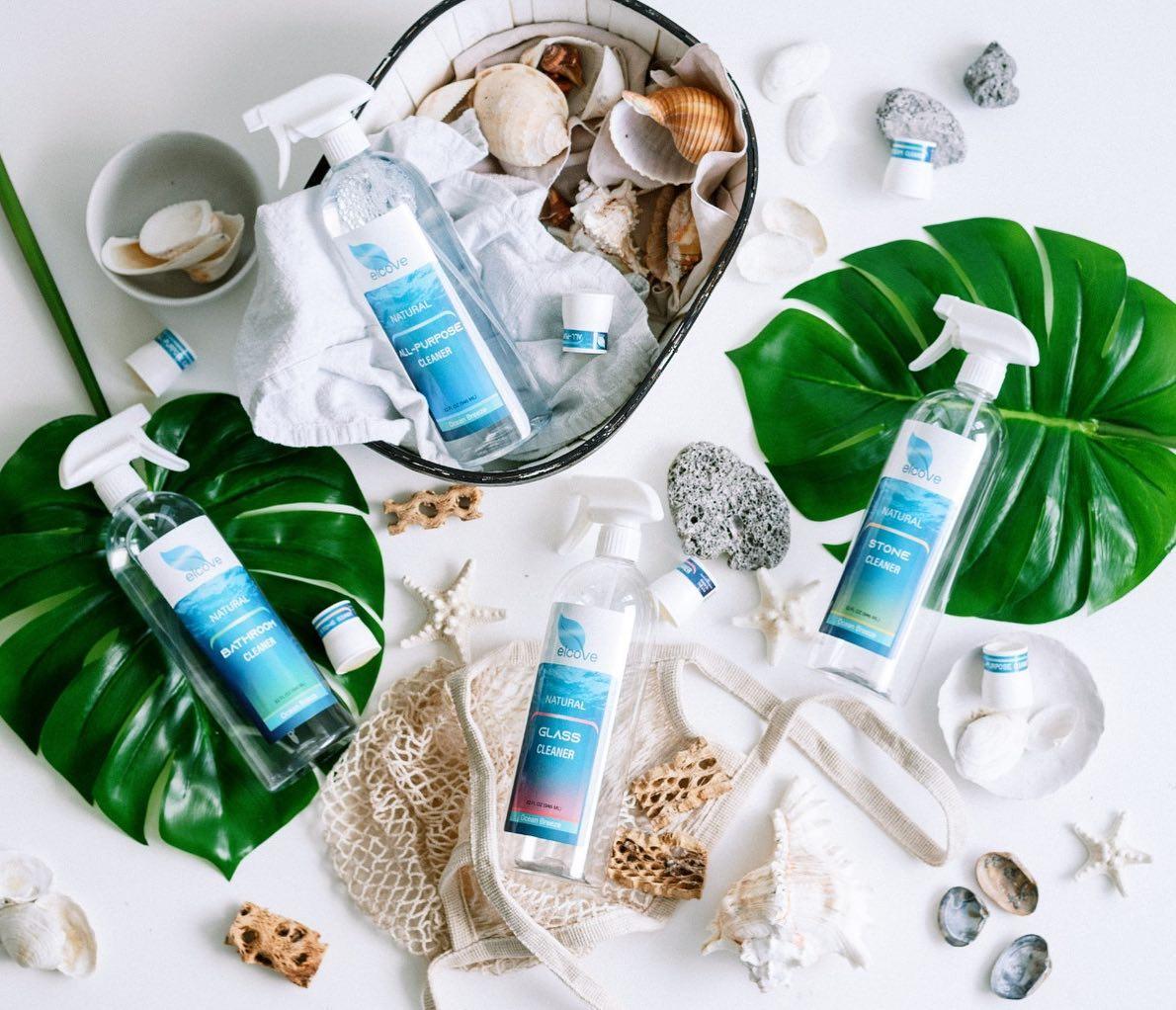 While some environmentalists believe radical change is the most effective way to transform an industry, Lupberger thinks Cleancult's more moderate approach is more likely to impact the cleaning product industry in the immediate future.
"We believe that the future of consumer goods is more natural and more zero waste, but that behavior change is very hard to accomplish," he says. "Our personal belief is that it'll take much longer for concentrates to be adopted on a mass scale. So our paper-based refill model and our 'last bottle of soap you'll ever need' that we created, helps the industry change, and very subtly affects consumer behavior."
Article continues below advertisement
But Yefimenko, who at 17 years old has a bit more faith in customers, is hopeful that the cleaning product industry will become greener.
"I think that the future of consumer goods primarily depends on what products consumers choose to buy," the Elcove founder says. "I hope that as more and more people become aware of the growing environmental challenges that our planet faces as a result of our ever-growing needs, our buying habits will gradually shift towards more sustainable options. It is also important for consumers to take time to research and support small businesses that are focused on helping the environment as they are paving the road for more sustainable products."
Paiji Yoo is also confident that more corporations will start listening to customers and implement business models similar to Blueland's.
"We think home consumer goods will gradually shift to becoming eco-friendly or sustainable in some way for consumers, especially with the increase in consumers becoming extra discerning in what products they are using and [we] believe that many of these changes in consumer behavior are here to stay," the Blueland founder tells Green Matters. "With the heightened awareness of how much money you're actually saving by using a refillable system, we anticipate major brands are going to slowly adopt concentrated products in some way."
Article continues below advertisement
And that — the fact that refillable systems can help not only the customers but also the sellers save money — just might be what actually convinces corporations to not just listen to customer demand for more sustainable products, but actually lead their customers to a world of more sustainable products.
Recently, we interviewed Danny Alexander, cofounder of sustainable toilet paper company Who Gives A Crap, who explained that a lot of corporations' relationships to their customers are backwards. "Rather than saying, '[the customers are] not ready for it,' how do we make them ready for it?" Alexander said. "How do we make a product for our customers that will make them want to make the switch?"
Basically, instead of waiting for customers to ask for greener cleaning products, corporations could just start selling them. If more major companies took on that attitude, perhaps the cleaning product aisles in stores would have more low-impact options and less toxic ones. But the good news is, the small businesses listed above are making products far better for the environment than most of the products we're used to buying in stores.
Even though these companies may not check every box on your list, if you have access to and can afford to shop from the imperfect small businesses that are doing their best to be sustainable, as opposed to whatever random brand you find in the store who's doing virtually nothing to lower its impact, why wouldn't you?