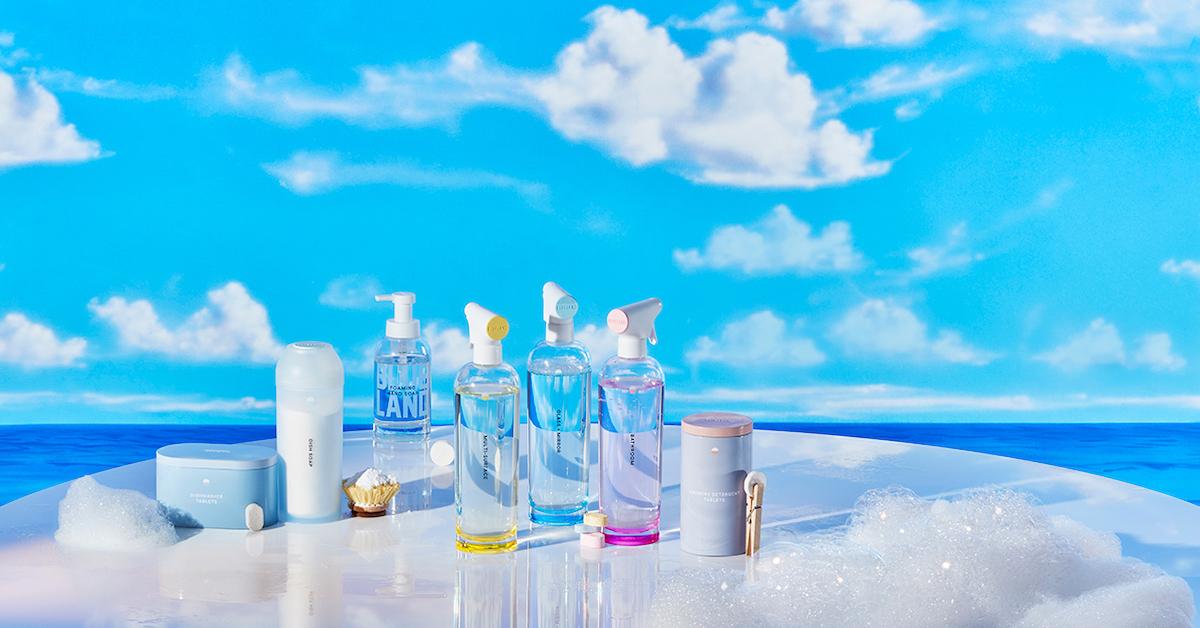 Are Concentrated Cleaning Refills the Future of Home Consumer Goods?
From bathroom cleaner to laundry detergent to hand soap, pretty much any personal care or home cleaning product you purchase contains a secret ingredient you have no idea you're paying for: water. In fact, most commercial cleaning products contain a whopping 90 to 95 percent water. Seriously. So when you pick up a new tile cleaner, you're basically just paying for a plastic bottle (which you already have), water (which probably comes out of your tap), and a teeny-tiny amount of actual ingredients.
With a goal of correcting that imbalance, reducing the environmental impact of personal care and cleaning products, and offering non-toxic alternatives, many new companies have emerged in recent years with creative solutions. For several brands, that's simply making non-toxic formulas; for others, it's using reduced-plastic packaging; and for some, it's creating sustainably-packaged, concentrated cleaning refill tablets or capsules.
Article continues below advertisement
To learn more about how these new business models work, how they are changing the way conscious consumers clean their homes, and the future of the cleaning product industry, we interviewed the founders of three brands selling eco-minded cleaning product refills.