HGTV's Jeremiah Brent on His New Grove Co. Line and "Green Routine" (Exclusive)
On behalf of Grove Co., we spoke with HGTV designer Jeremiah Brent, who shared details on his home scents line, as well as his Green Routine.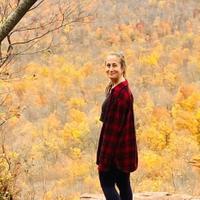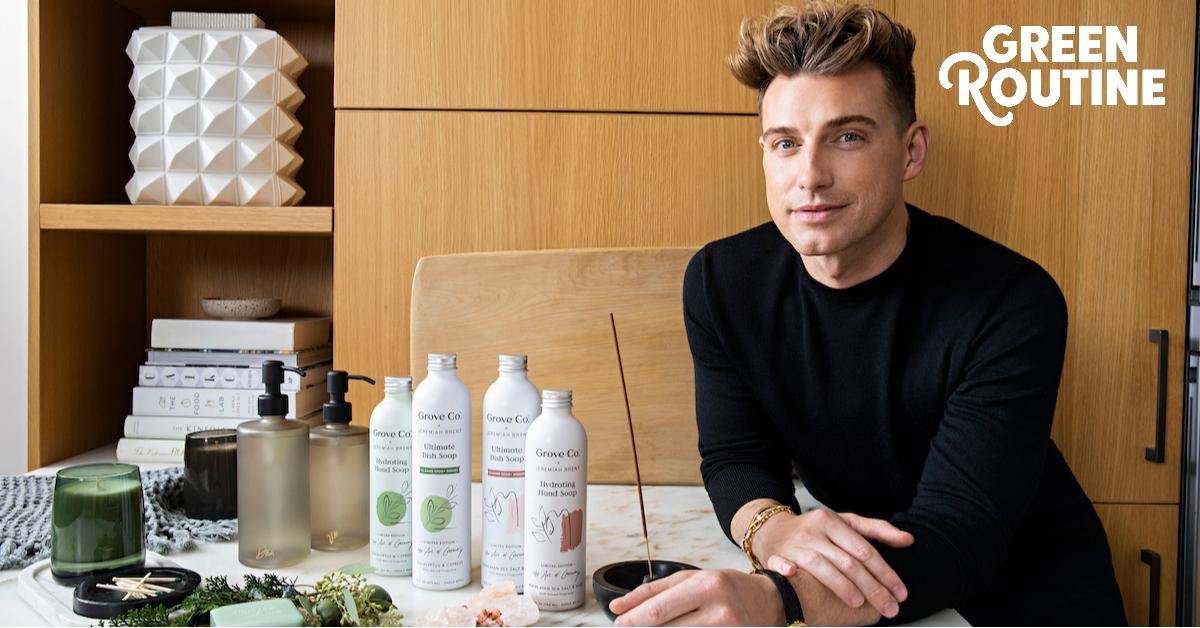 If you're an HGTV fan, you're likely familiar with Jeremiah Brent. The interior designer founded his own full-service design company in 2011, and married his designer husband, Nate Berkus, three years later. In 2018, they landed their first HGTV series called Nate & Jeremiah by Design, and recently, we were lucky enough to speak with Jeremiah Brent about sustainable décor. He told us about his new line of home scents, and took the time to share his Green Routine with us.
Article continues below advertisement
Green Matters spoke with Brent via email on behalf of his collaboration with sustainable home product company, Grove Collaborative — on Jan. 11, Brent released a line of eco-friendly cleaning products, home accessories, and candles through Grove, which celebrate mindfulness and the "Art of Ceremony." They're single-use plastic-free, animal-free, organic, and each scent is made from 100 percent natural essential oils.
"Every piece is tied to the hope that you'll create your own practices of ceremony within your home and that these products will make it easier to live a more eco-conscious life," Brent tells us. "The intentional textures, scents, and palette of this collection are perfect for any home and offer a fresh simplicity and reset after the indulgence of the holidays."
Article continues below advertisement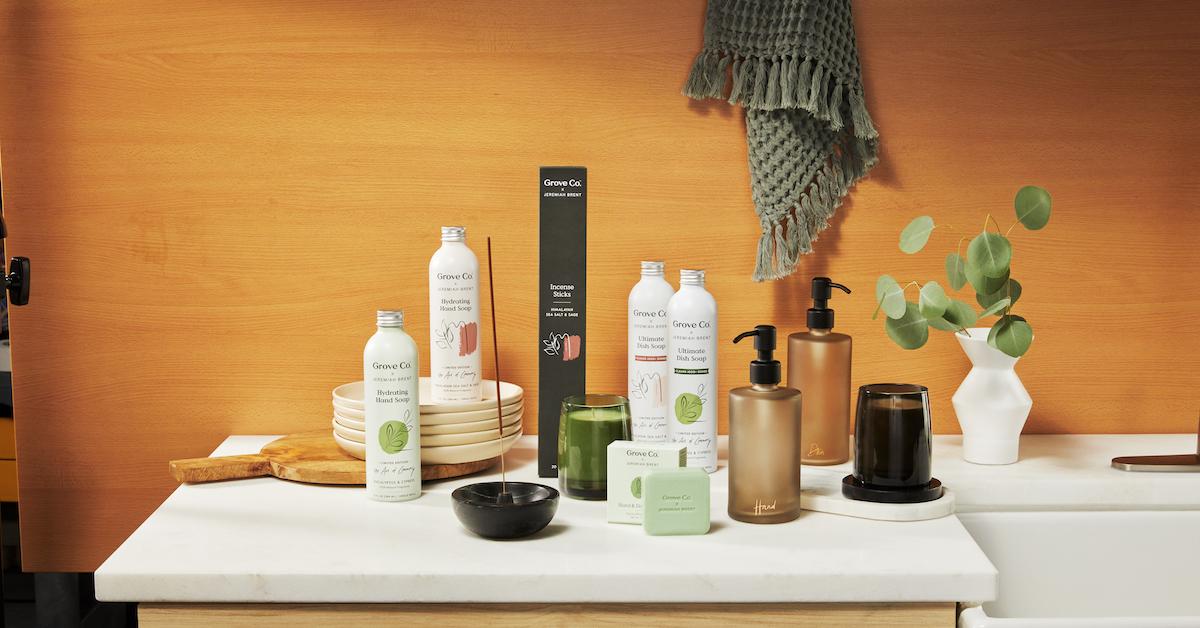 Brent says he loves the prospect of waking up and ending the day with each of these calming, comforting scents.
"I love the idea that these products are what start and end your day, elevating the everyday quality of life," Brent says. "The hand soap and dish soap in Himalayan sea salt and sage are easily two of my favorite pieces. The scent can transform any kitchen or bathroom into a calm and comforting space and the reusable glass dispensers add a simple sophisticated touch to any sink."
Article continues below advertisement
"I also really love that we were able to incorporate incense with corresponding notes to create a visual representation of scent and ceremony in your home," he continues.
For a better idea of how sustainability affects Brent's life beyond his Grove line, keep reading for the home designer's Green Routine.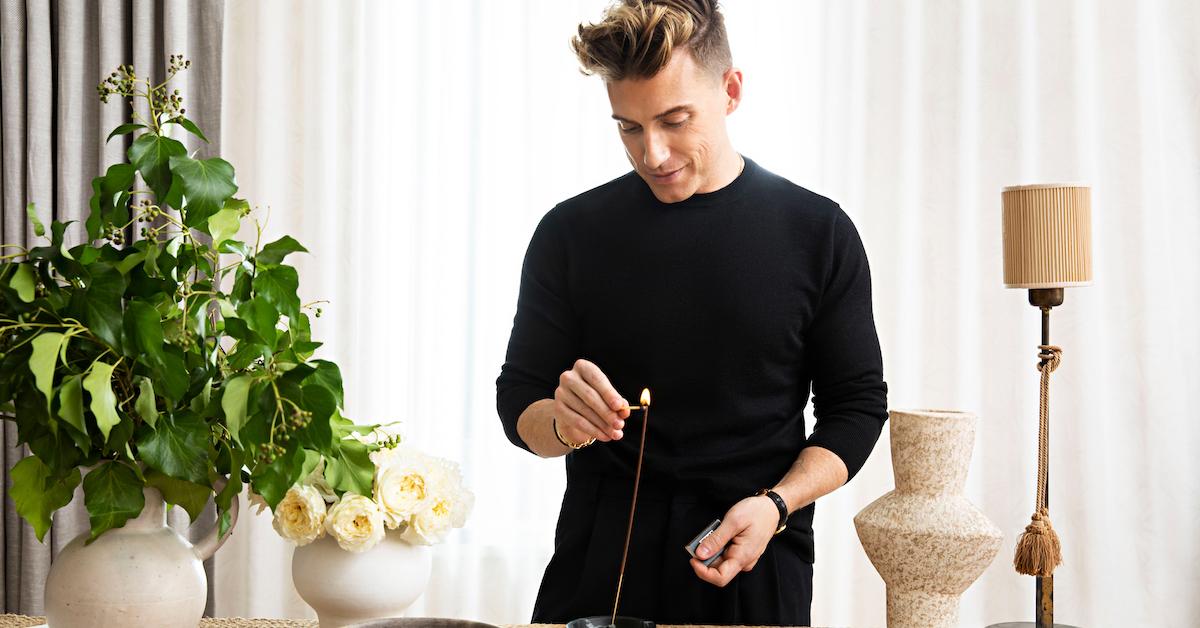 Article continues below advertisement
GREEN MATTERS: Why is picking out sustainable scents and home accessories important to you?
JEREMIAH BRENT: I believe everything within a home should be bought with intention rather than purchased by default. When I think about sustainability, I'm thinking about our children and how we can create a home environment that is safe while also thinking about their future and the footprint we're leaving for the generations to come.
GM: What's something you've taught someone else about decorating your home sustainably?
JB: There is so much beauty in reimagining what you already own — Nate and I have recovered our favorite pieces countless times. When you invest in quality pieces, new or vintage, and embrace the imperfections of reused and raw materials, you create a home that feels layered and timeless.
Article continues below advertisement
GM: What's the most difficult part about living sustainably?
JB: Quick accessibility to sustainable yet beautiful products is something that Grove Co. has solved for our family. Because they offer a subscription service, we never find ourselves having to run out to quickly find cleaning supplies that don't meet our standards. They've made it extremely easy to incorporate sustainable living into our everyday lives.
GM: Do you have any sustainability advice for someone looking to redecorate?
JB: Shop vintage and think creatively when it comes to breathing new life into existing pieces — there are so many ways to make antiques feel fresh and contemporary again.
"Green Routine" is a series from Green Matters that invites notable people in the environmental space to share the efforts they make to live more sustainably.