How Fabric Gets Recycled
Learn how fabric — a common landfill item — gets recycled.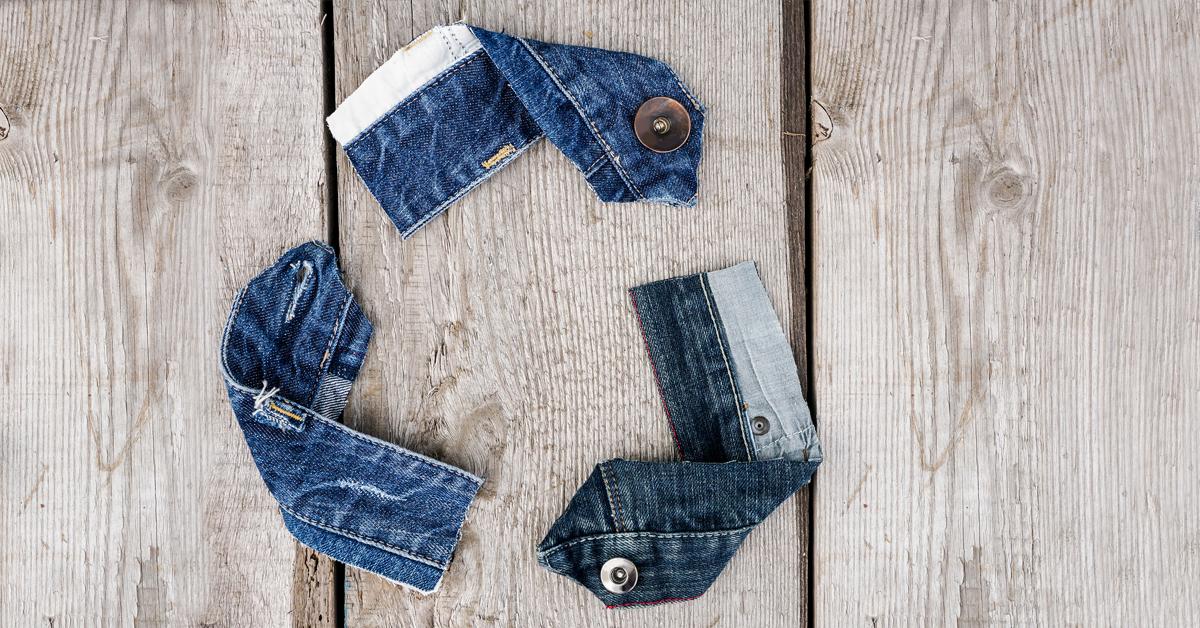 Plastic straws and single-use plastic bags are not the only items threatening the health of our planet, ending up in landfills, and, ultimately, accelerating the climate crisis. Believe it or not, clothes, fabric, and other textiles are a huge culprit of environmental issues, too. According to the Council for Textile Recycling, the average American citizen discards 70 pounds of clothing and other textiles per year. As if that's not a shocking enough statistic, the Environmental Protection Agency (EPA) estimates textile waste makes up for nearly 5 percent of all landfills.
That's a whole lot of clothes, fabrics, and textiles that could have been put to use in other ways.
Article continues below advertisement
Fabric and other textiles do not have to be thrown out in the trash; after all, they're not really trash. Fabric can actually be recycled and reused several times — it can also be donated so it can be given the chance at a second life in someone else's wardrobe. Of course, donating clothes isn't the catch-all solution to the problem of just how many textiles are made per year (in both fast fashion and otherwise, the fashion industry in general really needs to slow down). But perhaps recycling those fabrics and textiles could significantly slow the industry down.
Want to learn all about recycling fabrics and how you can recycle your unwanted fabrics? Keep reading!
Can you recycle fabric?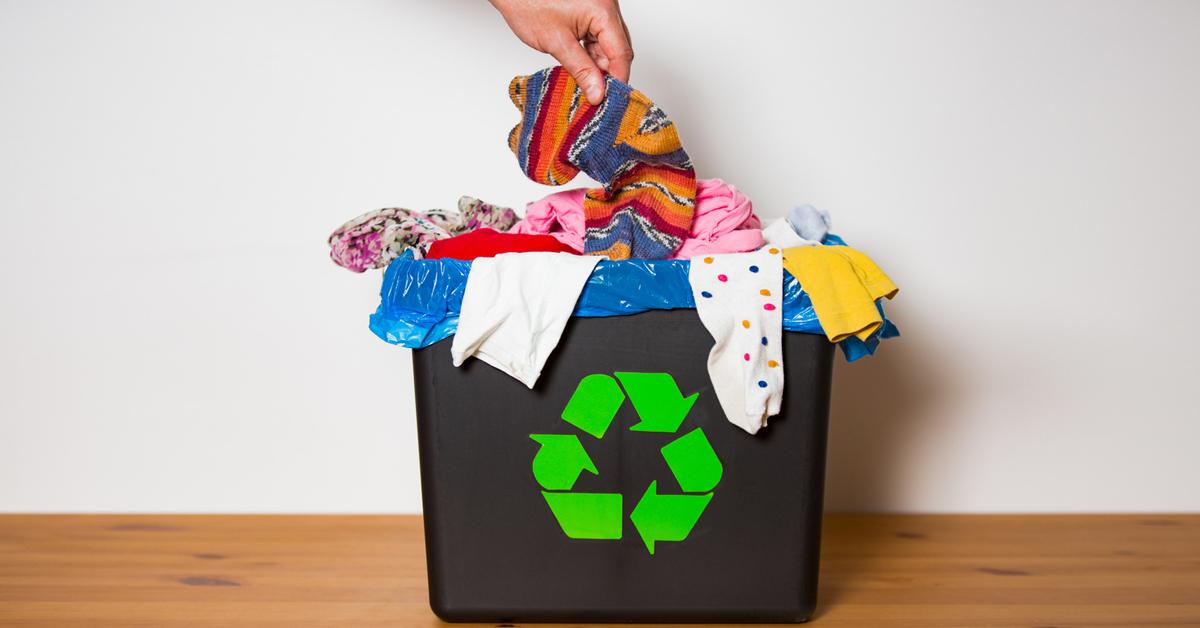 Despite almost every kind of fabric being recyclable, Recycle Nation estimates that only 15 percent of textiles gets recycled. That's 15 percent of 14.3 million tons of the textile waste that the United States generates annually.
Article continues below advertisement
Donation is one form of recycling fabric, but fabric can also be recycled in other ways. Companies can cut up old fabric scraps into rags, using them to clean various machinery and vehicles. Another way fabric can be recycled is by cutting it up into tiny strips and then turning into insulation. Yes, incredibly, your old sweatshirts can be turned into recycled fabric that's literally used to heat houses and other buildings!
Which fabrics can be recycled?
According to Recycle Nation, nearly every kind of fabric can be recycled. Even gross, old underwear can be recycled.
Article continues below advertisement
Clothing is perhaps the easiest to recycle. Simply donating clothing to a local church, community organization, non-profit, or thrift store is one way of recycling your unwanted clothes. This is considered recycling because you're giving the clothes a new chance at life with a new owner, rather than throwing them away as trash. However, if you have tattered clothes or fabric scraps, you probably don't want to donate them. These scraps can easily be recycled.
How do I recycle fabrics?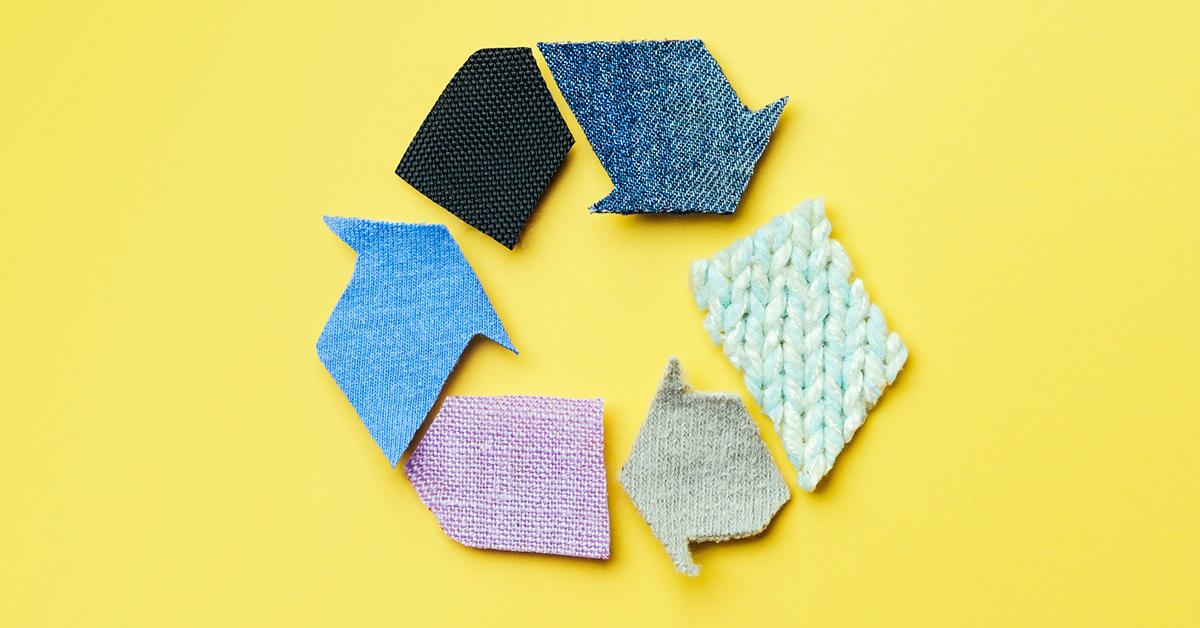 If you want to recycle fabrics, you can start by donating clothing to a local church, organization, non-profit, or thrift store. For whatever reason if you don't want to donate or donation isn't an option for you, you can choose to recycle your fabric and fabric scraps.
Recycling fabrics depends on where you live but there are programs in most big cities that collect textiles and repurpose them. Before contacting a textile recycling program, you'll want to make sure your fabric is in the right condition.
Article continues below advertisement
Now, that's not to say your fabrics have to be in near-perfect, barely worn condition; no way! You can recycle even your grossest, oldest pair of underwear. Ensuring that your fabrics are in the correct recycling condition means they are both clean and dry. Before recycling any textiles, make sure the fabric is dry and recently cleaned. If fabric is wet, moldy, or unclean, then tossed into a pile of other fabrics getting ready to be recycled, it could damage the entire bin of recycled fabrics.
Wet textiles can also breed bacteria, which may also compromise the other textiles. Not only can the other textiles "contract" the bacteria, but shipments of recycled fabric are packaged into bales. The bacteria can literally cause the bales to spontaneously combust into flames.
In short, if you are going to recycle your fabric, make sure you clean it first and it's dry when you submit it to a recycling program.
Article continues below advertisement
Can you put fabric in the recycling bin?
Unfortunately, most curbside pick-up recycling programs employed by municipalities do not give the option of placing fabric in the recycling bin. However, there are curbside pick-up programs you can contact if you have fabric that you want to recycle.
How does fabric get recycled?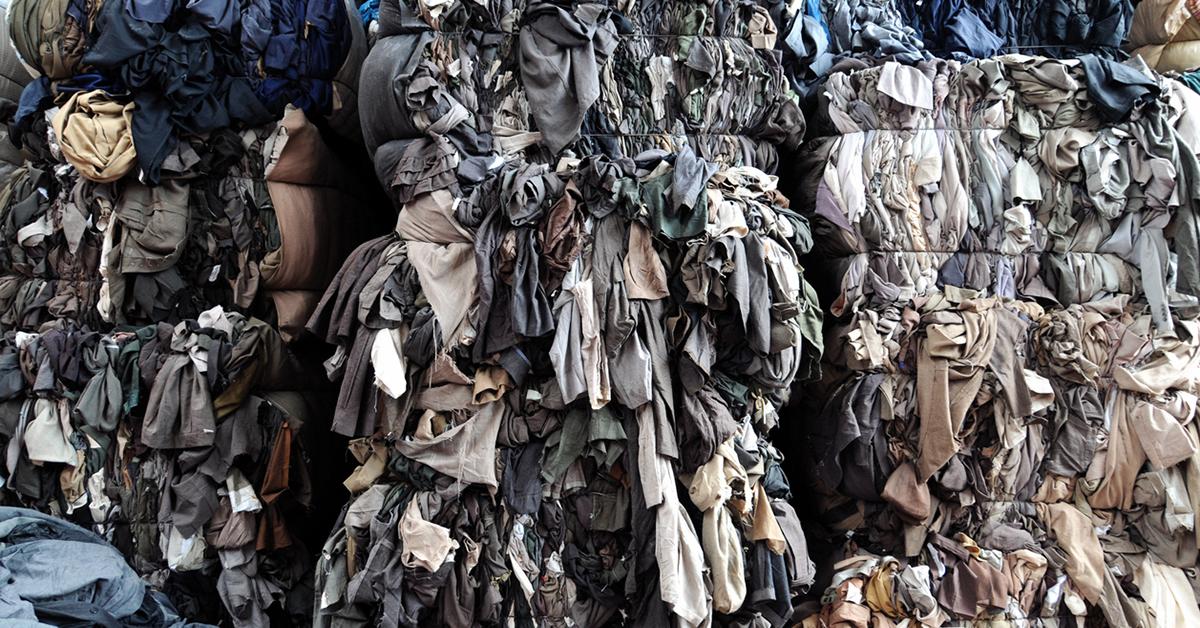 Textiles can be recycled, which refers to the process of turning old clothing, fabrics, and other textiles into materials that can be reused. Textiles are donated, sorted, usually transported to recycling centers, and then transformed into recovered materials.
Article continues below advertisement
When recycling textiles, natural and synthetic fibers must be recycled differently. This is why after donations are collected, sorting textiles is a crucial part of the process. Textiles are sorted by type (clothing versus linens, towels, etc.), by fabric (synthetic versus natural fibers), and by color (some material needs to be re-dyed, while other material does not).
Once the textiles are properly sorted, they are then pulled into fibers or shredded, which results in yarn. Next, the yarn is processed and cleaned. It then is re-spun so that it can be reused, either by being knitted or woven.
Article continues below advertisement
Any fiber that cannot be spun into yards is compressed into filling, such as insulation or textile filling inside of mattresses.
If you're recycling polyester-based textiles, these are granulated into polyester chips. The chips are then melted so that they can create new fibers for new polyester textiles.
Where can I recycle fabric scraps?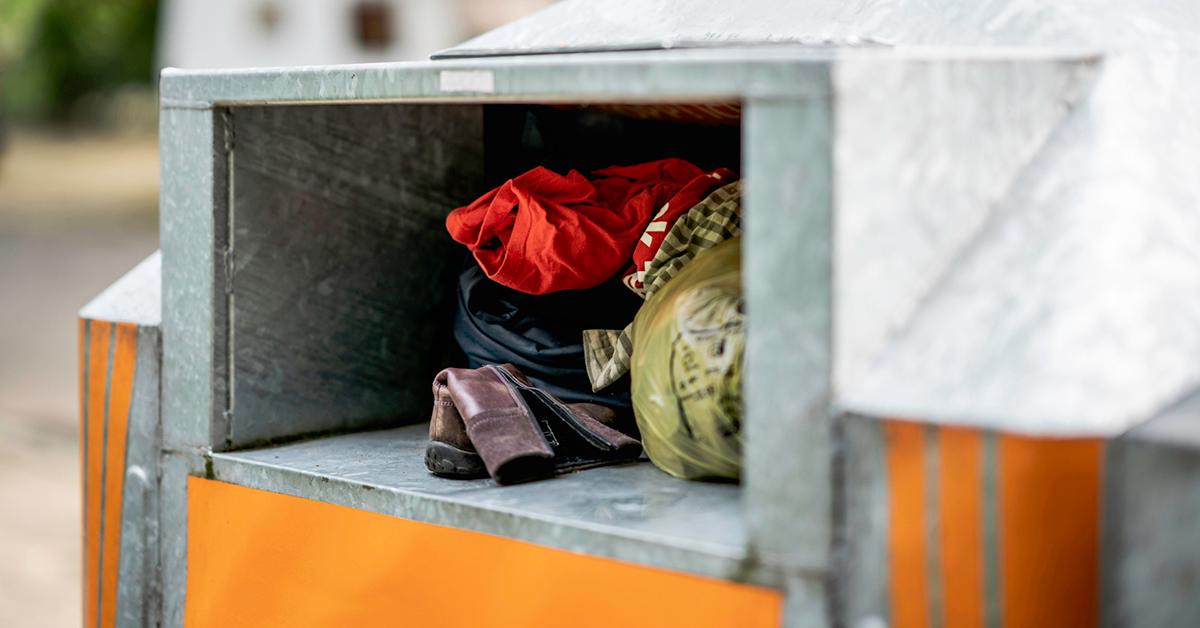 Where you can recycle your fabric and fabric scraps largely depends on where you live. If you live in a well-populated city, chances are there is a local textile recycling program that you can contact.
Article continues below advertisement
GrowNYC is a non-profit that operates the Union Square Greenmarket and more than 50 other local farmer's markets. They accept everything from clean and dry clothing, shoes, bedding, linens, hats, handbags, belts, fabric scraps (that are 36-by-36 inches or larger), and other various textiles. They do not, however, accept rugs, carpeting, or commercial waste. GrowNYC categorizes its fabrics, then sells them for reuse as clothing, linens, and more, or sells them to recycling markets that transform these materials into rags and fiber for insulation. GrowNYC has several drop-off locations throughout New York City.
If you live near Oakland, Calif., you can recycle fabrics with the help of the East Bay Depot for Creative Reuse. According to their website, the East Bay Depot strives to "divert waste materials from landfills by collecting and redistributing discarded goods as low-cost supplies for art, education, and social services in our Depot Store." Check out the full list of supplies and materials they accept for donation on their website.
Article continues below advertisement
If you live in western Pennsylvania, Pittsburgh also has a Center for Creative Reuse. The Pittsburgh Center for Creative Reuse accepts items such as fabric, needlework and sewing supplies, leather scraps, jewelry and jewelry-making supplies, baskets, suitcases, fake flowers, furniture, and much more.
Other fabric-recycling organizations to look into include Quilts of Valor — which has individual community chapters that make quilts for service members in the community such as veterans — and Project Linus — which accepts blanket drop-offs and donates quilts to children in need.
Article continues below advertisement
Understandably, many organizations and places aren't open or able to operate during the current coronavirus outbreak, due to many businesses being closed and people doing what's necessary to protect the health of themselves and others; if you have fabric you're ready to donate, we suggest holding onto it until places are able to accept donations again.
If I can't recycle a fabric, what can I do with it?
If you can't recycle a specific fabric, you can try to upcycle it. Many fabrics can be turned into quilts or reused for upholstery projects or other crafts. You can reach out to local Girl Scout chapters and see if they'd like a fabric scrap donation. Alternatively, you can use fabric scraps to make jewelry or patch up tattered jeans. In light of current events, you can see if you can make your own mask out of the fabric. If you have 100 percent cotton fabric, there's good news: It can be composted!