Non-Toxic Fabric Spray: DIY Recipes & Eco-Friendly Sprays You Can Buy
We've rounded up recipes for making your own DIY fabric spray, and gathered some of the best non-toxic fabric sprays on the market.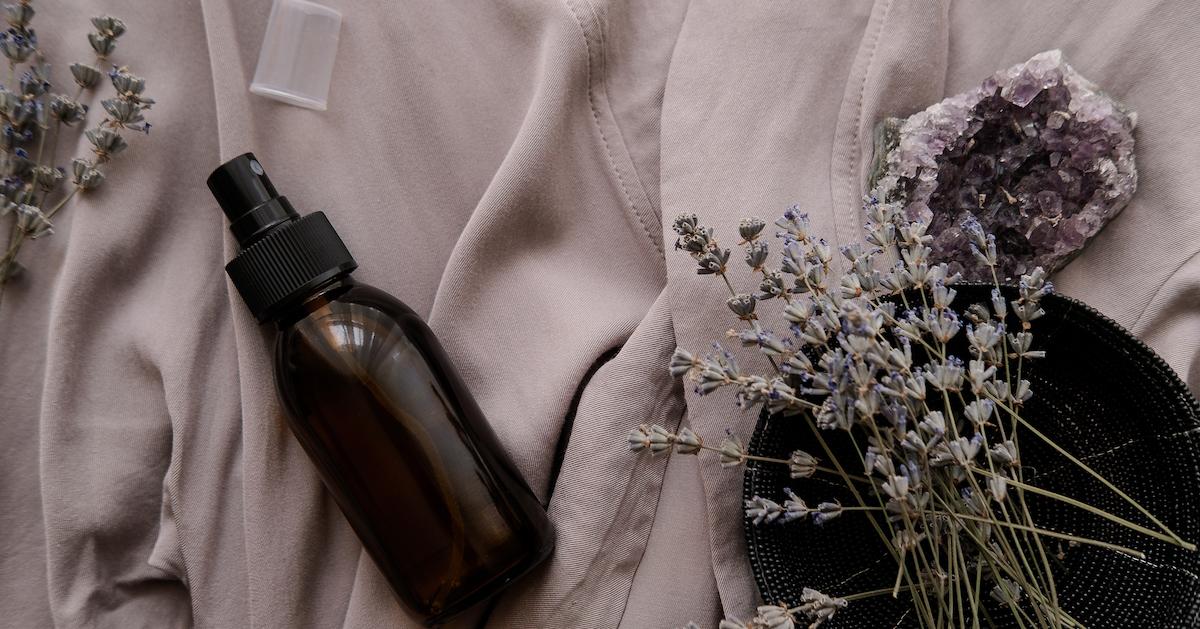 Transparency Matters: If you click on any links on this page, Green Matters may earn a commission (at no additional cost to you). Each item is hand-selected by editors with the planet — and people – in mind. All prices listed are accurate as of the time of publishing. Learn more about our affiliate policy.
Bad smells can accumulate over time. Pet smells, body smells, the scent of age, mildew, and even dust can all contribute to an overall funk setting into your shoes, clothing, or upholstery fabric. There are plenty of commercially available deodorizing sprays on the market today, but many scents and fragrances contain unforeseen chemicals and potentially toxic compounds. Fortunately, you can make your own DIY fabric refresher spray.
Article continues below advertisement
We've gathered a few recipes for fabric spray below, all of which are inexpensive, effective, and potentially safer than some of the most popular commercial options. And in case DIY is really not up your alley, at the bottom, you'll find a few recommendations of nontoxic fabric sprays you can buy.
DIY fabric refresher sprays: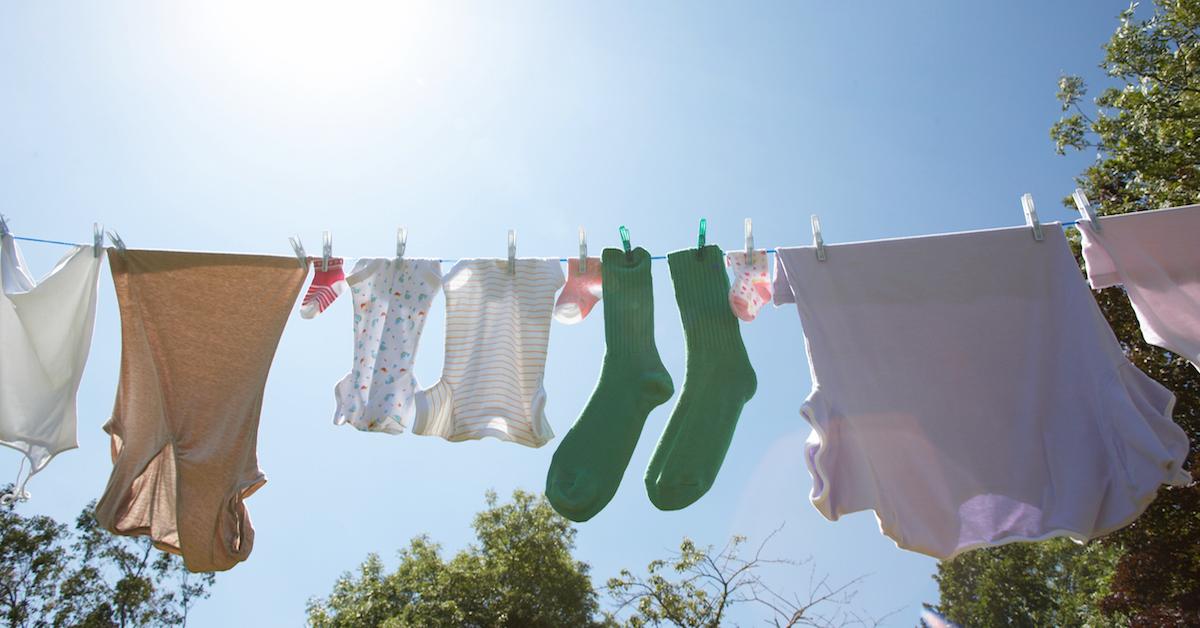 All of the recipes compiled below rely on all-natural, nontoxic ingredients in order to refresh and deodorize fabric. Please be aware that certain essential oils can cause allergic reactions in people with particularly sensitive skin, so you'll want to make sure this is not a concern before choosing a scent from among those listed below.
Article continues below advertisement
DIY Lemon + Lavender Fabric Freshener Spray
In this recipe from Clean Mama, lemon and lavender take scenter stage. As with many of the recipes below, this deodorizing spray uses a combination of pungent essential oils and unscented alcohol to create a pleasant and odor-eliminating effect. With any of these scents, we would recommend testing them out before spraying onto the desired fabric, just to be sure you like how they smell.
Fabric Refresher Spray, featuring essential oils and baking soda
Live Simply's recipe is a somewhat enhanced version of the lemon and lavender spray. It takes advantage of the odor-neutralizing power of baking soda in addition to the oxidizing effect of alcohol and essential oils. There are some important messages hidden within its recipe, however.
Article continues below advertisement
The first is a warning to use essential oils with caution. Not all essential oils are the same, and some blends have been known to stain fabrics. The second suggests that alcohol-based witch hazel or Everclear can be used in place of vodka for the alcohol portion of the blend.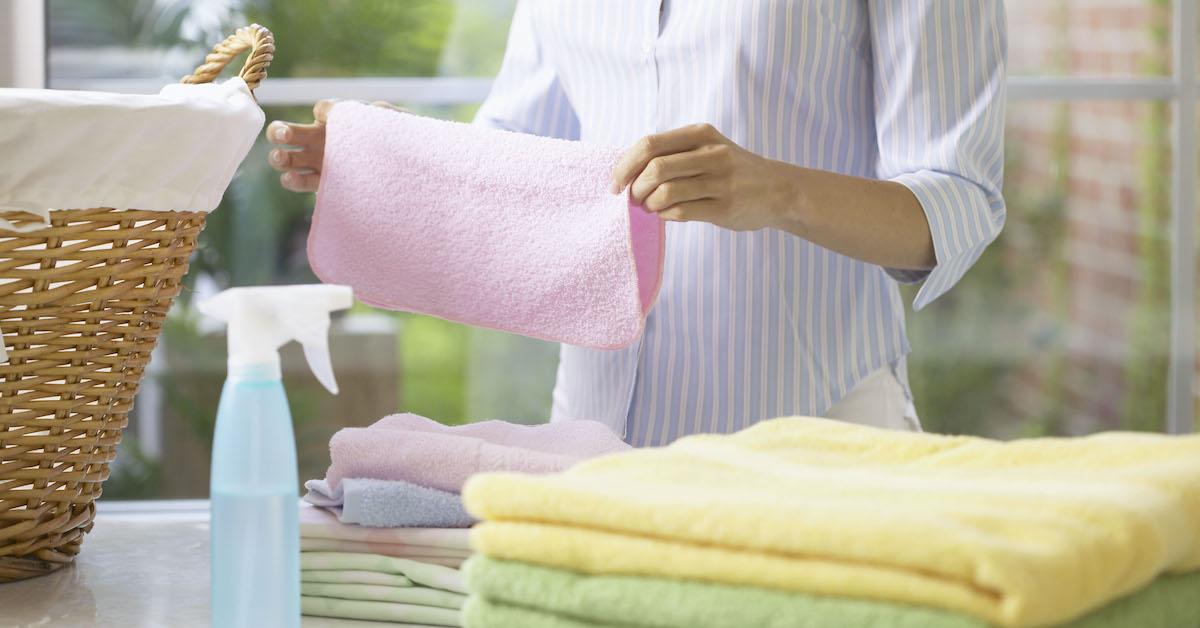 Article continues below advertisement
All-Natural Fabric Refreshing Spray
This recipe for fabric freshening spray from One Good Thing also utilizes the four main components as other DIY formulas: distilled water, some flavor of essential oil, baking soda, and alcohol. The recipe's author, Jill Nystul, remarks on the incredible absorbing power of baking soda, even when it's dissolved in a liquid. Her suggestion is to pick "clean-smelling" essential oils like lemon, lime, or tangerine, but lemongrass might work just as well.
Homemade Febreze
Bicarbonate of soda, otherwise known as baking soda, seems to be a popular ingredient among DIY fabric refreshers. This recipe by Mummy of Four also utilizes it as the main ingredient in this nontoxic, all-natural spray. The blog indicates that this Febreze alternative can be used to freshen dry clean only fabrics, deodorize cushions, and taking the stink out of funky shoes.
Article continues below advertisement
Homemade Fabric Freshener for Carpets
This entry, from Tips Bulletin, is made to remove unwelcome scents from carpet. Those with pets or young children are most likely to appreciate its efficacy, but everyone with carpets can benefit from the combined cleaning power of baking soda, tea tree oil, lemongrass, and citrus-based essential oils.
You can also buy eco-friendly fabric sprays.
Here are a few fabric sprays on the market that are much more natural than some of the ones you typically see in stores.
Article continues below advertisement
Brooklinen's Fabric Refresher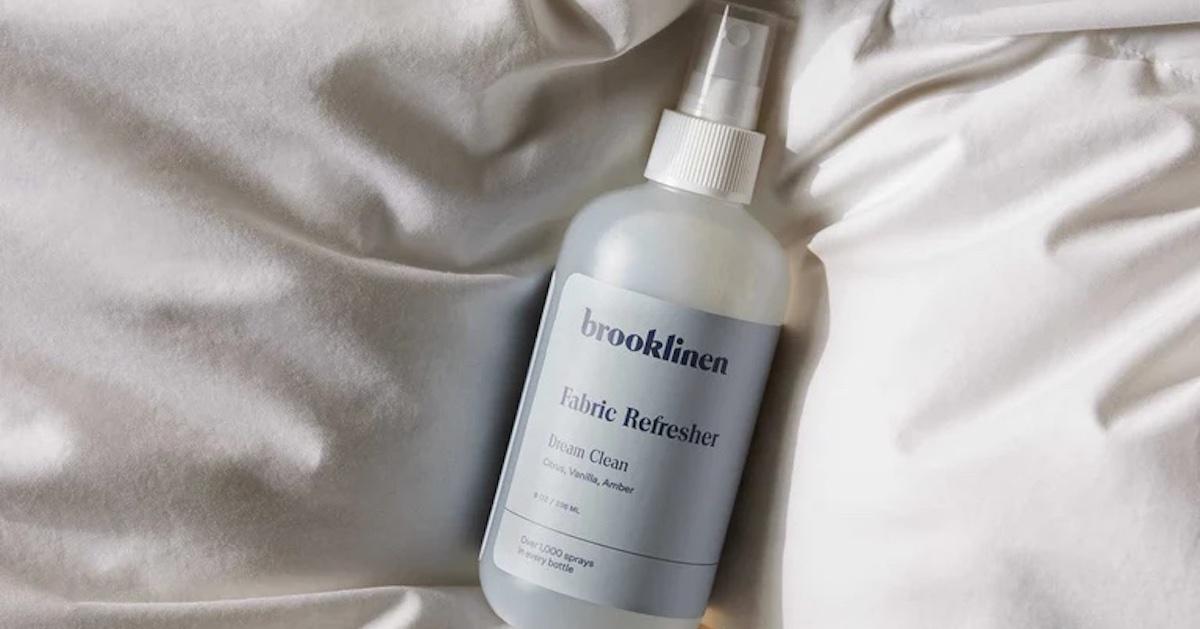 Bedding company Brooklinen makes a Fabric Refresher spray that is hypoallergenic, biodegradable cruelty-free, plant-based, and free of petroleum, artificial dyes, parabens, phthalates, and phosphates. The 8-ounce bottle features a "warm and welcoming blend of citrus, vanilla, and amber."
Shop Now - $15.20
Attitude's Fabric Refresher for Pets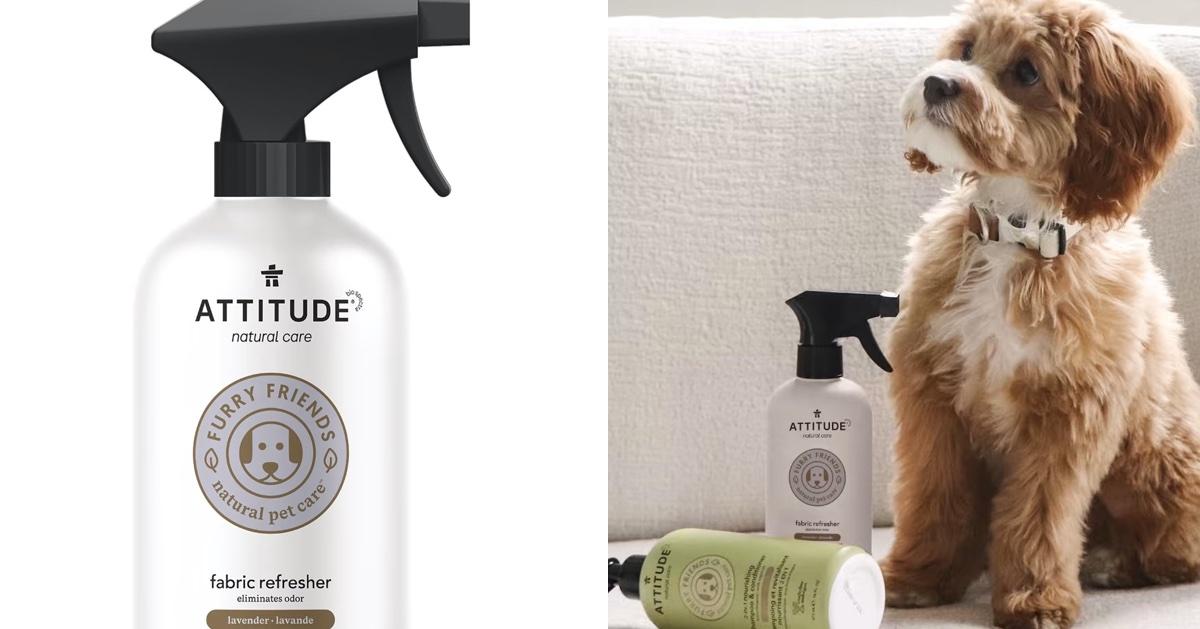 Attitude's Fabric Refresher for Pets, from the company's Furry Friends line, is lavender scented, and made with both with plant-based and mineral-based ingredients. The spray product is meant to deodorize clothing, textiles, and fabric furniture that smells like your pets (or anything else), and it is certified cruelty-free by PETA.
Shop Now - $14.95
Article continues below advertisement
Grow Fragrance's air + fabric spray
Grow Fragrance claims that its multipurpose air + fabric spray is 100 percent plant-based, and free of toxins and other ingredients that may be founded in traditional sprays. Grow Fragrance offers this product in a variety of scents, including Blondewood (its best seller), Bamboo, Amber Santal, and Lavender Blossom, as well as a rotating cast of limited edition scents.
Shop Now - $15
This article, originally published on June 25, 2021, has been updated.