Behind Carole Baskin's Decision to Close Her Infamous Big Cat Rescue
Joe Exotic is likely celebrating from his prison cell, over the news that Carole Baskin's Big Cat Rescue in Florida is officially closing its doors.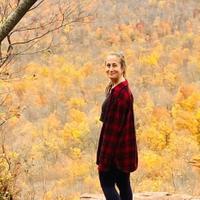 Article continues below advertisement
"Big Cat Rescue has entered into an agreement with Turpentine Creek Wildlife Refuge, an accredited sanctuary in Arkansas, to move most of Big Cat Rescue's cats to Turpentine Creek where we will continue to fund their care for the rest of their lives," reads a statement from Howard Baskin, the flower crown-wearing reality star's current husband (and no, this wasn't the husband who many have come to believe that she murdered, LOL).
"For 30 years the mission of Big Cat Rescue has been expressed as having three prongs: to give the best life we could to the cats in our care, to stop the abuse, and to avoid extinction of big cats in the wild," the statement continued. "For those same 30 years we have always said that our goal was to 'put ourselves out of business,' meaning that there would be no big cats in need of rescue and no need for the sanctuary to exist."
Article continues below advertisement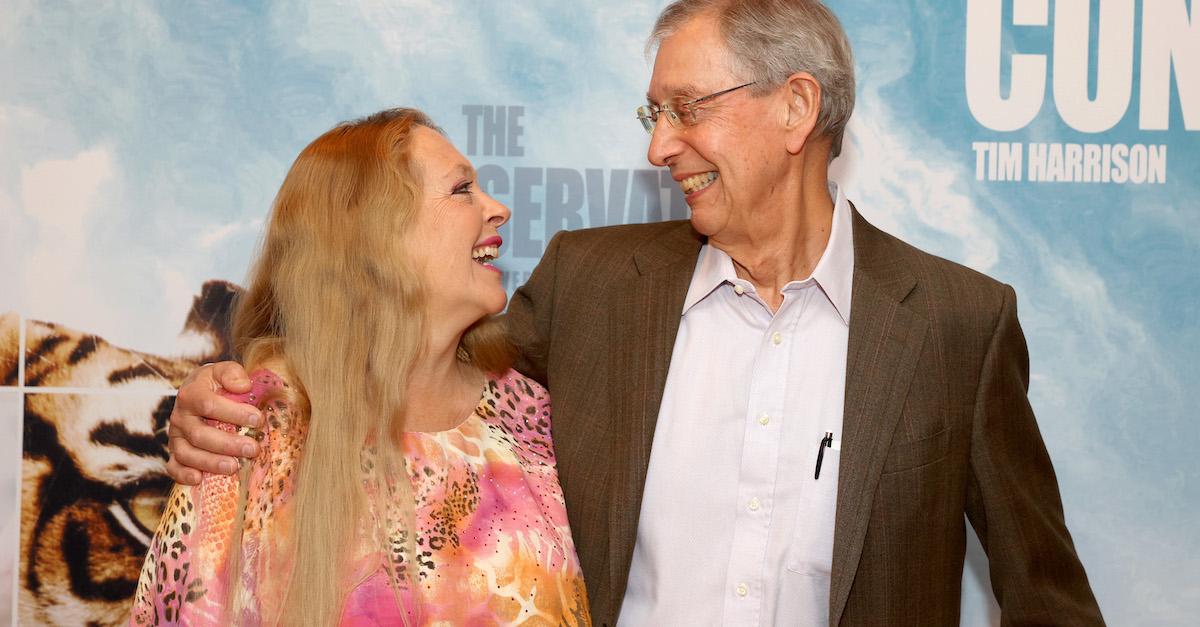 Here's why Big Cat Rescue is closing:
Joe Exotic may be celebrating from his prison cell regarding the latest on Baskin's rescue, but it doesn't appear BCR is closing because it was breaking any rules.
Big Cat Rescue is supposedly closing for a number of reasons. The Baskins' joint announcement explains they've lately been spending much of their time working towards policy changes — last year, the couple supposedly spent most of their time and money on passing the federal Big Cat Public Safety Act, which is also known as BCPSA.
Article continues below advertisement
BCPSA makes it illegal to privately own big cats (such as lions, tigers, cheetahs, leopards, etc.), and for businesses to offer cub petting as a paid service. The passing of this law is also expected to diminish the need for cat sanctuaries, which rescue big cats from bad situations, as many roadside circuses and backyard zoos will no longer exist.
But also, running the sanctuary involves "a significant fixed overhead expense." Even with 50 percent of its staff laid off during the pandemic, paying staff was nearly impossible.
Even after 50 percent of its staff was laid off during the COVID-19 pandemic, it still costs the rescue $1.5 million every year to continue paying for maintenance, electric and water bills, and more.
As previously mentioned, the Baskins plan to continue funding their beloved cats — and will even supposedly donate profits from selling the land to the Arkansas sanctuary's efforts to keep the cats. But it seems like the Baskins will spend their time and money on advocacy, rather than on rescuing.
Article continues below advertisement
Was Big Cat Rescue accredited?
Big Cat Rescue's credentials were supposedly fine. Its credentials page indicates that it's a nonprofit; accredited by the Global Federation of Sanctuaries; certified by Independent Charities of America as a "Best in America Charity"; rated 4 Stars on Charity Navigator; and is verified of state solicitation registrations.
Many shamed BCR in the past for hiring full-time employees who weren't necessarily trained to look out for exotic animals, as well as large numbers of unpaid volunteers.
Article continues below advertisement
Others who watched Tiger King noted that many of the cat's cagers were too small; that their diet of expired Walmart meat wasn't suitable; and that the Baskins had reportedly sold and bred exotic animals in the past, before opening the rescue.
"In my opinion, Carole Baskin was just as bad as Joe," reality TV show producer, Rick Kirkham, stated during Season 1, Episode 1 of Tiger King. "They were both, you know, taking advantage of exotic animals to make money."
Regardless of the Baskin's ability to maintain BCR, we're glad to see the couple is now doing what's best for the cats, by getting them the care they need — especially when care starts to get too difficult and expensive.