Netflix's New Docuseries, 'Cat People,' Features a Cat Rapper, a Cat Surfer, and More
Netflix's latest docuseries, 'Cat People' features a variety of feline enthusiasts, including a cat rapper, a cat trainer, and more.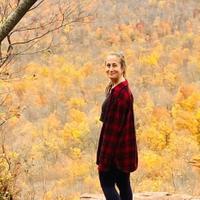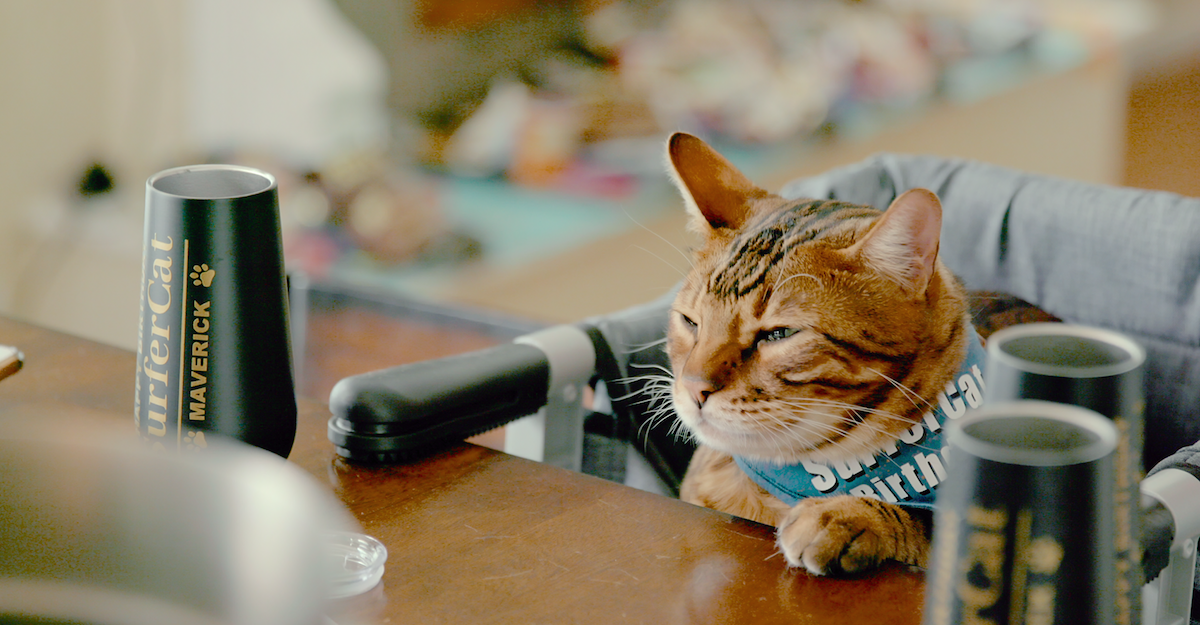 Whether you tend to prefer dogs or cats, you're most likely going to love Netflix's latest docuseries, Cat People. The series, which includes six half hour episodes, features different feline enthusiasts, who have pursued their passion for cats as full-time jobs and lifelong hobbies. Needless to say, it's inspiring, incredibly heartwarming, and honestly, it's pretty fascinating.
Article continues below advertisement
Between a cat rapper, a cat surfer, and a cat philanthropist, there are so many unique people (and cats) featured, whose pet-pet parent relationships are truly amazing. It ultimately proves a pet's relationship with their pet parents is unlike any other.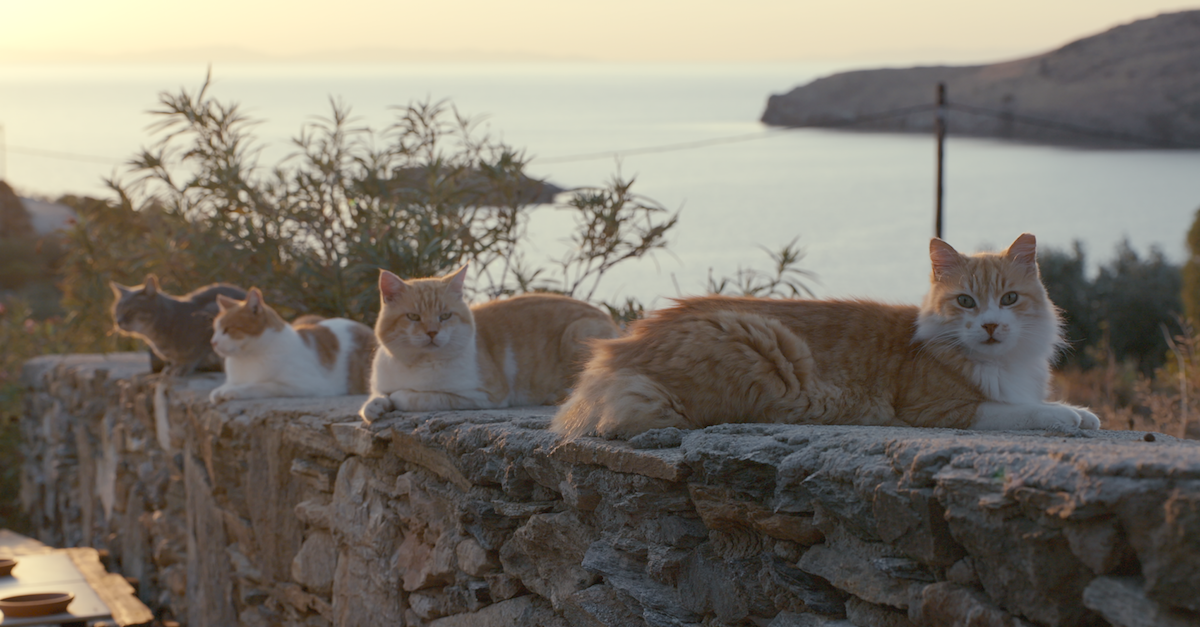 Article continues below advertisement
Episode 1 is all about Moshow the Cat Rapper.
A highlight from the docuseries is Moshow the Cat Rapper. The Portland, Ore. musician, who is featured in the first episode of the series, is a proud father of six cats who snuggle with him while he makes upbeat raps about being a cat dad. Thus far, he's released a few albums, has made appearances on Oregon news stations, and has written a handful of children's books.
"I'm just a regular guy that raps with his cats, that's spreading peace, love and positivity and telling people to follow their dreams. That's it," Moshow explains on his website.
If you need a little taste of glorious cat loving OTR, we strongly suggest following his Instagram account. There, he posts clips of his songs, inspirational speeches, and more — all while cuddling with the kitties.
Article continues below advertisement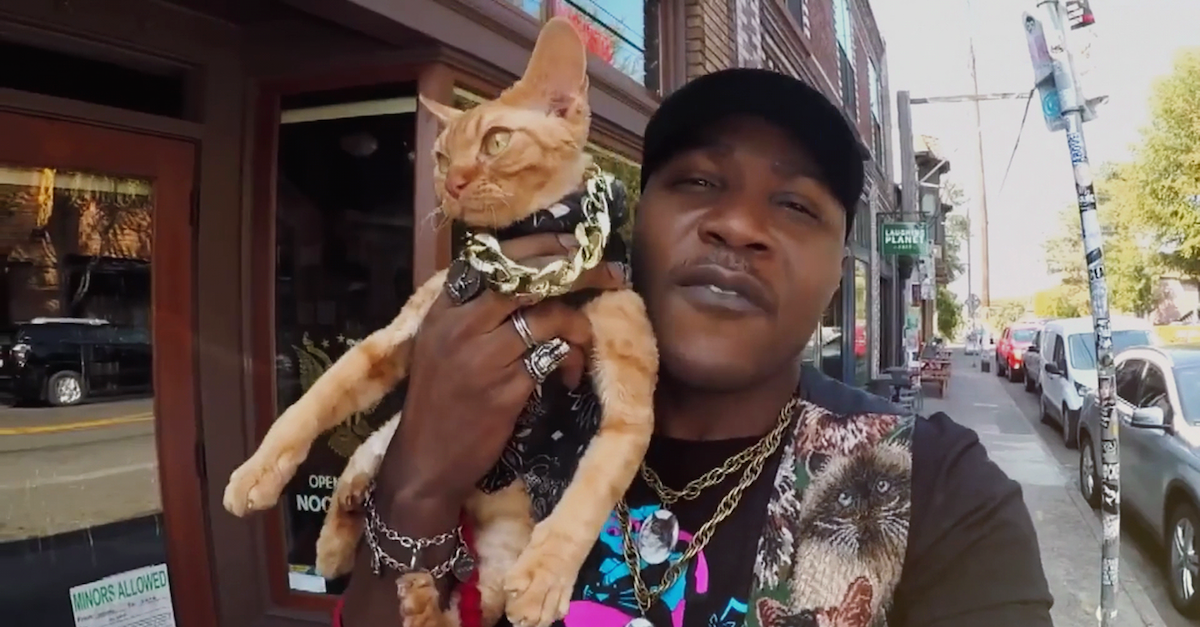 Mr. B's Paws for the Claws highlights a campaign that raises money for kitties in need.
Episode 4 of Cat People features Sarah Bergstein, and her bodacious kitty, Mr. B. Bergstein, who worked as a waitress in Allentown, Penn., saw that Mr. B was up for adoption, and fell in love with him at first sight, according to MCall. She set up an Instagram account for him, which almost instantly gained traction, and then decided to set up a fundraiser for adopters who take in cats in need, to provide them with everything they need.
Article continues below advertisement
"There is so much good we can do," Bergstein said, per MCall. "I believe that ― together ― we have the ability to be and create and share all the goodness this world has to offer and all that is good within us."
Article continues below advertisement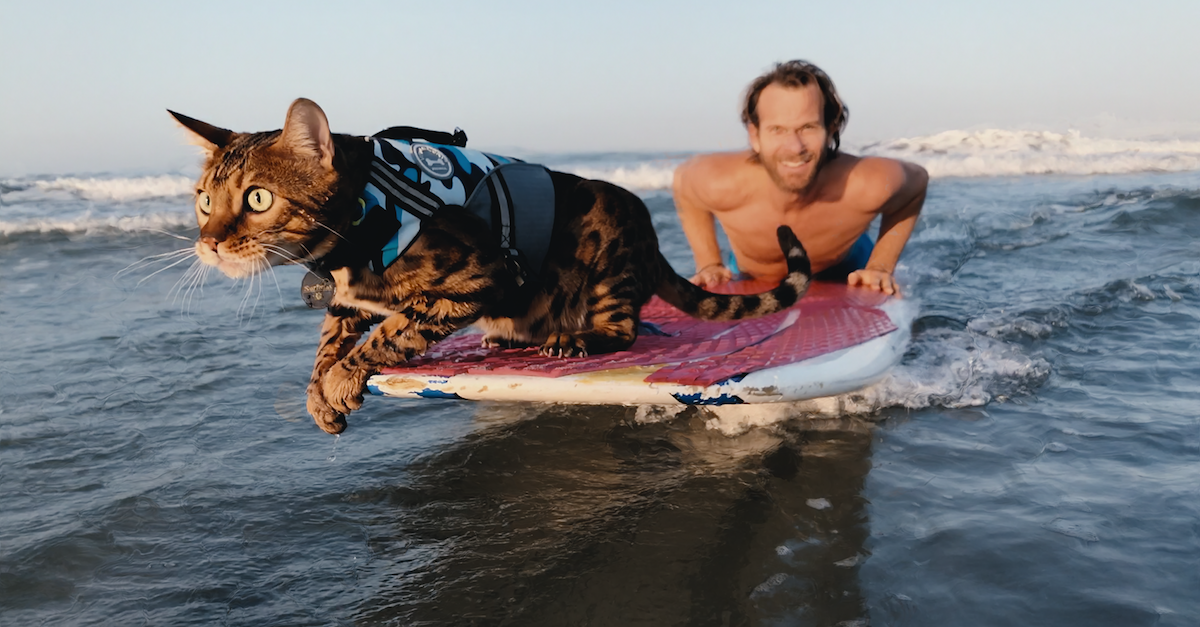 Maverick the surfing cat will inspire your summer adventures.
Despite the stereotype that cats hate water, three-year-old bengal cat, Maverick, is a passionate surfer. The cat, who is featured in episode 6 of the series, loves nothing more than taking trips to the beach with his parents, hitting up the seaside bars, and most importantly, riding some waves. His skills are impressive, to say the least, and his parents are extremely proud of him.
"Maverick is a one-in-a-billion animal," Kayla Tabish, Maverick's owner, told Daily Mail. "We never forced anything on him, but he loved floating, the water and enjoying experiences with us. Now he has a love for the water."
Stream Cat People on Netflix now!