This State Just Made Cat Declawing Illegal
Declawing a cat unnecessarily can now leave a veterinarian with a $1,000 fine.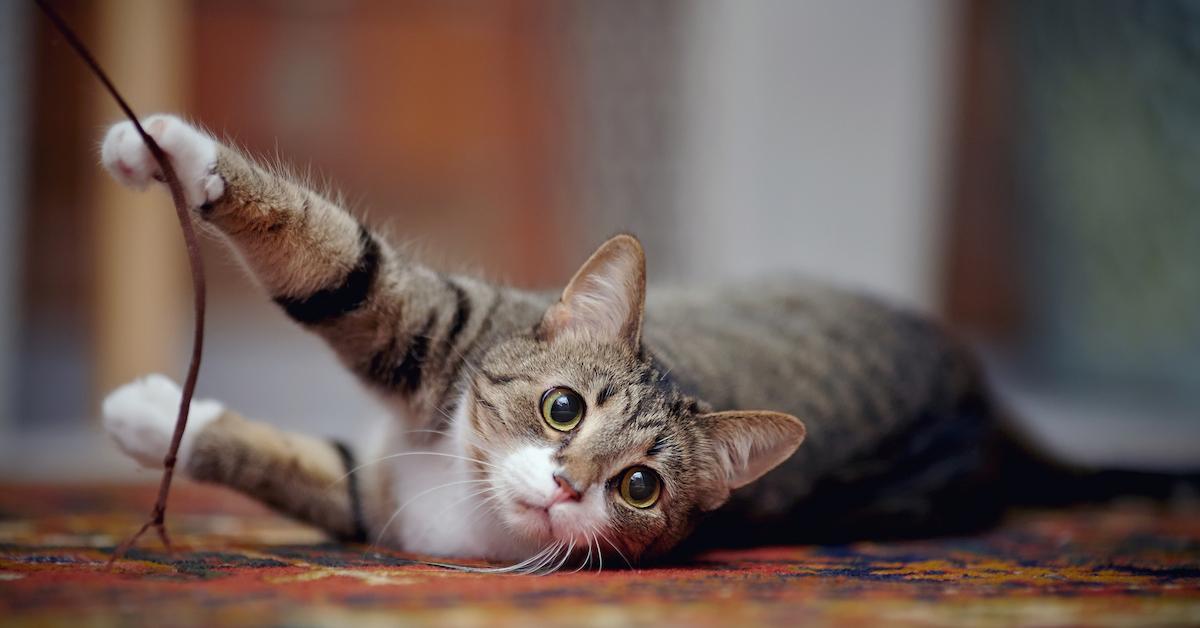 New York just made history as the first state in the U.S. to outlaw the declawing, a painful and typically unnecessary procedure sometimes performed on cats. Any veterinarian caught declawing a cat in the state will be fined $1,000, as reported by the Huffington Post.
Article continues below advertisement
New York state lawmakers actually passed the bill banning declawing earlier this year, but it didn't become law until Gov. Andrew Cuomo signed it on Monday, July 22. The bill will go into effect immediately, Times Union reported.
"Declawing is a cruel and painful procedure that can create physical and behavioral problems for helpless animals, and today it stops," Governor Cuomo said in a statement on his website. "By banning this archaic practice, we will ensure that animals are no longer subjected to these inhumane and unnecessary procedures."
Article continues below advertisement
As the Huffington Post points out, declawing cats is much more than just cutting off their nails — more accurately, it's amputation. According to the Humane Society, to declaw a cat, a vet uses a scalpel, guillotine clipper, or laser beam surgery to slice off a cat's claws. What many people do not know is that a cat's claws are not just their nails — their claws extend deep into their paws. The human equivalent of being declawed would be having our fingers cut off at the last knuckle, according to the Humane Society.
Article continues below advertisement
Not only is this procedure unnecessary for our furry friends, but it can also cause the cat to suffer from chronic issues including nerve damage, bone spurs, infections, paw pain, back pain, and tissue necrosis (premature death of tissues), the Humane Society noted. Not to mention, it can also make cat parenting harder for humans, because declawing cats can cause them to become biters and and to stop properly using their litter box.
Considering how horrible being declawed sounds, why do people voluntarily declaw their cats in the first place? Put simply, people don't want their cats to scratch them or their furniture. But with a little patience, cats can be trained to only scratch dedicated scratching posts. Popular Science recommends installing a stable scratching post right near where your cat usually sleeps, covering it with catnip or cat toys, and rewarding your cat whenever they scratch the post instead of furniture.
Article continues below advertisement
New York is the first U.S. state to ban declawing cats, but many other places around the world have also prohibited the procedure. According to CBS News, it's illegal to declaw cats in Los Angeles, San Francisco, Denver, as well as many places throughout Canada and Europe.
Article continues below advertisement
Animal advocates applauded the bill being passed on Monday — but, as NPR pointed out, the New York State Veterinary Medical Society has expressed opposition towards the bill for a while now. The society argues that sometimes, the procedure is necessary for the benefit of the pet parent; for example, if they live in an assisted living facility, or if they have a weak immune system and could get sick from a scratch, NPR explained. That said, New York veterinarians are the only ones really benefiting from this procedure (since they get paid to perform it), so it's no surprise that the group did not support the bill to ban declawing.
But now, that doesn't matter, as the bill has been signed into law in New York. Hopefully other U.S. states will follow suit and institute similar laws protecting cats from declawing in the near future.