Does My Dog Need a Winter Jacket? Here's What New Pet Parents Should Know
Does my dog need a winter jacket? As the weather is starting to get colder, your fur baby may need a little extra protection, for safety and comfort.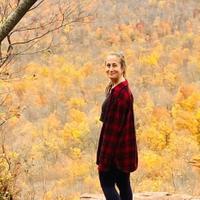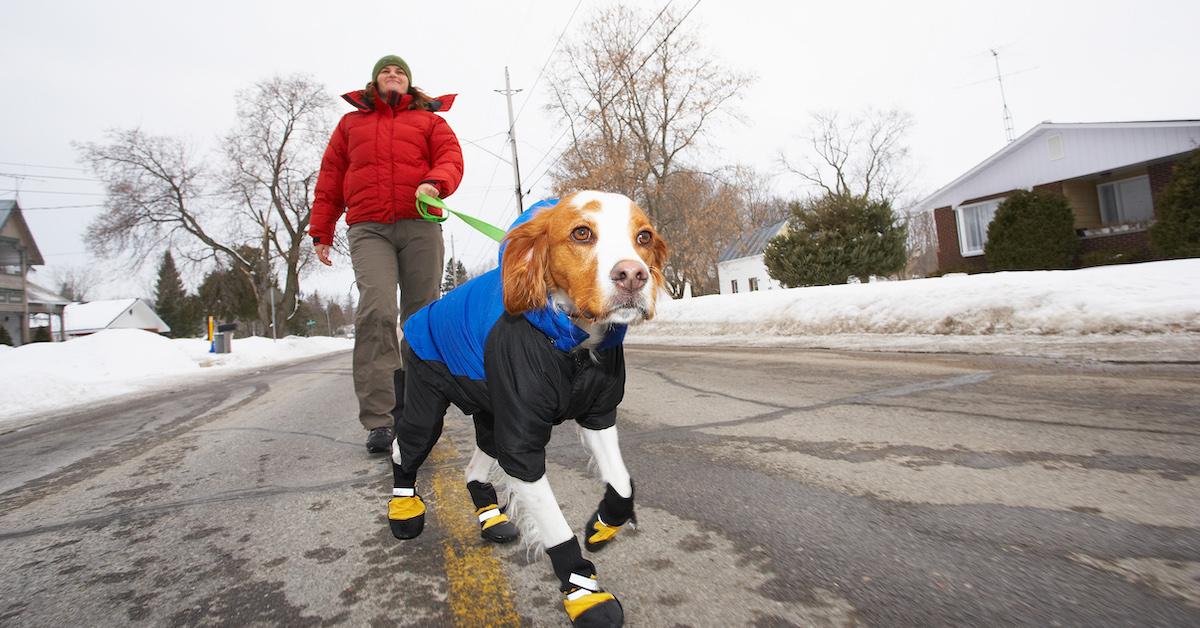 Whether this is your puppy's very first winter, or if you're gearing up for the predicted colder 2021 winter, you may be concerned for your beloved fur baby enduring the soon-to-be frigid weather. Although paw protection is a total must — especially if you live in a city that salts the roads — you may be wondering if dog jackets are necessary. Is it just a cute look, or is it crucial for the safety and wellbeing of your pup?
Article continues below advertisement
"With unusually cold weather across much of the country, daily dog walks may be more uncomfortable than ever, for both human and canine," according to the American Kennel Club. "Even if you've never used a coat for your dog before, as you bundle yourself up to go outside, consider whether your dog needs some protection from the cold, as well."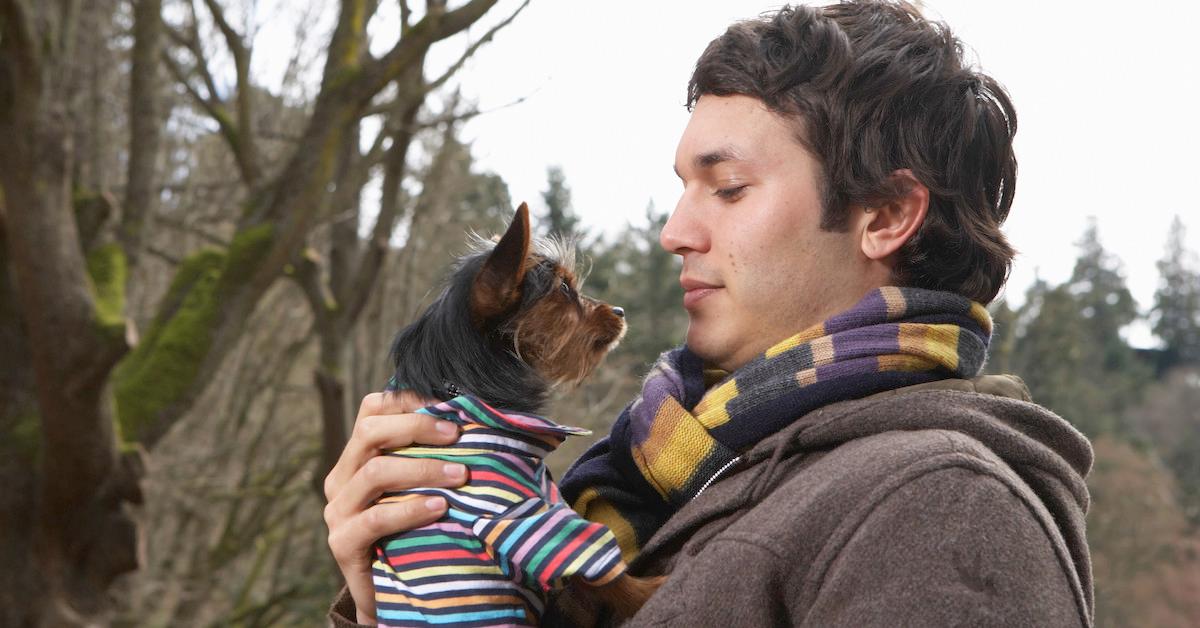 Article continues below advertisement
Do dogs need a jacket in the winter? It depends.
There are a wide variety of factors to consider when determining if your pup needs a winter coat. According to The Spruce, you should consider wind chill, if your dog is playing in the snow (and getting wet), and how sunny it is outside. It's recommended to bring a jacket just in case on cold winter days — you can take it off if your dog is panting. But either way, if your dog is shivering, slowing down, or seems stressed out, that probably means they're too cold, and that they should go inside.
Age and health are two other important factors to consider — older dogs, and dogs with illnesses can get colder more easily. Size and breed also come into play, as small or naturally thin dogs such as chihuahuas, toy terriers, whippets, and greyhounds lose heat more easily than larger breeds. Large dogs with thick double coats, on the other hand, don't usually need a winter jacket. Huskies, newfoundlands, chow chows, Bernese mountain dogs, and Great Pyrenees tend to fall into this category.
Article continues below advertisement
However, you should ultimately ask your vet what they think, as they will ultimately have the best answer. They know what your dog needs most, so it's important to listen to their professional opinion before you start using one (or vise versa).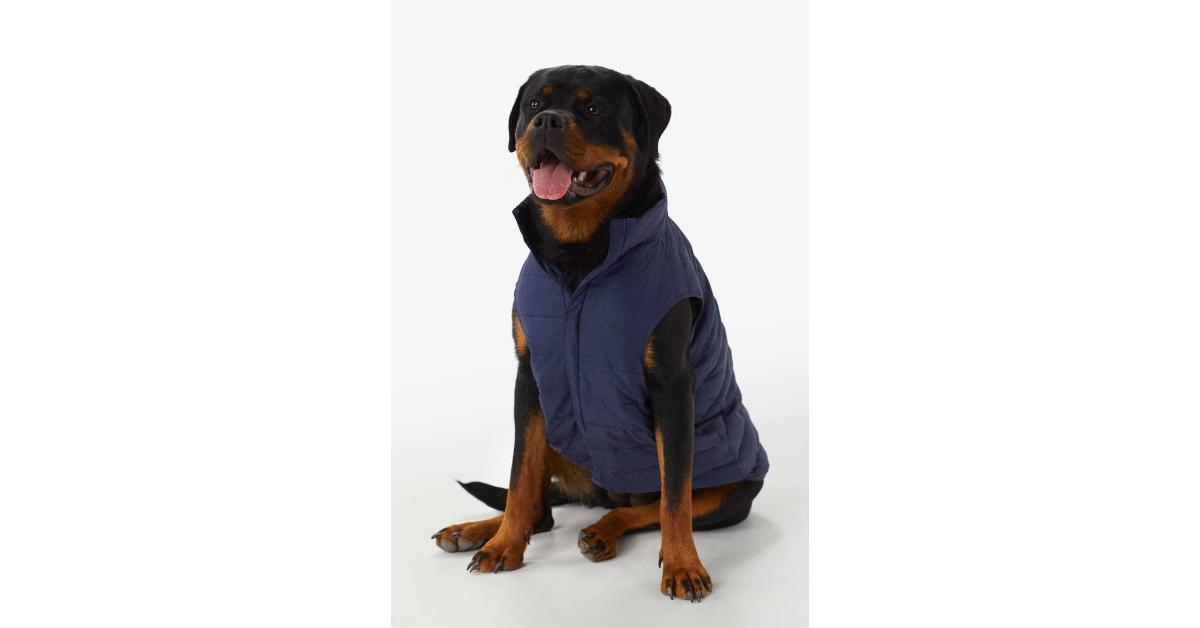 Article continues below advertisement
What type of jacket should I get for my dog?
There are so many sustainable companies that make high quality winter jackets for dogs. Sustainable activewear company, Lolë, just released the Ellie dog jacket ($45) which is made from re-purposed unused fabric from the company's inventory, to divert materials from landfills. The jacket, which is pictured above, comes in three sizes, has holes for the front two paws, and is totally insulated, to keep your pup comfy.
Billy Wolf Dog Coats ($68–$74), which is recommended by the Sierra Club, also provides hand-stitched-in-the-U.S. dog coats that will keep your puppy warm, whether you're trekking through the National Parks this winter, or if you're simply taking them on their morning walkies.
EcoPup Dog Clothing is another company to shop — it uses upcycled and recycled materials, organic cotton, and bamboo, so you won't have to worry about your dog supporting the fast fashion industry.