What Is Bio-Based Glue? Behind IKEA's Hottest New Material
IKEA announced its decision to transition to bio-based glue, as traditional glue contributes to about 5 percent of the company's climate impact.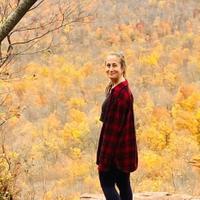 When furnishing your home, purchasing secondhand furniture over anything else is always the way to go, because it doesn't require the production of new materials. However, IKEA is now making more of an effort to reduce its environmental impact. The Swedish company announced on Wednesday, March 1, that its products would be using an eco-friendlier version of traditional glue, called bio-based glue, from now on.
But what is bio-based glue, and why is traditional glue bad for the environment?
Article continues below advertisement
A majority of the glue is used in board production, and it makes up about 5 percent of the company's climate impact — so this is huge.
"This is a big and important movement for IKEA, which we have been working to enable for more than 10 years. This confirms the need for more glues with much lower climate footprints and that small changes can have big impacts. We hope this will inspire others to follow," Venla Hemmilä, Material and Technology Engineer at IKEA, stated in a press release.
"As glue in board materials stands for 5 percent of the climate footprint of the IKEA value chain, this makes a big impact and a key step towards contributing to limiting global warming to 1.5 degrees Celsius. Together with increasing recycled wood use and striving towards 100 percent renewable energy in production, this is a milestone in our journey of making our wood-based products more sustainable," Andreas Rangel Ahrens, Head of Climate at Inter IKEA Group, also stated.
Article continues below advertisement
What is bio-based glue?
Bio-based glue is a more sustainable alternative to traditional glue. Transitioning to bio-based glue — especially as a company that uses quite a bit of adhesives to keep its furniture together — is a smart move for IKEA to ultimately lower its climate impact.
IKEA's bio-based glue, according to the press release, took 10 years to develop, and it required several different trials to ensure it effectively held furniture together, without taking a nasty toll on the environment.
Article continues below advertisement
IKEA's bio-based glue is already in use at IKEA's original factory location in Lithuania. It's an adhesive that's derived from "technical starch" corn, meaning it isn't grown for consumption. The company plans to have this new plant-based material replace upwards of 40 percent of its glue over the next few years.
But not all bio-based glues are derived from corn — bio-based glue can be made from a wide range of renewable, plant-based materials.
Article continues below advertisement
Why is glue bad for the environment?
Most glue that isn't bio-based is petrochemical-based, which means it comes from petroleum.
According to Adhesive Platform, petroleum can be secured cheaply, and it makes for an easy-to-use ingredient in adhesives. However, it takes a terrible toll on the environment. Extracting and using petroleum is highly damaging to the environment. It also takes years to biodegrade, and even when it does, it contains chemicals that are highly toxic to the environment.
Therefore, finding a low-emissions alternative has become a bigger priority for a number of companies, such as IKEA, worldwide. And we hope to see more do the same.