Expert Gives Tips on Shopping Facebook Marketplace's Secondhand Furniture (Exclusive)
Facebook's Head of Multicultural Communications, Sonia Sroka, gave Green Matters exclusive tips for shopping secondhand furniture on Marketplace.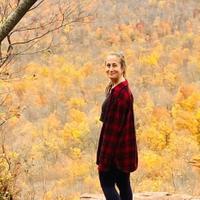 Whether you're in the process of moving or if you're simply redecorating, furnishing your home with secondhand furniture is more sustainable than buying new, it's cost-efficient, and it helps you find stand-out pieces that you may not have found otherwise. However, it can definitely be a challenge — which is why we spoke to an expert for tips and tricks on refurnishing your home with Facebook Marketplace's secondhand furniture.
Article continues below advertisement
"Buying secondhand items from Marketplace is not only eco-friendly, but it's also an easy and cost efficient way to spruce up any space while also supporting small businesses in your local neighborhood," Facebook's Head of Multicultural Communications, Sonia Sroka, tells Green Matters via email.
Sroka told us the benefits of buying secondhand, trends, and new additions to the site — keep reading for more on what she had to say.
Article continues below advertisement
The benefits of buying secondhand are endless.
There are many reasons to shop for secondhand furniture. For starters, it's eco-friendly, because it doesn't require the use of new materials. It's also cost-efficient, and with a wide range of offerings, it can help you find décor inspo.
"What's vintage to one person can be new to you — and there are plenty of secondhand furniture finds that can make your purchases eco-friendly, while also adding character and dimension to your space," Sroka explains.
"As of last month, there were over 500,000 environmentally friendly and upcycled items listed on Facebook Marketplace in the U.S., including furniture, reusable household items, and gardening supplies. When people think of makeovers, they think of a big undertaking. But refurnishing your home can start small, and all it takes is that one unique piece to lead to bigger ideas... Marketplace [also] allows you to open up your budget to spend on additional items for other areas of the home."
Article continues below advertisement
Sroka tells us timing is key for finding noteworthy Marketplace items.
Because we were sitting in our homes for the majority of 2020, one of the most popular quarantine hobbies was — without a doubt — home redecoration. Sroka says that during these "unprecedented times," there's been an influx of buyers and sellers on Marketplace — so if you haven't already, we strongly suggest perusing the site, like, right now.
Article continues below advertisement
"Because we've been stuck at home for over a year, we're all looking for items that will help us revamp our hybrid living, working and/or learning spaces, and getting new furniture is a great way to do that," she tells us. "As of January, furniture is one of the top 3 most popular categories by listings on Marketplace in the U.S. — and desks, dressers and couches are among the top searches across all of Marketplace!"
"It's also worth noting that last July, August, September and October recorded the largest volume of furniture listings on Facebook Marketplace in the U.S." Sroka continues. "That timing is especially interesting as it reflects a period when we had already been a few months into quarantine, so most of us were craving a room upgrade."
Article continues below advertisement
Not sold on buying from Marketplace? Here's what Sroka has to say:
Refurnishing your home with Marketplace items can be challenging, which can be intimidating. But Sroka explains to those who are hesitant that the pros definitely outweigh the cons.
"On Marketplace, you can score items that might be sold out, or find items that were being sold earlier in the year but you don't know where to find them now," she says.
Article continues below advertisement
"Marketplace is a perfect way to find an item you've been looking for within your neighborhood or community. With some stores closed during the pandemic, people have been turning to Facebook Marketplace to get hard-to-find furniture items like office chairs and desks, at a great price."
Article continues below advertisement
Marketplace is working on making their site more COVID-friendly.
Although Marketplace's interface is easy-to-use and requires minimal contact, Sroka tells us the site recently introduced a feature that makes it easier to stay distanced, enabling customers to select "door drop-off" or "pick-up."
"People in certain regions have actually been leveraging the product this way for years," Sroka explains, "but now seemed like the perfect time due to the pandemic to provide a more convenient way for buyers and sellers to fulfill contactless transactions."
Article continues below advertisement
Sroka herself has found many steals on Facebook Marketplace:
Some Facebook Marketplace finds might be minimal, but they can effortlessly augment your living space nonetheless. Sroka tells us to liven up her living space, she simply added a pop of color, which has made a major difference.
"Since we've all been working from home for the last year, I've been looking to give my home office a mini makeover and thought the best way to liven up the space would be to simply add in some pops of color," she tells us.
"So, I went on Facebook Marketplace and found a few colorful throw pillows. The colors and textures really cheer me up; so much so that I move the pillows I purchased from room to room around the house. They just add joy to every space they're in — from my office to the living room — so I take them everywhere with me!"