Tips, Tricks, and Products Every Sustainable Crafter Should Have up Their Sleeves
Whether you seriously love crafting or if you're simply obsessed with DIY projects, take a gander at these zero waste craft closet tips and tricks.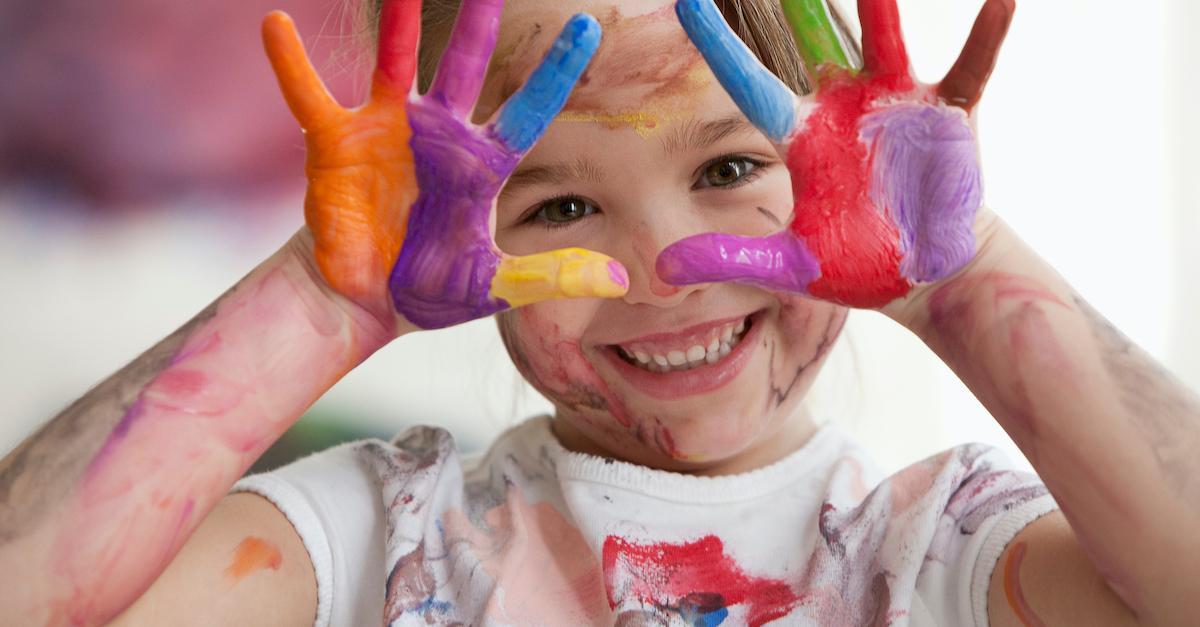 The best part of every family household is the craft closet — my mom was a Girl Scout Troop leader, so we had every art supplies galore: jars of button, ribbons, marbles, rocks, paints, and more. Now that I'm older and choose to live a zero-waste lifestyle, I realize the importance of maintaining a craft closet for your kids (or hey – for yourself!) In fact, if you do it right, a craft closet can be one of the most zero-waste aspects of your house.
Article continues below advertisement
The very idea of arts and crafts lends itself to collecting second-hand supplies and upcycling. Using a craft closet (or upcycling closet) to store secondhand items that can be given new life by way of crafting is an eco-friendly way to prolong the shelf life of an item.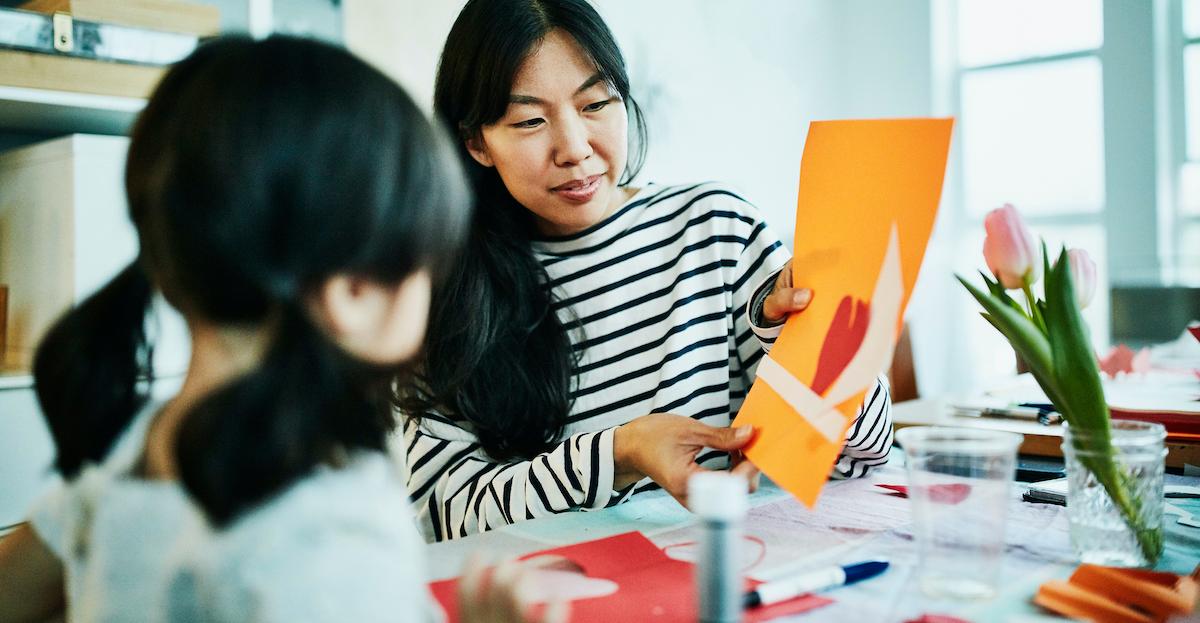 Not sure what to keep in or collect for your zero-waste craft closet? Here are some basics:
First, there are a handful of zero-waste craft closet essentials:
Recycled paper and scrap, half-used paper
Chalk
Crayons (beeswax)
Coloring pencils
Non-toxic paint
Wood paint brushes
Charcoal
Mason jars
Now that you know the zero-waste craft closet basics, here are some natural materials you can collect and store in the closet. After all, collecting is half of the fun with kids, and it fosters a connection between your child and nature.
Sea glass
Rocks, pebbles, or stones
Twigs, dried flowers, dried lavender
Seashells
Pinecones
Dried leaves
Uncooked rice and pasta
Many materials can be upcycled for the sake of arts and crafts as well. Keep your eye out for these materials in need of upcycling:
Recycled ribbon
Used buttons
Old newspapers
Used jars
Used planters
Used wood
Basically anything!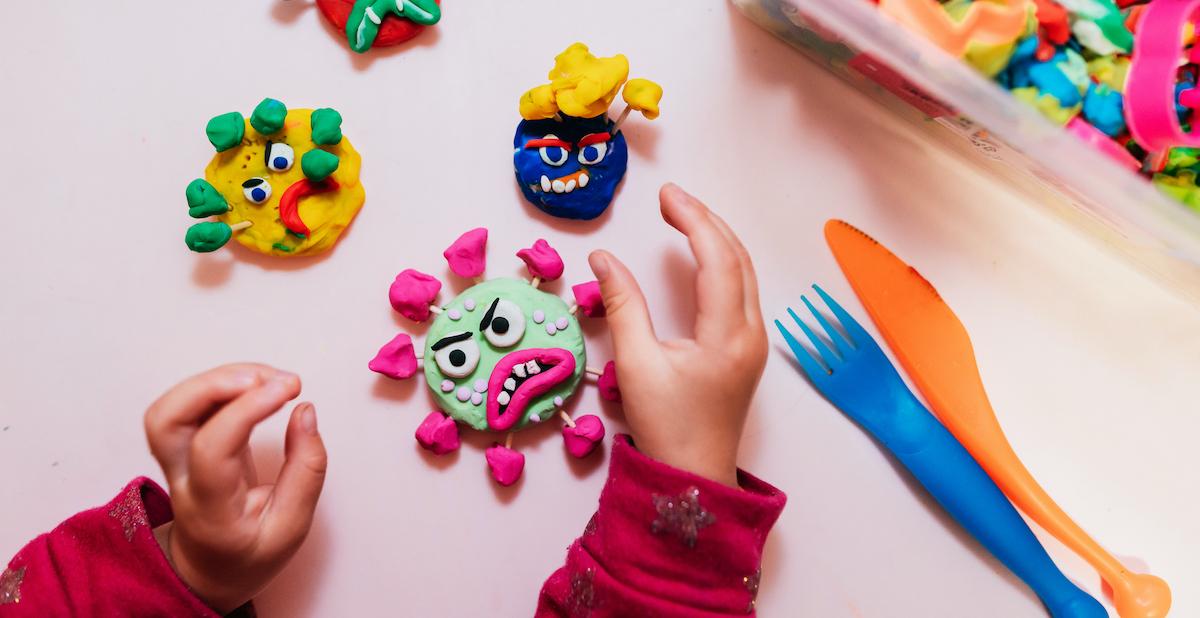 Here are some zero-waste crafting brands to lookout for:
Now that you have a good handle on what kinds of materials lend themselves to arts and crafts and upcycling, let's talk about zero-waste brands. If you can't acquire materials like crayons and paint secondhand, that's OK — there are plenty of low-impact brands out there that make biodegradable and compostable products that are non-toxic, totally safe, and good for the environment.
Glob Paints
Glob Paints makes all-natural paints with the natural dyes, ingredients, and organic extracts from vegetables, fruits, and herbs. They even print out water color sheets made with vegetable dyes for kids who want to practice painting in the lines. Paint kits come with compostable cups with lids and all formulas are vegan and gluten-free.
Today Glitter
Today Glitter makes bioglitter, the world's first 100 percent plastic-free glitter. Made of eucalyptus cellulose, it's completely free of the harmful metals and toxic chemicals in traditional glitter, and can biodegrade in as little as 30 days. Traditional glitter isn't compostable, as it's comprised of microplastics that take up to 200 years to break down. Today Glitter comes in nine colors and four glitter sizes.
Natural Earth Paints
Natural Earth Paints is another plastic-free, all-natural paint company that makes arts and crafts kits. They offer a face-painting kit, Earth flags craft kit, and an artist's oil paint kit. All of Natural Earth's products are made with organic ingredients and earth and mineral pigments free of preservatives, heavy metal toxins, solvents, synthetics, additives, and fillers. Their paints are non-toxic and can be used on all kinds of materials including wood, stone, fabrics, glass, and paper.
Article continues below advertisement
Bella Luna Toys
Bella Luna Toys sells beeswax crayons that are useful for kids of all ages. For smaller hands, Filana Crayons makes beeswax blocks and for bigger kids, there are traditional crayons. All of their crayons are made in the USA with GMO-free soy wax and 20% organic beeswax. These crayons contain no paraffin waxes or petroleum, are certified non-toxic, and come in six colors.
Article continues below advertisement
Veggie Baby
Veggie Baby is a useful eco-friendly brand for younger crafters. They make finger paint that's safe enough to eat with a vegan, no-wheat, no-dairy, no-sugar, and no-preservatives formula. They also make sidewalk chalk and sculpting dough, both of which are made out of vegetables.
Article continues below advertisement
EcoKids
EcoKids also makes a line of eco-friendly products that includes dough, crayons, paints, stamps, and sidewalk paints. The eco-stamp and sidewalk paint kit comes with natural paints and natural cellulose sponges that can be used on sidewalks or indoor painting. EcoKids also has a unique product called soy-pas that's a hybrid between pastel and crayon, as well as an eco-friendly egg-dyeing kit that includes a grass-growing kit and natural dyes made from fruit, plant, and vegetable extracts.
Article continues below advertisement
Now that you've acquired all necessary materials, the creative possibilities are endless. Used newspapers can be upcycled with paper mache, rice can be dyed for sensory activities, you can make your own non-cook play dough, create rock formations, decorate picture frames… the opportunities are endless.