Sanctuary Owner Ashley DiFelice Faces 17 Animal Cruelty Charges for Severe Neglect (Exclusive)
Ashley DiFelice left the animals of Twist of Fate Farm and Sanctuary to starve to death. We spoke with the woman who discovered this neglect.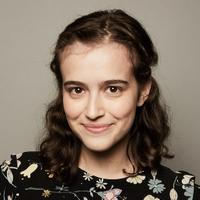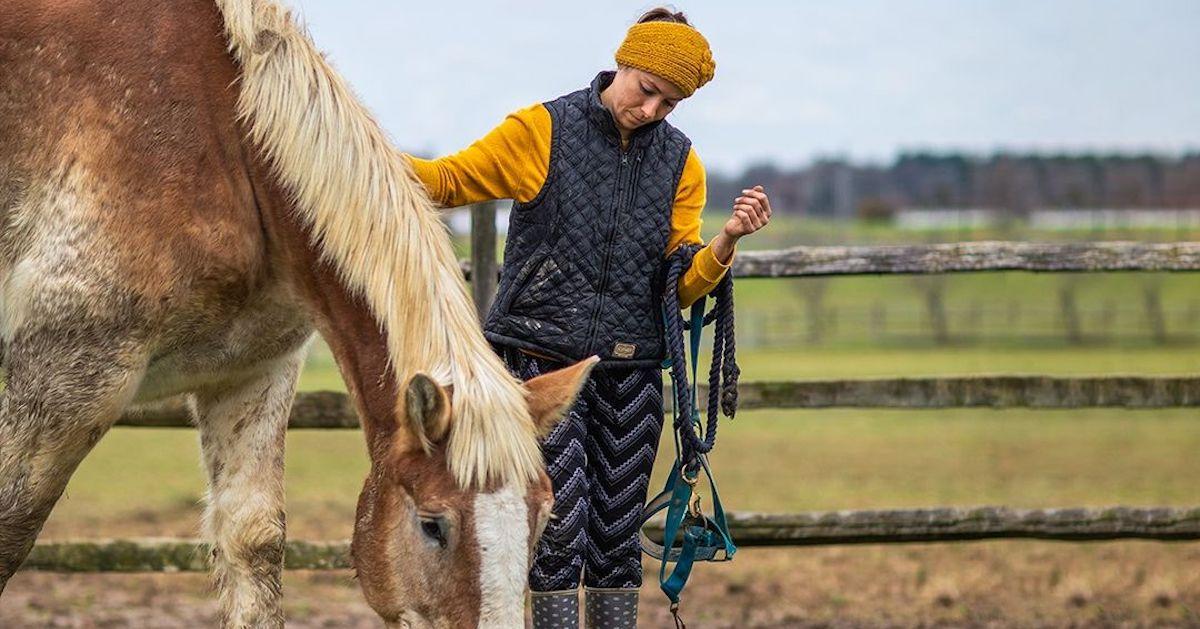 Farmed animal sanctuaries are generally lovely, compassionate places that rescue farmed animals from abuse or slaughter and give them peaceful forever homes. However, it turns out that one sanctuary, Twist of Fate Farm and Sanctuary, was not really a sanctuary after all.
In the summer of 2022, it was discovered that founder Ashley DiFelice was severely neglecting the animals, even leaving some to die on her property. Her alleged actions forced other sanctuary owners to rescue the survivors of DiFelice's alleged mistreatment, leading them to taking on hundreds of thousands of dollars in debt.
READ NEXT: These Artists Are Confronting the Climate Crisis With Their Work
Article continues below advertisement
"It was horrible ... it's not something that I can even recall as real. It just feels very much like a dream. Like a horrible, horrible nightmare," Cimini says of discovering the neglected animals on Twist of Fate's property.
Keep reading for the full details.
Article continues below advertisement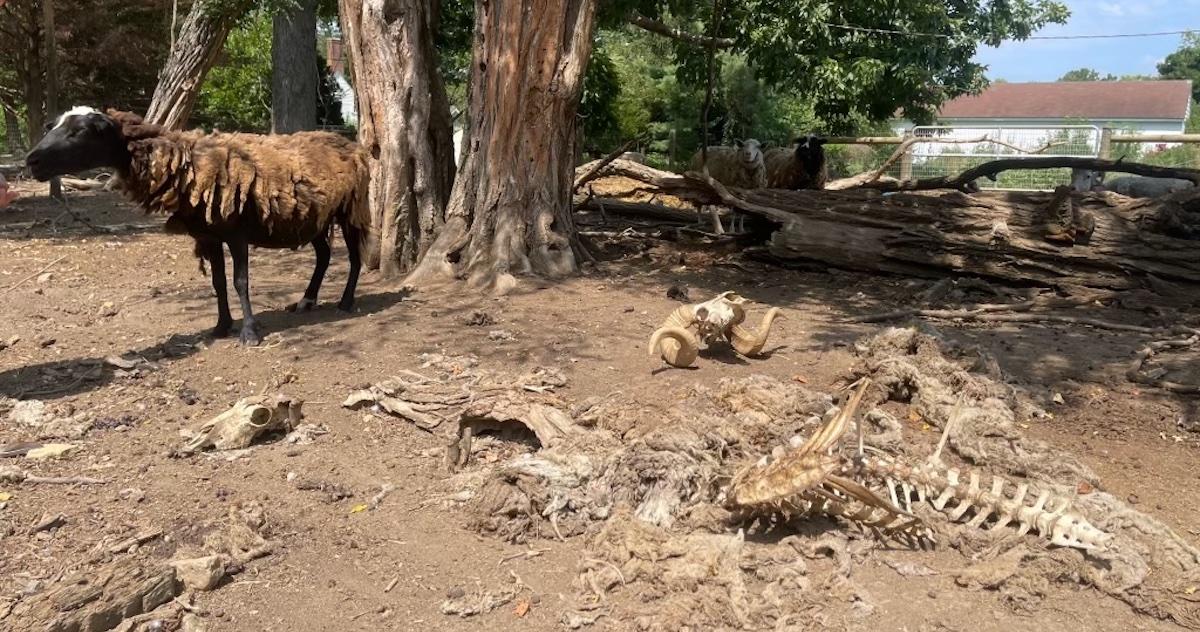 Ashley DiFelice's Twist of Fate Farm and Sanctuary was once known as a peaceful place for rescued animals.
"Twist of Fate Farm and Sanctuary rescues farmed animals from neglect, abuse and slaughter," reads a description that New Jersey-based Twist of Fate had provided to Google.
Article continues below advertisement
In 2018, the quarterly magazine Jersey Man profiled Twist of Fate Farm and Sanctuary. According to the profile, after saving two horses from slaughter in 2012, Ashley DiFelice began rescuing more animals, eventually establishing Twist of Fate. As of 2018, the sanctuary was home to animals including horses, dogs, pigs, goats, chickens, sheep, and more. And at some point, she transferred her sanctuary from its original Pennsylvania location to New Jersey.
DiFelice and Twist of Fate were also featured on the TV show Dodo Heroes.
For years, everything at Twist of Fate Farm and Sanctuary seemed great.
DiFelice was part of an informal group of the founders of a handful animal sanctuaries in the Northeastern U.S. who regarded each other as friends and colleagues in the animal rescue world. Cimini and Baldanza were both part of this group, often working together to rescue animals.
But at some point in 2021, things began to seem a bit off with DiFelice, explains Caitlin Cimini, the President and Founder of New Jersey-based sanctuary Rancho Relaxo. DiFelice had slowly stopped her involvement in rescuing animals, and started "ghosting" these colleagues and friends.
Article continues below advertisement
"She wouldn't let me on [Twist of Fate's] property," Cimini recalls.
DiFelice would "give excuses" and tell the other sanctuary founders that she liked her privacy as she was a single mom, and consistently refused offers to help out with chores, according to Cimini.
But "the thing that tipped everything off ... was a horse in the heat of summer with a winter blanket," whom Cimini had noticed on Twist of Fate's New Jersey property.
Cimini immediately reached out to DiFelice and offered to help with efforts to safely remove the blanket from the horse, who was feral, but DiFelice refused to accept their help or to allow anyone onto Twist of Fate's property.
Article continues below advertisement
Cimini and the founders of other animal sanctuaries discussed the matter and grew concerned about the horse — as well as Twist of Fate's other animals, most of whom were not visible without first entering the property.
It was then that Cimini really started feeling that "something [was] wrong," and that perhaps DiFelice had been misleading them.
"I couldn't take any more," says Cimini.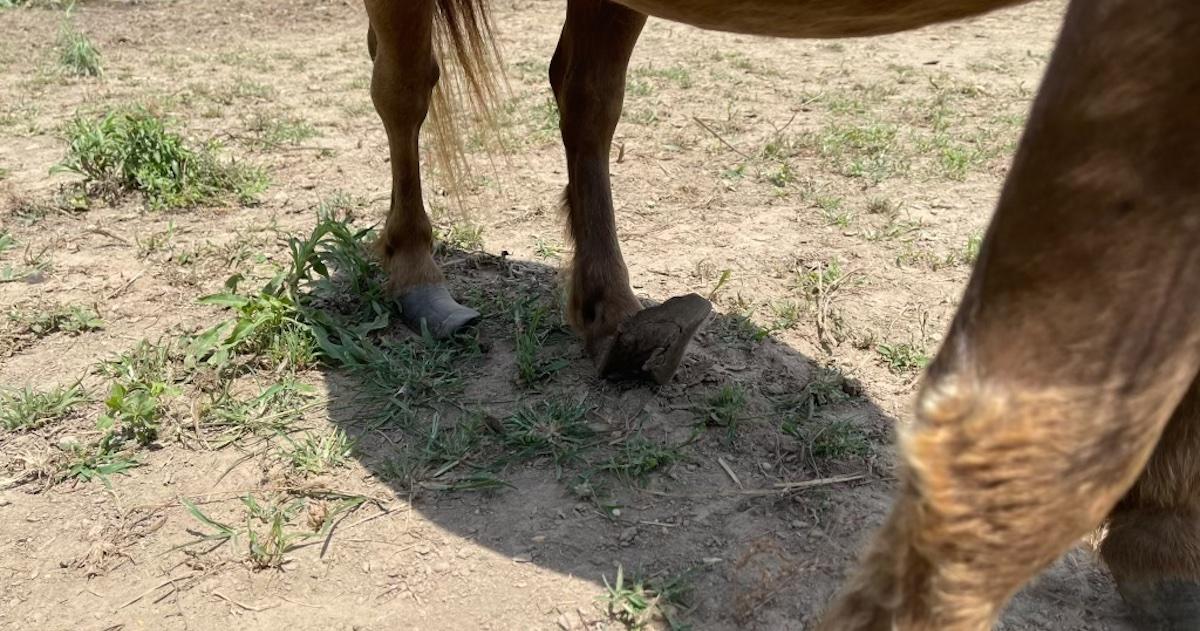 Article continues below advertisement
Caitlin Cimini decided to investigate Twist of Fate's property herself.
So in July 2022, when DiFelice was on vacation, Cimini and her partner decided to enter Twist of Fate's property and see for themselves if their growing instincts that DiFelice was doing something suspicious were right.
They walked onto Twist of Fate's pastures, all of which are hidden from the public, behind a wooded area — and had previously been forbidden territory, due to DiFelice's secrecy.
"We followed the stench of death," she recalls, "and we found a dead pile of a bunch of horses and a bunch of cows, a couple goats."
"It was so bad," Cimini recalls through tears. She noticed that the animals had eaten all of the grass, leaves, and even "tried to rip some of the trees out of the ground to get food."
She continued:
"There were pot-bellied pigs eating sheep [and] chewing on sheep bones, because the sheep and the pot-bellied pigs were living in the same area and they were starving ... and I guess when the sheep would die, the pot bellied pigs like started eating them. It was just a horror. It was a horror show."
Article continues below advertisement
Cimini immediately called her friends who owned sanctuaries to come help, one of whom was Jamie Baldanza, founder of Wild Lands Wild Horses.
"Some animals had no water, no shelter, and no food," Baldanza tells Green Matters. "Others were malnourished and lacking vet care. I personally saw 'dead' piles, bones scattered throughout the property, and bodies in pastures with living animals. This is a sight I will never forget."
Article continues below advertisement
Where is Ashley DiFelice now?
That day, they reported DiFelice to the proper authorities. Cimini tells Green Matters that as of publication in April 2023, there are 17 animal cruelty charges lodged against DiFelice, though she has not yet been found guilty, as "the court case is still ongoing."
Though some keyboard warriors on Reddit have alleged that Cimini should be held partly responsible for the neglect at Twist of Fate, since she had worked with DiFelice and their sanctuaries were near each other, Cimini asserts that she had no idea what was going on there until she walked onto the property in July, and is clearly devastated by what she uncovered. DiFelice is the only person on trial.
Every trace of DiFelice's social media profiles seems to have vanished from the internet, and Green Matters was not able to find a way to contact her for a comment, so it's unclear what she is doing now, though Cimini believes she is in Pennsylvania.
The answer to why DiFelice neglected the animals in her care is hazy — but hopefully as the court case goes on, the truth will be uncovered.
Article continues below advertisement
Fortunately, the animals who survived Ashley DiFelice's alleged neglect have been rescued.
In the midst of DiFelice distancing herself from the other sanctuary owners, she actually signed Twist of Fate's animals over to a few of them, because Twist of Fate lost its 501(c)(3) nonprofit status, according to Cimini.
This has left Cimini, Baldanza, and the owners of several other animal sanctuaries responsible for Twist of Fate's animals, all of whom have received the needed veterinary care and been responsibly rehomed amongst the sanctuaries (other than the 10 animals who DiFelice allegedly took with her to Pennsylvania).
"We were just trying to do what was best for the animals when we went in on [Twist of Fate] together," Cimini says.
Article continues below advertisement
However, by signing Twist of Fate's animals over to her former friends, DiFelice has left them with a mighty financial burden.
According to Baldanza, Wild Lands Wild Horses has two of the rescued horses now living on its property; the organization has also spent close to $30,000 cleaning up DiFelice's mess — with more costs expected.
And Cimini claims that she and Rancho Relaxo have taken on about "$200,000 in the hole" because of this.
"I hope that Ashley is found guilty completely, but I also hope that she finds the help that she needs," says Cimini.
As Cimini continues to deal with the fallout of DiFelice's neglect towards animals, she wants to share the red flags to look out for, should you ever feel suspicious about a sanctuary or other nonprofit: if someone is managing the nonprofit completely on their own; mass bailing animals from auctions; and not having regular visitors or volunteers on the property. She also recommends checking GuideStar before donating to or supporting any sanctuary or charity.
To share your support for the animals, you can sign the Change.org petition that demands justice for them; you can also donate to help cover the property bills Rancho Relaxo acquired via the organization's Patreon.
If you personally ever donated to Twist of Fate or were involved in any other way, you can email an impact statement to barbara.garozzo@njcourts.gov, noting Case #S-2022-153.