"No Animals Were Harmed in the Making of This Film" — What Does That Mean?
What protects animals in Hollywood? Although human actors have rights on-set, the lines can be blurred for furry actors.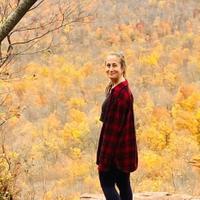 After the release of Jeanette McCurdy's memoir, I'm Glad My Mom Died, filmmakers, actors, and spectators alike are starting to think more about the rights of child actors. Even prior to the release of the book, various rules were created to mandate education, as well as limited work hours, for any kids on the set of a movie, TV show, or advertisement.
But what about the rights of animal actors? Are there rules put in place to protect fluffy Hollywood stars?
Article continues below advertisement
Because animals can't advocate for themselves, it's crucial to protect them on set from any type of abuse. Whether an animal working on the set of a movie or TV show is being overworked, forced into unsafe conditions, or pushed beyond their threshold, it's inexcusable to take advantage of them, without first looking out for their well-being.
We've heard the phrase "no animals were harmed in the making of this film" — but what does that really mean?
Article continues below advertisement
Are there rules protect animals starring in movies, ads, or TV shows?
We'd like to say it isn't a free-for-all for movie makers to use animals in Hollywood, but the lines are pretty blurry.
According to Michigan State University's Animal Legal and Historical Center, no federal or state laws that safeguard animal actors. The federal Animal Welfare Act (AWA), Endangered Species Act (ESA), and various state cruelty laws apply, but the only industry-wide guidelines are those of the American Humane Association's (AHA).
Article continues below advertisement
The AHA is responsible for the phrase often used at the end of movies: "No animals were harmed in the making of this film." To comply with this, directors must get a license, and prove their set complies with the organization's standards — this includes: housing, handling, cleanliness, food and water, healthcare, and protection. They must maintain these standards, pay annual fees, and pass inspections to keep this license.
But this doesn't even protect all animals — only dogs, cats, monkeys, and a few other types of warm blooded animal actors are protected by the AHA. Cold-blooded animal actors, in addition to birds and various rodents, don't get this protection. So it really doesn't protect all animals.
Article continues below advertisement
Sadly, certain sets don't abide by these rules.
Unfortunately, a number of movie sets have faced serious claims of animal abuse. According to NBC26, the filmmakers behind the 2017 film A Dog's Purpose were accused of shoving a scared German shepherd into turbulent waters, though they later claimed the clip was edited.
The Hobbit: An Unexpected Journey also received backlash when it was revealed that various sheep and goats were killed from dehydration, exhausted, and drowning on-set.
Pirates of the Caribbean: The Curse of the Black Pearl and Milo & Otis are two other childhood favorites that received allegations of animal abuse — various sea creatures were killed by detonation in Pirates, and at least 20 kittens died on the set of Milo & Otis — all for our entertainment.
Evidently stricter rules and regulations need to be enforced, to protect animal actors from this type of abuse.