Rainn Wilson, Alicia Silverstone, and Other Celebs Want You to Adopt a Turkey — and Not Eat One — for Thanksgiving
Adopt a turkey for Thanksgiving, don't eat one — that's the message that celebrities Rainn Wilson, Alicia Silverstone, Sarah Silverman, and Bellamy Young are sharing, in partnership with Farm Sanctuary.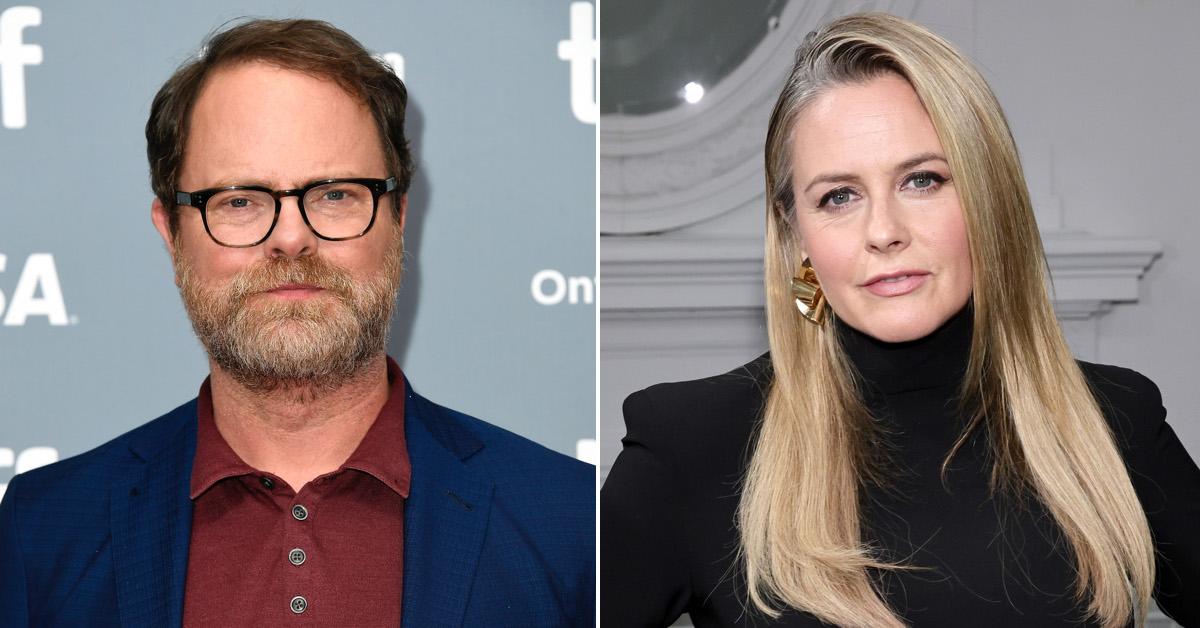 While most U.S. residents will be eating turkeys on Thanksgiving, there are plenty of people who will decidedly not be eating turkeys on the holiday. And of those people, there are many of whom might even be adopting a turkey for Thanksgiving — including celebrities Rainn Wilson, Alicia Silverstone, Sarah Silverman, and Bellamy Young.
Article continues below advertisement
In honor of Thanksgiving 2022, they've all partnered up with Farm Sanctuary to promote its Adopt a Turkey program, and encourage people to symbolically adopt turkeys rather than serve them for dinner this holiday season. Keep reading to learn more about why the aforementioned people are skipping turkeys this year.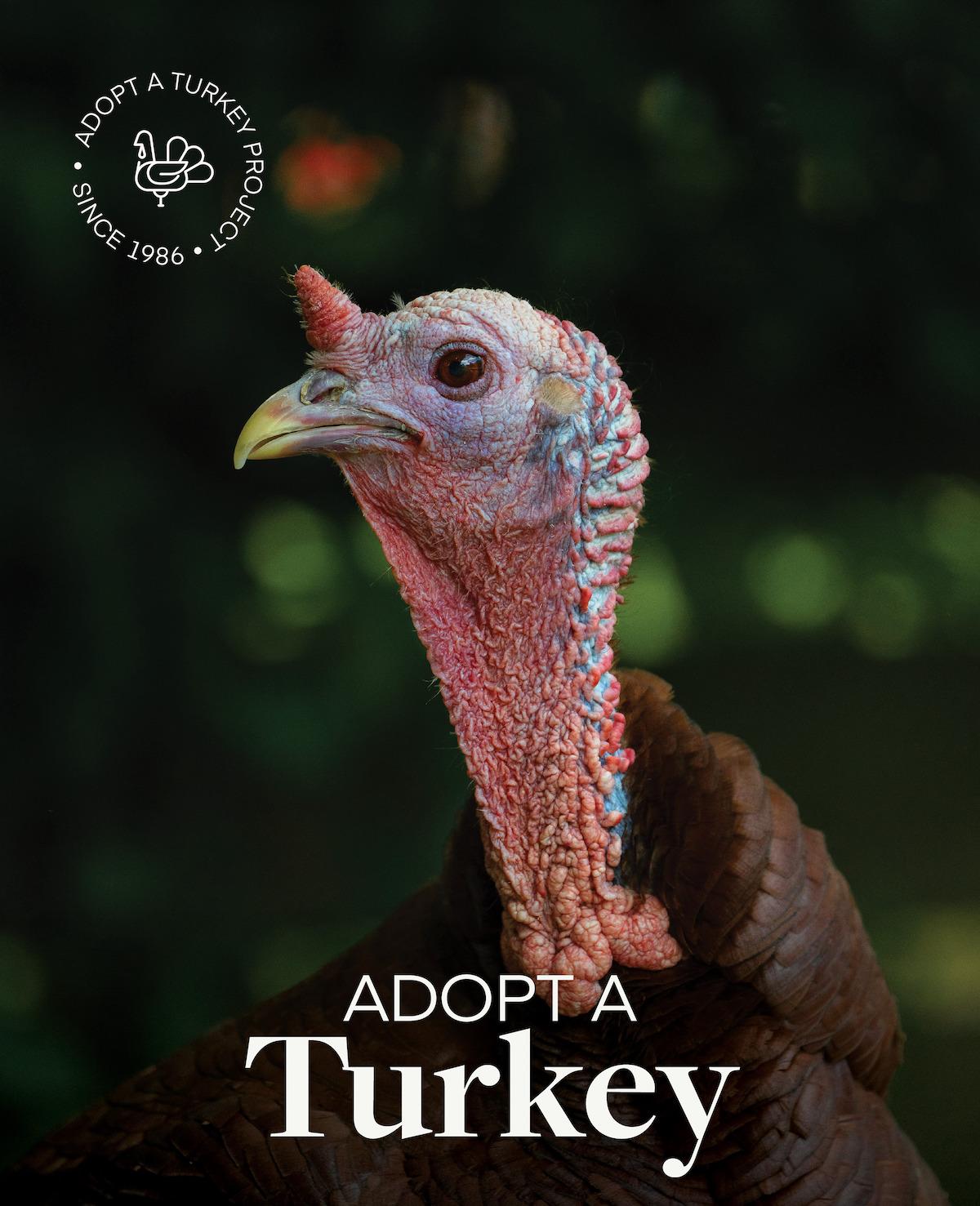 Article continues below advertisement
Farm Sanctuary runs an "Adopt a Turkey" program every Thanksgiving.
Farm Sanctuary was founded in 1986; since then, it has been known as the U.S.'s first sanctuary for formerly farmed animals, as well as an advocacy organization that encourages people to see farmed animals as living beings, rather than part of the food system. Farm Sanctuary has locations in Watkins Glen, N.Y., and Los Angeles, Calif.
Every Thanksgiving, Farm Sanctuary runs its "Adopt a Turkey" program. For $35, anyone can symbolically adopt one of the rescued turkeys who live at Farm Sanctuary. In exchange for the donation, Farm Sanctuary will send adopters a personalized adoption certificate that can be displayed on social media and/or your Thanksgiving table, as a powerful reminder of why you are not eating a turkey on "Turkey Day."
You can even take a quiz to find the perfect turkey for you to symbolically adopt.
Article continues below advertisement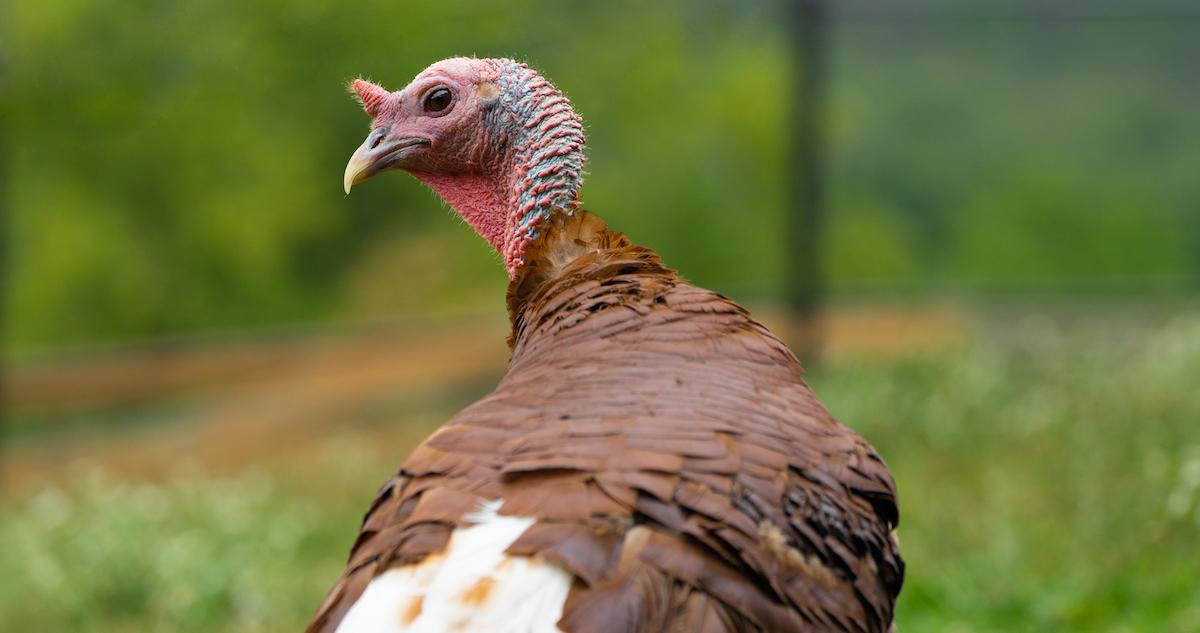 Each year, Farm Sanctuary partners with a few famous people who have pledged to take part in the program — and this year's celebrity partners are very exciting. Here's what each of them had to say about adopting turkeys!
Article continues below advertisement
Rainn Wilson
"As we approach the holiday season, it's so important to stay mindful of the impact that our rituals of consumption have on the planet and on the agricultural system," Wilson — who describes himself as "an aspiring vegan" — announced in an Instagram video discussing the Adopt a Turkey program.
"Your one time donation, helps Farm Sanctuary care for rescued turkeys and protects other rescued farm animals and allows them to live beautiful lives," he added, encouraging fans to take the quiz and adopt a turkey.
Article continues below advertisement
Alicia Silverstone
Actress Alicia Silverstone is a longtime vegan and animal advocate. She shared a beautiful video of herself and her son Bear interacting with animals at the sanctuary to announce her involvement in the Adopt a Turkey program.
"Saying, 'I'm not going to eat a turkey this year' means I am taking a stand on the side of making change; on the side of standing in my beliefs, and saying 'Actually, I don't want to contribute to climate change. Actually, I don't want to hurt animals,'" Silverstone said in her video.
Article continues below advertisement
"Why is one an animal that we love and sleep with and kiss, but another animal is one that we've allowed to be tortured, and brutally slaughtered?" Silverstone continued, comparing turkeys to dogs. "We're very hopeful that more people will stop eating turkeys, adopt turkeys [instead], and make their Thanksgiving truly about gratitude."
Sarah Silverman
Comedian Sarah Silverman doesn't find anything funny about killing turkeys for Thanksgiving.
"One of my favorite animal advocacy organizations is Farm Sanctuary. They rescue farm animals from abuse, give them safe homes, and use their stories to show that these animals are friendly and curious and loving creatures that deserve compassion," Silverman said in a recent video on Farm Sanctuary's Instagram account.
Article continues below advertisement
"Everyone knows we got a big holiday coming up centered around eating one of these animals — the turkey. You know, 68 million turkeys will be killed for the holiday season alone," she continued, before encouraging people to symbolically adopt a turkey this year.
Bellamy Young
Actress Bellamy Young, who played Mellie on Scandal, wants your Thanksgiving to be scandal-free by omitting the turkeys from your table.
Article continues below advertisement
"Farm Sanctuary and I would like to invite you to make a new holiday tradition by sponsoring a rescued turkey," Young, who has been vegan since 1998, said in an Instagram video. "Through Farm Sanctuary's Adopt a Turkey project, you can make a one-time donation to help turkeys who have been rescued from abuse, neglect, factory farming… but also to help Farm Sanctuary do their work all year long."
"Of the 223 million turkeys that are slaughtered each year 68 million of those are for the holidays alone," Young added. "So let's try and offset that with a little joy."
Many other farmed animal sanctuaries run their own symbolic turkey adoption programs in honor of Thanksgiving, including Woodstock Sanctuary in New York and the Riley Farm Rescue in Connecticut.