Lovable Farm Animals Are 'Saved by the Barn' on New Animal Planet Show — Exclusive
Animal Planet's 'Saved by the Barn' is capturing hearts with stories of rescued farm animals — we interviewed Barn Sanctuary's Executive Director Kelly Holt.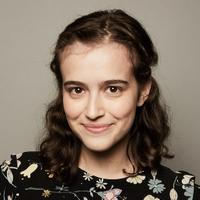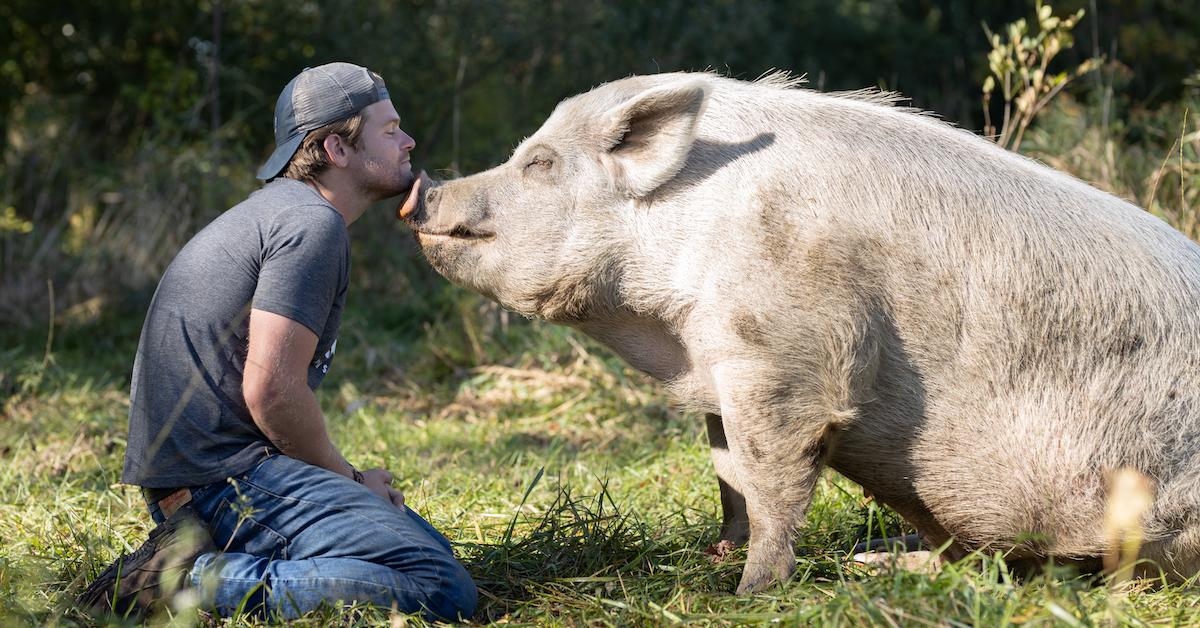 If you've ever teared up watching a video of unlikely animal pairs becoming BFFs, rescued goats stepping onto grass for the very first time, or that escaped bull running through Brooklyn, get ready to happily sob your way through Saved by the Barn, Animal Planet's newest reality show.
Article continues below advertisement
Much unlike the other animal-focused reality show of the moment, this one is free of murder, mayhem, and madness; instead, Saved by the Barn tells the story of Barn Sanctuary, a farm-turned-animal sanctuary in Chelsea, Mich. that has rescued around 400 farmed animals from abuse, neglect, and the animal agriculture industry. Saved by the Barn gives viewers an inside look at various animals' rescue stories, the hard work and compassion that goes into caring for the animals, and the dynamics of the Barn Sanctuary team.
To get the inside scoop on Barn Sanctuary's founding, how Saved by the Barn came to be, and how viewers can support the sanctuary and its mission, Green Matters recently caught up with Kelly Holt, the sanctuary's Executive Director and one of the main (human) subjects on the show.
Barn Sanctuary was founded in 2016 — from halfway across the country.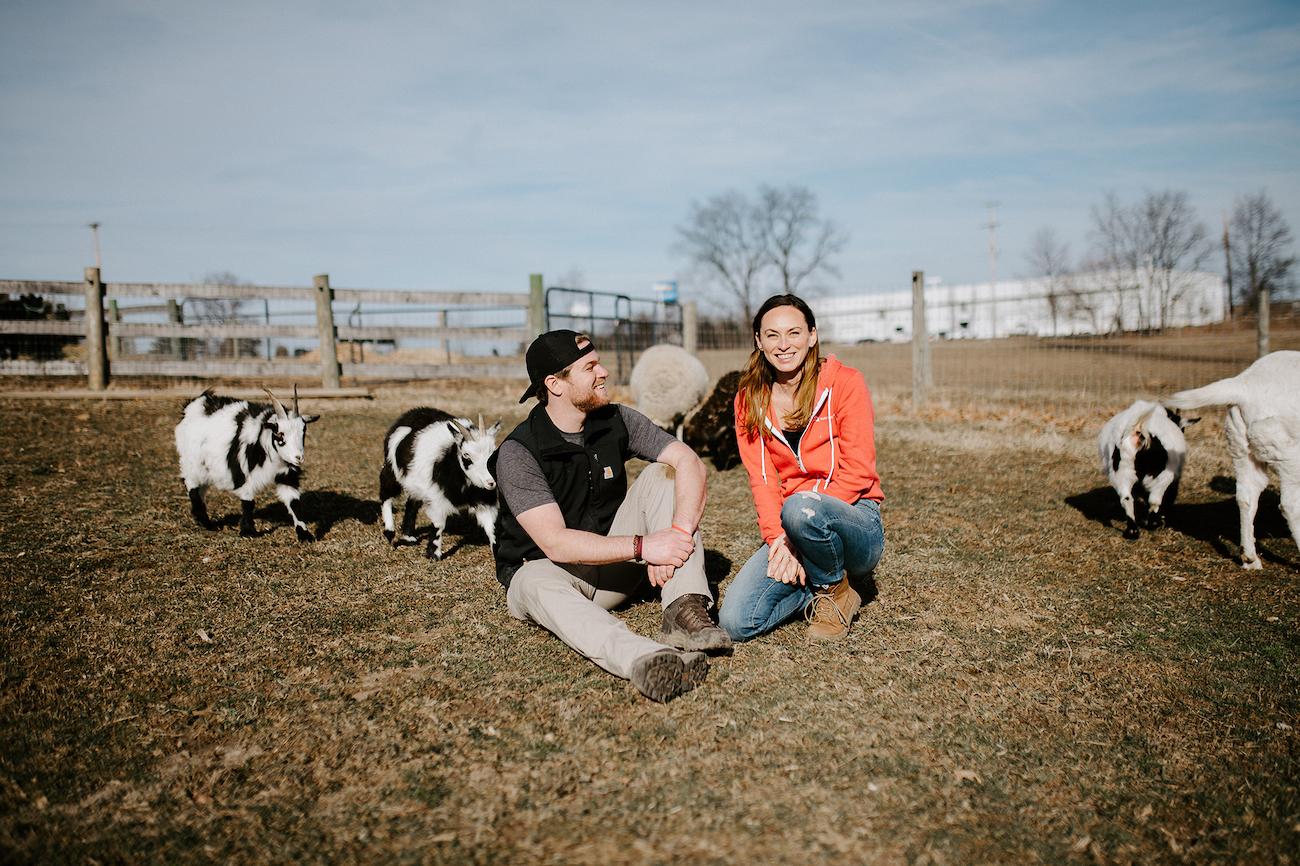 In the opening credits of Saved by the Barn, Founder and President Dan McKernan shares the short version of the story of how he founded Barn Sanctuary on his family's farm. As Kelly explained in the long version to Green Matters over the phone, she and Dan became friends while living in Austin, Tex., where they worked in marketing and tech, respectively. While grabbing dinner one night, Kelly told Dan the reasons that she recently transitioned to veganism, a lifestyle that avoids using products that come from animals — namely meat, dairy, and eggs. Going vegan is the best thing individuals can do to lower their environmental impact, according to a 2018 landmark study by the University of Oxford.
Article continues below advertisement
At the same time, Dan was looking into going vegan himself, and he was reading the book Living the Farm Sanctuary Life by Gene Baur. Baur co-founded Farm Sanctuary, the U.S.'s first official sanctuary for farmed animals, in 1986.
One day, Dan's dad Tom (now Barn Sanctuary's Facilities Director) called, and asked Dan what they should do with their family farm. Dan immediately thought to convert it into a farmed animal sanctuary, and he shared his idea with Kelly. Together from Austin, the two got to work.
Article continues below advertisement
Article continues below advertisement
"I had always loved animals, but I had never considered working with them," Kelly tells Green Matters. "At the time, we were both working full time jobs and we hadn't secured the funding to afford to quit our jobs to work on the nonprofit full time. So we actually just worked on getting the website live, and I helped him with some initial marketing strategies."
While holding onto their private sector jobs, Kelly and Dan were able to secure nonprofit status, hire an experienced animal care director, raise the money they needed to get Barn Sanctuary off the ground, and rescue their first few animals.
Article continues below advertisement
"Once we got the funding to be able to quit our jobs in Austin, we both moved up to Barn Sanctuary together," Kelly recalls.
While Dan's family lived locally in Chelsea, Mich., Kelly knew virtually no one in town outside of the McKernans. But luckily, she soon had plenty of cuddly, pigs, chickens, and more to fill her time.
Article continues below advertisement
Barn Sanctuary is home to more than 100 animals.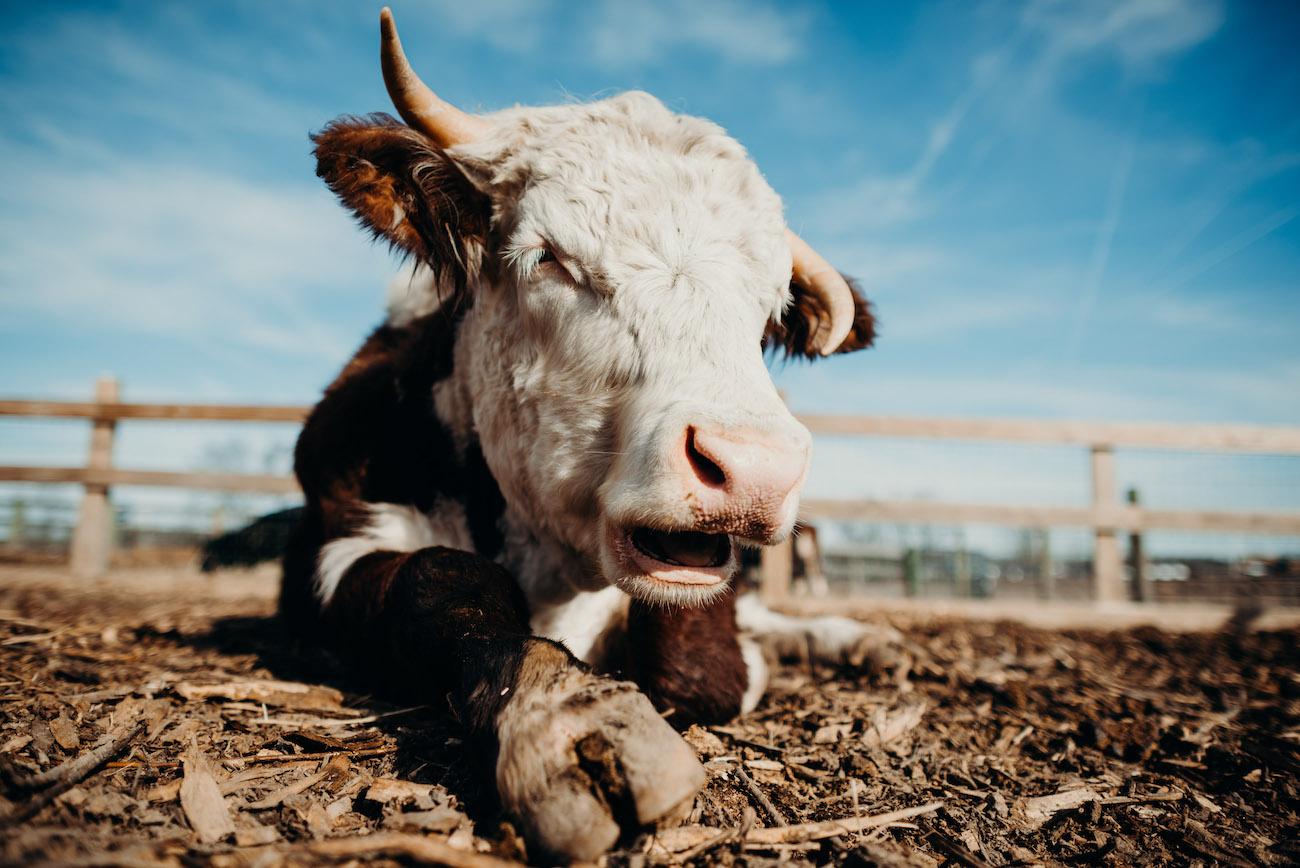 Since its founding four years ago, Barn Sanctuary has rescued around 400 animals, including cows, pigs, chickens, turkeys, goats, sheep, ducks, geese, and donkeys. Currently, the sanctuary is home to about 100 animals. Each animal has a name, and you can read all of their rescue stories on the sanctuary website.
One of the most heartwarming rescues shown on Saved by the Barn so far is of Kelly's namesake: a Nigerian dwarf goat named KJ, short for Kelly Jr.
Article continues below advertisement
Article continues below advertisement
KJ was bred to become a dairy goat on a working farm, where her eventual fate would have been death. But as her mother tried to give birth to her, KJ was breech, and so the farmer pulled her out following a veterinarian's instructions. KJ's tendon was instantly severed, leaving her leg essentially dangling from her body. Ignoring two vets who recommended euthanasia, the farmer instead took KJ to Barn Sanctuary when she was just 2 days old. Now, a year later, KJ's leg is completely healed, and she is thriving at Barn Sanctuary.
Article continues below advertisement
Animal Planet's 'Saved by the Barn' all started with a viral video.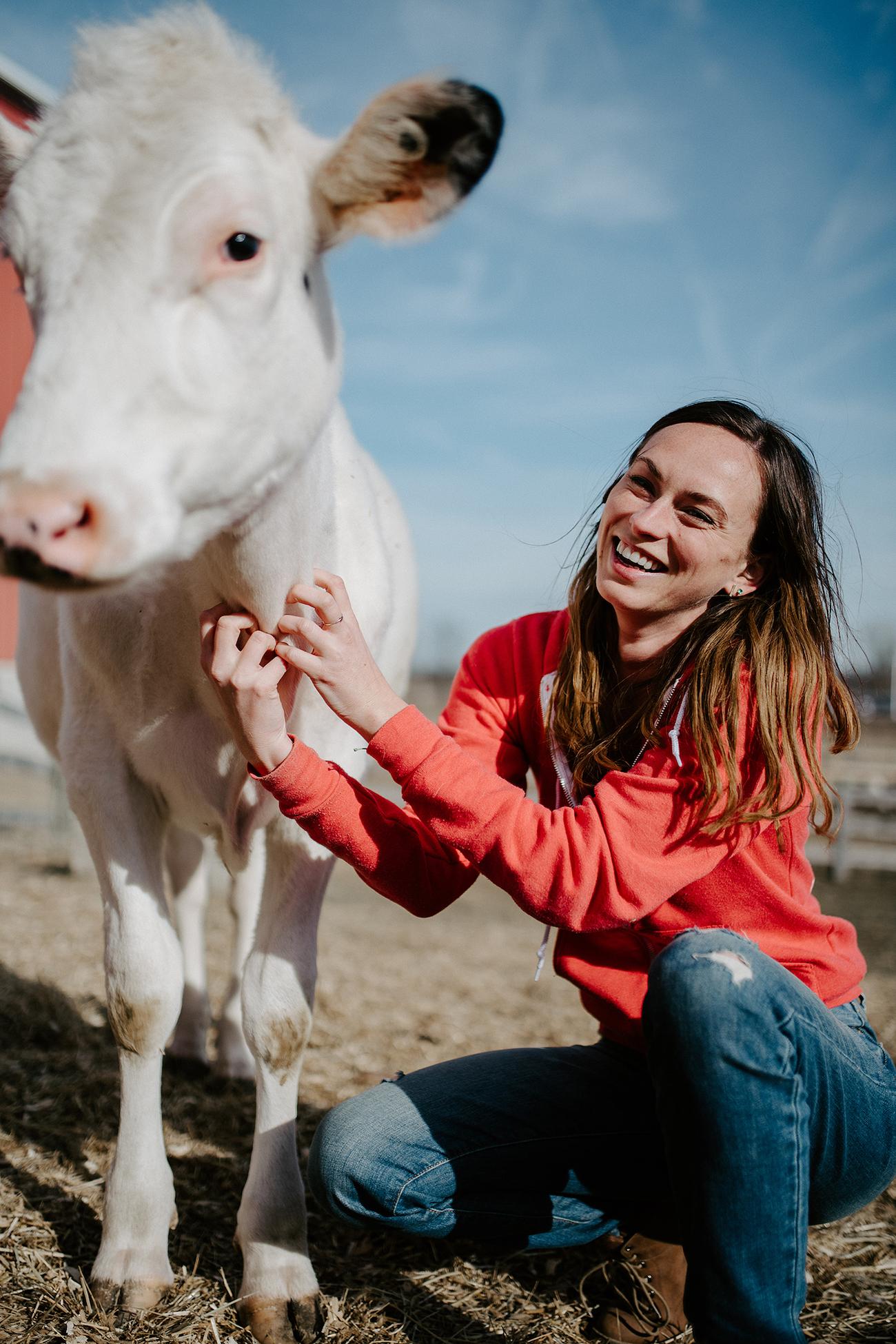 Article continues below advertisement
After vetting all their options, the Barn Sanctuary team chose High Noon Entertainment, the production company responsible for HGTV's Fixer Upper. The team came out to the sanctuary for a few days, shot some footage, and put together a highlight reel to pitch to networks. Animal Planet bought the series, and High Noon Entertainment shot Season 1 over the course of 2019.
Article continues below advertisement
The response to the 'Saved by the Barn' TV show has been incredible.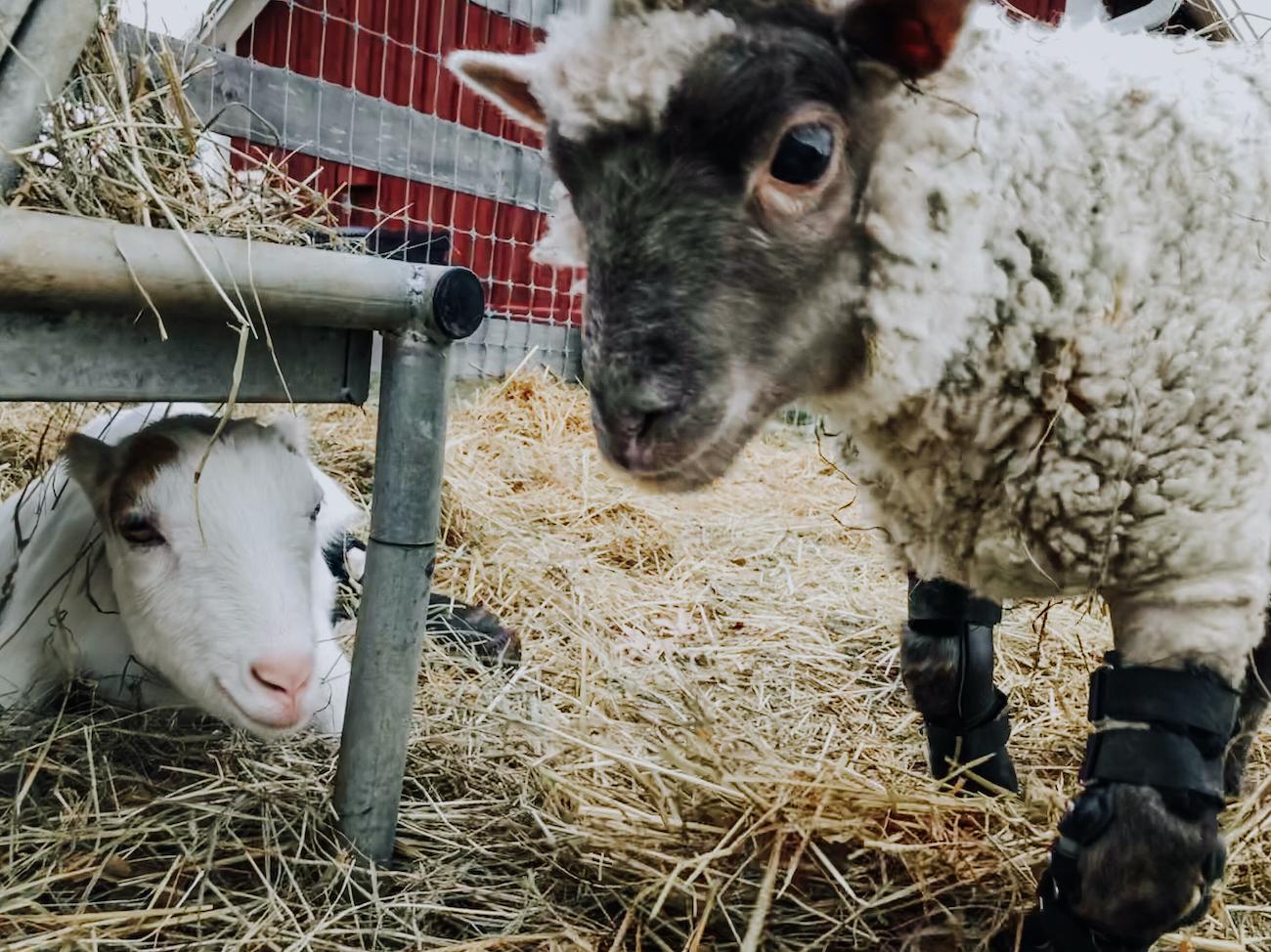 Since Saved by the Barn premiered, viewers have fallen in love with the animals on the show. Kelly has received numerous messages from fans who have been touched by the heartwarming rescue stories on the show — but one stands out:
"A woman recently reached out who's been vegan for a really long time, and her husband [isn't vegan]. She's struggled with talking with him about it in the past. She's been watching our show, and he won't sit down and watch it with her, but he'll be in the room.
She was talking to her son about it, and she mentioned my name, and her son asked, 'Who's that?' And her husband chimed in and said 'Oh, she's the Executive Director.' And she thought it was so cool to find out that he was paying attention to the show. So she's hopeful that it might help him think about things differently."
Article continues below advertisement
The show's messaging is joyful and subtle.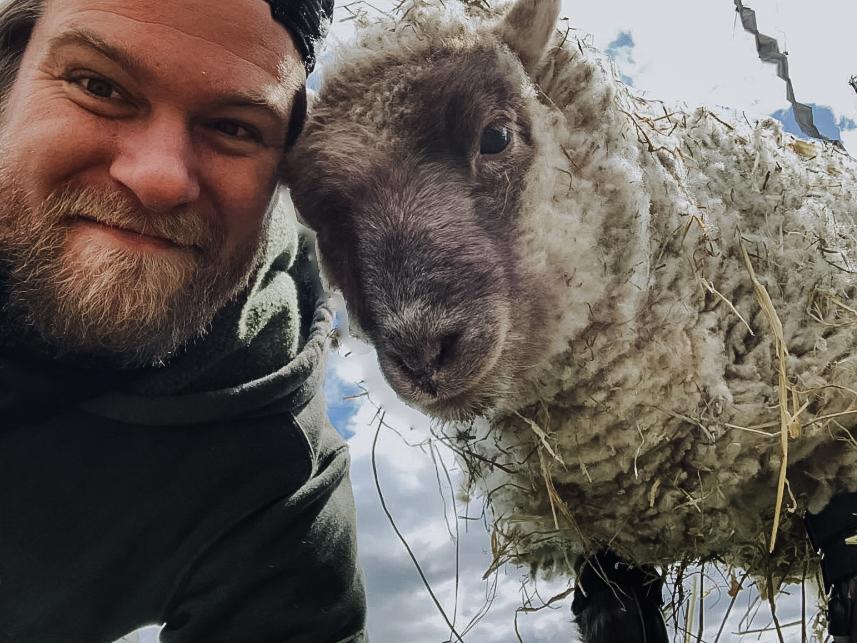 By their very existence, farmed animal sanctuaries combat the inhumane animal agriculture industry. Their goal is to motivate people to start looking at farmed animals as individuals instead of food, which often inspires visitors to stop eating animal products. Saved by the Barn doesn't shove that message in viewers' faces, and thus far, hasn't even mentioned veganism; instead, the show keeps its messaging subtle by simply focusing on the joy of rescuing animals, hoping viewers will feel inspired and do their own research into animal agriculture and veganism.
As Kelly explains, the network and production company have the final say on what makes the cut — but remaining a "welcoming introduction" to these topics is part of Barn Sanctuary's general approach.
Article continues below advertisement
"We do have educational information on our website, we do have educational tours where we try to connect what happens in these industries," Kelly says. "But with the show — and our rescue stories and a lot of our marketing — our goal is really just to reach the widest and most diverse possible audience that we can, and to connect with people — no matter what their diet is, who they are, where they live — connect them to the stories of the animals that we rescue and build that relationship through the heart first with these stories. Because when we talk about veganism or plant-based diets or animal agriculture education, it can be ostracizing for a lot of people, and that's not our goal. We just want to be able to welcome as many people as possible into the work that we do, and meet them wherever they are."
Article continues below advertisement
That said, if the Barn Sanctuary team is given more creative control in the future, Kelly would love to include more education on animal agriculture and resources on transitioning to an animal-free diet into the show. "I think in the future, if we get a Season 2 or 3, and the show is a success, we can have a little more say in that," she says.
Article continues below advertisement
Did Animal Planet renew 'Saved by the Barn' for Season 2?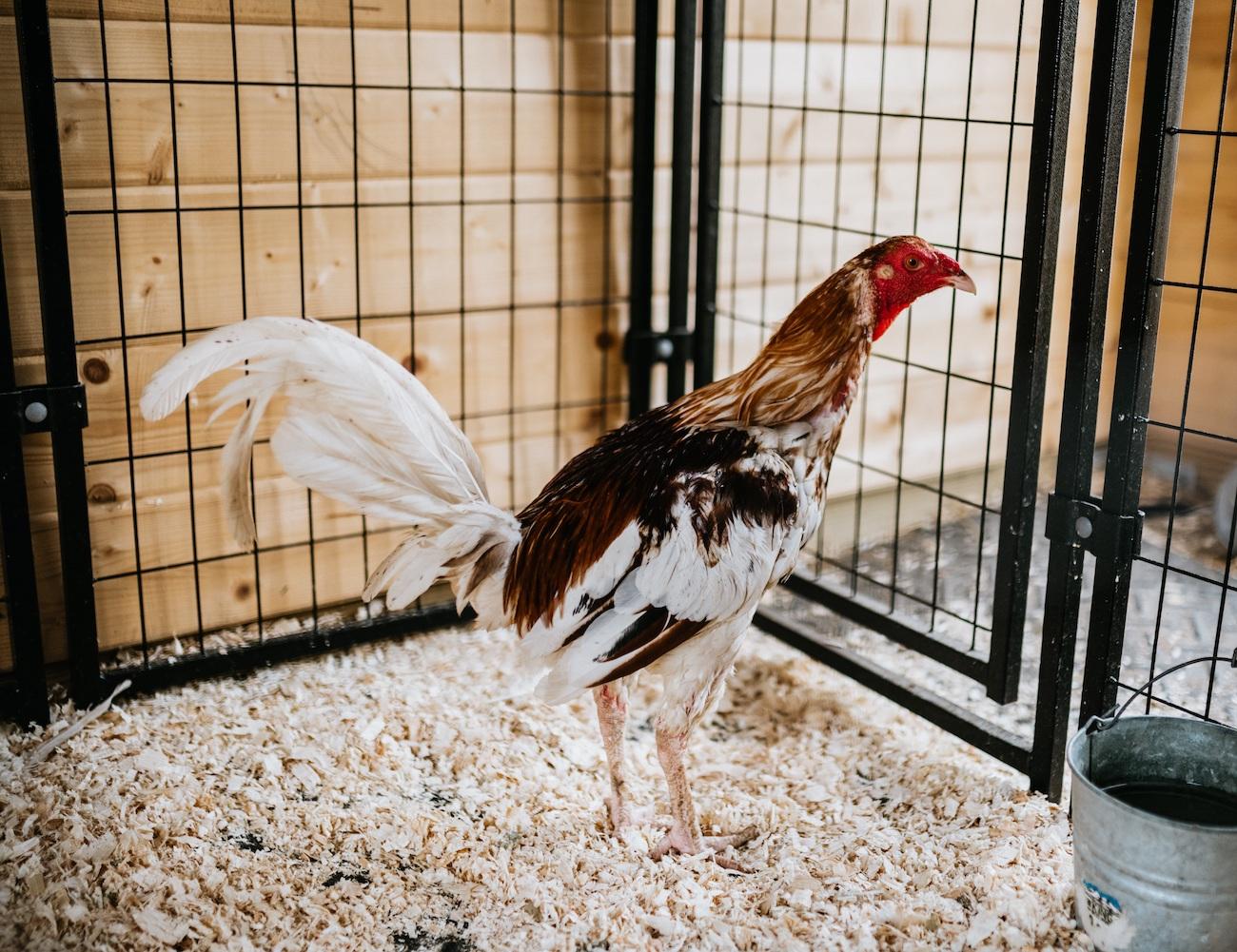 Saved by the Barn is currently in the midst of a 12-episode Season 1. There's no word yet if the show is renewed for a second season, but Kelly has high hopes thanks to the show's high ratings.
In the meantime, there's so much more to look forward to this season. Kelly says Episode 11 features a "really intense, hard rescue," making it one of her favorite episodes of the season. "It was a really hard one for our team, so I'm interested to see how people respond," she says.
Article continues below advertisement
How can 'Saved by the Barn' viewers help farmed animals?