Though Rodeos May Seem Fun, They Cause Immense Abuse to Horses and Cattle
Animal abuse in the rodeo industry is rampant — so rampant that people protest rodeos constantly.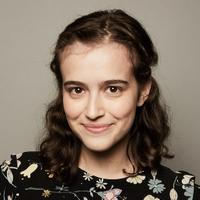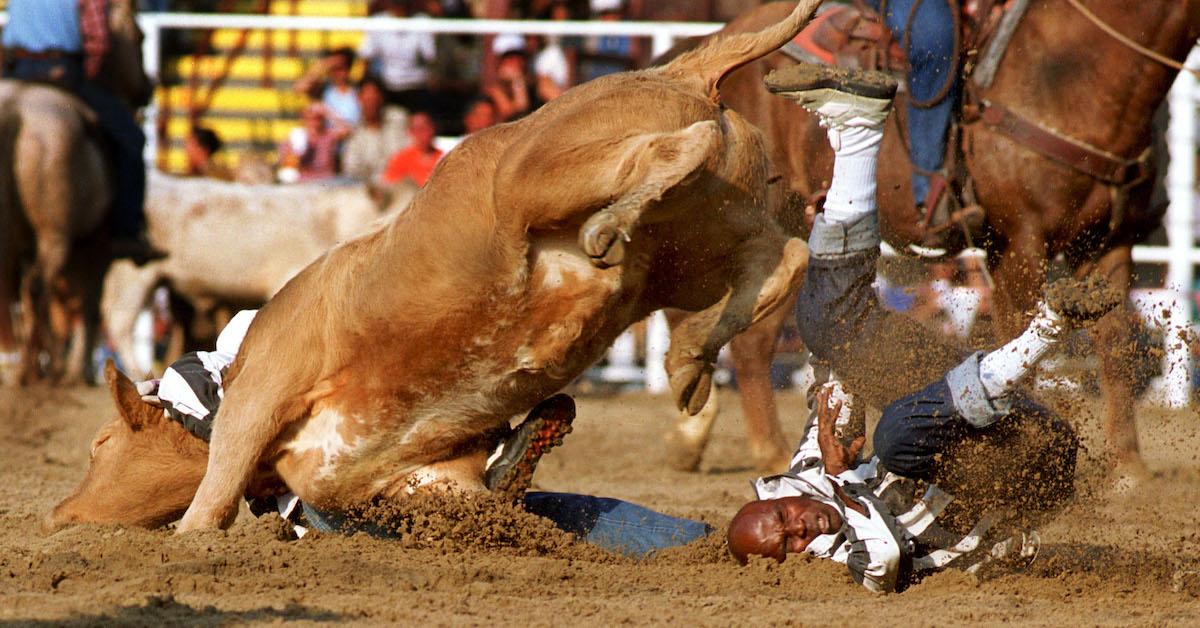 If you're an animal lover, you may have considered going to a rodeo, in order to witness cattle and horses pull off impressive feats for rowdy audiences. However, if you knew what really went on behind the scenes at animal rodeos, you'd be content never going to one again. Unfortunately, animal abuse in the rodeo industry is rampant — so rampant that people protest rodeos constantly.
Article continues below advertisement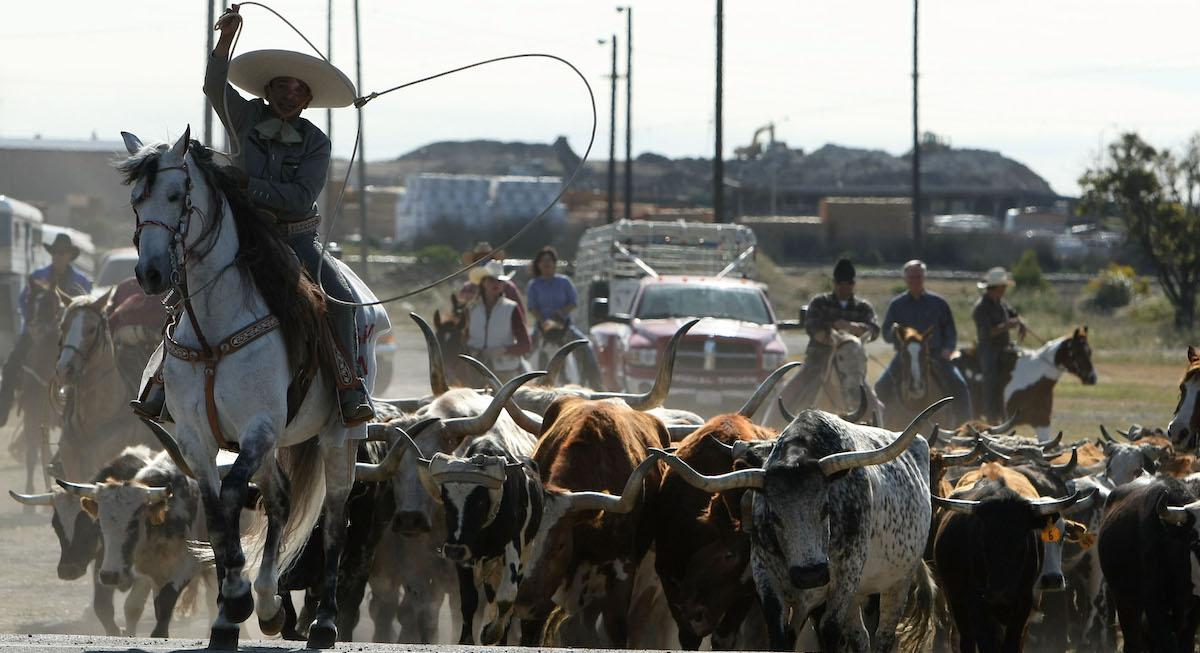 Article continues below advertisement
What is a rodeo?
Rodeo is a sport composed of a series of contests involving cowboys and cowgirls and captive animals. The animals used are primarily horses (such as broncos) and cattle (including bulls, steers, and even calves).
Contests at rodeos include calf roping, steer roping, steer wrestling, horse riding, bull riding, and wild cow milking, according to Adopt An Animal Kits. There's also bull dogging, barrel racing, and steer undecorating, according to the Bill Pickett Rodeo.
The animals used in these events have been trained to perform — and that training is no easy task for the animals.
Article continues below advertisement
Are rodeos abusing animals?
There is ample evidence that people abuse animals in the rodeo industry. As explained by the Animal Legal Defense Fund (ALDF), during rodeo training sessions, trainers use painful tools to teach animals to perform tricks; these tools include metal spurs; ropes; a hotshot, which is an electric prod that causes immense pain to animals; and bucking straps, which burn an animals abdomen and groin, and can cause longterm injuries.
The ALDF also notes that animals used in rodeos have been documented bearing injuries including: punctured lungs; damage to internal organs; ripped tendons; torn ligaments; injured tails; broken bones including backs, legs, ribs, and necks; and even "agonizing deaths."
Article continues below advertisement
And as with animals in other industries, such as animal agriculture (where animals are raised for meat, dairy, and eggs), the rodeo industry is not governed by many rules concerning the welfare of its animals. According to the ALDF, the Animal Welfare Act does not apply to rodeos. Additionally, the Professional Rodeo Cowboys Association allows animals used in its rodeos to be confined on transport trucks for up to 24 hours with no food or water.
Animal rights organization PETA notes that riders sometimes give bulls anabolic steroids to make them stronger and more combative in competitions. A rodeo participant even stated "I think damn near everybody's doing it" in reference to injecting bull riding competitors with steroids.
Article continues below advertisement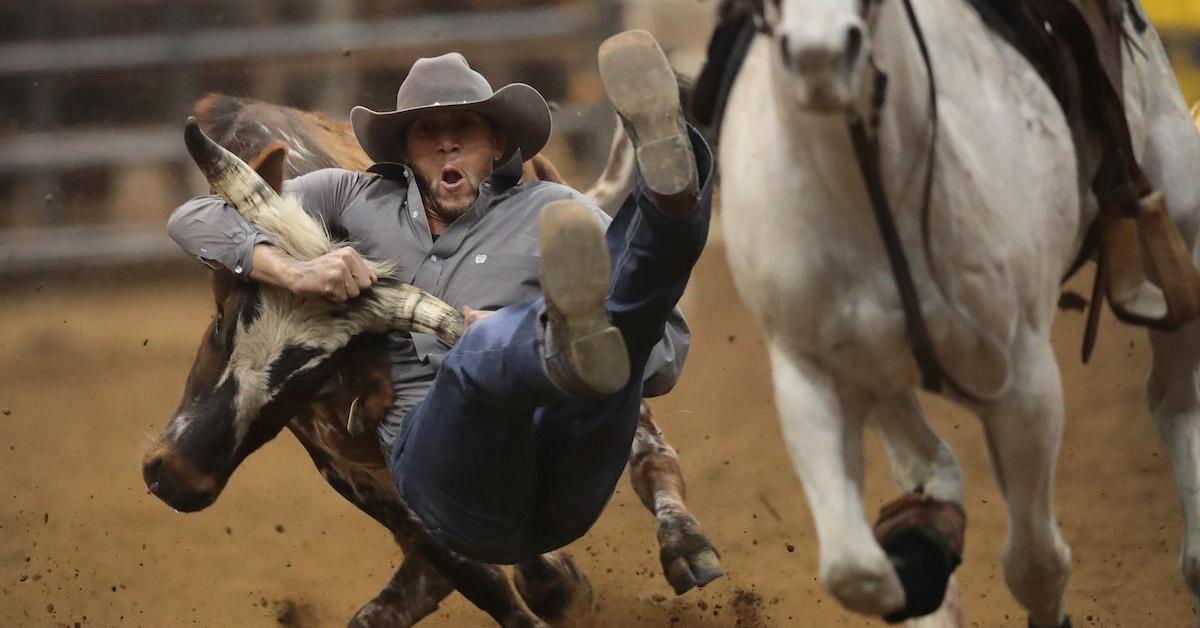 And if a cow makes it to the end of their rodeo career without dying, they are typically sent to a slaughterhouse to be killed, as per PETA. In fact, many injuries that rodeo animals were subjected to have been observed in slaughterhouses. Veterinarian Dr. C.G. Haber, who inspected meat in slaughterhouses for the government, often saw animals: who were "extensively bruised" with their skin barely attached to their flesh; with multiple ribs broken; with punctured lungs; and many other injuries sustained during rodeo events, as per Adopt An Animal Kits.
Article continues below advertisement
Not to mention, the humans involved in the rodeo industry — from trainers to "athletes" — often sustain injuries from the animals who they have trained to be aggressive. For instance, during a bull riding event in December 2022, a bull threw 28-year-old cowboy Reid Oftedahl to the ground. The incident caused Oftedahl to experience brain bleeding and fracture his spinal cord, as per Minnesota news outlet Bring Me The News.
If a rodeo comes to your town, consider getting involved in local protests against this cruel form of "entertainment."