Air Pollution Worsens Osteoporosis Among Menopausal Woman, New Study Shows
Osteoporosis is a condition that affects many older people — particularly women — and a recent study shows that air pollution makes it even worse.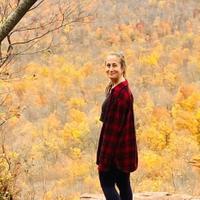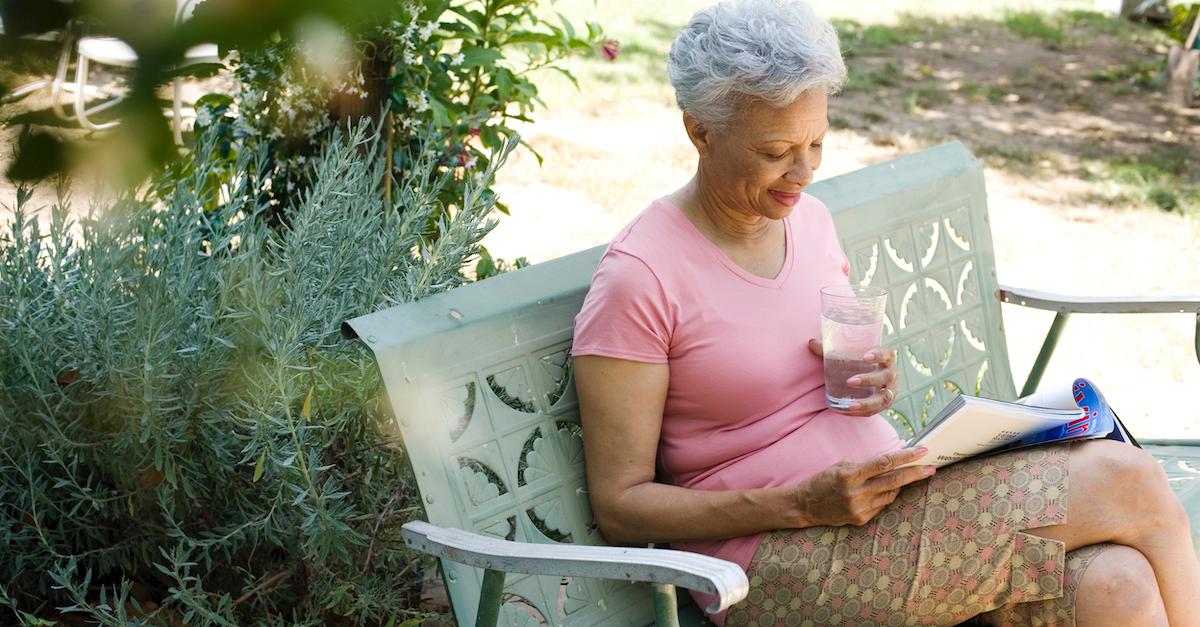 Air pollution triggers and exacerbates a number of ailments. It has increased cases of childhood asthma, is linked to several types of cancers, and is even connected to various mental health conditions. And scientists only recently discovered air pollution can also worsen osteoporosis — particularly among menopausal women. After studying 9,000 women living in four different parts of the U.S. over six years, they found a correlation between increased air pollution and decreased bone density.
Article continues below advertisement
The study, which received funding from U.S. National Institutes of Health, supported findings from a study conducted by the same group several years ago.
"Osteoporosis heavily affects postmenopausal women and is influenced by environmental exposures," reads the background of the study, which was published to eClinicalMedicine on Feb. 14, 2023. "Determining the impact of criteria air pollutants and their mixtures on bone mineral density (BMD) in postmenopausal women is an urgent priority."
"We conducted a prospective observational study using data from the ethnically diverse Women's Health Initiative Study," the study continues. "In cross-sectional and longitudinal analyses... [the models] suggested that nitrogen oxides exposure was inversely associated with whole-body and lumbar spine BMD."
While the results from these tests are worrying, to say the least, they're essential in improving public health, and environmental wellbeing, overall.
Article continues below advertisement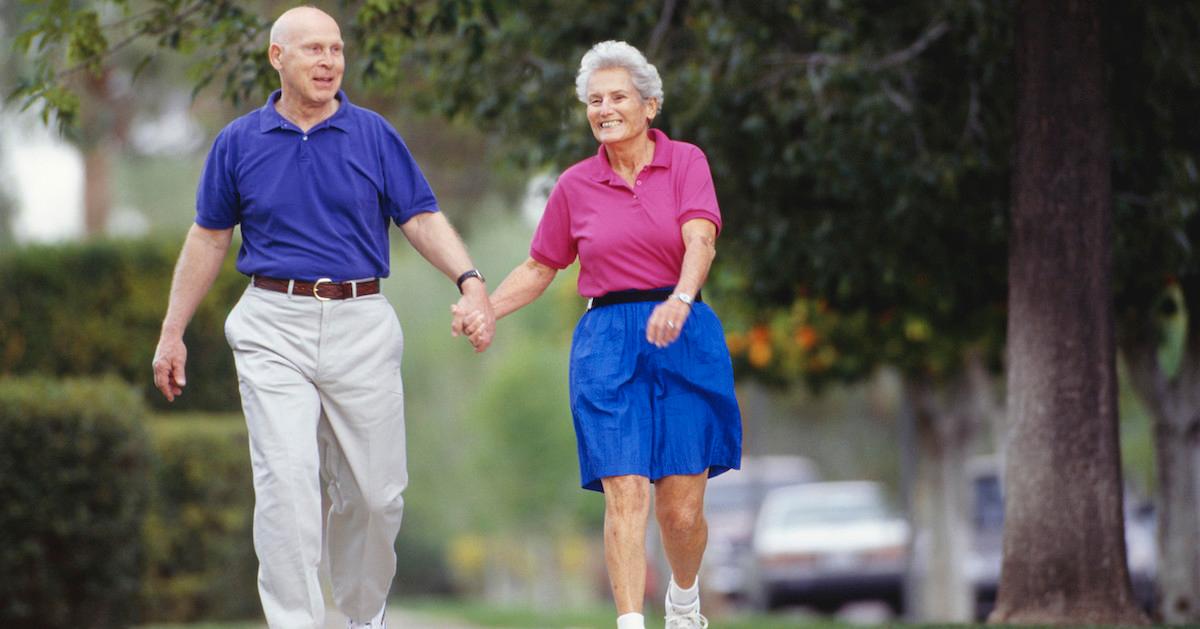 How is air pollution linked to osteoporosis?
After scanning the bones of 9,000 women from four different parts of the U.S. over the course of six years, scientists found that air pollution doubles bone density loss — which means it also doubles the acceleration of osteoporosis.
According to The Guardian, about 10 million people in the U.S. alone struggle with osteoporosis, with the majority being women. It causes fractures, and since it often affects older people, it tends to lead to a major decline in movement and overall independence.
Article continues below advertisement
"We should identify, and eliminate, critical factors that affect human health during aging," co-author of the study, Dr. Diddier Prada, stated via The Guardian.
"Postmenopausal women are susceptible to bone fractures and reductions in bone mineral density because of estrogen reduction but also air pollution," he contrinued. "Further action is needed to reduce air pollution from diesel vehicles and wider fossil fuel use to protect public health. These may result in enormous reductions in hospitalization, costs, and even mortality."
The findings showed the lumbar spine was most susceptible part of the body to experience to bone loss, as a result of exposure to nitrogen oxides. Nitrogen oxides, which are found in the air as a result of traffic (particularly diesel cars), exceed limits in Europe and the U.K.
With more studies being done, it will hopefully encourage particularly pollutive countries such as the U.S. and much of Europe to make serious changes, and to make a stronger effort to limit fossil fuel emissions.
Article continues below advertisement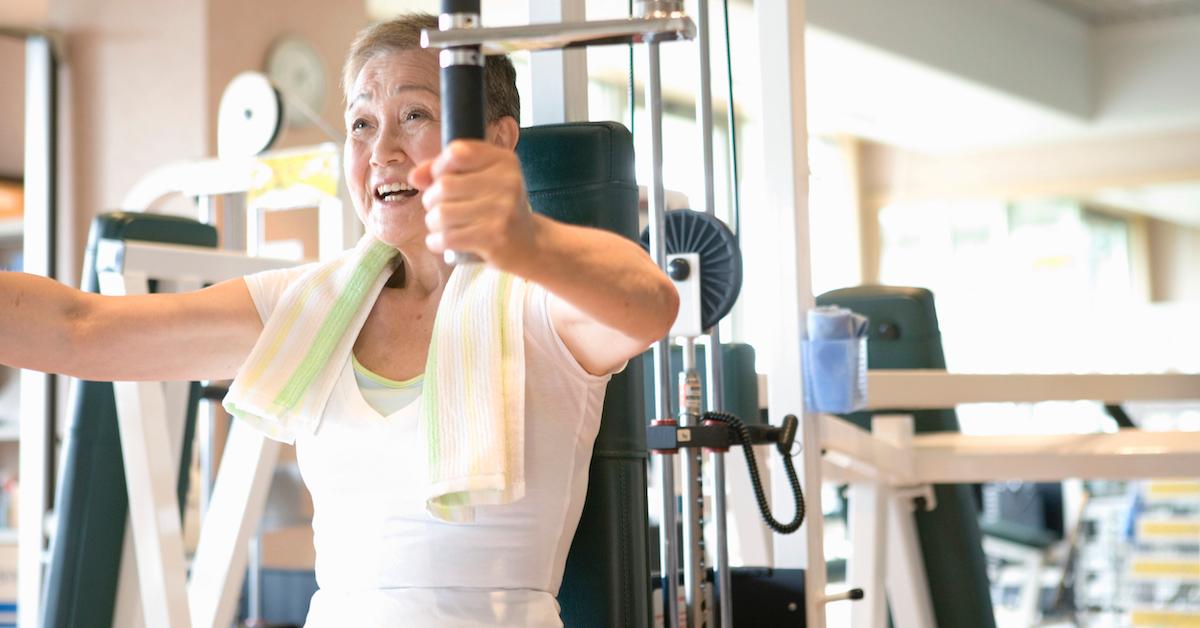 How to prevent osteoporosis:
To prevent increased exposure to air pollution, which could ultimately prevent osteoporosis from worsening, it wouldn't hurt to better monitor and improve the quality of air inside your home. You can also do your part and transition to an electric vehicle, and consider living outside a major city, where air pollution is worse.
But in general, there are other ways to curb osteoporosis.
After consulting with a doctor, you can prevent osteoporosis by taking a calcium and vitamin D supplement, to keep your bones strong and healthy.
The National Institution of Health also recommends staying active — jogging, lifting weights, walking, and tennis can help keep your bones strong. Refraining from smoking and limiting alcohol consumption also helps maintain your bone mass and overall health. Until stricter limits are enforced, taking these preventative steps is incredibly important.