Air Pollution in India Is So Bad That Schools Are Actually Closing
India is suffering from major environmental and public health issues — as air pollution continues to skyrocket, the sky is being flooded with smog.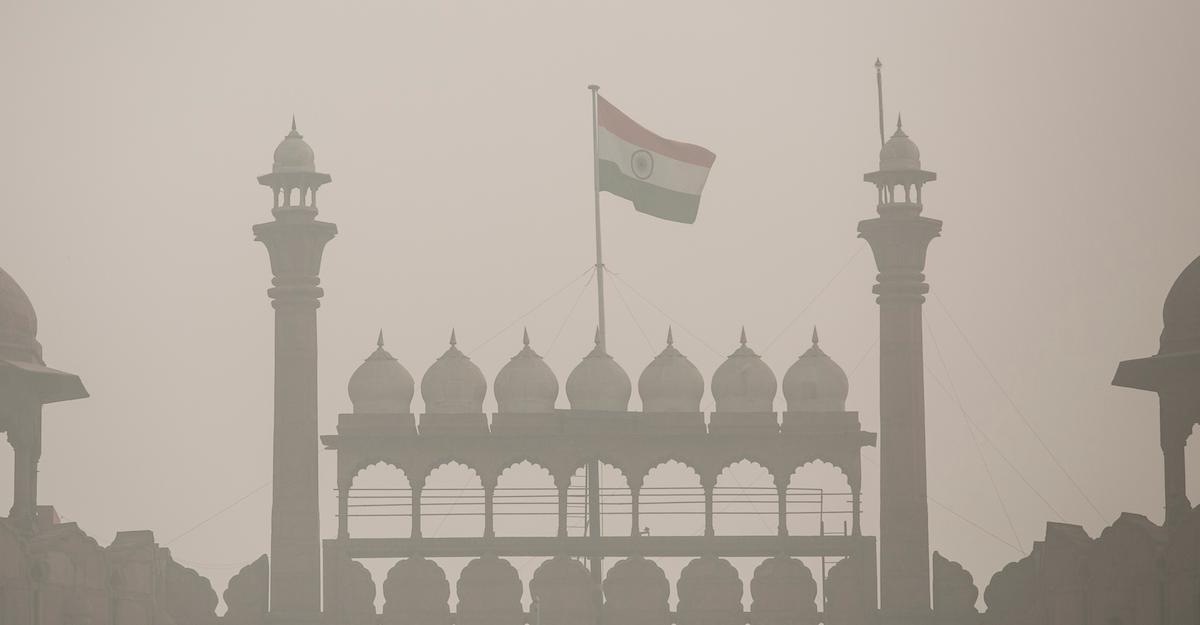 Over the last few years, India has established many climate goals — and has been on-track to achieve them. At the beginning of 2021, India announced it would attain its goal to reach 40 percent electric power capacity by the end of 2022, a few years earlier than expected. The country is also on its way to reduce emissions by upwards of 33 percent, and create upwards of 2.5 billion tons of carbon sinks. But India's smog problem, which is caused by air pollution, is an environmental travesty.
Article continues below advertisement
Residents in cities nationwide are being advised to stay inside, to avoid breathing in polluted air. People are also being asked to refrain from driving, to lower car pollution levels.
"Meteorological conditions will be highly unfavorable for dispersion of pollutants till Nov. 18, 2021 in view of low winds with calm conditions during the night," read an announcement from the federal pollution control board, as per Reuters. Hopefully, the smog will die down soon — but what's causing it?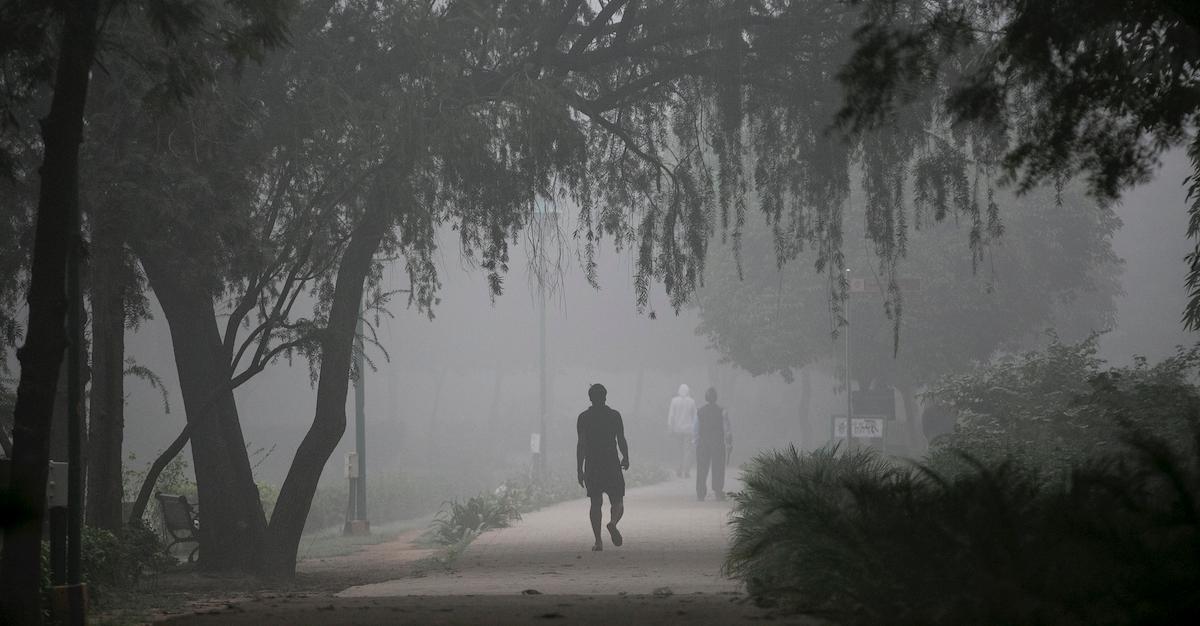 Article continues below advertisement
Why is the smog so bad in India right now?
In major Indian cities like New Delhi, the sky is filled with grey hazy smog, and people on the streets can be seen struggling to breathe, according to ABC News. Since Sunday, Nov. 14, the air quality index has been classified as "very poor" citywide, and deadly particulate matter has been measured at six times as much as it should be. This is unfortunately relatively normal for this time of year, because crop residues are burned in the wintertime to prepare for the next growing season.
Poor industrial practices and coal production are fueling the other half of the ongoing pollution crisis. Energy needs are continuously growing nationwide, however, and India has only recently changed its agreement from phasing out coal to "phasing it down" — this has been met with quite a bit of pushback from environmental experts worldwide.
"It is not at all desirable," said the Centre for Science and Environment's program director for climate change, Samrat Sengupta told AP News.
Article continues below advertisement
"Phasing out coal is technically impossible at the moment. None of the scenarios can project India will be having zero dependencies on coal by 2050," he continued.
The New Delhi government has closed its public schools across the country, construction sites are being temporarily abandoned, and government offices are working from home — needless to say, this is an environmental, public health, and economic crisis. Watch the video below, for more information on this toxic nightmare.
Article continues below advertisement
India's pollution problem is creating a serious public health issue.
As you would probably imagine, the influx of air pollution is causing a serious public health crisis among New Delhi's population of 20 million people. According to The Swaddle, increasing numbers of hospitals are reporting patients with breathing problems.
"We are getting 12-14 patients daily in the emergency, mostly at night, when the symptoms cause disturbed sleep and panic," Dr. Suranjit Chatterjee from Apollo Hospitals stated, as per The Swaddle.
Not to mention, air pollution exacerbates symptoms of COVID-19, a problem that has hit countries like India harder than others. With so many people, few hospital beds, and scarce vaccines, it's been a struggle, to say the least.
Hopefully, the government will ultimately choose to phase out coal altogether, after seeing how it affects its people's health irreparably.