This Heavily Polluted Waterway May Finally Get a Much-Needed Cleanup
On Thursday, March 31, the EPA is going to outline plans to clean up the Lower Duwamish Waterway in Seattle, Wa.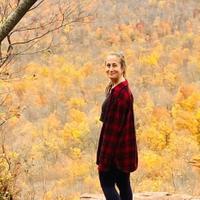 The EPA is finally cleaning up one of the dirtiest rivers in the country... 21 years too late.
The Lower Duwamish Waterway, which flows through industrial Seattle, was declared a superfund site in 2001. And now, the EPA is finally meeting with community members of King County, to outline cleanup efforts in the form of a roundtable discussion.
Article continues below advertisement
Although it's been decades, cleanup plans from the EPA have been a long time coming.
"This is what the community wants to see, the best possible cleanup we can have," James Rasmussen, of the Duwamish River Community Coalition, told KOMO News. "Today, it's not just an industrial area. We have communities that live there and they have to be consulted with."
Ahead of the meeting, per KOMO News, the EPA has identified contamination and specific areas that need increased cleanup efforts.
"Know the depth and know the width of these sites, so that when we actually go into the engineering process, which is the next process coming up, that we'll be able to do the best job of doing those cleanups," Rasmussen said.
Watch the video below to learn more about the notorious Seattle waterway.
Article continues below advertisement
Why is the Lower Duwamish Waterway so polluted?
Although one might think of Seattle as a clean, green city, its central river is anything but. Per KNKX, a 5-mile stretch of Seattle's Duwamish River, known as the Lower Duwamish Waterway, runs through a heavily industrial area. And because of irresponsible manufacturing practices, that portion of the river has become incredibly polluted.
A community organization, the Duwamish River Cleanup Coalition (DRCC), had been trying for years to get it cleaned up, once it was declared a superfund site.
Article continues below advertisement
The coalition worked with the EPA for about 13 years to figure a way to remove all of the contaminated sediment, and in 2014, they finally came to an agreement.
"This was the bargain that was set with the community. The community was actually heard," Rasmussen said at the time. However, a proposal to reduce cleanup requirements was created by polluters in the area, particularly in an section that is used by immigrants and tribe members for fishing.
The DRCC petitioned against it, and the EPA is now finally creating a new plan, once again, to fix the waterway. The group is going to have to cleanup all cancer-causing hydrocarbons (cPAHs), as well as other pollutants. Reassessments will be taking place ahead of the cleanup, and input is being gathered from locals.
The meeting will take place at 5:30 p.m. local time on March 30, but for those who can't make it in-person, they attend virtually via a Zoom presentation.
Article continues below advertisement
What is a superfund site?
In 1980, the Superfund Program was created by the government to respond to toxic waste dumps — one of the most famous is New York's infamous Love Canal. Superfund sites include anything such as: landfills, mines, or processing plants, that should be eventually cleaned up.
Article continues below advertisement
However, the EPA has slacked on its promise — for decades, superfund sites have been further contaminating land across the U.S., harming ecosystems and local residents.
Hopefully this superfund site is about to do a 180, but only time will tell.
Green Matters' new book, Green Living, is the perfect guide to living an eco-friendly lifestyle for people at every stage of the process. You can order Green Living here.