Electric Garbage Trucks May Be Coming to Pick Up Your Weekly Trash
Truck design company, Oshkosh Corporation, is teaming up with waste company, Republic Services to unleash the first fleet of electric garbage trucks.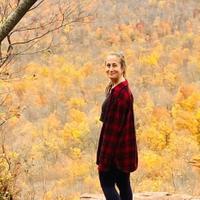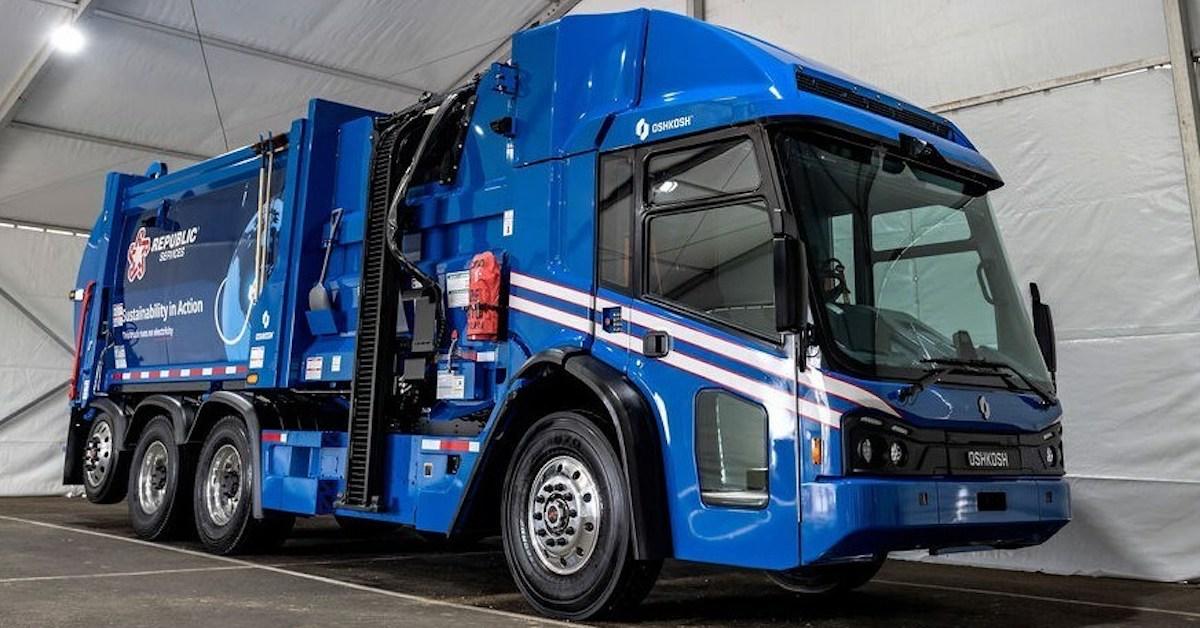 A Phoenix, Ariz.-based waste management company, which is widely regarded for its eco-friendly practices is taking things a step further. Republic Services is planning to unleash the first-ever fleet of electric garbage trucks.
On Monday, Feb. 20, the company announced its plan to partner with Oshkosh Corporation, a truck manufacturer that produces a wide range of specialty vehicles. If all goes well, an EV could be coming to pick up your weekly trash and recycling sometime this fall.
Article continues below advertisement
"As the operator of 17,000 trucks, Republic Services is uniquely positioned to advance decarbonization through our commitment to electrification, delivering meaningful environmental and economic benefits," Republic Services president and CEO, Jon Vander Ark, stated in a press release. "Our engagement with Oshkosh on the truck of the future will accelerate the transition of our fleet while providing advanced safety features and technology."
"We are pleased Republic sees the value in this first-of-its kind integrated, electric refuse collection vehicle," Oshkosh Corporation president and CEO, John Pfeifer, also stated. "We are like-minded in our commitment to electrification, active safety and advancing sustainability initiatives in communities around the world to make a difference in people's lives."
Article continues below advertisement
Electric garbage trucks could be the future of waste pick-up.
As early as fall 2023, electric garbage trucks could be picking up recycling and waste right from your driveway. Waste management company, Republic Services, has been working closely with truck manufacturer, Oshkosh Corporation, to design an entire fleet of electric garbage trucks. With a massive interior space, an extra safe enlarged windshield, automatic braking, lane-departure sensors, and 360-degree cameras, they're super safe and sustainable.
Article continues below advertisement
Within the next five years, the company — which currently operates across 47 U.S. states — will have half of its 17,000 vehicles running on clean, renewable energy.
By taking the same routes weekly, and with the opportunity to charge at night, transitioning to electric garbage trucks makes total sense.
This certainly brings Republic Services up a notch in the realm of eco-friendly waste pickup services. And with a goal to reduce Scope 1 and 2 greenhouse gas emissions by 35 percent by 2030, as to achieve the Science Based Targets initiative (SBTi) global emissions target, it seems as though the company is on the right track.
Article continues below advertisement
When and where can we expect to see these electric garbage trucks?
Currently, Republic Services already has a few electric waste trucks running in two U.S. states. However, the company's latest investment is going to spread the new fleet out across the country, making waste pickup cleaner than ever. But which cities can expect to see these electric trucks first?
According to the company's press release, Republic Services' newest EV prototypes will be rolling out to Phoenix, Ariz. as of fall 2023. Then, sometime next year in 2024, they will start rolling out to Santa Ana, Calif., Carlsbad, Calif., and Portland, Ore. So if you're a resident in any of those cities, you can anticipate some clean AF garbage trucks in the next year — we can't wait.