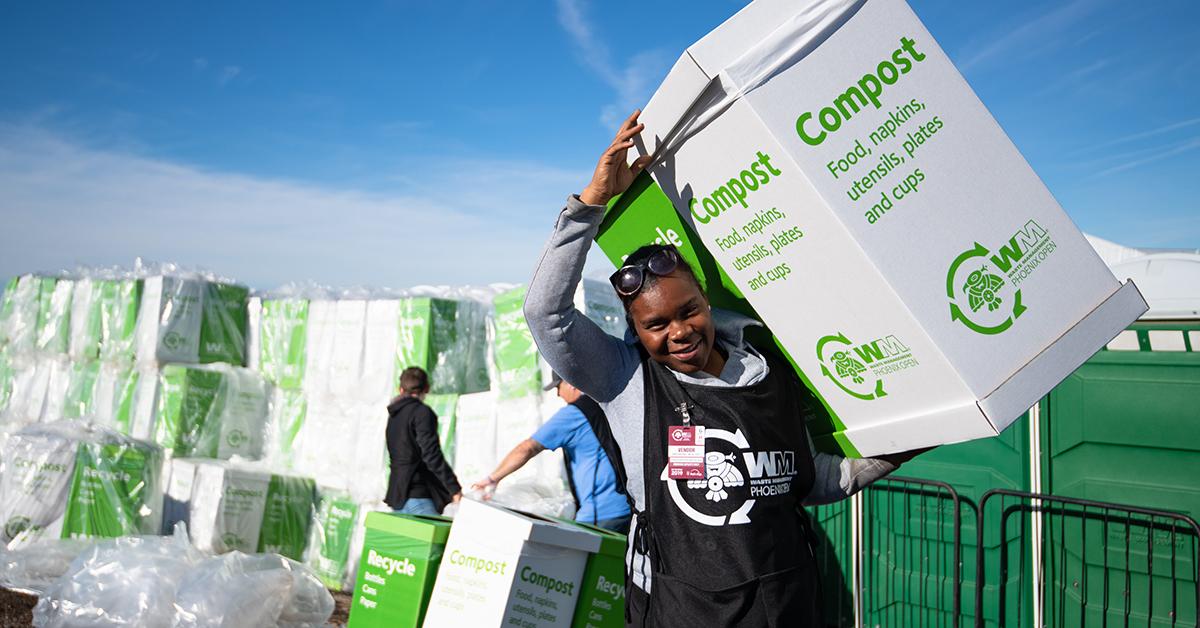 Waste Management Helps the Phoenix Open Become a "Net Neutral" Tournament
By Carly Sitzer

Jan. 31 2019, Updated 5:33 p.m. ET
For the past decade, Waste Management has been the title sponsor for the Phoenix Open; and this year marks six consecutive tournaments where the event will be zero-waste thanks to initiatives put forth by Waste Management.
Article continues below advertisement
Since 2013, the efforts to divert 100 percent of the tournament waste to recycling, composing, donation, reuse, or the creation of energy has kept more than 6.4 million pounds of materials out of the landfill and onto their next best use. And while the impact that these moves have had on the environment has been immeasurable, Waste Management has been recognized in major ways for their dedication to the zero-waste movement; last year, the event maintained its Evergreen Inspire status with the Council for Responsible Sport and achieved its second Golf Environment Organization (GEO) certification — making it not only the first PGA Tour Tournament to obtain both certifications, but also the largest event to achieve such a high level of distinction.
While it makes sense that a significant effort has been made by Waste Management when it comes to eliminating waste and prioritizing the proper disposal of everything used at the tournament, the Waste Management Phoenix Open also makes a significant impact when it comes to water consumption and clean, renewable energy.
Article continues below advertisement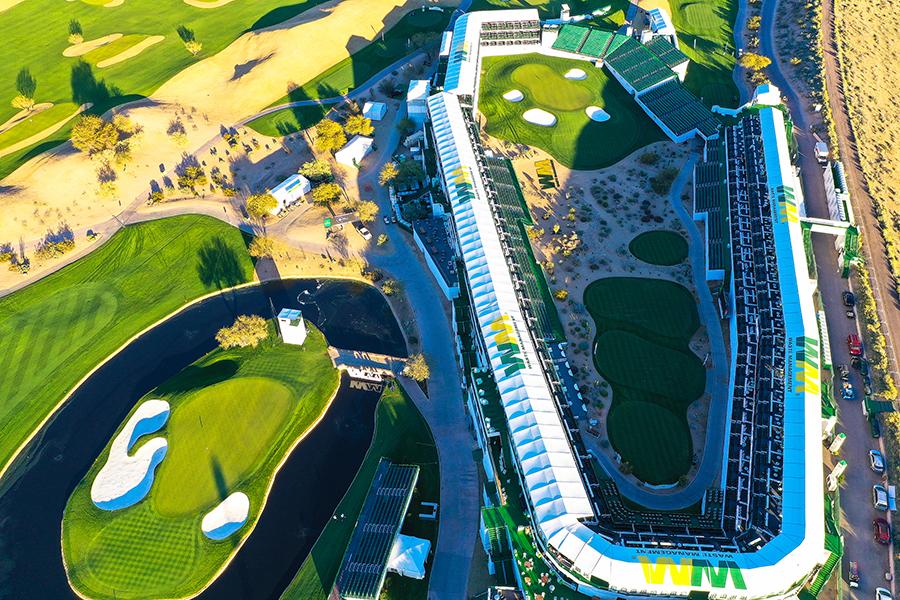 According to the tournament, the Phoenix Open purchases 100 percent renewable energy from Arizona Public Service to provide electricity for the tournament, relying on the intense Arizona sun power to derive the power from a renewable source. They also take water conservation seriously, by using hand sanitizer instead of water at most hand-washing stations, and reusing collected grey water in portable bathrooms at the tourney.
Article continues below advertisement
And all the efforts to consider the environmental impacts of the event has proven to be worthwhile; as the only waste-free sporting event, the Waste Management Phoenix Open is "net neutral," meaning it's water positive, carbon neutral, and zero-waste.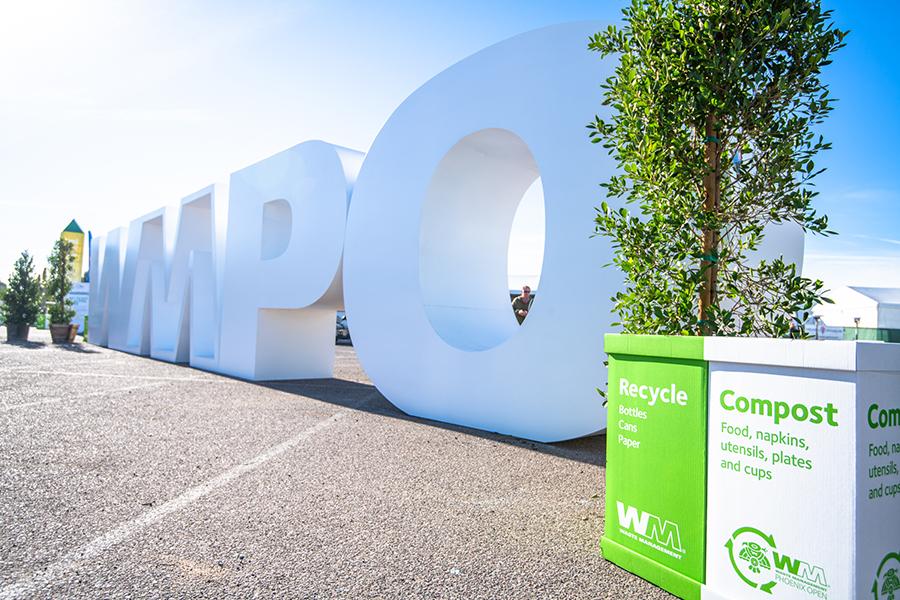 Article continues below advertisement
Waste Management's dedication to sustainability and being zero-waste is especially impressive when you consider the size of the crowd the tournament attracts; despite the finishing on Super Bowl Sunday, the tournament is known for its huge attendance numbers. This year, however, the tournament confirmed that they have no intentions on reporting attendance numbers (despite those figures usually being record-breaking), instead opting to focus on "charity," a decision that tournament chairman Chance Cozby says their title sponsor supported "100 percent."
And it's clear that Waste Management is on board: Last year, in an effort to reduce water consumption, a pilot was introduced to collect melting ice water from hospitality bars located at the 16th hole — the same location where people arrive in the early hours of the morning on Saturday to secure a seat at the infamous hole, known for its rowdy attendees and stadium-like appeal.
The tournament officially kicked off today, Jan. 31, and will conclude on Sunday, Feb. 3.