This Company Sends You Ingredients to Make Pearled Candles in Your Used Candle Jars
Wondering what to do with used candle jars? Pearled candles are an awesome way to upcycle them.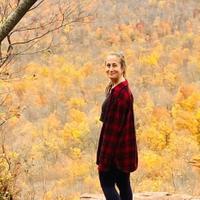 On a cold winter's night, there's nothing better than turning on a movie and lighting up every holiday-scented candle in your house. In fact, doing so often sounds far more enticing than a night out with friends. And if you, like us, are constantly burning through candles, you're likely looking for a new way to repurpose your candle jars.
That's why we love Foton Pearled Candle, formerly known as Foton Candle Company. The company sends you materials to make new (clean-burning) pearled candles in old candle jars. This heavily reduces waste while encouraging the use of eco-friendly candles.
Article continues below advertisement
"I love candles, and I particularly love candles that come in beautiful containers, because they smell and look lovely. But this leads to a particular conundrum: what do you do with the jar the candle came in once the candle is gone?" Nancy Mitchell of Apartment Therapy wrote in an article titled "Stop Throwing Away Your Used Candles! 9 Clever Ways to Repurpose Those Jars."
"It seems like a pity to throw them away, but what are you going to do with a small constellation of empty jars?" she continued.
This is precisely why we're big fans of what Foton is doing — the company encourages candle enthusiasts to keep their candle jars out of landfill, and ultimately reuse them again and again.
Article continues below advertisement
Foton's "pearled candles" allow you to turn old candle jars into new candles in seconds.
Foton encourages its customers to reuse whatever they can, while opting for clean-burning candles.
Once you place your order, the brand sends natural and clean-burning "pearls" to your doorstep. These pearls are essentially tiny balls of wax, each about the size of a grain of sand — much smaller than an actual pearl.
Article continues below advertisement
You'll pour these pearls into a container of your choice — a used candle jar, an antique wine glass, your grandma's favorite mug, or even a handmade clay pot. Something fireproof is recommended. Basically, you can use any type of containers, as long as it's about 4 inches wide, and they don't heat up too much.
Article continues below advertisement
Then, you'll insert the wick (or wicks, if you prefer a multi-wick candle, and your jar is wide enough) with the tip sticking out at least 2 inches. Once the wicks are properly positioned, feel free to light them with a lighter or match, and watch them burn at your leisure.
In addition to being zero waste, Foton's candles are also safer for you, your pets, and the planet. Once you've made and burned through your candle, Foton's candles self-extinguish when they reach the end of the wick. They also self-extinguish if they're tipped over.
Article continues below advertisement
And beyond fire safety, the candles are vegan, as well as fragrance-, toxin-, and dye-free. The pearls are made from purified, certified sustainably sourced plant-based wax, and if you want, you can add essential oils of your choice (as long as the candle isn't burning).
Prices start at $35, which will get you a Pearled Candle set. This comes with enough plant-based wax pearls to fill a 30-ounce container and 30 wicks.
We also have a guide to making your own vegan candles.
Article continues below advertisement
Here are other ways to repurpose candle jars:
If you don't want to spend the money on the ingredients to make your own Foton candle, and if you aren't up to making your own candles from scratch, there are also plenty of other ways to reuse your candle jars.
After cleaning them out properly, you can, of course, recycle them. But you must make sure you get all the wax out, which you can do by placing the jar in a bowl that's on top of a pot of boiling water. You can also freeze them and pop the wax out with a butter knife.
If you don't want to recycle them, you can also use them to store bulk food items, use them as drinking glasses, or even store all of your homemade beauty products in them. There's truly never a good reason to throw out a used candle jar, because of just how useful one can be.
This article, published on Dec. 5, 2023, has been updated.