Give Your Loved Ones the Gift of TikTok's Butter Candle This Year — But Make It Vegan
The butter candle has gone viral on TikTok, so we've decided to give a tutorial on how to make a vegan butter candle.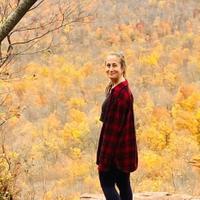 First, TikTok blessed us with the strange but delicious butter board trend. And not long after, the butter candle went viral.
Yes, you can combine two of life's greatest comforts — candles and butter — but what's even better, is that you can actually make it vegan. Foregoing the dairy and making a vegan butter candle is entirely possible, so we're giving you a full tutorial on how to execute it perfectly, making your holidays ooey gooey, dairy-free, and bright.
Article continues below advertisement
According to TODAY, the viral butter candle trend is seemingly the brainchild of TikTok creator and self-proclaimed foodie, Soozie the Foodie (whose real name is actually Suzy Farmar).
Farmar told TODAY she felt it was a "great way to elevate your bread and butter game," and although we're aware it's pretty ridiculous, we're intrigued nonetheless. Watch one of her butter candle videos, below.
Article continues below advertisement
How to make your own vegan butter candle:
Pick a plant-based butter.
Based on how far along we are in the vegan movement, you can find so many different plant-based butters at the grocery store, at this point. Each of them are useful for different things — whether you're baking, making toast, or cooking. But, all of them would probably work to make a vegan butter candle. We would probably choose one based on the taste and cost.
Article continues below advertisement
Whether you prefer Earth Balance, Miyoko's, or Violife, you could ultimately try any of them. If you really get into it, consider testing all of them out, to ultimately find which brand works best. These are likely to make for great, eco-friendly holiday gifts, and honestly, what else would you be doing on your days off from work, anyway?
Select a wick.
Next you'll want to choose a wick. According to TODAY, many have failed to a collapsed or drowned wick, so pillar-style provides more stability. It's ultimately up to you, but it's also recommended to opt for something that's food-grade. While beeswax is an option, a fully vegan food-grade option is a hemp wick. Brands like @hawaii_hemp_works make hemp wicks, or you can make your own. But if it isn't food grade, you could run into ingredients that you wouldn't want to ingest.
Article continues below advertisement
Choose a mold.
Your mold will determine what your butter candle ultimately looks like. According to Taste Of Home, waxed paper cups are easiest to use, but a ceramic dish might make it look a little snazzier. You'll pour about two sticks of melted butter in the mold and fashion your wick, adding any pepper, garlic, or herbs of your choice.
Once the butter is solid, pop it out.
When the butter is solid, you'll want to remove it from your mold.
You can dip it in hot water, and pop it onto a parchment paper-lined plate. Once you've done that successfully, light it up, toast up some bread, and prepare for a truly next-level addition to your dining table spread.