A Step-by-Step Guide on Making Your Own Natural Candles
Whether you're looking for a new bathroom fragrance, or if you're seeking out mood lighting for your room, here's how to make natural candles.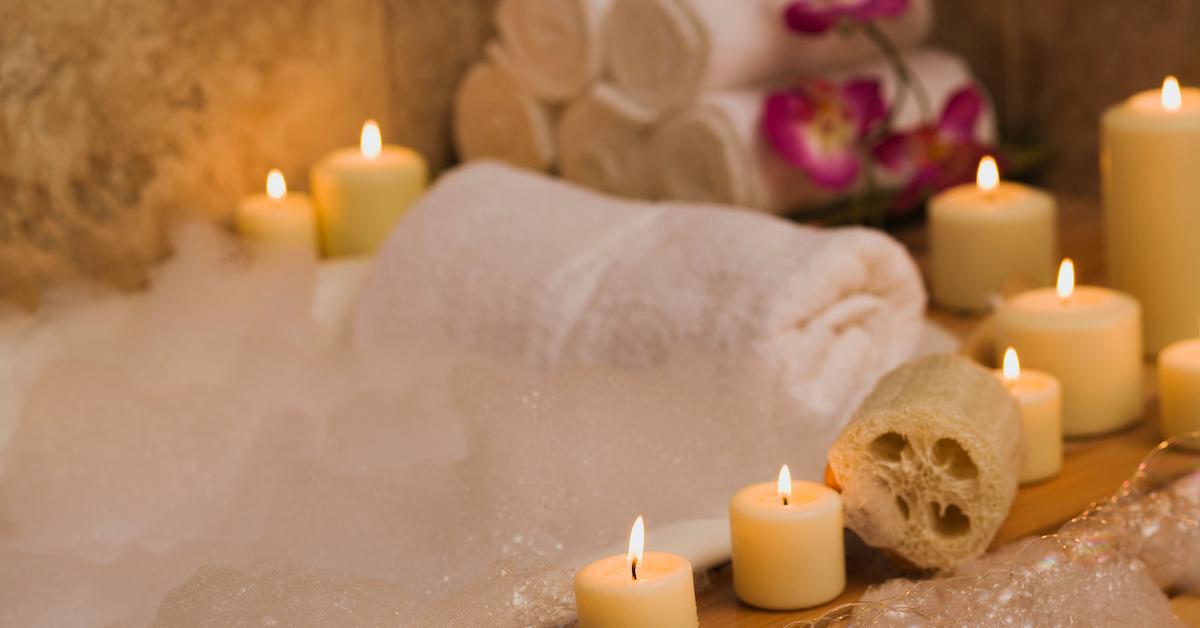 Who doesn't love coming home after a long day and lighting a candle? It sets a relaxing ambiance, and of course, it makes the whole house smell amazing, warm, and inviting. However, there's a dark side to candles — believe it or not, many non-natural candles are actually toxic and can potentially harm your health and the environment.
Article continues below advertisement
Alternatively, of course, you could make your own all-natural candles. To make all-natural candles at home, you can work with either beeswax, carnauba wax, or paraffin-free soy. Keep reading for instructions on how to make your own all-natural candles at home.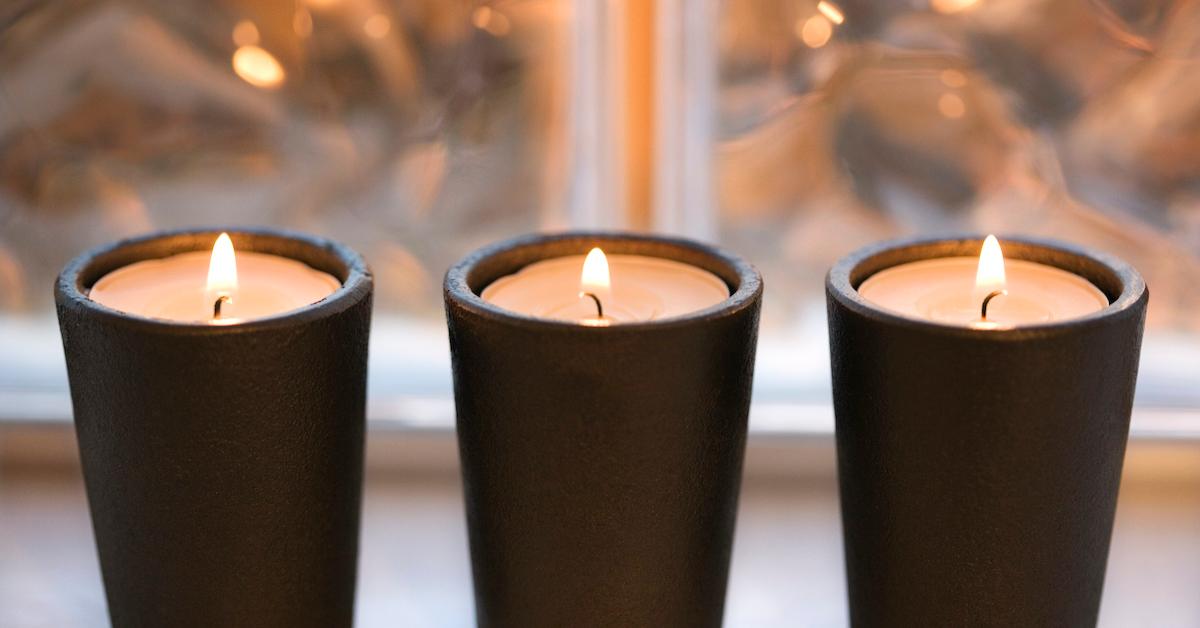 Article continues below advertisement
Why are some candles toxic?
What could possibly be toxic about candles? To start, the wax, and in some cases, the wicks, can release harmful toxins that may even cause cancer. Candles that are made with paraffins — a byproduct of petroleum — releases cancer and respiratory disease-causing pollutants when burned. Paraffin wax also emits soot that can accumulate within your home, causing build-up of black spots on the walls, ceiling, and surrounding furniture, while damaging your technology and appliances.
Paraffin wax isn't the only offender in the candle world, however. Most other candles made out of alternative materials aren't safe either. Aromatherapy candles are often scented with synthetic oils instead of 100% essential oils, which releases carcinogenic micro-particles into the air. These micro-particles also cause health issues.
Article continues below advertisement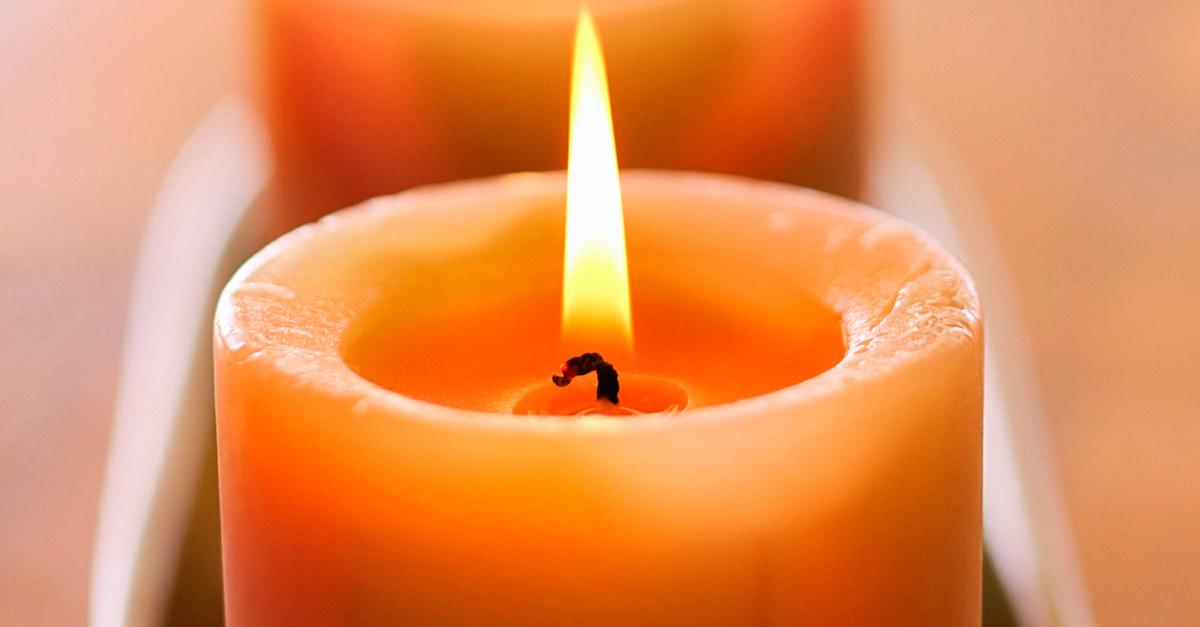 Another red flag to look out for while buying candles is lead wicks. This is more an issue with older candles, as candles used to be made with lead wicks to make them last longer. However, lead is notoriously dangerous and not practical to use as an ingredient in something that's going to be lit on fire. So, buy lead-free candles whenever possible.
Article continues below advertisement
To avoid some of the toxins found commonly in candles, make the switch to beeswax or vegetable-based wax candles. These kinds of candles are entirely non-toxic and all-natural, as long as they are 100 percent beeswax or vegetable and not a blend. You'll also want to find a candle with a cotton wick. To reduce the toxic soot your wick releases, trim the wick to 1/8 inch.
Article continues below advertisement
How to DIY an all-natural candle:
Making your own natural candle is easy. According to a DIY all-natural candle recipe adapted from MountainRoseHerbs, you'll need:
Beeswax or carnauba wax (you may want to cut the carnauba wax with coconut oil 50/50)
Various essential oils
Glass measuring cup
Cotton wicks
Candy thermometer
Container to put candle in (preferably glass)
Directions:
Place a heat-safe measuring cup in a pan with water. Bring the water to a boil, and heat the wax until it's melted
Use the candy thermometer to ensure your wax doesn't hit its combustion temperature (Beeswax combusts at 200° F, coconut oil at 350 ° F, and carnauba wax at 570 ° F)
After the wax is melted, dip the end of a cotton wick into the melted beeswax, and insert it into the center of your candle container
Wrap the rest of the wick around a pencil and balance the pencil across the container horizontally to keep it centered
Article continues below advertisement
5. Add essential oils into the wax and stir. Remove the mixture from heat and pour the wax and essential oils into the container. Leave ½ inch of room at the top for the rest of the wick to burn
6. Allow candles to solidify, for 30 minutes to an hour. If any of the candles become concave, pour in some remaining hot wax
7. Let candles cool overnight. Tomorrow morning, remove the pencil from the wick and snip the remaining wick to ½ inch
Traditional candles can be scary, as they can be harmful to both our environments, home, and our health. But a smart way to bypass those terrifying toxins is to make all-natural candles at home using your own non-toxic and sustainably sourced ingredients. This way, you know exactly what's going into your candles, exactly what you're inhaling, and exactly what's being burned in your bedroom.