Here Are 5 Vegan Valentine's Day Desserts That You'll Totally Fall in Love With
Looking to make some vegan valentines day desserts? Check out these five plant-based recipes.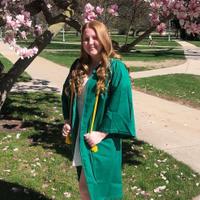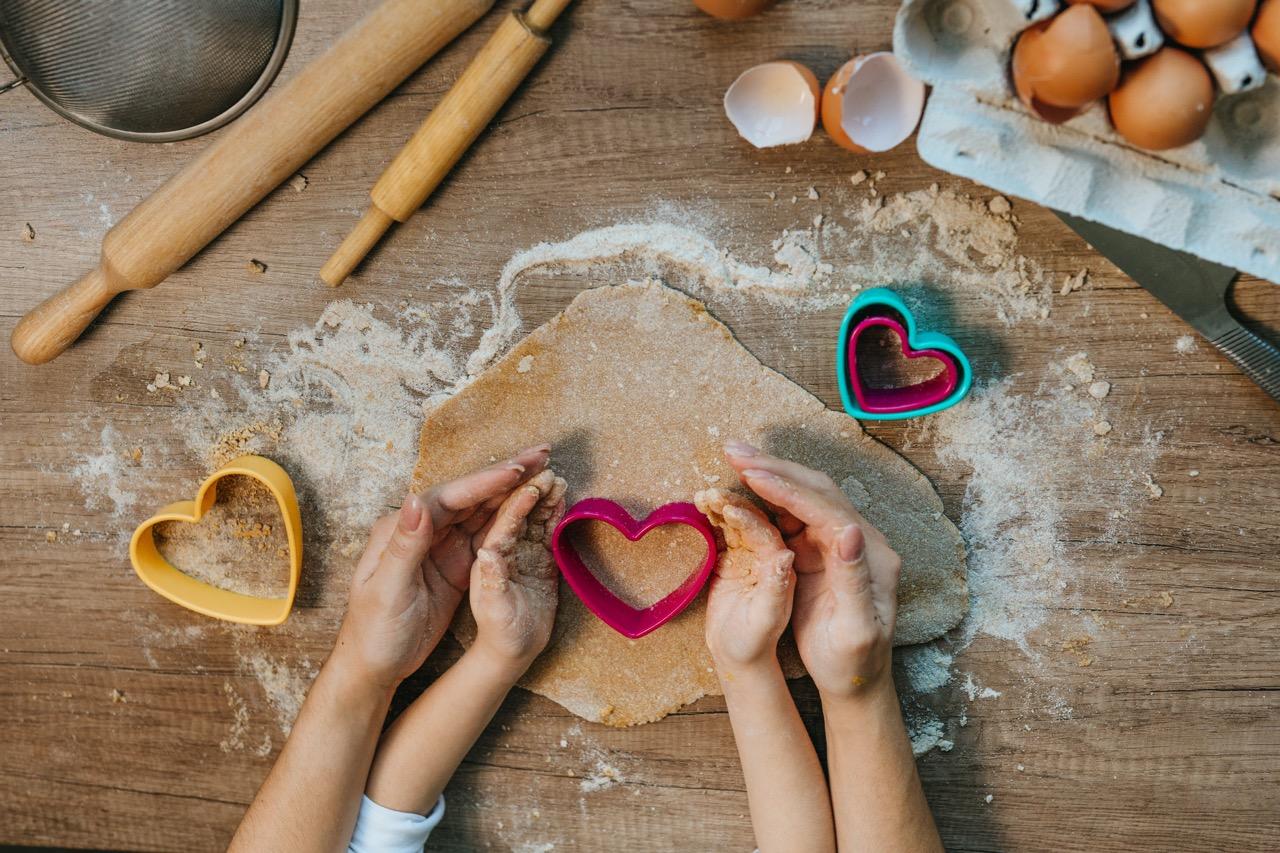 Valentine's Day: It's comprised of sweet treats that are full of animal products. Sure, there are a few vegan options here and there, but they don't always make the cut. Sometimes we have to take things into our own hands.
Luckily, we created this list of some of the most delicious vegan Valentine's Day desserts on the internet — don't worry, they're easy! Whether you're making a treat for yourself or someone else, you're bound to have fun.
Article continues below advertisement
Chocolate-Covered Strawberries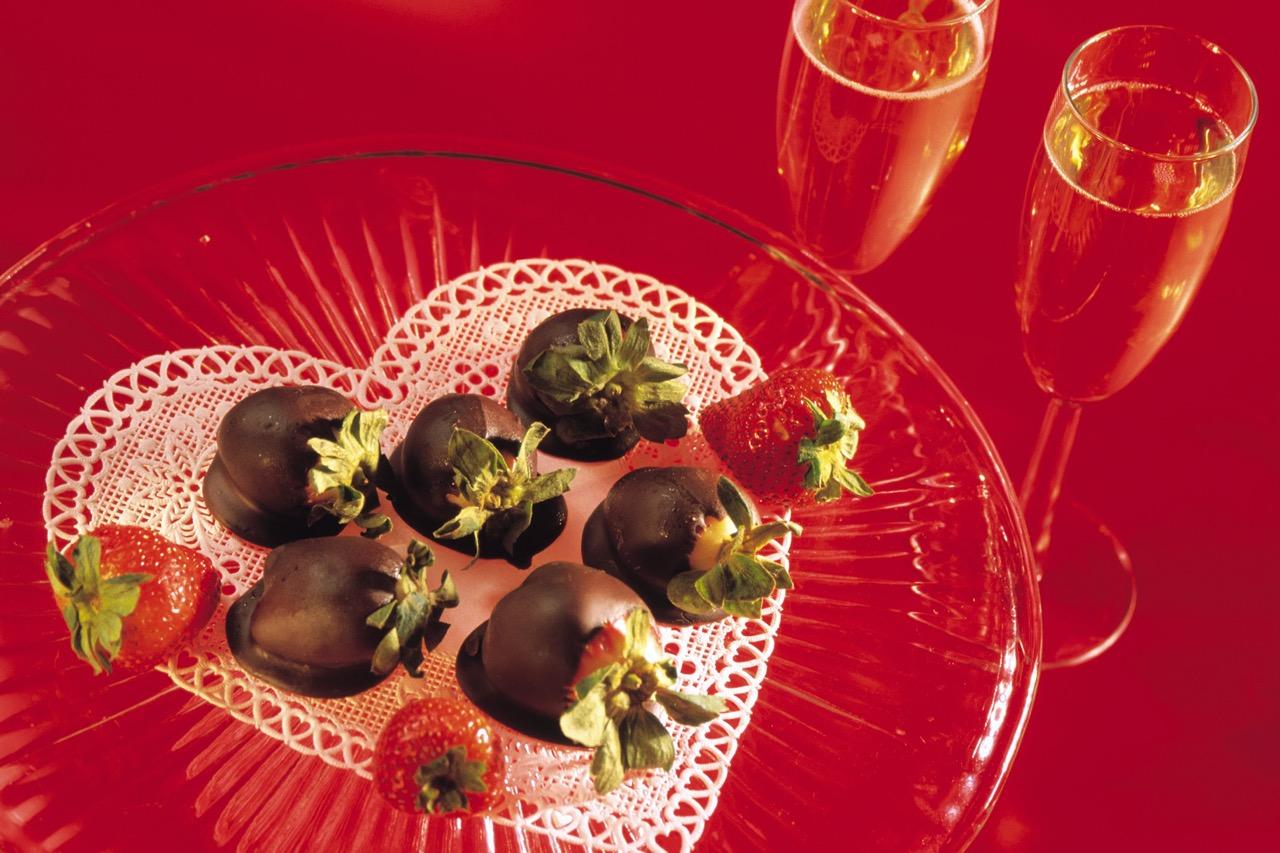 We couldn't make a list of Valentine's Day desserts without including this classic. You seriously can't go wrong with chocolate-covered strawberries — they're easy to make and they taste delicious.
This recipe from One Lovely Life is completely vegan, and you can customize it however you want. The author recommends using shredded coconut, chopped nuts, crushed graham crackers, or pretzels if you're looking to add a little something extra.
Article continues below advertisement
Valentine's Day Red Velvet Cake Pops
Who doesn't love a good cake pop? Veggie World Recipes has a great beginner-friendly recipe that you can try this Valentine's Day. There are a few extra steps, so you'll have to be patient, but other than that, it's relatively straightforward.
Article continues below advertisement
This dessert is a lot of fun and it takes cake to the next level. You don't even have to make your own cake — you just have to buy a box of red velvet cake mix. After that, all you need is dairy-free milk, unsweetened apple sauce, white chocolate, and vanilla frosting... just make sure all ingredients are plant-based, and you'll be good to go.
Article continues below advertisement
Vegan Valentine's Day Cookies
Not only are these Valentine's Day cookies super cute, but they're also super simple, which makes them a great option for all the picky eaters out there. You might even have the ingredients at home already!
Article continues below advertisement
And don't worry, if pink isn't your favorite color, you can totally ditch the food coloring. It's not a necessity! You can decorate — or not decorate — the cookies however you want.
To make your baking experience even better, you could make them with your friends or family. You never know, it could end up being the perfect opportunity for them to learn more about plant-based eating.
Article continues below advertisement
Silken Tofu Chocolate Mousse
If you're looking for a dessert on the fancier side, this chocolate mousse from Nutriciously is perfect. You only need four ingredients: Silken tofu, dates, aquafaba, and dark chocolate. Once you've gathered everything, it only takes about 15 minutes to make.
Article continues below advertisement
The author explained that the goal is for your mousse to have a "fluffy and stiff egg-white resembling texture." This might require patience, so don't give up — the end result will be worth it. Silken tofu is definitely an underrated dessert ingredient that we need to be taking more advantage of!
Article continues below advertisement
Blood Orange Linzer Cookies
For a more unique flavor, these blood orange linzer cookies from Short Girl, Tall Order are the way to go. This is by far the most advanced recipe on the list — the ingredients are a little bit harder to find and the directions are detailed. You'll have to be up for the challenge.
Pro tip: Make sure you read the directions and the recipe notes all the way through before beginning. This might save you a lot of trouble!