These Vegan Valentine's Day Chocolates Will Help You Celebrate With Extra Compassion
Whether your partner is plant-based, or if you're looking for a cruelty-free option, these vegan Valentine's Day chocolates are the perfect present.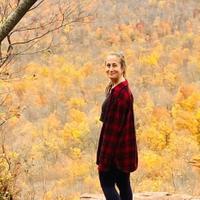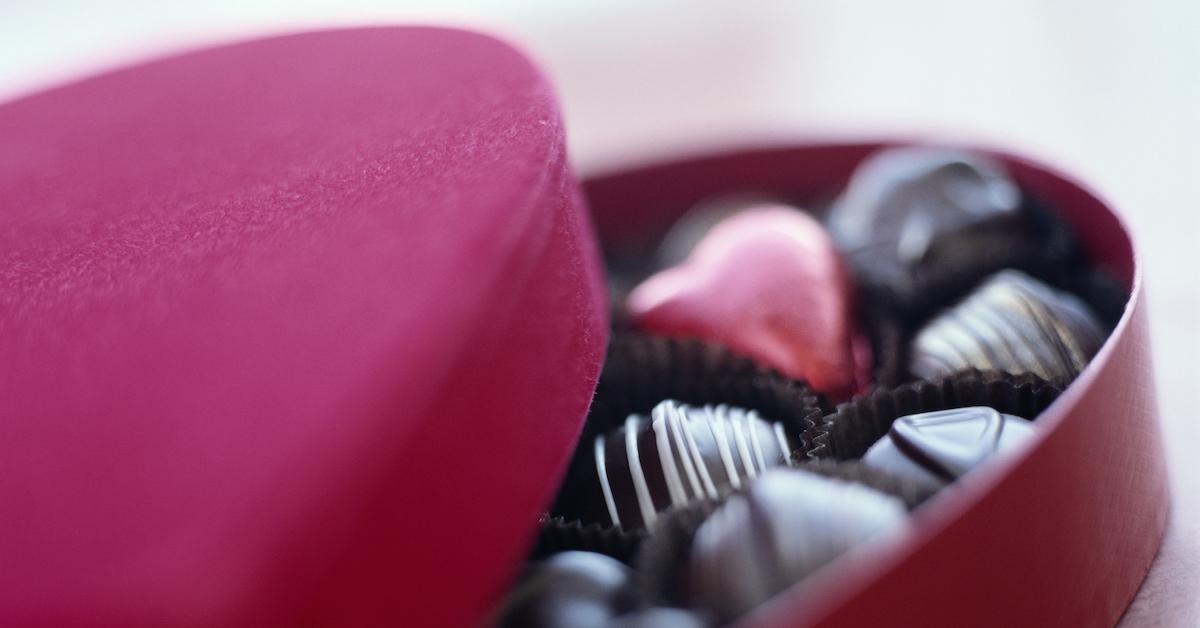 In addition to roses, cards, and jewelry, one of the most popular Valentine's Day gifts out there is — without a doubt — chocolate. And whether you're looking to try something new, if you'd rather opt for a cruelty-free treat, or if your partner happens to be plant-based, you may be looking for vegan Valentine's Day chocolate options. We totally have you covered.
Article continues below advertisement
WholesomeNibbles' Vegan Truffles
WholesomeNibbles offers a variety of vegan treats on its online Etsy store, which includes a festive all-natural Valentine's Day box. For $31.99, customers will get the chance to indulge on a slew of 100 percent organic bliss balls and truffles, which include seven tantalizing flavors: Chocolate Almond, Cookie Dough, Choco Raspberry, Coconut Cranberry, Espresso Almond, Goji Maca, and Apricot Walnut.
Lagusta's Luscious
New Paltz, New York-based chocolatier, Lagusta's Luscious, is 100 percent vegan and 100 percent delicious — although orders may be backed up until Valentine's Day, peruse its website or Confectionery in NYC to find bars, truffles, and assortments galore. Their 15-piece box contains upwards of eight different flavors for $37, which may be a little pricey, but trust us — it's worth it.
Article continues below advertisement
VESTA's LOVE Jewel Bon Bons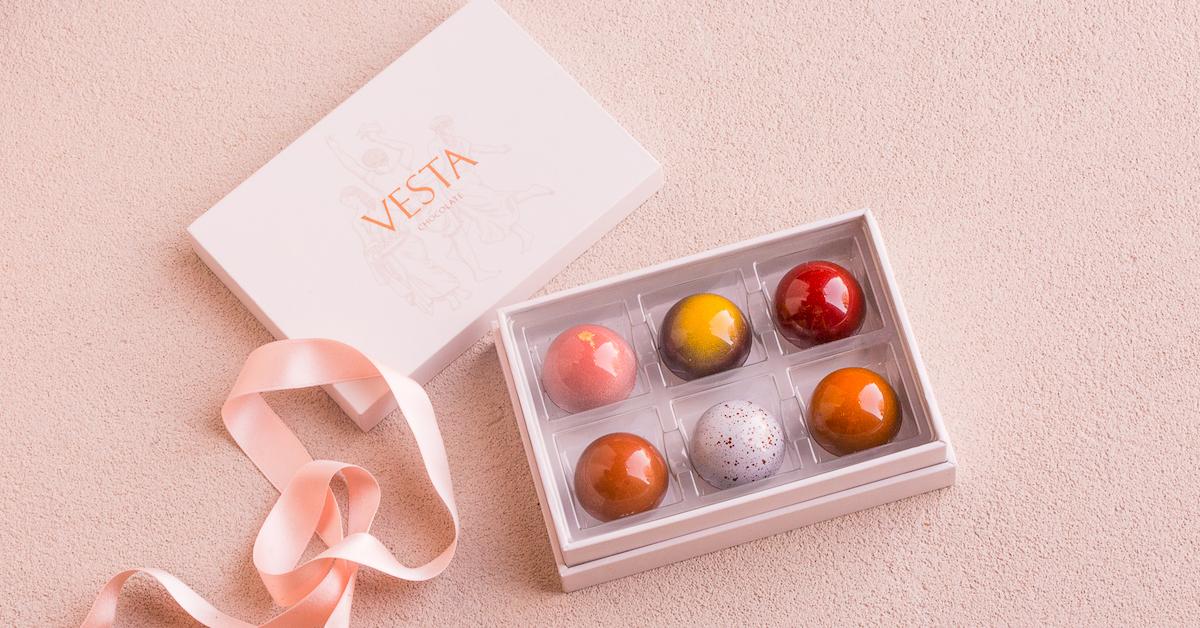 VESTA is a New Jersey-based handcrafted chocolate company that offers a variety of vegan treats, from truffles to bars to hot chocolate. And included in VESTA's Valentine's Day collection is a box of LOVE Jewel Bon Bons — they're available in a pack of 12 for $45 and in a box of six for $25, including six limited edition flavors (Strawberries & Cream, Champagne, Passion Fruit, Raspberry Rose, Milk & Honey, and Spiced Maca). They're gorgeous, romantic, and cruelty-free — what could be better?
Article continues below advertisement
Raw Chocolate Love NYC
Raw Chocolate Love NYC is a Ridgewood, Queens-based vegan chocolatier, which is sold at retailers across New York City and Long Island, and online. Through Feb. 28, the brand is offering 15 percent off at checkout, including dark chocolate mini hearts, which are the perfect addition to any romantic evening. They come in nine plant-based flavors, including: Pure Dark, Double Dark, Dark Orange, Mint, Espresso, Sea Salt, Peanut Butter, Almond, and Chili.
Article continues below advertisement
Theo's 70% Cacao Dark Chocolate
If your loved one prefers the simple things in life, opt for Theo's 70 Percent Cacao Dark Chocolate Bar — the Seattle, Wash.-based chocolate company makes organic chocolate, including a vegan bar that's just as indulgent as any truffle. A pack of 12 bars goes for $34.12, and since the bars are honestly massive, it would truly be the gift that keeps on giving. Bulk buying at its finest.
Article continues below advertisement
Lulu's Chocolate
Lulu's Chocolate is a vegan chocolate company that offers both CBD-infused and non CBD varieties. Each piece of chocolate contains all-natural Ecuadorian Cacao and other organic, fair-trade ingredients. The brand's Valentine's Day lineup is seriously impressive, and those placing their first order can get 15 percent off. The packaging is also sustainable — and we love that!
Article continues below advertisement
Show your boo how much you love them by giving them the gift of cruelty-free vegan V-Day chocolates — containing no animal byproducts, each of these varieties are filled with love, literally.