Dolly Parton Worked From 9 to 5 on Perfecting Cake Mixes — Which Can Be Prepared Vegan!
America's sweetheart, Dolly Parton, is winning over plant-based foodies across the nation with her cake mix, which can be prepared fully vegan.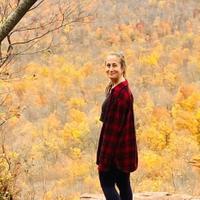 Earlier this year, America's sweetheart, Dolly Parton, added "baking extraordinaire" to her already extensive resumé. The country star came out with an entire baking line, filled with cake mixes and pre-made frosting. And even though the entire line isn't fully plant-based, many of Dolly Parton's cake mixes can be prepared vegan.
So if you're looking to support the country queen, we strongly suggest adding it to your shopping list.
Article continues below advertisement
"I have always loved to cook and, growing up in the South, I especially love that authentic Mom and Pop kind of cooking," Dolly Parton stated after her baking line was initially released in January 2022.
"I am excited to launch my own line of cake mixes and frostings with Duncan Hines, bringing that sweet, Southern-style baking experience I enjoy to others."
Keep reading for more on how to ensure your Dolly cake is vegan, and other ways in which she's shown her support for people and the planet.
Article continues below advertisement
Dolly Parton's cake mix is already plant-based — just prepare with vegan ingredients!
Even though Duncan Hines' instructions suggest non-vegan ingredients for putting together your Dolly cakes, such as eggs, milk, and butter, pastry chef Irene Dambriunas gave VegNews readers a tutorial on making her coconut and banana cakes vegan.
Both cake mixes are vegan, though they required some easy plant-based subs for fresh ingredients. In the coconut cake, for example, the milk can be swapped for coconut milk, the butter for vegan butter or coconut oil, and eggs for any egg replacement.
Article continues below advertisement
After baking at 350 degrees Fahrenheit for 25 minutes, slather the layers in Dolly Parton's Creamy Buttercream Frosting (which is — in fact — vegan), and sprinkle with sweetened coconut flakes. So simple!
The banana cake was a little more intensive. In addition to swapping out the milk, butter, and eggs for their respective vegan replacements, you'll have to make the (accidentally vegan) Jell-O banana creme or vanilla instant putting mixes with non-dairy milk, which takes a little longer to gelatinize.
The frosting combines Dolly's Creamy Buttercream Frosting and heavy cream, which can be substituted for a heavy cream alternative. And while the cake calls for Nilla Wafers as a topping, they aren't vegan, so Dambriunas suggests using animal crackers, vegan graham crackers, or something of the like — along with banana slices.
Once everything is assembled, you'll be good to go.
Article continues below advertisement
Although Parton didn't intentionally create a largely vegan food line, she is a known philanthropist.
Not all of Parton's baking line is vegan, nor did it intend to be. But the singer and actress is widely regarded for all of the important charity work she's done in the past.
According to The Boot, she's done quite a bit for education, by promoting her Imagination Library, which aims to increase literacy in rural parts of the country. She also launched the Dollywood Fund, to encourage middle school-aged students to finish high school.
Article continues below advertisement
In addition, she has done quite a bit of work for the environmental and human health. She's worked with various HIV/AIDS charities, contributing "You Gotta Be My Baby" to a benefit album for the cause. And in 2003, was awarded the Partnership Award by the FWS for Dollywood's American Eagle Foundation bald eagle sanctuary.
Following the Tennessee wildfires, Parton also launched the My People Fund, which helped those struggling from homelessness following the natural disaster.
Needless to say, she's widely beloved for too many reasons to count.