These Savory Vegan Breakfasts Are a Fabulous Way to Start the Day
If you're meal-prepping for Veganuary or if you're simply looking to cut down on animal products, these vegan savory breakfasts are a great way to start the day.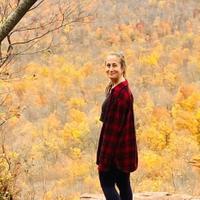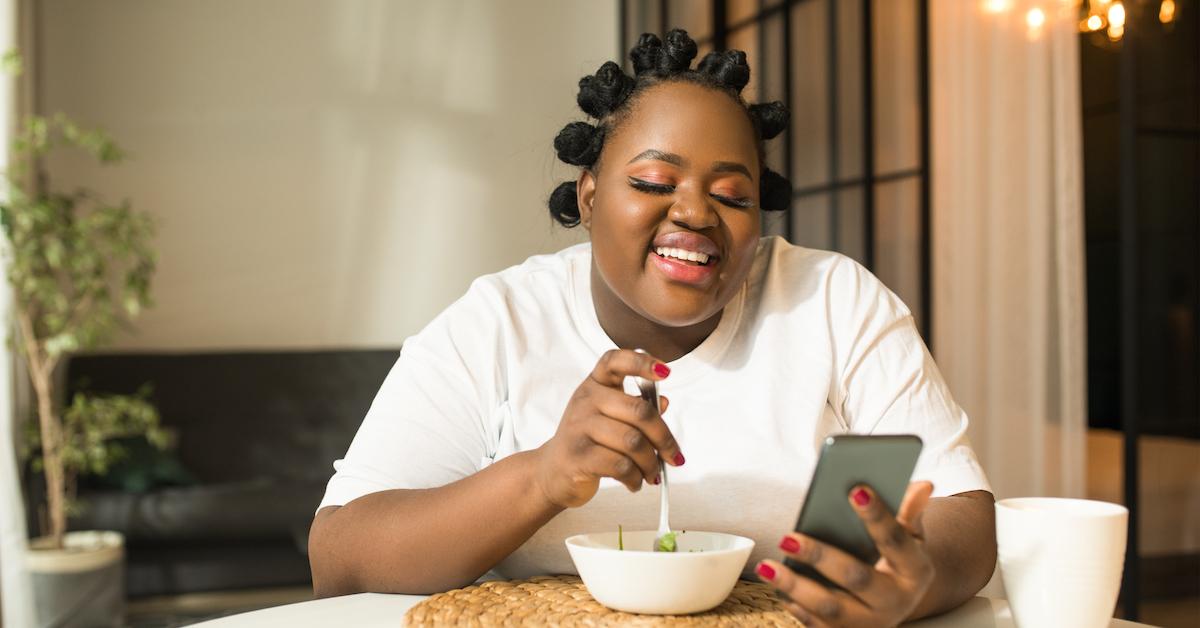 Article continues below advertisement
From casseroles, to toasts, to savory waffles, there are so many recipes out there that won't leave you feeling hungry by 11 a.m. And don't worry — they're super easy to execute.
Hash brown waffles
World Of Vegan's Hash Brown Waffle recipe is truly to die for — and all you need are a few simple ingredients, a waffle maker, and your favorite hot sauce.
"Level-up your vegan breakfast game with these hash brown waffles! If you're a lover of vegan hash browns and a lover of waffles, this easy recipe is a perfect fusion of two American favorites," the creator writes.
Article continues below advertisement
You'll start out by squeezing out excess water from a pound of thawed and shredded frozen potatoes. Toss them in a large bowl with 1.5 tablespoons of melted vegan butter or coconut oil, and stir in salt and pepper. Grease the waffle maker, evenly coat the potato mixture on the griddle, and close the lid tightly, cooking on medium-high until they're golden brown. Top with some Just Egg, avocado slices, or fresh tomato.
Article continues below advertisement
Savory vegan muffins
For a little grab-and-go action, plantd.co shared an incredible recipe on behalf of @vancouverwithlove, for savory vegan muffins that has our mouths watering.
Yo'll start out by preheating the oven to 350 degrees Fahrenheit, and lining a 12-hole muffin tin with lines. Then, in a large bowl, you'll mix 1/4 cup of melted coconut oil; 1 cup of room-temp unsweetened almond, oat or soy milk; a homemade flax egg; and 2 teaspoons of apple cider vinegar.
Article continues below advertisement
Then you'll whisk in 2.5 cups of flour, .5 teaspoons of baking soda; 3 tablespoons of nutritional yeast; and .75 teaspoons of salt. Once it's free of lumps, mix in 1 cup of diced mixed vegetables (such as red bell pepper and zucchini); 3 tablespoons of chopped chives; and .5 cup of grated vegan cheese. Divide into the muffin liners, and bake for 25 minutes, cooling on a wire rack for 10 minutes when they're done.
Article continues below advertisement
Sourdough avocado toast
This recipe for vegan sourdough avocado toast is the kind of dish you'd pay $30 for in the West Village — but it's much cheaper to make at home, trust us. You'll need sourdough bread, mashed avocado, tamari, mushrooms, tofu scramble, and roasted tomatoes. In addition to toasting the bread, mashing the avo, and roasting the mushrooms and tomato, you'll have to make the tofu scramble on your own — but again, it's beyond eassy.
Article continues below advertisement
You'll first take a 16-ounce block firm tofu and mash it up in a pan, sautéing it in 1/2 tablespoons of olive oil over medium heat, stirring frequently, for up to 4 minutes. Then, add 1 tablespoon of nutritional yeast, 1/2 teaspoons of salt, a sprinkle of turmeric, and garlic powder. Cook for five more minutes, add 1 tablespoon of non-dairy milk, and stir to mix.
Article continues below advertisement
Plant-based breakfast burrito
Whether you're eating on your commute or looking to change up your routine, plant.well writes that this breakfast burrito has been her "favorite way to start the day recently."
"Good morning! I hope you are having a great Wednesday," she writes. "This burrito is filled with potatoes, tofu, beans, tomatoes, avocado, quinoa and garlic, and full of curry-lime flavor! It's super filling and cheap to make, and gives you so much energy for the day ahead."
Article continues below advertisement
You'll start out by crumbling a 16-ounce block of extra firm tofu over oil in a pan to to add an egg-like texture. After 5 to 10 minutes, add your choice of shredded potato, and your choice of beans, sprinkling it all with taco seasoning. Once it's all cooked and golden brown, spoon it into a large tortilla. Add avocado, sautéd peppers, and salsa — and get ready for the compliments to start flowing.
Article continues below advertisement
Breakfast casserole
If you have kids, @bakewithaudra recipe for an Easy Vegan Breakfast Dump Casserole is pretty hard to beat.
"As much as I love cooking, it's the last thing I want to do Christmas morning. Enter... the classic make-ahead breakfast casserole," she writes. "I put together this bad boy using copycat plant based ingredients and popped it in the oven while our fur babies opened their gifts."
Article continues below advertisement
All it takes is two bottles of @justegg mixed with a splash of unsweetened oat milk, black salt, and pepper; a bag frozen hash browns; a can of @pillsbury crescent rolls, 14 ounces of @impossible_foods spicy sausage; and @daiyafoods shredded cheeze. Combine evenly in a casserole dish, and bake until it's melty, gooey, and a little crispy on top.