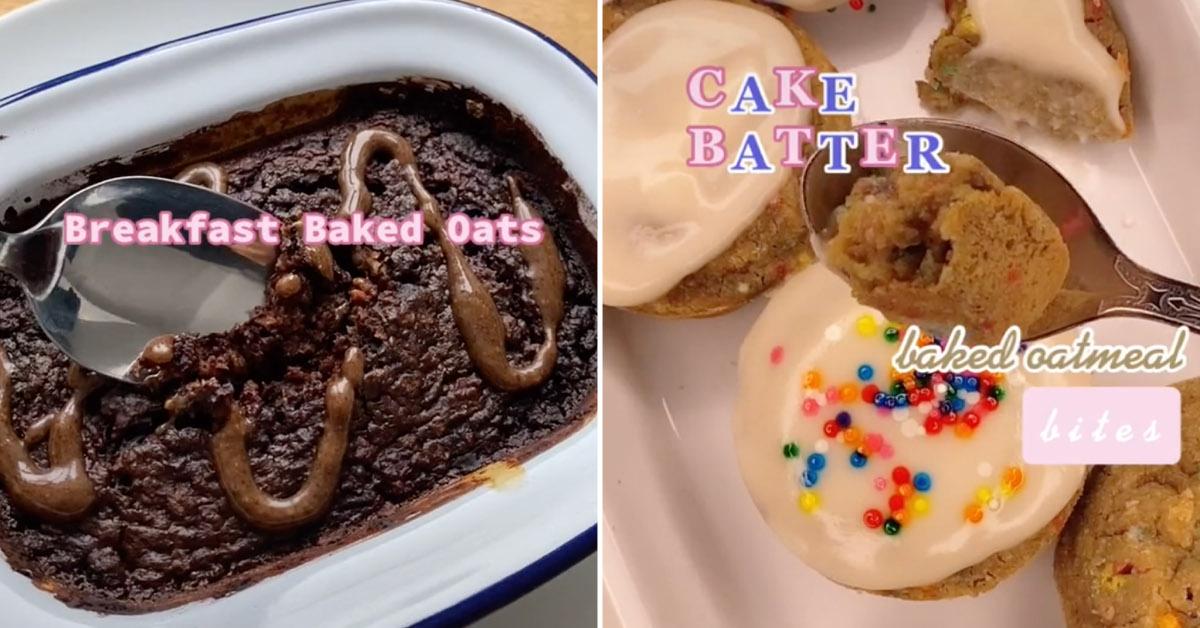 Baked Oats Are Taking Over TikTok: Try These Easy Vegan Recipes
What exactly is baked oats? TikTok's latest food trend is a sweet twist on a classic breakfast.
If you're on food TikTok (meaning, if the TikTok algorithm regularly provides you with food videos), you've probably seen at least one baked oats TikTok on your For You page recently. The viral recipe is taking over the foodie corner of the app, providing home bakers with a way to level up their morning oatmeal.
Article continues below advertisement
What exactly is baked oats? Keep reading to learn more about the gluten-free breakfast — which is surprisingly easy to make — and to check out some of the best plant-based baked oats recipes we could find.
What is baked oats? The recipe is taking over TikTok.
Baked oats is essentially any baked breakfast recipe that uses oats — typically, ground-up oats, aka oat flour. Instead of combining oats with water and eating them as oatmeal, baked oats reimagines the grain and turns it into a wide variety of dessert-inspired breakfast dishes, from muffins to cake. Baked oats is a much more versatile and exciting breakfast option for people who don't love eating oatmeal. And as long as you use certified gluten-free oats, your baked oats will be gluten-free.
On TikTok's page for the hashtag #BakedOats, TikTok writes "Is it a cake or #BakedOats? Show us your best #BakedOats recipes." Using oat flour instead of white flour in any baked recipe seems to qualify it as baked oats — so there are infinite possibilities when it comes to enjoying baked oats.
How to make oat flour for baked oats: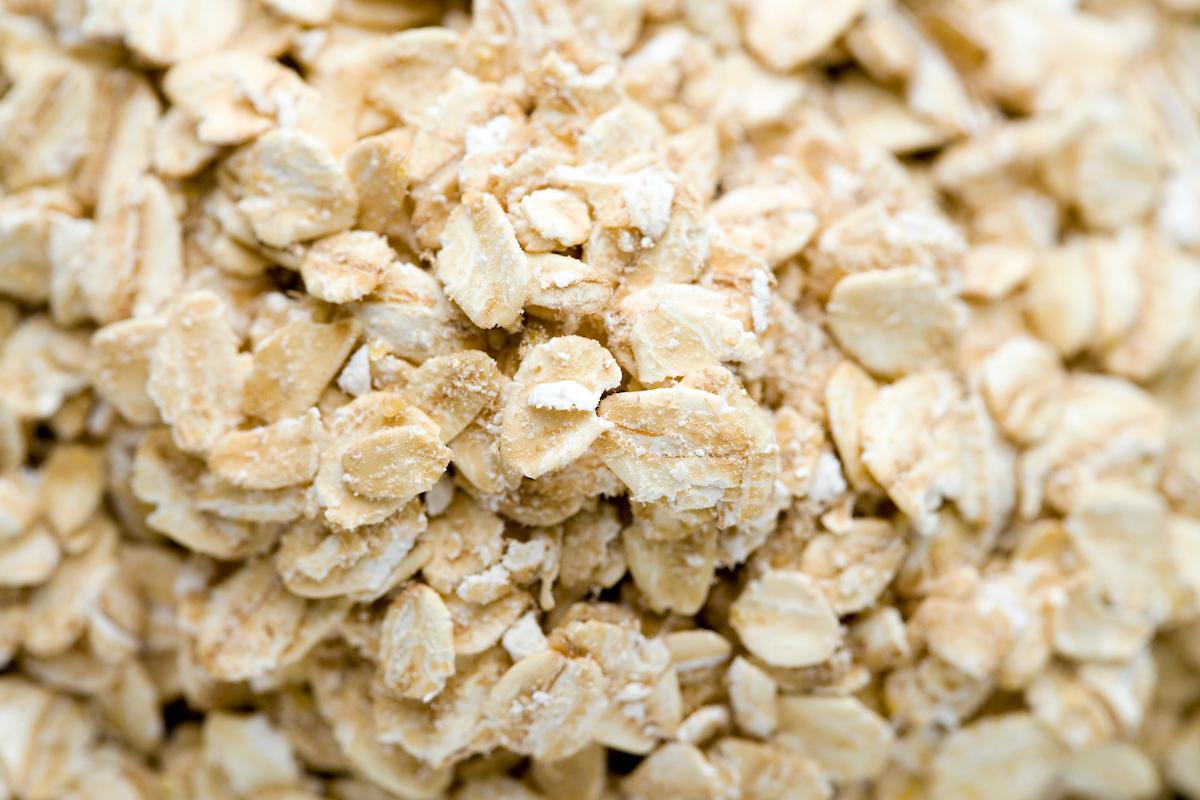 While some baked oats recipes use whole oats, most baked oats recipes start with grinding the oats into oat flour — which is simple. All you need is a blender (if not, a food processor or immersion blender should work as well) and whole rolled oats (if you only have steel-cut or quick-cooking oats, these may work too, but are not ideal).
According to the blog Love & Lemons, to make oat flour, just toss the oats into your blender, and blend for a few seconds, until they turn into flour. That's it!
If you don't have a blender, you can either opt for a baked oats recipe that calls for whole rolled oats, or you can purchase oat flour at the supermarket.
Article continues below advertisement
The best vegan baked oats recipes on TikTok:
We've rounded up a few mouth-watering TikTok videos that feature recipes for baked oats, all of which are vegan, gluten-free, and a delicious way to mix up your morning oatmeal habit. You'll find all the measurements, cooking times, and temperatures required in the videos.
Article continues below advertisement
Breakfast chocolate baked oats
This recipe from @plantbasedjaya requires oats, salt, baking powder, cacao powder, oat milk, vanilla, and maple syrup to make what is essentially a breakfast-appropriate chocolate cake. We're here for it.
Article continues below advertisement
Baked oats for banana lovers
@dishedit's recipe for vegan baked oats uses four bananas, peanut butter, almond milk, blueberries, whole rolled oats, and cinnamon for a flavorful and healthy start to your day.
Article continues below advertisement
Cake batter baked oatmeal bites
For @thelishlife.com's recipe for cake batter baked oatmeal bites, you'll blend oats with baking powder and salt to make self-rising oat flour. Then, straight into the blender, add cinnamon, cashews, a flax egg, maple syrup, vanilla and almond extracts, and water. Add sprinkles, and pour the mixture from your blender into a cupcake tin before baking.
Article continues below advertisement
Healthy pumpkin pie baked oats
For @healthbytss' healthy pumpkin pie baked oats, just combine the following ingredients in a blender: oats, plant milk, pumpkin puree, a natural sweetener, vanilla extract, pumpkin spice, baking powder, and baking soda. Blend until smooth, and then bake in the oven.
Article continues below advertisement
Simple plant-based baked oats
@marvinbrxxks' baked oats recipe uses six simple ingredients: oats, plant-based milk, protein powder, blueberries, cinnamon, and honey (you can replace the honey with maple syrup or agave to make it vegan). Just combine the ingredients and bake!
Article continues below advertisement
Cinnamon bun baked oats
For @maggiebakessgrace's cinnamon bun baked oats, just toss your oats, vanilla protein powder, cinnamon, baking powder, nut milk, vanilla, and maple syrup into a food processor. Then, transfer to an oven safe dish. Top with plant-based icing and Maggie's recipe for cinnamon swirl sauce, which is just a quick mixture of nut butter, vegan butter, maple syrup, and cinnamon.