Here's What Vegans and Vegetarians Are Loving at Costco Right Now
Whether you're vegan, vegetarian, or if you simply want to cut down on your meat intake, these plant-based offerings at Costco are too good to pass up.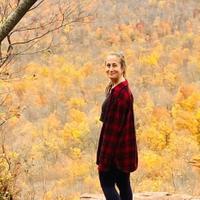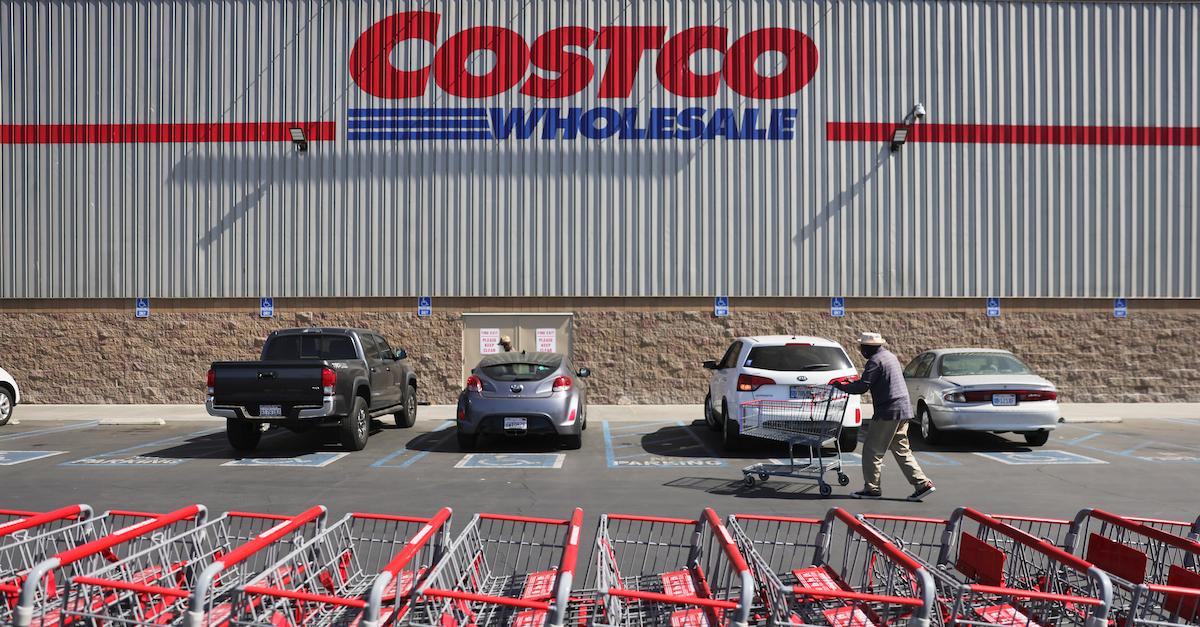 If you've ever lived in the suburbs, you've most likely gone to a Costco at least once or twice in your life. Not only does the wholesale store have an incredible selection and affordable prices, but it also offers a more sustainable way to shop, as buying in bulk results in less packaging. But if you're a plant-based consumer, you may be wondering what types of vegan and vegetarian food Costco has to offer — and evidently, they're stocked.
Article continues below advertisement
Which menu items in Costco's food court are plant-based?
Until recently, didn't have many vegan options in its food court — aside from the soda, and the Caesar without chicken, cheese, or dressing. Gross.
However, in the last decade, Costco has really upped its food court game. Vegans can get the berry smoothie, which, according to Cruelty Free News, is completely dairy-free. They also offer a vegan Al Pastor salad, as well as an acai bowl. European locations even have a vegan sourdough bread, but it isn't available in the U.S. yet.
Vegetarians can indulge in any of these options, in addition to the cheese pizza, or any of the desserts — the Very Berry Sundae, Nonfat Yogurt, Twisted Churro, and Hand Dipped Ice Cream Bar. The food court also offers a Latte or Mocha Freeze, if you're in dire need of caffeine ahead of your major shopping spree.
The store also has a wide range of vegan and vegetarian grocery items, though, which are truly incredible home staples.
Article continues below advertisement
Costco has expanded its list of vegan offerings.
In the realm of vegan food, Costco is thriving. According to VegNews, in 2021 alone, the store began offering Annie's Organic Cinnamon Rolls, Pretzilla Soft Pretzel Bites, Beyond Meat Burger Patties, Lattice Apple Pie (yes, it's vegan!), Alpha Foods Chicken Patties, Bailey's Almande Liqueur, Field Roast Chao Cheese, Alpha Foods Mac and Cheese, Hope Foods Roasted Garlic Cashew and Almond Dip, Table One Jackfruit Bao Buns, Cado Chocolate Ice Cream, and Parmela Shredded Vegan Cheddar Cheese.
Article continues below advertisement
Non-specialty vegan items that Costco has always carried include Sabra and Kirkland hummus in bulk (yes please), Wholly Guacamole, Meninno Brothers Cowboy Caviar, and Snapdragon Vietnamese Pho Bowls (which are truly a late night delight, if you aren't in the mood to scour your neighborhood for a vegan slice).
To stay up-to-date on new vegan offerings at Costco, @costcovegan is a great Instagram follow. They're always alerting followers of new plant-based finds.
Article continues below advertisement
Here are some of our vegetarian Costco favorites.
Likewise, Costco has a massive selection of vegetarian groceries. While perusing the "vegetarian tag" on the store's website, there's quite a bit for vegetarians to enjoy. The Sweet Earth Huevos Rancheros Breakfast Bowls are definitely a solid choice for ready-made breakfasts, and the Farm Rich Mozzarella Cheese Sticks are perfect for a late-night snack, if veggies and hummus simply aren't cutting it.
Moving Mountains also offers a plant-based hotdog, and the store brand, Kirkland, has a spinach and cheese ravioli that makes for a super easy 5-minute meal. With the Kirkland brand pesto, it's definitely a winner.
Costco is really making its way to vegan and vegetarian's hearts — we're just hoping for a hot vegan pizza pie to make its way to the food court in the foreseeable future.