Mung Beans Are Becoming a Staple in the World of Vegan Food Alternatives
What are mung beans? Even though you might've been unaware you were eating it, there's a chance you've tried them while exploring vegan meat alternatives.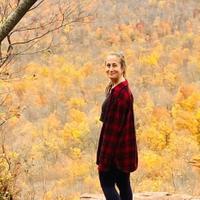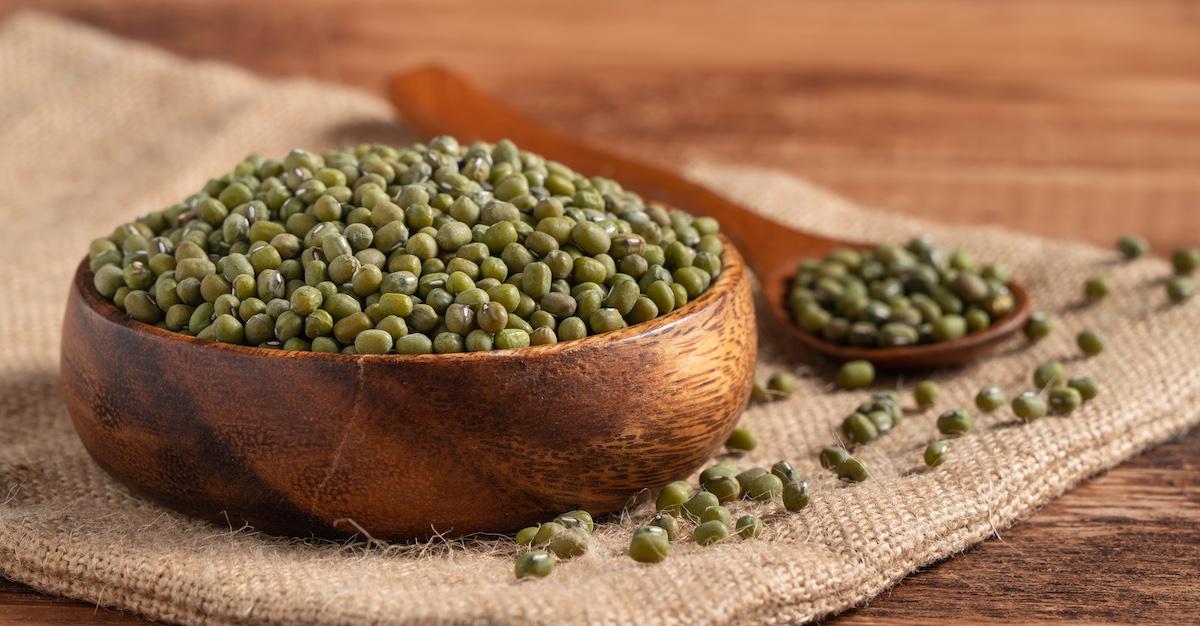 Whether you're vegan, pescatarian, or if you're simply veg-curious, you've likely come across the mung bean at some point in your culinary adventures. The small green beans, which belong to the legume family, have become a staple in plant-based cuisine over the last few years. But if you aren't yet familiar with this exciting protein-packed plant, you may be wondering: what are mung beans, and where do they come from?
Article continues below advertisement
From being incorporated into vegetable-forward dishes, to being transformed into plant-based meat alternatives, the mung bean is incredibly versatile. It goes without saying the mung bean phenomenon definitely isn't something you want to miss out on.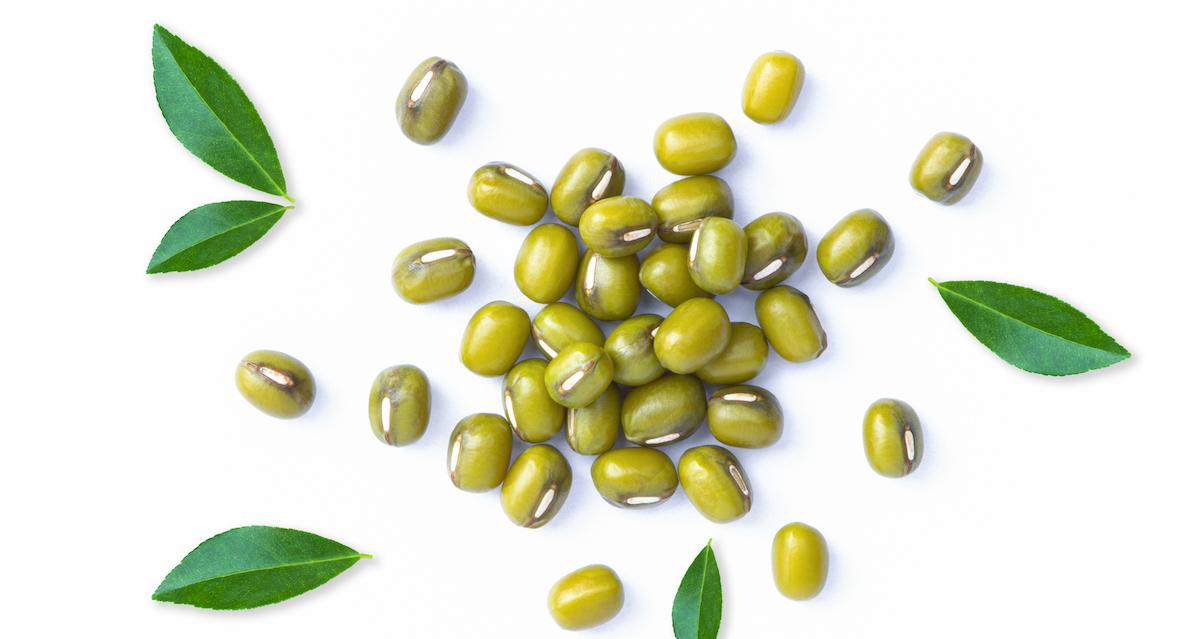 Article continues below advertisement
What are mung beans?
As previously mentioned, mung beans are an integral part of the legume family. According to Healthline, they have been a staple in many diets since ancient times. And even though they are technically native to India, mung beans eventually become popular in China, as well as other parts of Asia — including China, Thailand, Vietnam, Cambodia, and Laos.
Mung beans taste slightly sweet, and you can either buy them fresh in the form of sprouts, or you can opt for the dried variety. They are just now becoming popular in the U.S., but if you aren't able to find them in your local grocery store, you're likely to locate them in health food specialty stores.
Article continues below advertisement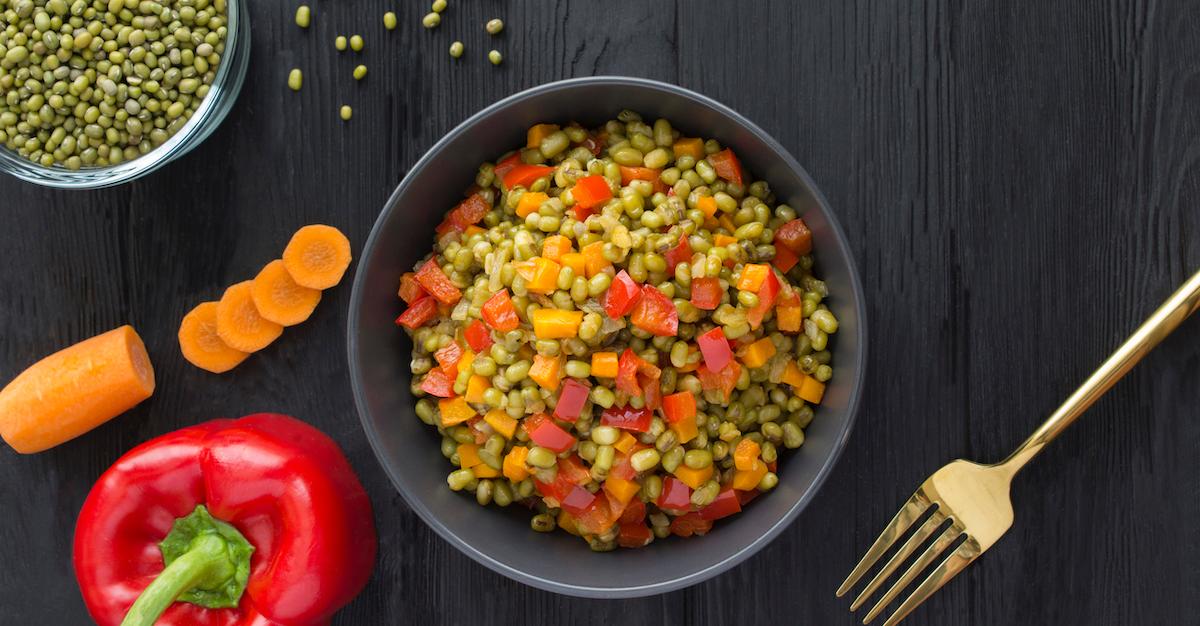 Mung bean is becoming a vegan staple.
Mung bean is becoming increasingly popular in vegan and veggie-forward cuisines. Brands like New Wave Foods, which makes plant-based fish alternatives, use mung bean to make delicious fried "shrimp." When combined with sustainably-sourced seaweed, and deep fried, it truly tastes like the staple shellfish that so many people love.
Article continues below advertisement
Just Egg also uses mung bean in its version of vegan eggs, which look, cook, and taste like traditional scrambled eggs. It's also packed with protein, just like the popular breakfast food.
Needless to say, the mung bean is incredibly versatile. So, what are the health benefits of mung beans?
Article continues below advertisement
Does mung bean have health benefits?
Mung beans come with a wide range of health benefits.
According to Well + Good, they are rich in potassium, magnesium, folate, fiber, and vitamin B6. Magnesium helps reduce and control stress and repair muscles, while folate and vitamin B6 help those with periods with PMS, and during pregnancy. They also result in less gassiness — therefore, they're especially enticing for those with stomach problems.
Ayurvedic expert Nadya Andreeva told Well + Good "mung beans are one of the most cherished foods."
"They're considered tri-doshic, which means that they work well for all body types when cooked with correct spices," Andreeva said. "As with other beans, Ayurveda recommends soaking mung beans overnight and cooking them with spices such as ginger, cumin, coriander, and turmeric, which renders them even more digestible."
So keep a lookout for the gas-free bean — it's taking over the world.