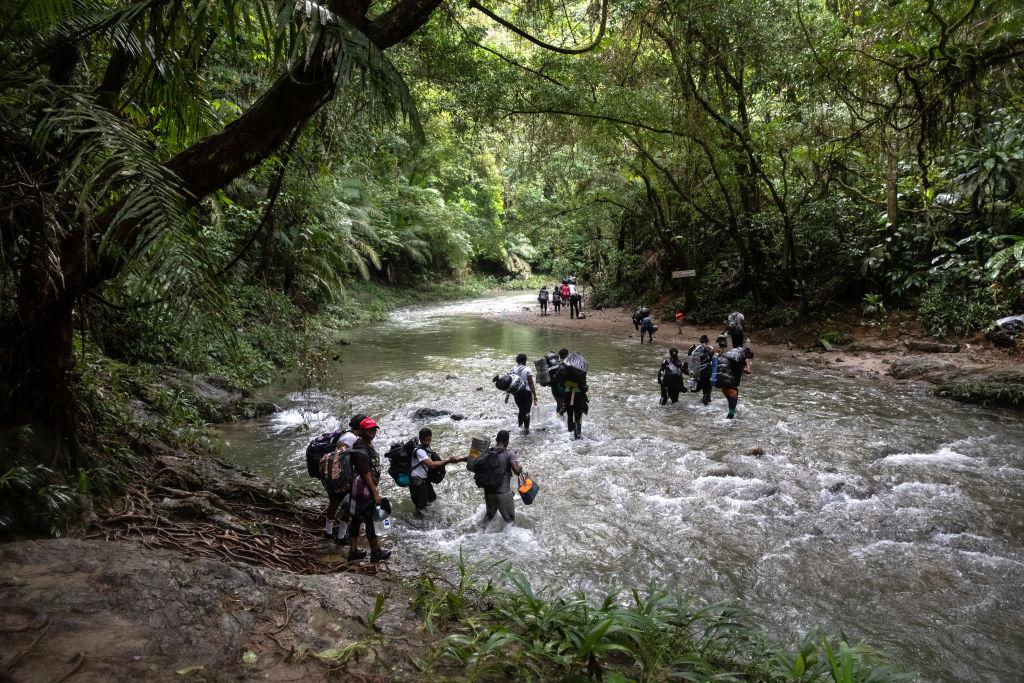 The Darien Gap: What It Is, Where It's Located, and Why It's So Dangerous
The Darien Gap is a dangerous migration route located between Colombia and Panama. Keep reading to learn more.
Hundreds of thousands of migrants are expected to cross the Darien Gap this year, a route deemed as "one of the most popular and perilous walks on earth" by CNN.
Many embark on this journey to the U.S. to pursue a new life and opportunities. But a trek through this remote jungle isn't without challenges — in fact, it's incredibly dangerous.
Article continues below advertisement
What is the Darien Gap?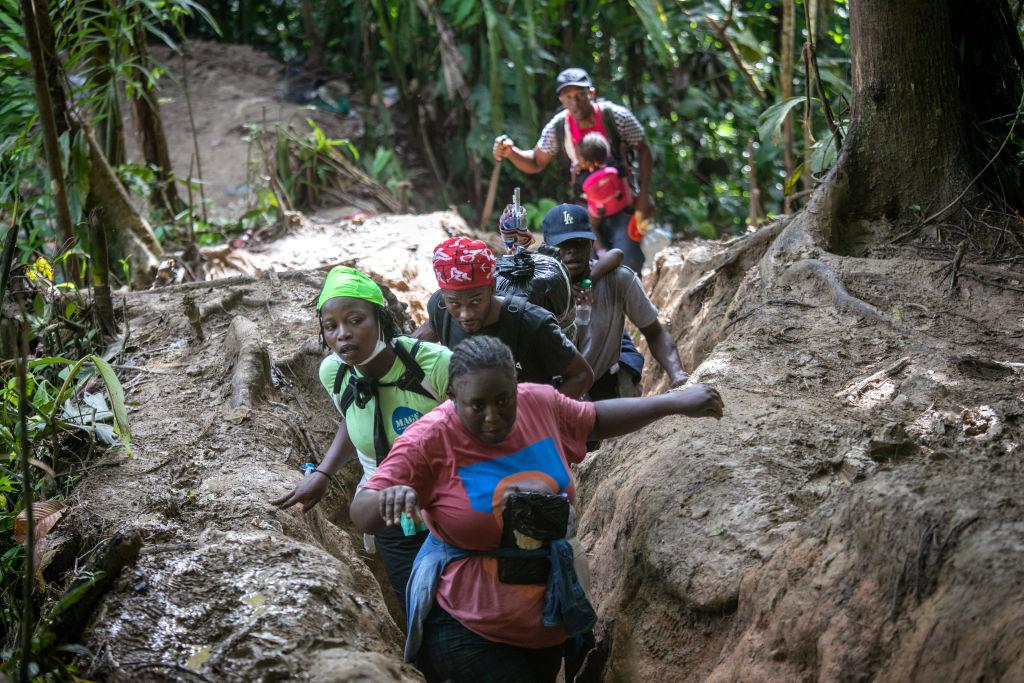 The Darien Gap is a remote, yet well-traversed route that's used by migrants hoping to get to the U.S. through Central America and Mexico. It takes around a week to complete and covers nearly 70 miles, according to CNN.
Often, the people that embark on this journey have sacrificed everything — many are fleeing violence, poverty, and failed governments. Many are unaware that their lives are at stake.
Article continues below advertisement
CNN's report explained that a lot of the migrants are told that the crossing is easy and will only take a few days. This false information leads them to pack light and be ill-prepared for what awaits them, both mentally and physically.
Each day spent crossing the Darien Gap will be full of potential dangers and horrors, creating an experience that is far from what many had expected.
Where is the Darien Gap located?
This dangerous stretch of land is located between Colombia and Panama, a region that consists of farming communities, steep mountains, and rivers — all of which weave through a dense rainforest.
Article continues below advertisement
The treacherous terrain is actually why the word "gap" is part of the area's name — this gap refers to a section of the Pan-American Highway where construction was impossible. This piece of history just makes it even more clear how harsh the region is.
The landscape is known to be incredibly hostile. Those making the journey — which is most often done on foot — encounter strong rivers and swamps with deep mud, according to World Vision Canada.
The Darien Gap is often considered unpassable due to its roadless and isolated conditions, yet thousands of migrants make the passage each year.
Article continues below advertisement
How many people cross the Darien Gap each year?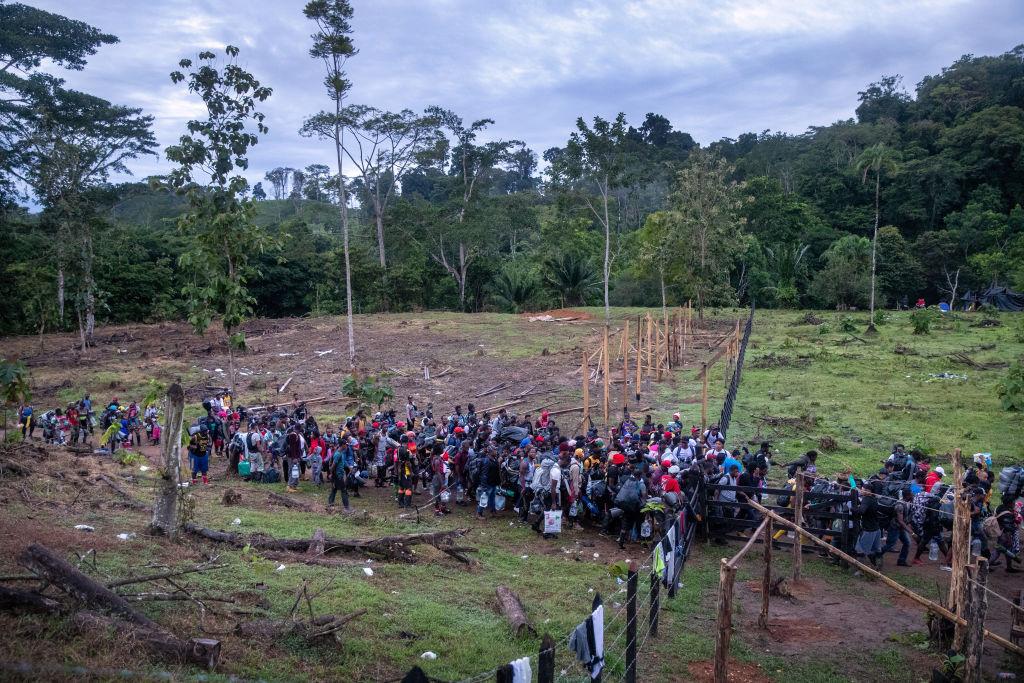 Despite it being early in the year, it's reported that 100,000 people have already made the journey, according to the U.N. agencies for refugees and migration. This number is much higher than what the agencies were documenting during this period last year.
Article continues below advertisement
Why is the Darien Gap so dangerous?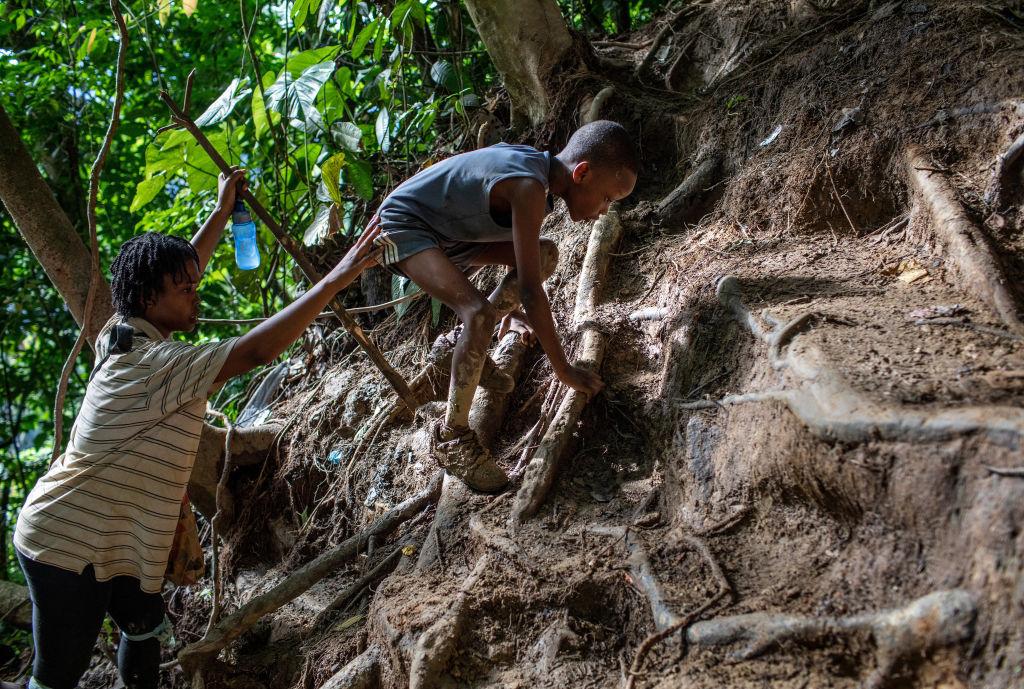 Migrants face an endless amount of threats during the crossing, ranging from natural to unnatural.
Battling heat, hunger, dehydration, and exhaustion is commonplace among those making the trek. Many run out of food because they planned to be in the jungle for two or three days, CNN reported. Others aren't physically equipped to handle the rough terrain, due to age, health conditions, or both.
The environmental conditions alone create horrific dangers. Venomous snake bites, slick rocks, and erratic rivers are only a few of the threats faced on the journey. Every challenge faced in the Darien Gap is critical — something as small as a broken ankle could mean death.
Article continues below advertisement
The cartel has turned the crossing into a million-dollar business. The group profits off of desperation and distress by charging each migrant $400 to access the route, as well as selling food, drinks, and shoes. Even services like carrying a child or moving a bag can be bought.
Migrants are faced with robberies, sexual assaults, and murders — the Darien Gap is completely lawless. Exposure to horrific crimes is not unusual, yet there's nothing that can be done once discovered. Those passing by a crime scene view it as a "cautionary tale."
The challenges aren't over once they reach the boats and make their way to the camp. After a long and dangerous crossing, migrants are plagued with nightmares and difficulties with the border system.