The Awá People Are Threatened By Deforestation on a Regular Basis
Considered to be the world's most threatened tribe, the Awá people from Brazil are in grave danger with the destruction of the Amazon rainforest.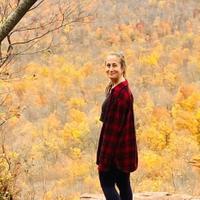 Marginalized communities nationwide are facing the affects of climate change more than anyone else. BIPOC neighborhoods, for example, are often overlooked when manufacturing facilities are being built, during changes to community water supplies, and when funding comes into play. And sadly, one of the world's most endangered Indigenous tribes and one of the last few uncontacted peoples, Brazil's Awá tribe, is heavily threatened by climate change, and the dangerous affects of human activity.
Article continues below advertisement
"Loggers, farmers, hunters, invaders...they are all coming back," Pirai, a member of the Awá tribe, told BBC. "They are killing all our forest."
Keep reading for more on the Awá tribe, as well as the devastation that members of what's known as "the world's most threatened tribe" face on a regular basis.
Article continues below advertisement
Who are the Awá people?
The Awá tribe, which is also known as the Guajá or Awá-Guajá, is a group of hunter-gatherers who live in Brazil's Amazon rainforest, according to All That's Interesting. Since the early 19th century, when European colonizers started infiltrating the Latin American country, the tribe became nomadic to stay hidden from them. To this day, about 100 members of the tribe are still living in remote parts of the jungle to maintain privacy from any outsiders.
From a young age, children within the tribe learn to hunt with handmade bows and arrows. Members of the group live with their extended families, and embark on gathering trips, as well as hunting trips together — for several weeks they leave their group base and live in temporary shelters made from palm leaves. The tribe is also no stranger to handmade craftsmanship, as they make their own tools from branches and rocks, torches from tree resin, and hammocks from palm tree fibers.
Article continues below advertisement
Being immersed in the outdoors, the Awá tribe is incredibly connected with nature. Many members keep jungle animals as pets, such as small monkeys, for example.
Article continues below advertisement
Why are the Awá people threatened?
Last week, we covered Brazilian President Jair Bolsonaro's disappointing decision to cut Brazil's environmental budget and to effectively ignore deforestation in the Amazon, despite promising to increase budget and raise protections. For years, deforestation has been affecting Brazil's section of the Amazon rainforest, and it faced an all-time high in 12 years in 2020. Although the president had promised to end deforestation by 2030 on Earth Day, it doesn't seem as though that will be the case.
According to BBC, Survival International deems the Awá tribe the "most threatened tribe on earth" — they are becoming increasingly familiar with hearing chainsaws causing mass destruction near their village. Bolsonaro reportedly believes the forest should be developed to bolster the economy for farmers and loggers. He has greatly reduced funding for the country's environmental police and rolled back protections, claiming the Awá tribe "doesn't want to live like cavemen."
Article continues below advertisement
Members of Awá have become increasingly involved with protecting their land. Upon going in a helicopter for the first time alongside environmental police to witness the affects of deforestation, they learned the extent of the damage that has been done. "They have a truck with a hand of iron that destroys everything," they told the rest of the village, as per BBC.