Right Wing Conspiracy Theory Closes Butterfly Sanctuary Near Texas' Border Wall
Conservationists are disappointed by a right wing conspiracy theory that has led to the closing of a butterfly sanctuary near Texas' border wall.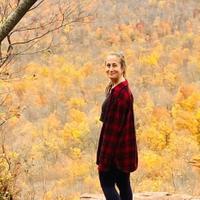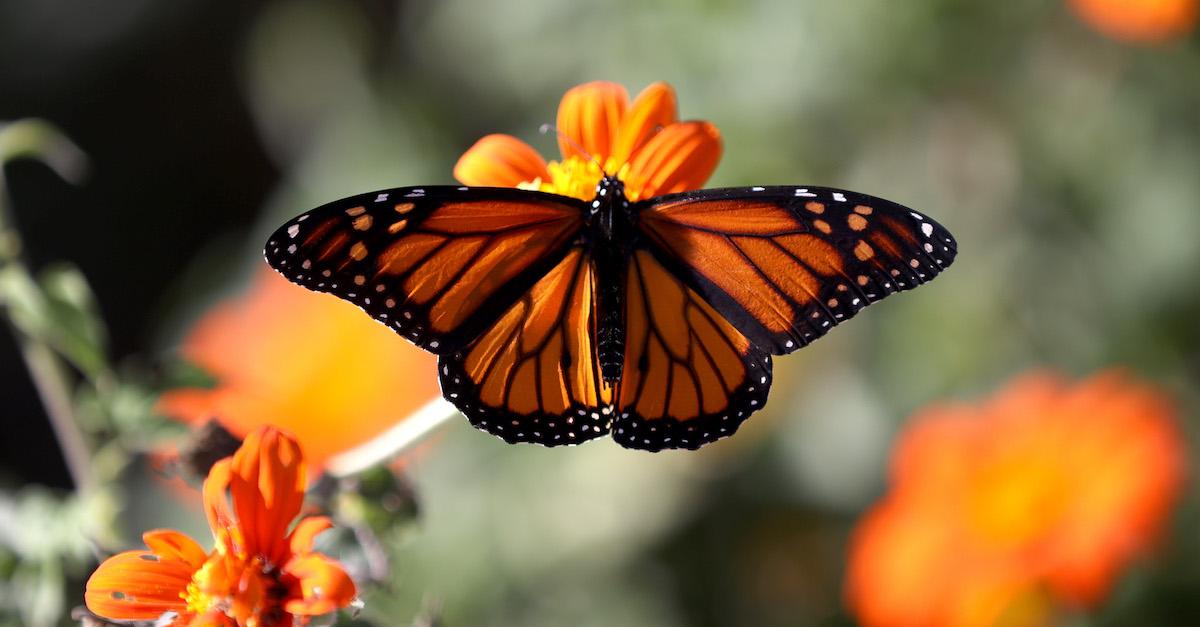 Even with Trump out of office, QAnon conspiracy theories are unfortunately alive and well — and they're now hindering butterfly conservation efforts.
Earlier this week, a nonprofit butterfly sanctuary near Texas' border wall was forced to close, due to false QAnon accusations alleging a connection between the conservatory and human trafficking. The center and its employees have become the subject of phone, email, and Twitter threats, which led to its temporary closure.
Article continues below advertisement
"We regret to announce that the National Butterfly Center will be closed to the public — both members and visitors — for the immediate future. This difficult decision was made Tuesday evening, Feb. 1, 2022, by the board of directors of the North American Butterfly Association, in the wake of recent events targeting the center," read the press release, in which it announced the conservatory's temporary closure.
Marianna Treviño-Wright, executive director of the National Butterfly Center, made an official statement in the press release. She was the target of many of the incoming QAnon threats.
"We sincerely apologize for the inconvenience this may cause to members and visitors, many of whom plan trips months in advance, to experience this truly exceptional place," she stated, in regards to the escalation of QAnon's threats.
Article continues below advertisement
Why did the National Butterfly Center close?
Many South Texas locals are familiar with the National Butterfly Center, a 20-year-old butterfly sanctuary in the town of Mission. It's situated along the U.S.-Mexico border, according to Texas Tribune, and has unfortunately been targeted by QAnon for a while. But only recently did the Center started receiving credible threats from its supporters.
"They tell these lies in a variety of forms through all of their channels to provoke stochastic terrorism," Treviño-Wright told Texas Tribune.
Article continues below advertisement
The butterfly conservation and its employees have never been investigated for human trafficking, but Treviño-Wright believes QAnon was drawn to them for an ongoing lawsuit they filed in 2017 against the Trump administration, for making plans to build the wall through the center's butterfly habitats.
Two years later, Trump supporter Brian Kolfage of We Build The Wall accused Treviño-Wright of human trafficking in a series of tweets, for which he was sued for defamation and disparagement.
Things escalated in January 2022, when right wing congressional candidate from Virginia, Kimberly Lowe, visited the center. She demanded to gain access to the river "to see all the illegals crossing on the raft," and when asked to leave, Lowe tackled Treviño-Wright.
The center closed during the We Stand America border security rally last weekend, though angry right wing protestors still showed up. It then closed again on Wednesday, now indefinitely, to protect visitors and employees — yikes.
Article continues below advertisement
What will the National Butterfly Center do moving forward?
Butterfly conservation is important for a number of reasons — they're essential pollinators, and they play an important role in our ecosystems. That's why the National Butterfly Center is such a valuable resource, to keep our dwindling pollinators alive and well.
Not only is the center a popular Rio Grande Valley tourist destination, but it also brings 6,000 students each year, to teach them about the importance of butterfly conservation, according to the press release.
Article continues below advertisement
Obviously, the center will continue to serve as a home to local free-flying butterflies while it's closed. The board is still paying its employees while it's closed, according to the press release, though there is no set reopening date.
"We still cannot believe we are at the center of this maelstrom of malevolence rising in the United States," the center told NPR.
Needless to say, it's unfortunate the butterflies, the center's employees, and school children will be suffering from these baseless internet rumors and threats — hopefully it will come to an end soon.
Green Matters' new book, Green Living, is the perfect guide to living an eco-friendly lifestyle for people at every stage of the process. You can order Green Living here.