How to Know if Your Aveeno or Neutrogena Sunscreen Was Recalled for Containing the Carcinogen Benzene
Johnson & Johnson has recalled five sunscreens made by Aveeno and Neutrogena, due to them containing the carcinogen benzene.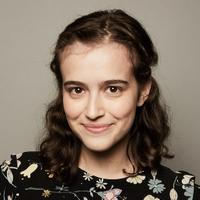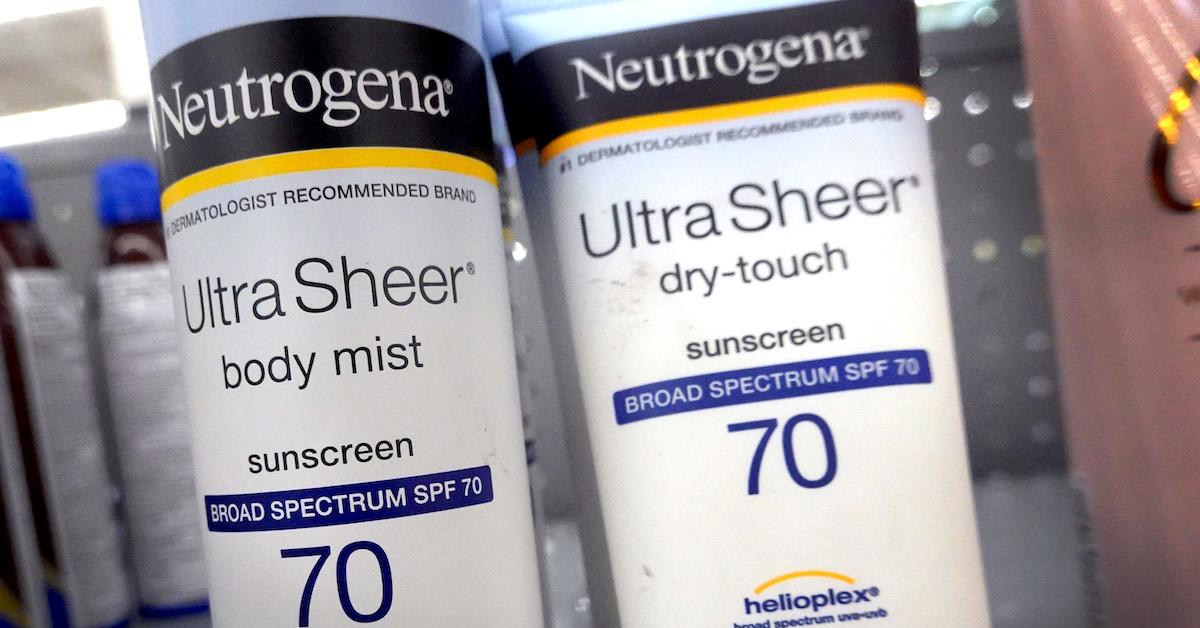 This week, benzene was detected in five sunscreens produced by Aveeno and Neutrogena, prompting their parent company Johnson & Johnson to recall the sunscreens in question.
But what is wrong with benzene, and why exactly did Johnson & Johnson have to recall these products? Keep reading for everything you need to know, including the five sunscreens in question, and what you should do if you have one of them at home.
Article continues below advertisement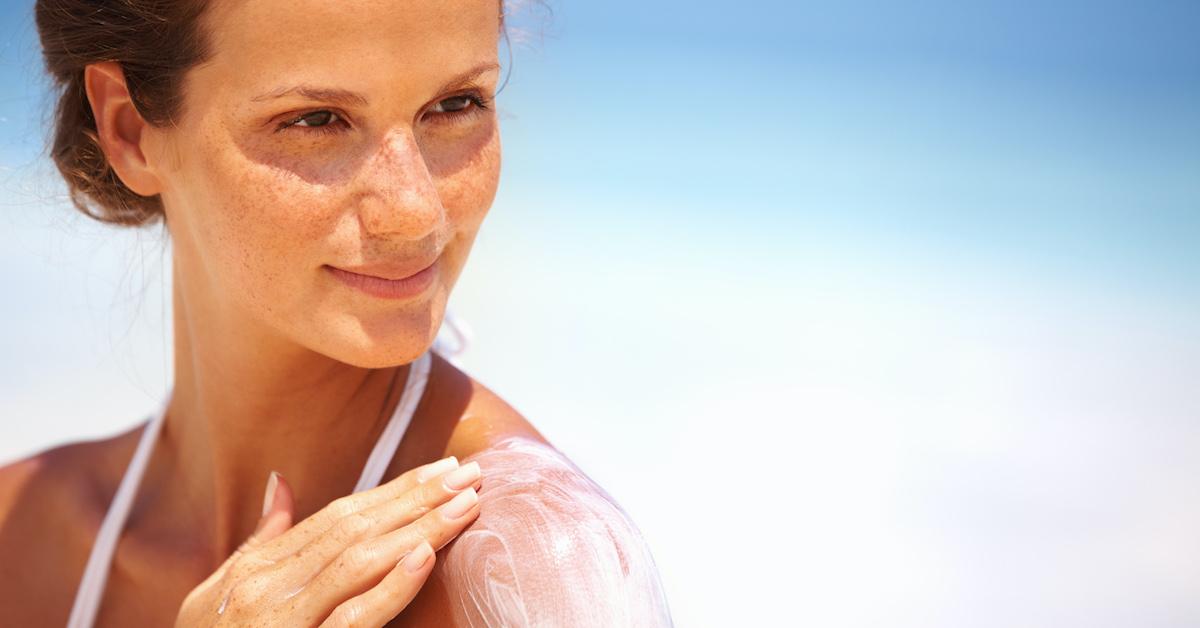 Johnson & Johnson is recalling these Aveeno and Neutrogena aerosol sunscreens.
Johnson & Johnson announced the five sunscreens being recalled in a press release on July 14, each of which are packaged in aerosol cans. They are:
Neutrogena Beach Defense aerosol sunscreen
Neutrogena Cool Dry Sport aerosol sunscreen
Neutrogena Invisible Daily defense aerosol sunscreen
Neutrogena Ultra Sheer aerosol sunscreen
Aveeno Protect + Refresh aerosol sunscreen.
Article continues below advertisement
Johnson & Johnson says that consumers should stop using the above products immediately, and safely throw them away. If you'd like a refund, call the company's consumer care center, which is open 24/7, at 1-800-458-1673.
If you have been using these products and have any health concerns, J&J says you should contact your doctor — which is a bit of a disappointing response, as there could be people affected by this recall who do not have health insurance or cannot afford a doctor visit. The company adds that if you've had a bad reaction to the product, you can report your experience to the FDA's MedWatch Adverse Event Reporting program.
Article continues below advertisement
Johanna Dominguez and Sharron Meijer of the U.S. District Court for the Northern District of California have already filed a lawsuit against Johnson & Johnson, as reported by The NY Post. They are asking for an injunction and damages for consumers who bought the recalled sunscreens.
Article continues below advertisement
What is benzene? The carcinogen was detected in these sunscreens.
Internal testing of these products by J&J detected "low levels of benzene," even though benzene is not an ingredient in any of the products.
The chemical benzene is classified as a carcinogen by the Department of Health and Human Services (DHHS), meaning it can cause cancer in humans; specifically, "long-term exposure to high levels of benzene in the air" can cause leukemia.
Humans are exposed to benzene in a number of ways, according to the CDC: outdoor air can contain benzene via tobacco smoke (a "major source"), gas stations, car exhaust, and other emissions; indoor air can contain benzene via products like glue, paint, and detergents; and water can contain benzene via hazardous waste leaks. And of course, those who work with benzene directly are exposed to very high levels of the chemical.
Article continues below advertisement
Benzene can be absorbed through the skin, breathing, or eating. According to the CDC, immediate symptoms of benzene exposure include: drowsiness, dizziness, racing or irregular heartbeat, headaches, tremors, confusion, falling unconscious, throwing up, stomach troubles, sleepiness, convulsions, or, if the exposure has been extremely high, death.
Article continues below advertisement
How to avoid benzene exposure:
Considering all the ways humans are unable to avoid benzene exposure, we should do our best to limit intentional exposure to the carcinogen. To do this, the American Cancer Society recommends not smoking cigarettes or tobacco (and trying to avoid secondhand smoke); limiting exposure to gas fumes (look for gas stations with vapor recovery systems); spending less time near idling auto engines; and trying to avoid being in unventilated spaces with chemicals that may contain benzene, such as paint and solvents.
If you are exposed to benzene, the CDC recommends immediately moving away from the source, whether that's by washing your skin or stepping into fresh air.
Article continues below advertisement
Which sunscreens do not contain benzene?
According to a survey conducted by online pharmacy Valisure, an estimated 25 percent of sunscreens in the U.S. contain benzene, as per Healthline. Additionally, many chemical-based sunblocks do contain oxybenzone or octinoxate, which are chemicals known to harm coral reefs; many conventional sunscreens are also tested on animals (Aveeno and Neutrogena included).
That said, wearing sunscreen is still extremely important when you're outside during the day — and fortunately, there are many brands of sunscreen that are cruelty-free, reef-safe, eco-friendly, and mineral-based. Some of our favorites are Cocokind, Mad Hippie, Meow Meow Tweet, Black Girl Sunscreen, Goddess Garden Organics, and All Good.