Much of New Orleans Could Go Underwater by 2050, Due to Rising Sea Levels
The coastal city of New Orleans has been gradually sinking for years, but rising sea levels threaten to put much of New Orleans underwater.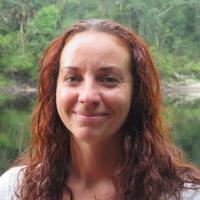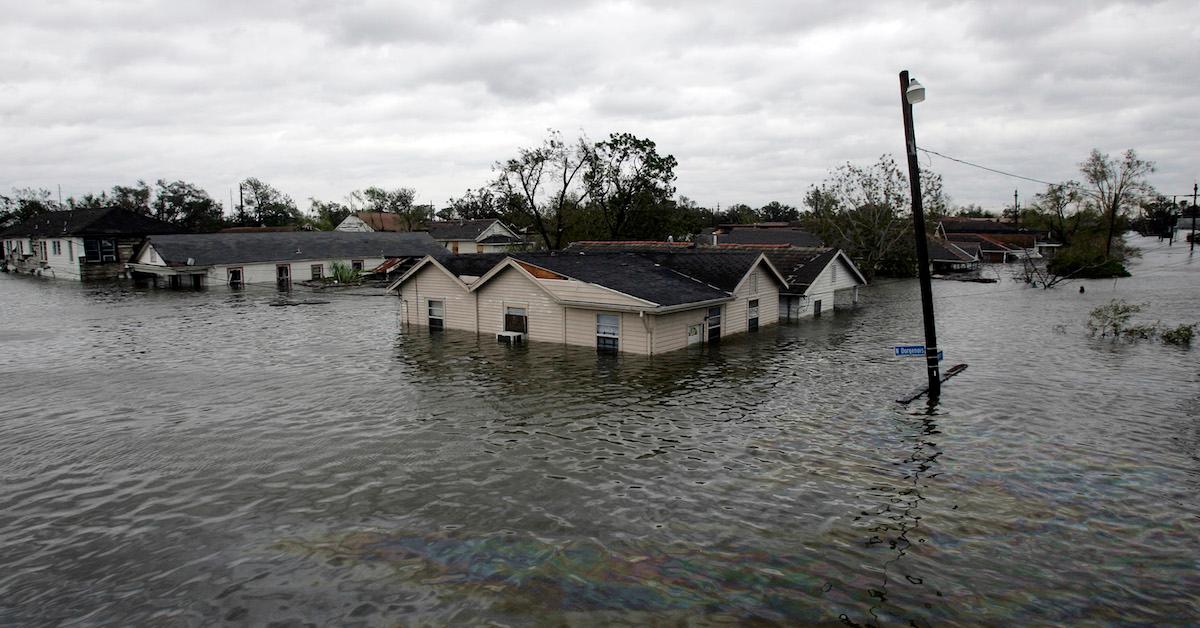 We've already witnessed stronger storms that caused devastating flooding to coastal areas, and the harrowing numbers about sea level rise are becoming more tangible every day. According to the latest report from the National Oceanic and Atmospheric Administration (NOAA), sea levels along the U.S. coastline are projected to rise 10 to 12 inches on average over the next 30 years – as much as they have risen in the last 100 years.
Article continues below advertisement
NOAA estimates that moderate flooding will occur about 10 times more frequently, with major, destructive flooding happening five times as often. Certain regions like the Gulf Coast can see even higher numbers than the nationwide average. For the low-lying city of New Orleans, it's not so much a question of "if" it will go underwater, but when.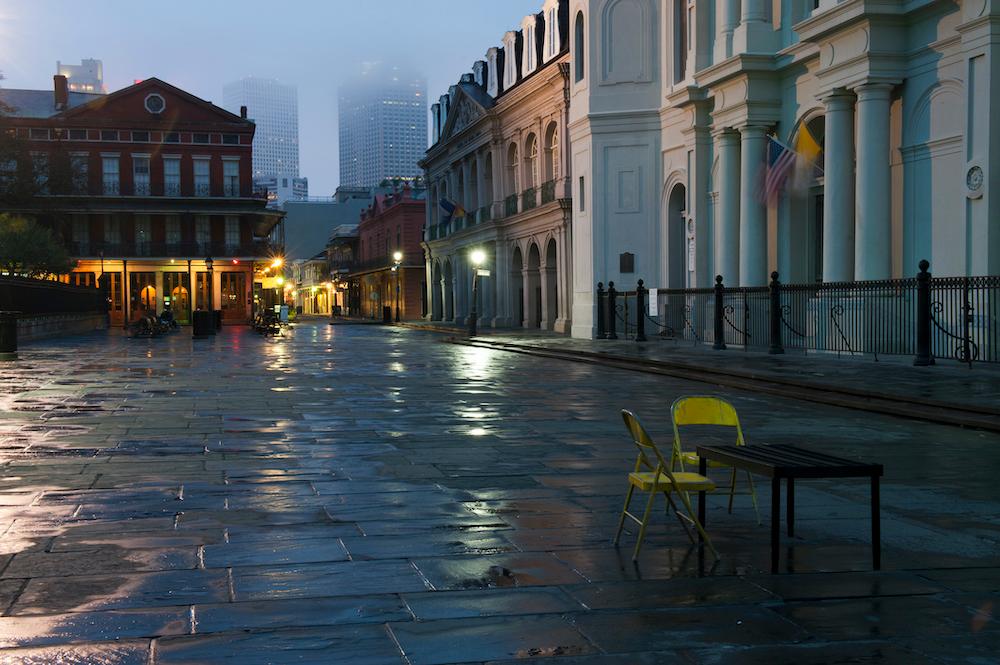 Article continues below advertisement
When will New Orleans go underwater?
When New Orleans' iconic French Quarter was established in the early 1700s, it was chosen in large part because of the higher elevation than the surrounding marshlands, and today it sits between 3 and 10 feet above sea level. As this initial neighborhood expanded and the city needed more land, engineers dug ditches to redirect water and utilized pumps to drain the surrounding marshlands and create new upland.
However, over the years, this human interference (as well as other factors) contributed to soil subsidence, or the gradual sinking of land, and today about 50 percent of the city is below sea level. Combined with current estimated rates of sea level rise of the Gulf Coast (​​a 30-year average of 14 to 18 inches), and much of New Orleans and neighboring bayou towns along the Louisiana coast are in jeopardy of going underwater by the year 2050.
Article continues below advertisement
The increase in sea level and coastal erosion means that storm surge and flooding are already being felt and wetland habitats — home to many unique species — are disappearing.
Efforts to protect the coastline come at a price: a September 2022 recent article from NOLA.com stated that Louisiana could see costs from storm surge damages soar to as high as $31 billion a year. Financially disadvantaged households are more likely to be affected by flooding, because they do not have the resources to elevate homes or political influence to secure other forms of assistance.
Article continues below advertisement
What can be done about sea level rise?
In regions facing the most immediate impacts of sea level rise, citizens must get involved and urge governing agencies to implement policies to develop additional infrastructures to protect the coast.
Article continues below advertisement
Louisiana's Coastal Protection and Restoration Authority is tasked with coordinating efforts, and its 2017 plan included 124 risk-reduction projects. A new 50-year, $50 billion master plan is in the works for 2023. These plans are not a "fix" for sea level rise, but rather a method to adapt to the inevitable changes caused by climate change.
While all this paints a grim picture of what the future holds on our damaged planet, NOAA's 2022 Sea Level Rise Technical Report issues another warning: it could be worse if action is not taken. The higher the emissions and global warming, the greater the increase of sea level rise due to rapid melting of ice sheets. Although there are many variables in prediction models, the report states that "failing to curb future emissions could cause an additional 1.5 to 5 feet of rise….by the end of this century."
Article continues below advertisement
About 13 percent of greenhouse gas emissions in the U.S. come from home and commercial sources, so simple changes in our personal lives can help to reduce our environmental footprints around the home. However, drastic changes must be made on a global level as well. Planting forests and mangroves that act as carbon sinks, transitioning from fossil fuels, and reducing our need for the manufacturing of new products and unnecessary "stuff" may feel like a worn-out battle cry, and yet it is one that must continue on.
Other areas in danger of sea level rise:
By no means is New Orleans the only area affected by sea level rise. In the U.S., much of South Florida and the Florida Keys are at a high risk of going underwater, as well as New York and other areas on the East Coast and the Gulf of Mexico.
Globally, Southeast Asia faces serious sea level threats in cities like Bangkok and Shanghai, but many other coastal regions are in danger. Millions of residents have already had to leave their homes due to sinking shorelines, flooding, and storm surges, and the data shows it's not getting any better.