New Orleans Tornado Wreaks Havoc in the Big Easy
Less than a year after a massive twister slammed New Orleans in March 2022, the city was damaged once again by yet another tornado.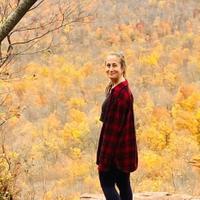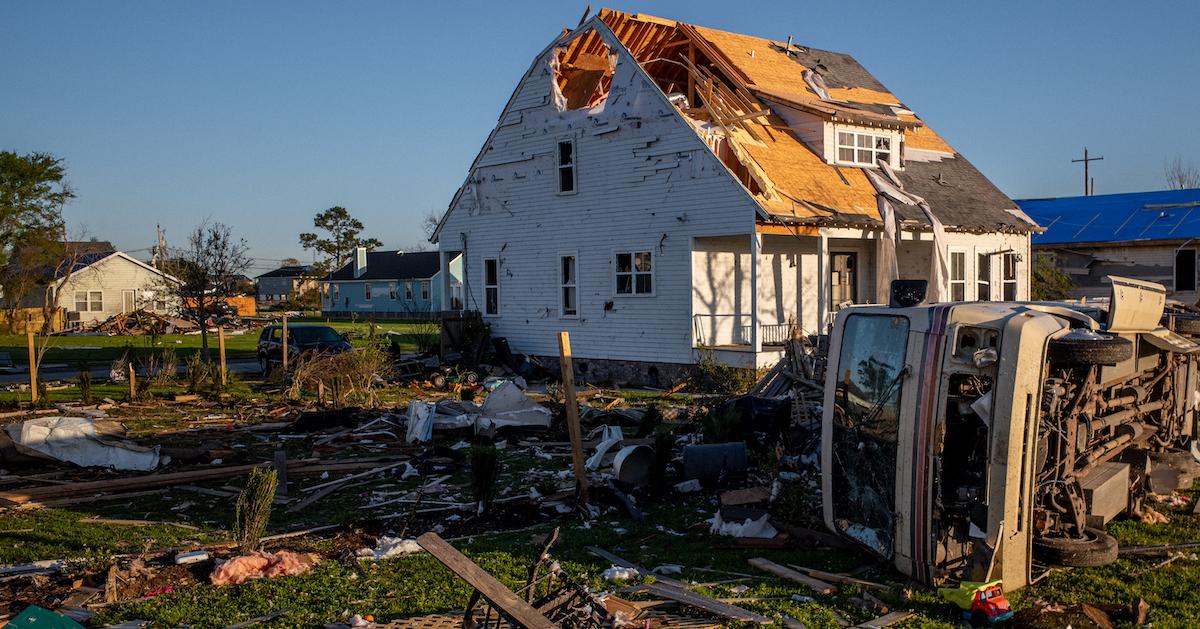 Fatal storms across the south this week resulted in a massive tornado that ravaged New Orleans on Wednesday, Dec. 14. While there fortunately weren't too many injuries, the damage inflicted by New Orleans' tornado has been incredibly widespread. And it comes less than a year after a massive tornado slammed Arabi, near the city's Lower Ninth Ward, back in March. That same area was affected by the December 2022 tornado, as well.
Article continues below advertisement
"Storm survey crews will be out across the area reviewing damage today," New Orleans' National Weather Service tweeted on Thursday, Dec. 15. "Please keep in mind it takes some time to process the results. Our friends at @NWSPaducah explain in great detail what goes into a survey, and why it may take some time for results."
The tweet was accompanied by a graphic which shows why it takes so long to assess storm damage.
"We're seeing roofing materials and building insulation flying out of the sky and falling on lower Canal street," meteorologist Rob Marciano also tweeted, which was accompanied by a haunting video showing footage of the storm. "There's gotta be a tornado on the ground somewhere in uptown New Orleans."
Article continues below advertisement
New Orleans' 2022 tornado has inflicted widespread damage citywide.
Entire neighborhoods bared the brunt of the damage inflicted by New Orleans' December 2022 tornado — or should we say tornadoes.
The first tornado started in St. Charles Parish, which resulted in the death of a woman and seven injured, according to WDSU. Homes sustained quite a bit of damage, and power lines were reported down. The next tornado struck St. Bernard Parish and the Lower Ninth Ward, inflicting damage on a Winn Dixie and a government building. Three were also injured.
Article continues below advertisement
Crews worked through the night to assess the damage, blocking off major roads for hours at a time. West Jefferson High School and Marrero Middle School stayed closed on Thursday, Dec. 15, because many of the schools sustained damage, as well. It's unclear as of right now when they will reopen. Arabi Elementary and the Maumus Center also remained closed.
As storms continued through Wednesday evening, according to data obtained by The Washington Post, more than 38,000 customers were without power.
The most damage was reported in Arabi. Even though no deaths have been reported there thus far, 10 had to be rescued, four were injured, and buildings seem to have been most affected. This area in particular was where the March 2022 tornado hit, so it goes without saying this has devastated families and businesses in the area.
Article continues below advertisement
It's unusual that a tornado struck the same area in New Orleans, twice in one year.
Though certain areas like Kansas or Oklahoma are accustomed to seeing tornadoes several times per year, New Orleans isn't particularly prone to them. According to the city's government website, the Big Easy is only subject to occasional tornadoes, with the likelihood of one impacting the Parish is calculated at about 30 percent per year. So, why did another one hit the same area so soon?
Unfortunately, tornadoes are linked to climate change — global warming increases the severity and makes them more common, just as it does with hurricanes, floods, or wildfires. The connection isn't clear, but climate change creates conditions that make for more tornadoes, including humidity, wind shear, and atmospheric instability.
That said, those in NOLA who were impacted by the tornado are in our thoughts at this time.