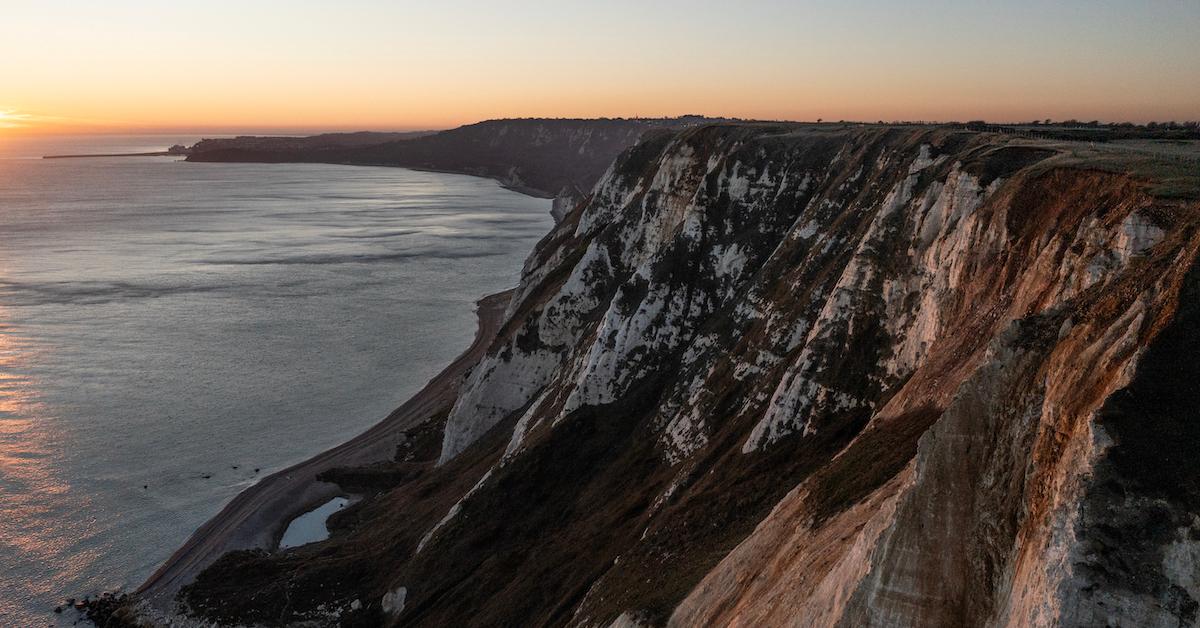 'Ocean Emergency: Currents of Hope' Documentary: What It's About, How to Watch, and More
While we love a true crime documentary, there's nothing better than snuggling up under a flannel blanket with a highly insightful climate documentary — that's why Ocean Emergency: Currents of Hope is currently at the top of all our watch lists right now.
Prince Albert II of Monaco hosts a new CW doc about the importance of protecting the ocean. It delves into prevalent issues plaguing our planet's bodies of water today, and highlights the work of the Prince Albert II of Monaco Foundation.
Article continues below advertisement
"Let me ask you: what is the greatest threat to the ocean today? Plastic pollution, temperature increase, overfishing? Yes, these and other issues are extremely serious," Prince Albert II of Monaco states in the documentary's introduction.
"But the greatest threat of them all is the lack of awareness of the vital importance of the ocean for our very existence."
"There are so many examples, but here's just one. Take in a deep breath. Now breathe out. Do this twice," he continues.
"One of those breaths you took came from the ocean. Marine organisms produce over half of the oxygen that land animals, including people, need to breathe. And as I said, this is just one example of so many things that the ocean provides us with, something we can't live without.
Article continues below advertisement
What is 'Ocean Emergency: Currents of Hope' about?
Ocean Emergency: Currents of Hope is a two-hour CW documentary which is hosted by known environmentalist, Prince Albert of Monaco. According to The CW, it starts out by looking at the damage that's been done to our planet's oceans, as well as problems our oceans currently face, from the point of Prince Albert.
It works to educate viewers on what Earth's oceans have been through, as well as future challenges we need to prepare for, as environmental activists.
Article continues below advertisement
Ocean Emergency also gives tips for citizens to protect the ocean through daily actions, to better protect bodies of water across the globe.
Prince Albert took over as Prince of Monaco for Prince Jacques in 2005, and has since been active in preserving our Earth's oceans and environment for the last two decades. He's done quite a bit of research with first-hand experiences in submarines and in labs, to advocate to the best of his abilities. His foundation donates to environmental conservation.
Thus far, this educational TV special has been pretty well received. TV Insider's Matt Roush, for example, reiterated the significance of the documentary in a review.
"In a two-hour documentary spotlighting his crusade for clean waters, the prince provides evidence of how polluted the oceans' fragile ecosystems have become, with tips on how we can all improve matters," he stated after watching the movie. "(One place to start: reduce reliance on plastics)."
Article continues below advertisement
How to watch 'Ocean Emergency: Currents of Hope':
There are a few ways you can watch Ocean Emergency: Currents of Hope. It aired live on The CW on Dec. 26 at 8 p.m. ET. But if you missed out on that, you aren't completely SOL.
According to Sports Illustrated, you can stream Ocean Emergency: Currents of Hope on fuboTV — if you don't have a subscription, you can do a free trial and cancel if afterwards, if you want.
Otherwise, you can stream the full documentary on CWTV's website. It will have mandatory commercials, but it's better than nothing.
And, as of right now, some have uploaded the documentary to YouTube, but that may be short-lived, as YouTube tends to take down full movies uploaded to the site, for copywriting reasons.