Nevada's Historic Railroad Hiking Trail: What to Know Before You Go
Believe it or not, Nevada is home to more than just Las Vegas. In fact, quite a few outdoor adventures await visitors, including the Historic Railroad hiking trail.
This trail takes you on a journey that's rich in history and full of exciting landmarks — you don't want to miss it. Keep reading to learn more about this historic hike and why you should go check it out.
Article continues below advertisement
Where is the Historic Railroad hiking trail?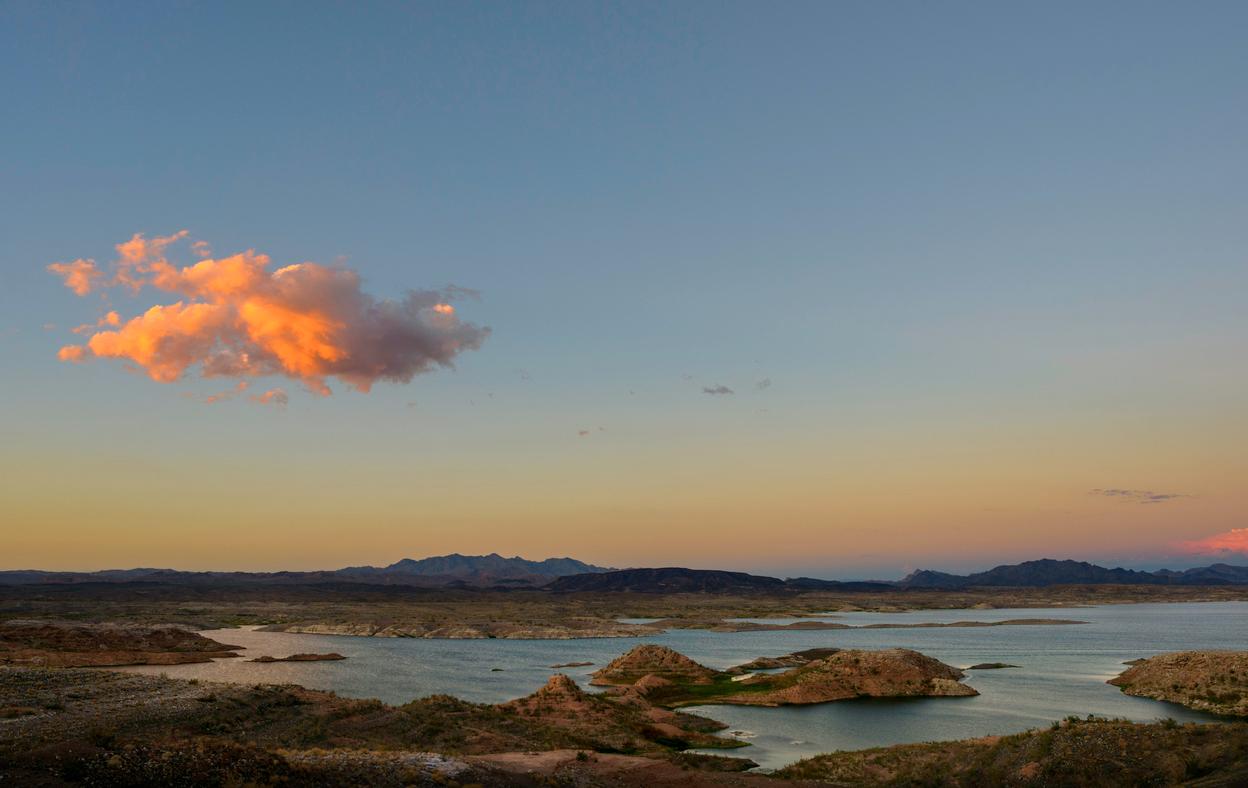 This trail is about 7.5 miles round trip, but if you've already seen some of the sights — such as the Hoover Dam — you can cut your hike short and focus on exploring the tunnels. In addition to hiking or jogging, visitors are allowed to bike the trail or walk their dogs (just make sure to keep them on a leash!).
Article continues below advertisement
While the hike is kid-friendly, it's important to keep the weather and length of the trail in mind. It's not unusual to see parents carrying their tired children, Traveling Mooses explained. Some might even end up having to carry their pets, too!
The Historic Railroad Trail is best enjoyed in the fall and winter — it's actually advised to avoid hiking it in the summer due to dangerously high temperatures. To make your experience as enjoyable as possible, make sure you bring plenty of water and start your hike early.
Article continues below advertisement
Here's why you should check it out:
If you love history and a view, then there's no better place than the Historic Railroad hiking trail. Learning through books is great, but nothing beats seeing the artifacts in real life.
Those who aren't familiar are probably wondering: What exactly makes the railroad historic? Well, let's go back in history and find out.
Back in the 1930s, when construction of the dam was just beginning, Nevada didn't look like it does today. It was very secluded and many towns didn't even exist yet, meaning there was no way to transport building materials into the area, according to Travel Nevada. These circumstances are what spurred the creation of the 30-mile railroad.
Article continues below advertisement
It was planned for this railroad to be near the mountainsides, which is what caused the need for tunnels. But these weren't just ordinary tunnels — they needed to be massive in order to fit all of the necessary materials.
This requirement and its result are what visitors can see today when they visit the Historic Railroad. The trail tells the story of the Hoover Dam and what it took to create it.
What can you expect to see on the trail?
You don't have to hike up a mountain to see some spectacular sights on this trail. On your journey, you'll get to traverse five large tunnels, showcasing the remnants of the Hoover Dam's construction. This is where you'll really get to soak up the history of it all.
Throughout the hike, visitors will experience panoramic views of Lake Mead — imagine bright blue waters with fantastic rock formations visible in the background. Like many historic areas, you will find signs with information along the trail too.
At the end of the trail, you'll arrive at your last destination: The Hoover Dam. This iconic landmark is one you won't want to overlook — with the combination of architecture and nature, the dam is truly a sight to behold.