Non-Toxic Perfumes: How to Stay Safe While Smelling Good
Most perfumes contain toxic chemicals and synthetic fragrances, often even if it says it's safe. Here are some perfumes that you can trust.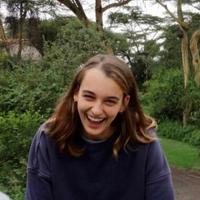 By
Eva Hagan
Jul. 25 2023, Published 2:06 p.m. ET
Your favorite perfume may contain more than its promised hint of sandalwood, floral notes, or fresh citrus. Most perfumes contain synthetic fragrance — a largely unregulated catch-all phrase that can refer to thousands of different synthetic ingredients — which can be harmful to the body and also pollute the environment.
Perfumes are not regulated by the FDA, so you could be using the same perfume for years and be blissfully unaware of its possible damaging effects, because the bottle can hide all kinds of things behind the word "fragrance."
Article continues below advertisement
The Nue Co
The Nue Co was founded with a mission of bringing sustainability to the supplement industry, including fragrance supplements, focusing on the connection between the health of the people and the planet. It lists all the origins and sourcing of its product scents and topical and ingestible ingredients that it will never use such as parabens, synthetic fragrances, and aspartame.
Article continues below advertisement
The Nue Co's Functional Fragrance Set: Calm + Reset ($60) is one of its many perfume bundles. Each of the fragrances on the company's website is cruelty-free, paraben-free, non-toxic, and made with traceable ingredients.
Article continues below advertisement
Abel
Abel is a perfume company founded by former winemaker Frances Shoemack because she could not find an all-natural perfume. Her company has blossomed into a perfumed brand that differentiates itself from others by using only natural, plant-derived, biodegradable ingredients, and full ingredient transparency.
Abel's Discovery Set ($35) is a great start for someone who doesn't want to spend a fortune on a perfume they may get tired of, or might not like at all.
Article continues below advertisement
For Strange Women
For Strange Women is a women-owned perfume company based in the Midwestern U.S. All of its products are made in a single studio, using vegan, synthetic-free, cruelty-free ingredients, aside from the beeswax in wax perfumes and lip balms. For Strange Women commits to using no parabens, phthalates, PFAS, formaldehyde, BHA, BHT, and PEGs.
The Perfume Oil Sample Set ($39) allows you to pick three perfume oils to try in a 1.5 mL sample vial.
Article continues below advertisement
One Seed
One Seed is a fragrance brand backed by its self-created standard called Nothing to Hide, promising full ingredient transparency, and synthetic-free, and 100 percent plant-derived ingredients.
One Seed's high quality is reflected in its prices, with the Tides eau de parfum 1 fl oz going for ($75).
Article continues below advertisement
Maison Louis Marie
Maison Louis Marie is a clean beauty brand that commits to creating products free from toxic ingredients that could harm the planet or people. Its products are cruelty-free, and when it comes to synthetics, the company says on its website: "We only use synthetic ingredients in order to protect the planet from the over-harvesting of endangered plants, to avoid animal products, and to protect against known natural allergens."
Article continues below advertisement
Article continues below advertisement
Heretic Parfum
Heretic Parfum is another fragrance brand making products that are vegan and cruelty-free, and without phthalates, parabens, synthetics, and formaldehyde. The company uses natural or naturally-derived ingredients.
Florgasm ($65) is one of the brand's 100 percent natural, gender-neutral, floral perfumes.
Article continues below advertisement
Wild Coast Perfumes
Wild Coast Perfumery is a perfumery dedicated to respecting nature and people. All of its perfumes are free from synthetics, artificial fragrance oils, dyes, petrochemicals, phthalates, and parabens, and they are hand-blended at the perfumery on Vancouver Island.
Abkhazi eau de parfum ($50) is one scent inspired by the scents in Victoria's Abkhazi Gardens.